Menstruation is something very near and dear to almost all women, even though most of them don't enjoy "those days" of the month. From stress, anxiety, pain, cramps to mood swings, frustration and aggression, menstruation tells you about your reproductive health, often in a sadistic way! Premenstrual symptoms often start about 4-5 days before your periods start. These symptoms include variety of signs and effects that happen to your body as it prepares for menstruation. When these symptoms get way out of hand and cause extreme discomfort and uneasiness they can be stated as Premenstrual Dysphoric Disorder. Curious? Read on!
What is Premenstrual Dysphoric Disorder?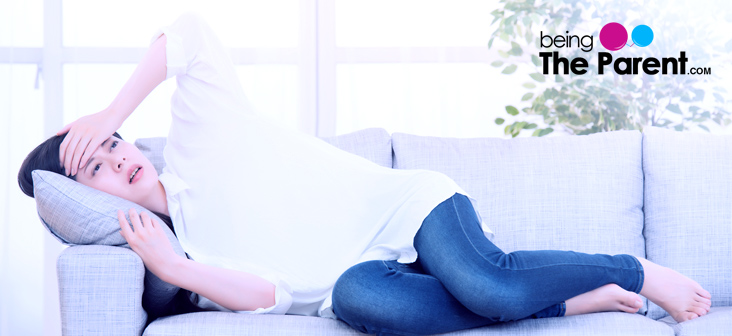 Some women are able to tackle premenstrual symptoms (PMS) pretty well; it means hell for others. This hell can be stated as Premenstrual Dysphoric Disorder (PMDD) which comes with extreme PMS, pain, mood swings that often interfere in a normal routine, making it uncomfortable for a woman to carry on with her daily tasks in peace. This happens with about 5% of all women and causes extreme irritability, depression and tension before menstruation occurs. The symptoms begin after ovulation and most likely end just before your periods start, which is a long time! It is a severe medical condition that should not be neglected and can often be treated with the right help and medication.
Symptoms of Premenstrual Dysphoric Disorder:
Depression

Irritability

Anxiety or tension

Extreme mood swings

Loss of appetite

Lethargy, loss of interest in daily tasks

Insomnia

Decreased concentration

Bloating and tender breasts

Inability to do daily tasks
What are the causes of Premenstrual Dysphoric Disorder?
It has been found in studies that chemical changes in the brain due to menstruation cycle may be the reason behind such extreme symptoms. Extreme fluctuations in Serotonin, which is a neurotransmitter or a brain chemical, cause mood swings and other associated changes. Insufficient or decreased amount of Serotonin in the brain is stated as the number one reason for PMDD which results in fatigues, mood swings, depression, sleeping issues etc.
Diet for Premenstrual Dysphoric Disorder Treatment:
You must know that PMDD is not a chronic disease and can be treated with the help of right diet and a combination of medicines. Try out the following diet to see changes and benefits:
High Calcium Foods:

Nutritious vegetables

Lots of fruits like apple, oranges, banana

Whole grains like wheat, oats, barley, rice

Eat beans, legumes and peas

Snack on nuts like pecans, almonds, walnuts

Eat healthy fats like extra-virgin olive oil, peanut, canola oil, fish oil

Protein rich foods but within limits

Spices and herbs like ginger, turmeric,  garlic
Natural treatment for PMDD:
You can easily treat or reduce the intensity of PMDD by using these simple tips (however, their effect depends on body to body):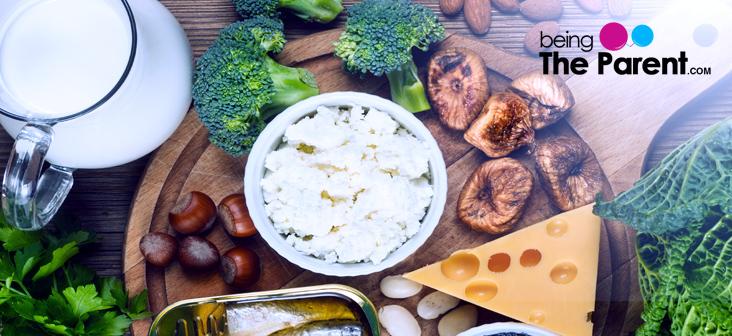 Calcium intake of 1000-1200 mg a day (works well on stress, pain, water retention)

Take vitamin B6 – 100 mg a day (Helps relieve mood swings)

Intake of Chasteberry – 20 mg a day (helps with breast tenderness)

Intake of Saffron, evening primrose oil, magnesium, soy can be effective
What is the difference between PMS and PMDD?
Well, in simple words you could say that PMDD is the big daddy of PMS, which means that PMDD is just an exponentially increased version of PMS. Both have similar symptoms like mood swings, depression, pain, anxiety, irritability but PMDD gets way out of hand and can interfere with your normal functioning. PMDD is severe and needs medical attention while PMS can be treated easily with medicines or home remedies.
Most women experience some sort of symptoms associated with menstruation and many of us tackle them on our own. But when things get out of hand and it looks like hell has broken loose, my dear, you are suffering from PMDD. We would recommend that you talk to your gynecologist right away! With medical help and additions to your diet, you will be back on track, so no need to worry!