natural teething remedies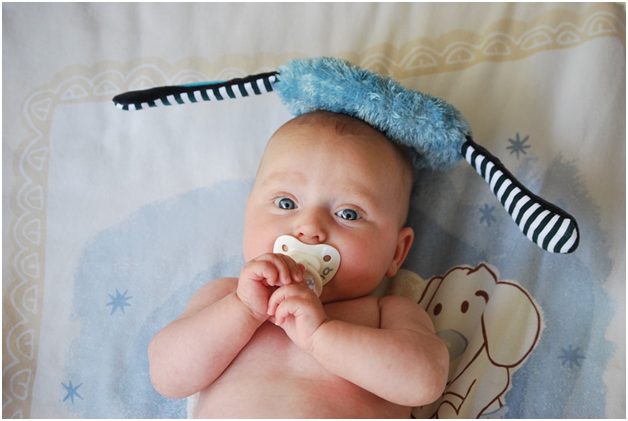 Having a baby is one of the most rewarding experiences of any person's life. With all the added responsibilities of taking care of a young child, some people tend to follow the easiest route.
While being stressed might lead someone to take shortcuts, these decisions can have long-lasting impacts on your baby. In our parent's day, a dab of scotch was the go-to method to relieve teething. In modern times, we sometimes turn to medications even when they aren't necessary.
These soothing techniques may come with unwanted side effects, either seen suddenly or appear long down the road. Instead, try these 7 natural ways to calm your baby.
Breastfeeding
If your baby's discomfort is caused by their new teeth coming in, breastfeeding and other natural teething remedies are the best ways to soothe them. Breastfeeding also helps todevelop proper structure and alignment of the baby's teeth and jaws.
Silicone Teething Toys
Most people observe that babies love putting objects in their mouths. This happens because babies are attempting to relieve pain in their gums. While many toys are dangerous due to choking hazards, teething toys can safely help relieve this pain.
The most common teething toys are made from plastic, but these could contain harmful chemicals. Be cautious when purchasing; make sure that the package says "BPA Free".
Infant Massages
When adults are stressed, their muscles tend to constrict and force their body to become tense and rigid. Babies' bodies react the same way to stress and can become tightly wound due to even the smallest outside stimuli. Giving your baby a quick and gentle massage will not only ensure your baby is not too tense, but also remind them that you are there to love and support them.
Frozen Teethers
Any athlete will tell you that ice is the best remedy for sore and tender body parts. This holds true to babies' teeth as well. Chilling teethers in the freezer can help give a baby something to chew on that is not as hard as ice, yet just as soothing.
Reduce Inflammation
While preventing inflammation is probably the safest bet, lowering inflammation can help decrease the pain your baby may be feeling. One of the most important things you can do to lower inflammation is to maintain a proper diet while you're breastfeeding. Stress on the baby can also increase inflammation, so make sure that they are well rested.
Warm Baths
When babies are irritated, sometimes all they need to soothe them is a warm bath. The gentle heat from the water is relaxing because it reminds them of the womb, the first place they felt comfortable and safe. Just make sure that the water is not too hot, or you can put your baby at risk of burns or dehydration.
Keep Colds & Other Illnesses at Bay
If your baby becomes fussy and nothing seems to work to soothe them, they could be sick. Keep them from getting sick in the first place by making sure they're up to date on their vaccines and receiving the nutrition they need for a healthy immune system.
If you are able to,It's important to breastfeed to ensure that your baby is receiving the rich nutrients found in breast milk. Probiotics can also help boost the immune system and improve the digestive system.
Conclusion
While most parenting books are looking for the newest and hippest ways to raise your baby, sometimes it's important to stick to the basics. By following these 7 suggestions for soothing your baby, we hope that you enjoy more smiling and less crying!