Your daughter is precious. Her twinkling eyes and radiant smile make you feel like a proud parent of a little princess. It is because of this reason that when it comes to dressing her up, you always select the best from the rest. You even stack her wardrobe with trendy girls clothes, so that she can carry herself in style.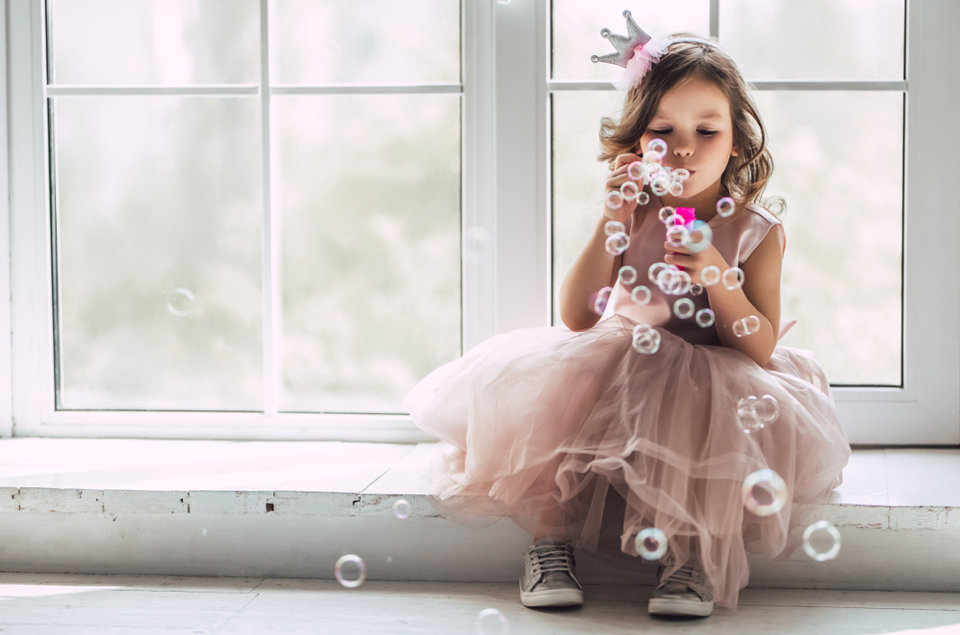 (Image Source: Shutterstock)
One clothing essential for little girls is party dresses because they add a fairytale touch to their appearance. So, if you're looking for good party wear girls clothes for your little sweetheart, then we have picked a few pretty ones for you to get started. Have a look!
Fabulous in Fuschia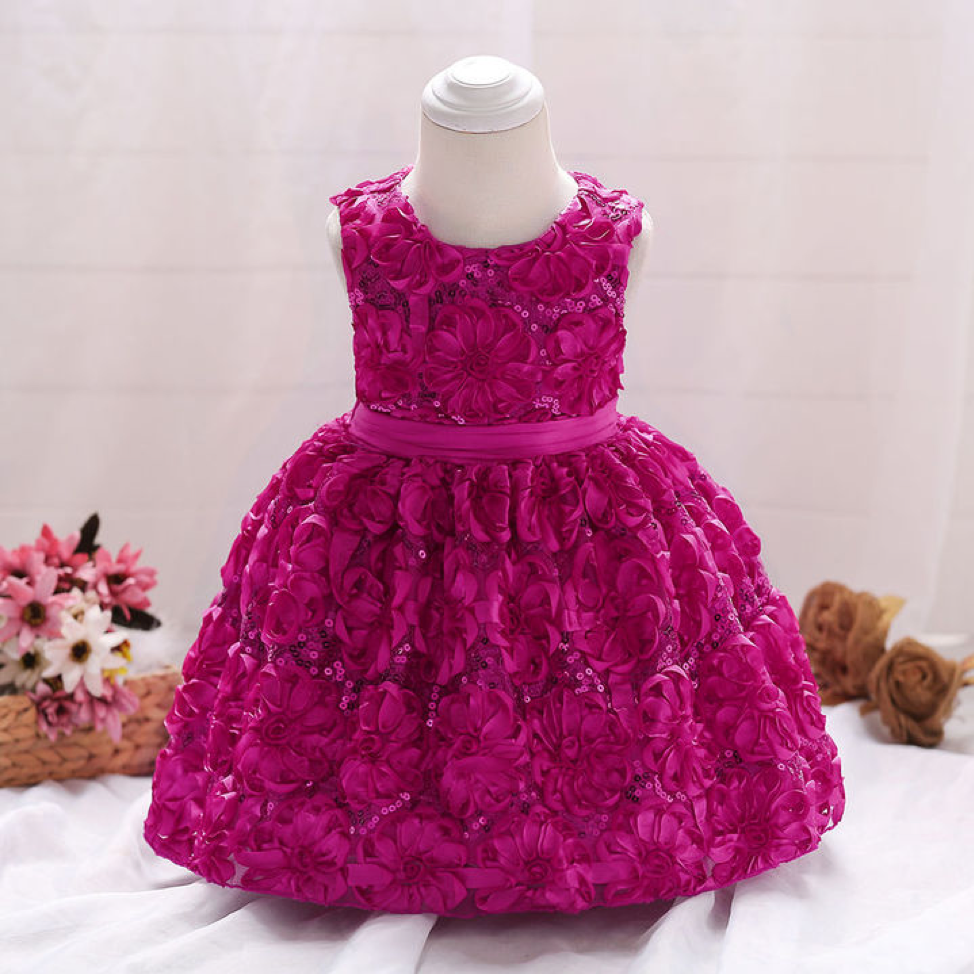 Fuschia Floral Knee Length Party Dress
This fuschia dress will make your daughter look alluring in a whole new way. The pink flowers and sequins together create a perfect combination that will add a magical touch to your darling's pleasing personality.
The color, design, and the lacy silhouette of this outfit are so beautiful that not only will your daughter love this dress, but it will soon become her favorite. Pretty on the outside, this dress is also comfortable for wearing all day long because of its soft fabric.
Spread Some Christmas Cheer
Let your daughter cast her magical spell on others this Christmas and New year's as she flaunts this pretty dress at one of the parties.  While this dress may not be like the other party dresses with frill and fancy work, but its attractive print gives it a royal touch of beauty. The soothing blue color of this dress is pleasing to the eyes, and the flare gives it the quintessential Cinderella look. Dress it up with a purple bow hairband and pretty ballerinas to complete her princess look in the best way.
Red-Riding Hood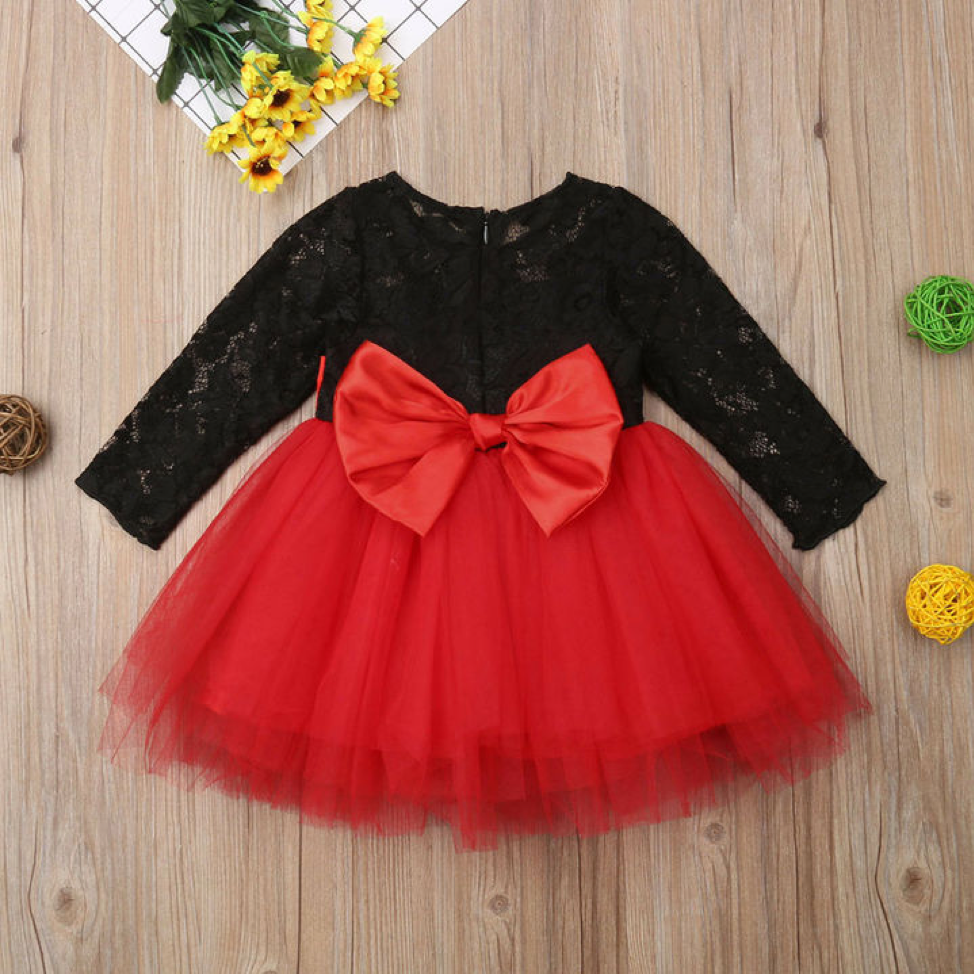 Full Sleeves Black and Red Dress
This red and black tutu dress is another excellent option to consider when you are looking to buy a dress for your little girl. The black full sleeves top perfectly balances the red flared look, making this a perfect party dress. The slight shimmer on the black top and the red bow give the dress a sweet and splendid appeal. With a proper lining below the frill, your daughter will be able to carry this dress with absolute comfort. Tie her hair in a pretty bun or ponytail, to round off her look.
Straight from the Heavens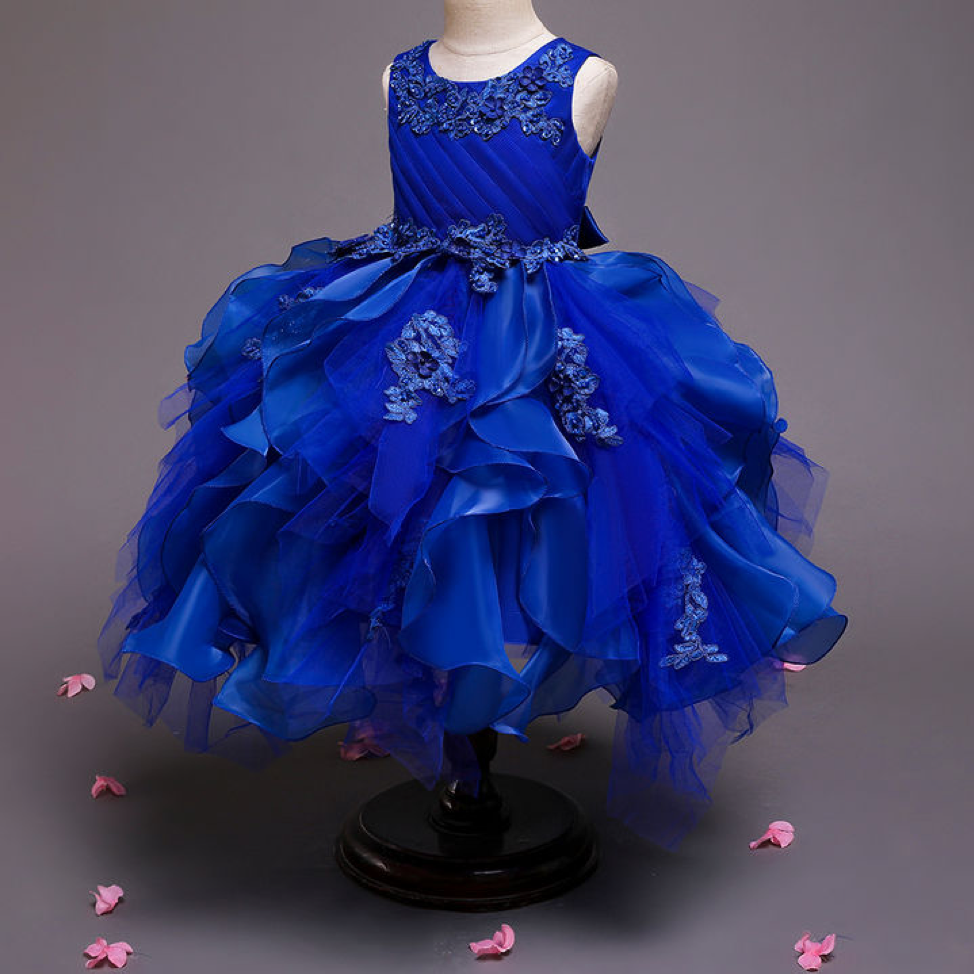 Flower Applique Sleeveless Blue Dress
From the royal color to the elaborate frill flare, this party dress will make it look like your daughter is headed to a Cinderella look-alike contest. The flower applique work on the neckline and the frill are strikingly beautiful. Even the belt is not just simple lace but has applique work in the front and can be tied as a bow. Complete her look with shiny black or silver ballerinas and add a lovely sling bag. Watch her shine her way to compliments.
The Shining Beauty
Purple Bow Applique Glittery Dress
This purple and black applique dress is stylish, and a perfect outfit for binging out your daughter's angelic appeal. The shimmer adds charm to the dress, and the purple bow is like the cherry on top. The elaborate flare of the dress is something that will make your daughter the cynosure of all eyes wherever she goes. Pair this charming dress with furry boots or ballerinas to round off her princess-look.
Let Your Little Girl Dazzle
From birthday parties to family events, your daughter should have girls clothes that can make her shine her way to all occasions. To help her get her party look right, you can buy dresses that are not just run-of-the-mill kind but have an outstanding appeal attached to them. For this, you can check out online fashion portals like Hopscotch that provide a wide variety of dresses and other girls clothes. They offer clothes for babies and kids up to the age of about 14 years and have clothes for all kinds of occasions such as ethnic wear, sleepwear, party wear and casual wear.
If you wish to buy other things like school supplies, toys, games, and accessories for your kids or other children in your family, then such platforms can be your go-to place. Just choose and order girls clothes or other things online at your convenience and the same will be delivered at your doorstep.