If you are pregnant, you already know that your mind is always filled with questions… questions serious enough to bother you, but not serious enough to warrant a call to the doctor. You also want to understand your pregnancy. Evaluate the changes in your body. Preparing to deal with some of the side effects. How to give the baby in the womb holistic care. Learn about best practices, pregnancy tips and tricks to make these nine months easier. All these are not a problem. Find out Top 10 Bestselling Pregnancy Books By Indian Authors.
Top 10 Bestselling Pregnancy Books By Indian Authors
Now there are countless online forums that will help you with these 9 months. But there is nothing like having a book as your go-to rescue guide. A bit old-school, yes. But helpful nevertheless. However, even with books, there are countless options available. To make things easy for you, we give below the Top 10 Bestselling Pregnancy Books By Indian Authors (in no particular order).
We have tried to include different kinds of books here: the first three are global best-sellers, the next three are India specific, and the last four are specialized books that discuss specific topics including yoga, Ayurveda and spirituality for a holistic pregnancy experience.
1. I'm Pregnant, Not Terminally Ill, You Idiot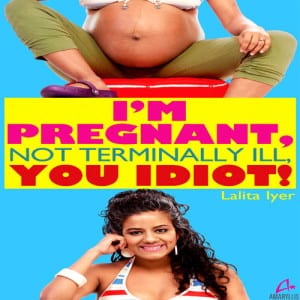 Author: Lalita Iyer
Price: Approx. less than Rs.300
Reviews: If you don't want to go for the traditional books or guides on pregnancy, then this book can be helpful for you as it provides a lot of practical information about pregnancy from author's life. In this book she tells her own story and experiences about how everything changed for her when she got pregnant. There are many incidents in the book which one can really relate to. Moreover, it's written in an Indian background so it's much easier to relate
2. The Pregnancy Handbook for Indian Moms: A Doctor's Answers to All Your Questions
Authors: Dr. Vinita Salvi (consultant in Gynecology and Obstetrics)
Price: Approx. Rs. 200
Reviews: The author is a gynecologist who specializes in high risk pregnancies. The handbook, while it touches upon everything regarding pregnancy, focuses on information pertaining to high risk pregnancies
3. Pregnancy: What The Indian Woman Always Wanted To Know But Was Afraid To Ask
Author: Nutan Pandit (child birth therapist)
Price: Approx. Rs. 250
Reviews: This one is again specific to Indian women written in a simple language without overloading the reader with too much technicalities. The book is divided into 17 chapters and discusses many vital areas that a pregnant woman will worry about, such as, weight gain, labor positions, diet and various problems that can occur. The book also expels a number of pregnancy myths prevailing in our country
4. Passport to A Healthy Pregnancy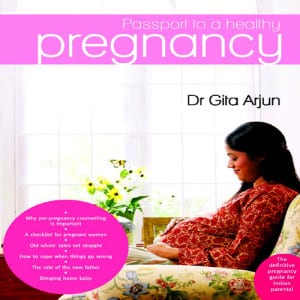 Author: Dr. Gita Arjun (obstetrician and gynecologist)
Price: Approx Rs.170
Reviews: The name says it all, doesn't it? Rightly so, the author is passionate about promoting good health and wellness in women and has established a "Passport to Health" program for the same. This passion is evident in the book as well as it covers all topics from preconception to pregnancy to childbirth to newborn care. Health being the prime focus, this one will definitely help you to be in the very best of health during the nine months of pregnancy and even post delivery
5. Ayurvedic Garbha Sanskar: The Art and Science of Pregnancy
Author: Balaji Tambe (Ayurvedic doctor)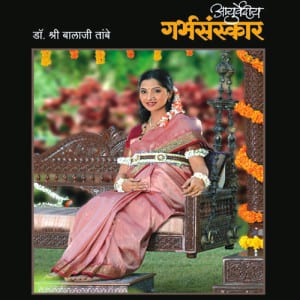 Price: Approx. Rs.600
Reviews: This book focuses on various Ayurvedic concepts and treatments that can help a couple conceive and aid a pregnant woman have a healthy pregnancy and a well-baby. The book talks about herbal mixes, Yoga, meditation, breathing exercises, music, Vedic chants and Ayurvedic diet that can help mother and baby be healthy. Yes, holistic ways to have a great pregnancy, giving you natural tips and tricks as you progress in the journey. If you believe in Ayurveda, then this book is a must-buy for you
6. Fit Pregnancy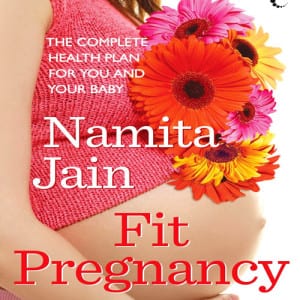 Author: Namita Jain (Wellness/Lifestyle coach)
Price: Approx. Rs.200
Reviews: The book focuses mainly on the diet and wellness of the mother. It covers various related topics like exercises, healthy recipes, sitting postures, stretch marks and eating right – all from an Indian point of view. It is a great read for women who love to stay fit and eat well, and place health and fitness at the top of their lists. The tips are well laid and are very practical, and you will definitely love the recipes
7. Yoga in Pregnancy and Childbirth
Author: Seema Sondhi (Founder, The Yoga Studio)
Price: Approx. below Rs.200
Reviews: If you are exploring various ways to stay fit and happy through your pregnancy, this book might be for you. The books gives you easy to do, pregnancy-friendly asanas and meditation techniques. It also touches upon other topics like diet, relaxation techniques and working women's fitness routines
8. Spiritual Pregnancy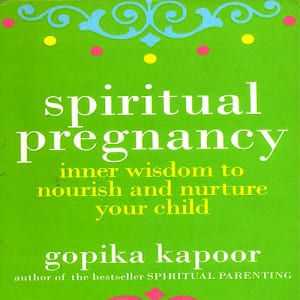 Author: Gopika Kapoor (communications consultant)
Price: Approx. Rs.250
Reviews: Pregnancy can be a roller coaster ride, with hormones playing their part affecting everything in your life. If meditation and other holistic approaches are your way of relaxing, then you must read this one. This has many insights on the spiritual nature of pregnancy and how to remain calm and relaxed during the nine months
9. Nutritious Recipes For Pregnancy
Author: Tarla Dalal
Price: Approx. around Rs.100
Reviews: The famous cookbook writer has answered the most vital question during pregnancy:"Am I eating right?" This is a 'must read' during pregnancy to help your body meet the nutritional requirements. The recipes, enlisted are easy, quick, healthy and nutritious
10. The Complete Guide to Becoming Pregnant
Authors: Dr Firuza R. Parikh
Price: Approx. less than Rs.300
Reviews: Authored by Dr Firuza R. Parikh, India's top fertility specialist and gynecologist, this book deals with fertility problems and treatments in a simple yet effective way. Not everyone conceives in a wink, and for such people, this book lays the foundation of conceiving a healthy child
Here are the top 10 Bestselling Pregnancy Books By Indian Authors. We cannot take responsibility for the prices. Many of these books also have Kindle/eBook options, which might be a more convenient choice for you. Of course, you should not and are not expected to buy all these books and read them cover to cover. Pick one or two that interests you and stick with them. You do not want confusing and conflicting information to puzzle you. Happy pregnancy!
**Most of the prices mentioned above are only indicative and prices are subject to change.