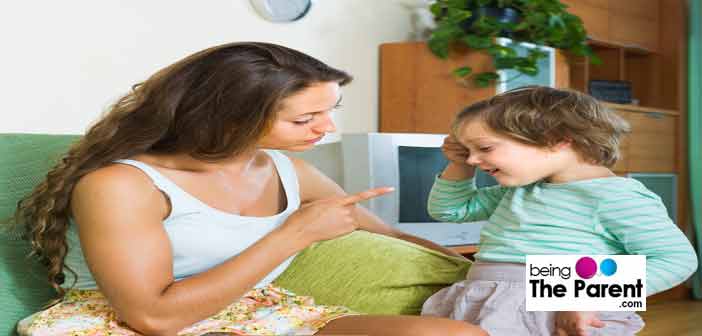 We all grew up either despising or sympathising with a parent whose child misbehaves in the public. Back then, you must have snorted and made a mental note that your child won't be like this. Aloha! And suddenly you become that pitied parent. Now you have to bear the glares in the supermarket as your child whines for a chocolate. Do you quickly hush him by handing over the chocolate or let him create a headache for others? What is right? The solution lies in avoiding such situations and disciplining your infant. To discipline is to teach your child to behave well rather than taming him by punishing and spanking. Too much leniency or control may develop him into a brat or sulky kid. Go through the following approaches towards effective disciplining and see what suits you!
10 discipline strategies for your toddler
Distract and divert:Think from your child's point of view – he does not create a mess to annoy you. He is rather inquisitive, exploring, learning and having fun. In such a messy situation, wait for some time, do not start explaining right and wrong. He won't understand or listen. Toddlers get easily distracted, call him by his name and point to something else. Take his attention elsewhere and then explain him
Remove and Substitute: When your child fusses about something (such as playing with food), simply remove that item and hand him something else. Bend or kneel to his height, make eye contact, divert his attention with the new item. By trading things, your are being polite and the child feels respected
Keep your child engaged:"An idle mind is a devil's workshop". Considering supermarket as the most likely place for tantrums, involve your child in shopping. Ask him to help you by putting or arranging things in the cart. Don't underestimate your child, he is inherently skilled to help you. The engaged children are less likely to throw tantrums and become more co-operative
Focus on positives:Acknowledge the good behaviour of your child rather than emphasizing and punishing for the misbehaviour. Appreciate when he obliges you or behaves favourably. Use positive reinforcements i.e. reward him when he says "thank you" or "please", shares toys and helps you

Communicate effectively: Don't give vague instructions such as "Don't be silly". Be precise and clear. Remember, your child's language skills are in primitive stages and his attention span is very short. Repeat your small, simple instruction in stern voice
Teach mutual respect: "To earn respect, you must show respect". This applies to both you and your toddler. When your child wishes to speak to you, listen to him attentively. Empathise and use appropriate body language. And you can expect his undivided attention when you address him. He will imitate and learn from you. Read about here.
Set limits: Let your child experience that he may not always get what he wants. Introduce him to the feeling of sadness and frustration. Let him accept disappointment. It will develop his psychological coping skills for dealing with emotional distress. Validate his feelings and support by saying "I know you would like to have another lollypop, but you cannot have them always. Mummy will buy one on the next visit to the supermarket"
Be consistent: Always give the same reaction to same behaviour. Otherwise your child will get confused. When he demands the second lollypop, sternly say "No, you already had one". Repeat the same words and expression. Your infant is continuously testing his and your limits. (Yeah, beat this!!) Don't give in. As he grows, he can predict that you won't agree and behave well because he knows what to expect

Give and take chilling breaks: In a situation where none of you are ready to comply with each other, take your child away from that scenario. Let him stay alone, away from you and the toys. This is good for both of you as your's and his anger subsides. He would want to avoid this unpleasant situation again. Remember to express love (by hugging/kissing) after this chilling break
Make him earn goodies: Devise a reward system together. Let your child earn his toy. You can create a chart and stick attractive stickers as rewards for his positive behaviour. In this way, he learns to be patient and knows when he is entitled to a toy. Such children grow up to be mentally healthy and cooperative
Give maximum attention and love to your infant. Make him feel safe as this will strengthen his trust in you. This trusts is crucial when you later lay rules or set limits for him. Discipline presents challenges to the parents of all ages. So start early, don't repent later!
Happy parenting!