Travelling means different things to different people, some find it fun, some like the adventure part and some value the relaxation and excitement. When one travels, one not only gets to enjoy the bounties that nature has to offer, but also presents a huge opportunity to learn and grow. When it comes to kids, they learn some wonderful lessons without realizing the same, and thus broaden their horizon and perspective.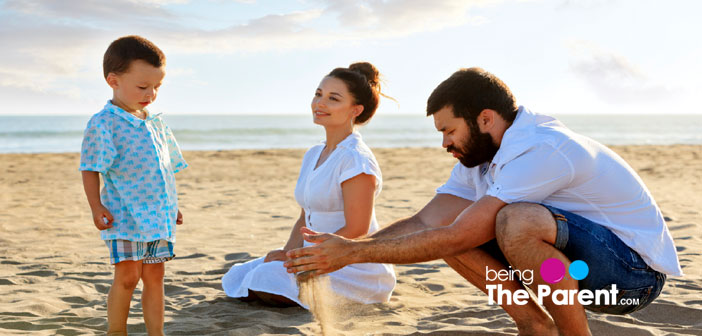 Top 12 Advantages Of Travel For Children
Vacations are no doubt a lovely break no matter how big or small it is. Children are always excited about travelling, and it holds immense benefits for them in the long run. Given below are twelve benefits of travel for kids:
Children learn patience: Children, especially little ones are basically quite impatient by nature and expect things to happen as soon as they demand it. Travelling can bring unexpected delays and there any number of occasions when you may have nothing to do but wait if your flight or mode of travel is delayed. Long bus rides, waiting in queues and boarding, all take up quite a lot of time which will teach your kids patience
Independence and responsibility: Children learn to become more responsible while travelling and this is indeed a huge lesson as far as kids are concerned. You can teach them to be responsible for their belongings and make sure they pack their necessities, teaching them the importance of responsibility
Cultural awareness is generated in your children: Travel opens your children's eyes to novel windows of the world. They get excellent exposure to varied languages and culture. They get to know how differently people across the globe live and their different values. They learn about new languages, history, people, cuisines and cultures. You can even include some educational activities as per their interests
Your family ties become stronger: While travelling together, you tend to share ample experiences which tend to strengthen your family bond and help to bring you closer as a family which is ideal for your children. Regardless of whether you are trekking together or enjoying a roller coaster ride with your kids, you become closer knit
Enhances your children's learning experiences: Travel offers your kids real world experiences and even applications to some subjects they have been learning in school. Visiting a history museum or a world famous art gallery provides your child with substance and rich perspectives to what your child has learnt in his or her class
Improved grades: You are sure to see an improvement in your child's grades: A study conducted by the Georgia University has revealed kids who came back after a holiday abroad showed improved grades as far as academics are concerned
Focus on collecting wonderful memories: Children learn the value of accumulating memories of lovely times they spent travelling as a family. They learn that life is about gathering rich experiences and memories as they will last to the very end of their lives. Travelling ensures that you bring back lots and lots of wonderful memories

Children learn to socialize and make friends more easily: They learn to socialize better with strangers and even share smiles and stories with new acquaintances. This is quite a valuable lesson which teaches them about what really matters is celebrating life with smiles and laughter
Kids learn how to be tolerant and adopt better habits: Kids learn acceptance and tolerance during their various travels which makes it so much easier for their parents to handle them. Children also realize the importance of cleaning up and packing their backpacks.
They become excellent in group decision making skills: While in daily life, children's opinions are not paid much heed to, parents normally pay heed to even kid's opinions during vacation. Children are provided a wonderful platform to voice their opinions and the entire family as a whole takes decisions which offers a lovely opportunity for the children in every sense of the word
Children learn how to adapt: There may be umpteen situations during travel where kids need to adapt to different situations without complaining. Be it an unexpected weather set back or a flight getting delayed, kids learn to adjust accordingly as they have no other choice
Learning together: Learning together about different places and people as a group becomes so much more fulfilling and enriching for both parents as well as the children. Travelling teaches you so many new things which can be learnt as a group rather than individually
Although travelling with kids does have its disadvantages and can be quite challenging, you will find your children will benefit quite a lot which cannot be done otherwise. So make sure you plan your next trip along with your kids soon and experience the wonderful ways your children benefit from travel. Travelling with your children could be an ordeal in some ways but what you should remember is that it is a lovely experience which provides you with wonderful memories that can be cherished for a lifetime. You realize you bring back a lot more than pictures and souvenirs when you travel with your little children strengthening your family ties, bringing you closer than before.