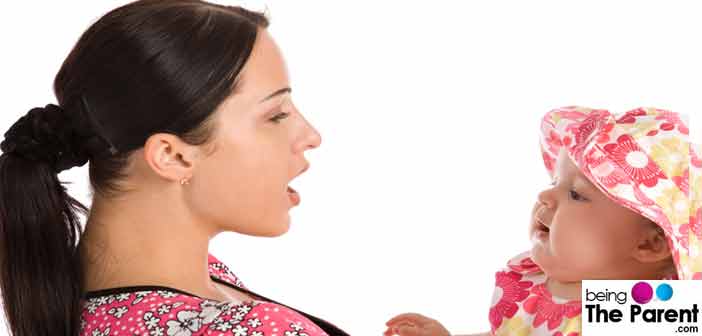 All the best parents recognize their personal growth on becoming a parent. Children actually start teaching their grownups right from when they are conceived! When they arrive in the world as babies, they become even greater teachers! You learn the values of patience, perseverance, care, love, and affection from a baby.
Apparently, there are more things to learn! Baby talk or 'Motherese' is essentially a syllable-based language! Okay, the full-on wailing is more of a direct and urgent call. The reasons of crying can be several. Parents have to be attentive.
Dunstan Baby Language
However, a baby does not cry always! Mothers may note that the baby is always speaking indistinct words, or rather gurgling weird syllables all by herself. One such mom, Priscilla Dunstan, did an amazing thing for all mothers around the world! Apparently, Ms. Dunstan has a gift of hearing. She has a photographic audio memory, so to say!
She actually picked up certain repeating patterns from the baby-talk of her infant boy. Once she related these syllables with the consequent actions that they demanded, she was able to decode baby talk. Priscilla also confirmed the same listening to other infants. Here comes in 'Dunstan baby Language', totally the most innocent vernacular of the world! So, your little ones are actually teaching you a whole new language right from their infancy! Just how cool is that!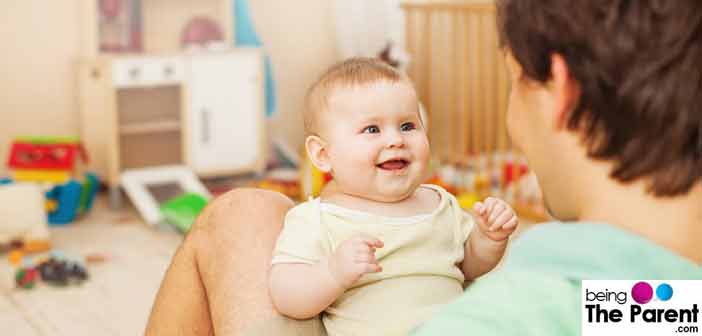 Surely, you want to know this language! It is simple to learn, but you must have a keen ear to pick up the sounds. As mentioned above, they are indistinct and have a very short span. The baby will first try to tell you certain things. When you do not understand, he bursts into cries.
So, here are the few words, rather syllables of this amazing language. These syllables are natural languages, so to say, because they are created in effect from different physical and emotional triggers.
Neh: "I'm hungry mama!" The sucking reflex triggers this sound when the tongue strikes the roof of the mouth
Heh: "Hey, I'm uncomfortable!" He says heh to you at first when a fresh diaper is needed. This sound is triggered due to the itching reflex on the skin. The reasons of stress can be several. You need to be very attentive that the baby is not sleeping on her hands or is in an uncomfortable sitting position
Owh: "I'm sleepy." The sound is the precursor to a yawn
Eairh: "My stomach is upset." The sound is created due to the effect of gas rising in the baby stomach. It can indicate both flatulence and the need for bowel movement. If you keep a close ear on this sound, you can easily take your baby to the potty before you need to change a spoiled diaper
Eh: "Come on, Burp me!" The baby communicates with Eh when a bubble of air is trapped in his chest and he needs to release it. He can't do it lying down! He can't get up on his own either. Momma, please come fast, sit him up, and pat him on the back gently
Understanding crying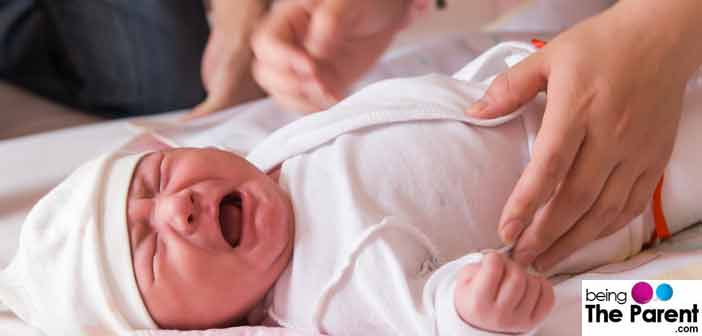 Crying is an urgent call from the baby. It may not be even a sign of physical discomfort!
Your baby may be just missing your presence and feeling all alone!
It is also the communication for a wide range of physical issues. Your baby may be feeling an itching sensation in his toothless gums
Maybe, a pesky mosquito bit him. Perhaps, he is uncomfortable from the vibes of the person holding him. Not all people know how to handle babies!
Check whether your baby's cloth is comfortable. Sometimes threads and even mama's hairs tangle with the baby's hands or feet. Please be careful always
Learning and bonding
Mother's love is the most precious of all feelings. It is something that your baby teaches you in myriad ways. It is very important to keep talking to your infant. Read to him, sing to her, and always keep talking. Not only this grows your understanding as a parent, but it also helps the child to grow. Learning to communicate is a very diverse thing and the first lessons start when your baby is still an infant. The connection goes way deeper than just words. You develop a soul connection with your little angel.