There are some women who continue to wear an underwire bra even during pregnancy and there are some who don't find them very comfortable during this period. So now the question is – are underwired bras safe during pregnancy? The answer is yes, they are! A pregnant woman can easily wear an underwired bra during pregnancy as long as it provides ease and comfort to her.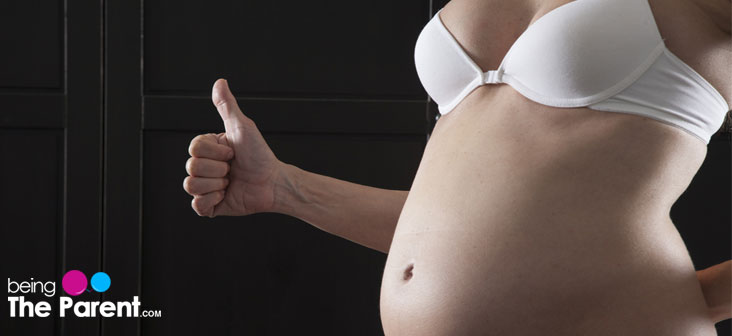 Should You Wear An Underwire Bra During Pregnancy?
It really depends on your comfort level. During the first trimester, and most of second, an underwired bra can cause no problem. However, in the second half of your pregnancy, as your breasts start to grow and milk ducts start to produce milk, you might want to opt for something more comfortable and convenient. For this reason, many women start wearing maternity bras early on. Wearing maternity bras during pregnancy has two key advantages:
It is soft and comfortable
It is economical to invest in a bra that you will use after delivery. If you keep buying a bigger sized underwired bra throughout the pregnancy, you will need many of them and you will use none of them after delivery and lactation, when your breasts revert to their old size
For more about maternity bras, read What are Maternity and Nursing Bras?
4 Risks Of Wearing An Underwire Bra During Pregnancy
There are four risk factors associated with wearing an underwire bra during pregnancy:
Limits blood flow: The argument here is that the wire will reduce the blood flow to the breasts, which can cause problems. However, the restriction to blood flow, if any, is very limited and is not known to cause any lasting problems
Pressure on milk ducts: Another argument is that the underwire can inhibit the working of the milk ducts, thus reducing the milk formation, which in turn can impact breastfeeding. This is also not scientifically proven as there are no studies that positively link underwired bras with milk formation
Inflammation: Some believe that wearing underwired bras can lead to inflammation in breasts, sometimes causing an infection called mastitis. Mastitis is caused due to clogged milk ducts as a result of improper breastfeeding. But it can also be caused due to factors such as very tight clothing. On this grounds, an underwire bra can be a cause of concern. But then again, it will lead to mastitis only if worn extremely tight and for a very long period of time
Discomfort: Many women feel uncomfortable wearing an underwire bra during the second half of the pregnancy as their breasts become bigger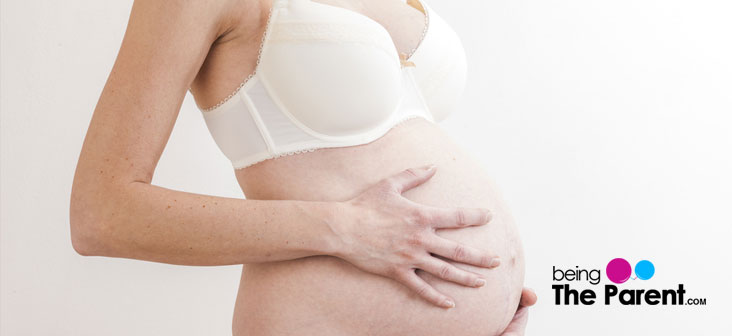 Flexi-Wire Underwired Bra During Pregnancy
If you feel comfortable only in an underwire bra then there are alternatives available to you. If you are someone who needs the support of an underwire but at the same time are looking for a comfortable option, then flexi-wire bras are for you. They are maternity bras that have been specifically designed to provide following benefits to you:
Flexi-wire bras are intended to hold the shape of the cup and provide adequate support rather than flattening and compressing the breasts
Flexi-wire bras provide an increased cup and band support as they are better at holding the bra against the frame of the body
These bras are also excellent during breastfeeding as during this time, breasts tend to change in size when milk is produced and when a baby is breastfed or the milk is expressed. These lead to changes in the size of the breasts. Even though the changes are insignificant, still a regular underwired bra can be uncomfortable as it can put pressure on the fuller breasts. Due to this reason the underwired bras are not preferred by many women during pregnancy and breastfeeding. However, a bra with a flexible support like this is more convenient as it is specially created to change with your varying shape.
How To Shop For The Right Bra During Pregnancy?
There are five key things to keep in mind while you shop for bras during pregnancy (or for that matter, any time:
Find the right fit – measure your band size and cup size and find a bra that fits you perfectly
Pick a design that has wide shoulder straps that are adjustable to accommodate your changing cup size
Make sure the bra fits well in its loosest hook. This is because bras tend to stretch with use
Be practical. You might not want funky colors or laces all over the bra at this stage
Be comfortable. Remember that you are only as comfortable as your breasts are! If they feel squashed and suffocated, you would too. Pick a comfortable fabric like cotton, and find a design that is comfortable. You are pregnant. You need to channelize all your efforts to make yourself as comfortable as possible. It is ok to pick an underwired bra if that is what makes you most comfortable. But ensure that it is well fitted, not too tight and made of soft and easy fabric
For more tips on picking the right bra during pregnancy, read 5 Musts To A Perfect Bra-Shopping
Pregnancy is a difficult time when everything from your belly size to feet size increases. So it is imminent that your breasts are going to become bigger too. If you already have big breasts, this increase in size can be worrisome for you. That is why you should be very careful and smart while picking up a bra. It should provide you with the support your bigger breasts require, while at the same time provide you comfort too. If you see or feel any changes in your breasts – like a lump or a painful infection, ensure you talk to your doctor immediately and get it checked.
Happy pregnancy!