Till very recently, women in India were quite embarrassed about shopping for bras. As a result, most women end up wearing bras that are wrong for them – either because they felt that asking for the right kind was too audacious or because they did not know their right size. Fortunately things are changing, slowly but surely, thanks to exclusive online lingerie shops and the fact that most cloth department shops now have an exclusive (and isolated) section for lingerie with staff to help measure your size. Knowing your right size, however, is only the first step. Read on to understand tips to choose the right bra for you.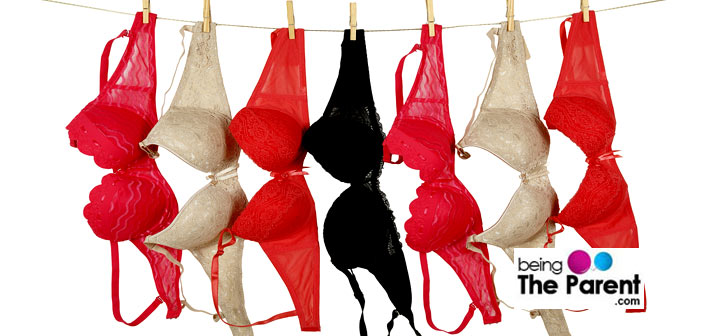 Top 5 Tips To Chose The Right Bra
If you are like many women who have spent a lot of money buying the wrong kind of bra, then these tips will surely come handy for you:
Find the right cup size and band size: There are two elements to the size of your bra: cup size and band size. If your breasts are spilling from the sides of your cup, then you have the wrong cup size. If flab is sticking or bulging out from the side of your band, then you have the wrong band size. If your bra is not giving you the required snug fit and lift, then you have the wrong band and cup size. In India, in general, women tend to wear bras that are a size smaller – perhaps because of the embarrassment involved in asking for a bigger cup or perhaps because they do not know their right size. SO understanding your size is the first and most important step.

For band size, measure directly under your bust with a tape, ensuring that the tape is straight and parallel to the ground
For cup size, measure around the fullest part of your breast, again ensuring that the tape is straight and parallel to the ground
Measure while wearing a non-padded bra
If you are unsure, get yourself measured by a lingerie specialist at any cloth shop
Do not – we repeat DO NOT – be embarrassed to buy a bigger size if that's what fits you
Different bands have different size charts, so check your measurements against the size charts before buying
Cup size depends on the band size. For example, the "C" cup in 38C is smaller than the 42C cup

Identify the right bra for the right occasion: Do not fall for the all-purpose bra trap. There are different kinds of bras – tee-shirt bras, minimizer bras, sports bras etc. and each one of them has a specific purpose. See the next section to know the five kinds of bras that every woman should own

Shop online: There are online lingerie shops like Zivame gaining popularity in India. You can not only buy the size and type you want from the comfort of your house, but also get access to a wide range of international brands. Each bra would be accompanied by a detailed size chart, which again makes your shopping experience better. And the best part is, most of these websites offer "try and buy" and return policies
Find the right fit for the loosest hook: Bras tend to stretch up to 2-3 inches upon use. So when you buy a bra, make sure it fits the best in the loosest hook (i.e. the last hook). This way, over time when the bra stretches, you can use the tighter hooks
Make a practical choice: While funky colors, laces and embroideries are all great, make sure that you buy something that is practical and comfortable. A good bra is expensive. Ensure that you wear it under a tee shirt, a dress, a saree blouse and a kurti, before making the choice. Also remember that with time, breast size also changes and you will need to get yourself measured. Try going in for a measurement every 6 months
Apart from these shopping tips, you also need to take good care of your lingerie. Hand wash is strongly advised. Do not iron, do not bleach and never put in the dryer. Also, once a bra does go past its due date, it is wise to find another one. Do not continue to use old and worn out bras, for it will result in saggy, pointing downwards breasts.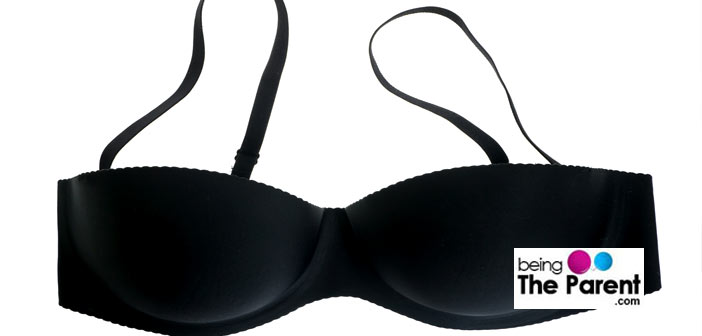 Top 5 Must Have Bras For Every Woman
Teeshirt bra, for providing comfort and going unnoticed under a teeshirt. This is usually made from a single piece of fabric and stitched without seams, which helps it remain unseen
Sports bra, for avoiding breast strain and bouncing during workout. This is an essential item in all active women's wardrobe
Full coverage bra, for regular use to provide comfort and full coverage. Many a times this comes with an underwire that gives additional lift and helps maintain the shape of both the breasts and the bra
Push-up bra, for making you look and feel sexy for that special outfit you have
Backless and strapless bras, for deep back dresses and strapless tops respectively
How To Find The Right Pregnancy And Lactation Bra?
This is a tricky period. Your breasts are changing in shape and size. And you do not know if and when you should buy a bigger sized bra. But interestingly, your bra size might not change much in the first and second trimester. By third trimester, instead of buying a new set of bigger sized bras, our suggestion is to directly buy bigger sized nursing bras. You would definitely need to buy them after your baby, so why different two sets when you can wear nursing bras while not nursing too? Furthermore, nursing bras are made of very soft and comforting fabric, so if your nipples are sore by the last trimester it becomes a great choice. Read more on buying maternity bras here.