Experience does make you wiser but at times, it's not necessary that every time is the same. Especially, in case of motherhood and pregnancy, it could be different the second time around. Let's see how.
How will my second pregnancy be different than the first?
Every pregnancy is unique and different. You can't really predict anything about how each pregnancy will turn out to be. But there surely could be some symptoms that are different than your first one. For example, there would be a visibly grown baby bump and the movements of your baby also start earlier than the first pregnancy.
It's also possible that you did not know what nausea is when you were expecting your first baby. But this time around, you get morning sickness almost every day. You must also remember that you might get more tired and feel some aches and pains and mood swings.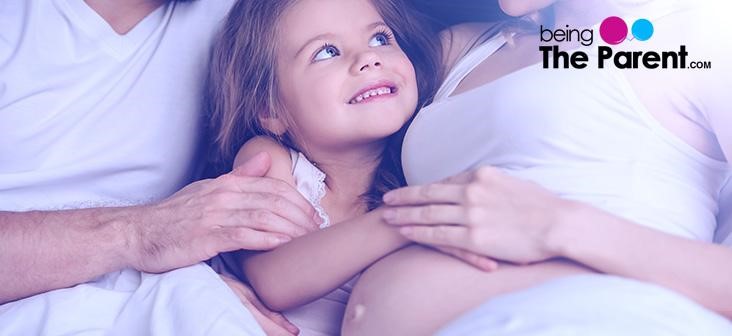 So, let's see what all you should be prepared for in your second pregnancy:
Baby Bump is more visible: Your elders like your mom-in-law or mom would be telling you to expect some early symptoms and signs in your second pregnancy. Give attention to that advice, as they might be right. The first most significant symptom is your growing belly or the visible baby bump. As you've had one baby already, your abdomen muscles are now loose or weaker as compared to the last pregnancy. Because of this the baby bump starts to show earlier this time – may be a month earlier than before. So, may be your baby bump was visible after 18-19 weeks in your first pregnancy, but during the second one, you might see your belly grow to that size in 14 weeks only.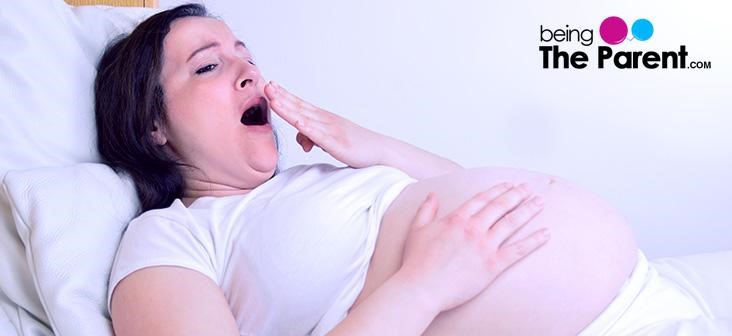 Nausea and Morning Sickness: Another sign or symptom of your second pregnancy is the giddy feeling you get every morning; yes, it's the morning sickness. There are many hormonal changes that happen in your body when you are pregnant. These changes cause nausea and vomiting after the first month of your conception. But there's good news – mostly these symptoms go away after 16 to 20 weeks. Typically, about 50 percent of pregnant women have nausea and vomiting only during the first trimester but almost 80 percent or more, feel morning sickness and nausea during their pregnancy – especially the second one.
Early Baby Movements: You can feel your baby's movements only after 18 to 20 weeks of pregnancy when you are having your first baby. But now that you are experienced, in your second time, you can easily feel the movements much earlier. At times, you can feel your baby moving after 13 weeks of your pregnancy (if it's the second one).
More Fatigue and Aches: This time around, be ready to get more tired and pain joint pains and aches. This is also because you already have one child in the house and have to take care of other chores too. With lesser time to rest, you might feel that your second pregnancy is much tougher. Yes, it is in a way, as some symptoms like your aching joints and cramps appear sooner this time. Lower back pain is also a common symptom. You could also feel some fake contractions and tightness around your pelvis region. Don't worry! This is pretty normal and your uterus is experienced now.
You just have to remember that you might not be getting so much pampering as you got while you were expecting your first child. So, you determine to take good care of your own self. Cut down some unnecessary activities and chalk out time to rest and take a break in between. Involve your spouse and ask him to help you with chores you cannot manage.
Here is a checklist that will help you stay more focused and strong:

During your second pregnancy:
Don't share this news immediately with your child. Counsel your little one properly and share the news when she is ready for it.
Accept the fact that your body is undergoing changes and your energy levels will change with that. Work accordingly and plan your naps and breaks.
Plan for a bigger family and how you will divide time between your home, your spouse and two children. It's important to take out time for the older child and make him/her feel important too; otherwise that child can end up feeling insecure and not needed.
Think of creative ways to tell your older child about the siblings who is on the way. May be a picture book showing child's birth and how your body, mood etc changes will help your child to know what to expect and what's going to come. It will also make her understand what you went through to give her birth.
While you in the hospital to deliver:
Remember that your older child might not be excited to see the little newborn. Your child will be more excited to see you in the hospital and hence, you must make all effort to be warm and extra loving to her.
You could consider putting your newborn in the nursery when your older child arrives to see you. Then, after you tell her about the new family member, all of you can go to the nursery to pick the infant as a family. This trick might just work and make your older one feel important and needed.
Plan to drive home from the hospital along with both your children together. This also makes the older one feel special and a part of the new family.
The new life – with your two children:
When you feed your little one, don't ignore the older child. Feed the baby may be on some comfortable couch where you could ask your toddler to sit next to you.
Having a second child doesn't mean that you focus all your time on the little one and yourself. Chalk out some special and focused time for your toddler. You could tell him too that this half an hour is just for her and you wouldn't want to divide that with anyone.
Clear communication and love is the trick. Always greet your older one with warmth and open arms. Remember that she is also still a toddler and needs all your love.
Now, you are all set to deal with this – your second pregnancy and your second baby. Brace yourself and it's not going to be as difficult as it sounds.