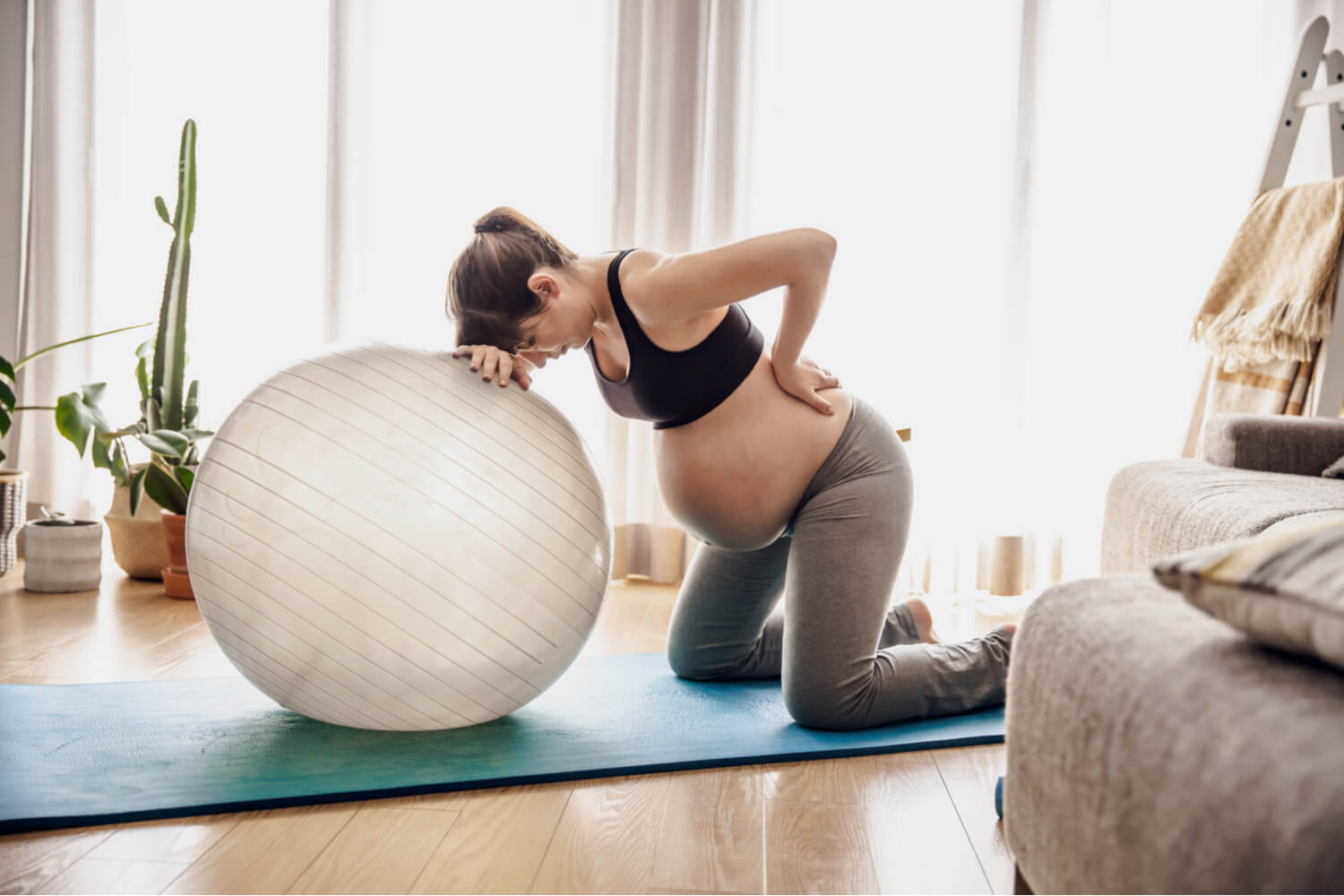 Gone are the days when pregnant women were advised to avoid exercise and rest most of the time. With advancement, all the myths are busted. Nowadays light-moderate exercises are prescribed to expectant mothers in order to stay active and fit. However, it is equally important to know when not to exercise during pregnancy.
Most mothers can exercise safely during their pregnancy as long as the doctors do not advise against it. It is important to know when not to exercise during pregnancy. However, rigorous workouts are prohibited during pregnancy. Mild exercises have a soothing effect both on the health of the mother as well as the baby. Here we discuss briefly the truism about what all is safe and what is not.
In This Article
When NOT To Exercise in Pregnancy?
Some health conditions or pregnancy complications may call for you to not exercise in the interest of your and your baby's health. If any such health condition persists, it is advisable to consult your gynecologist before exercising.
Below is a list of conditions where exercising should be refrained from, and done only if the doctor suggests to:
If you are having any heart problems, then do not do any exercises. When you do a workout, your blood circulation increases, and this can affect your heart health
 Lung problems like chronic bronchitis or severe asthma can be worsened by doing exercises.
Cerclage is done to avoid premature dilatation of the cervix and to prevent abortion. Avoid exercise if you have undergone cerclage
 If you have a past history of uterine bleeding, simply avoid exercising.
 Exercising should be avoided if you have a low-lying placenta after 26 weeks of pregnancy.
 Exercising should be avoided if you are carrying twins or have a risk of preterm labor.
Also, avoid exercising if you have
Pre-eclampsia or PIH (pregnancy-induced hypertension)
Vaginal bleeding that is on and off
Shortness of breath
Have diabetes or have muscle problems
Fluid leaking (or gushing) from your vagina
Dizziness or feeling faint
Chest pain, calf pain, or swelling (which could indicate a blood clot)
Have low levels of iron (anemia)
You smoke heavily
Tips To Exercise Safely In Pregnancy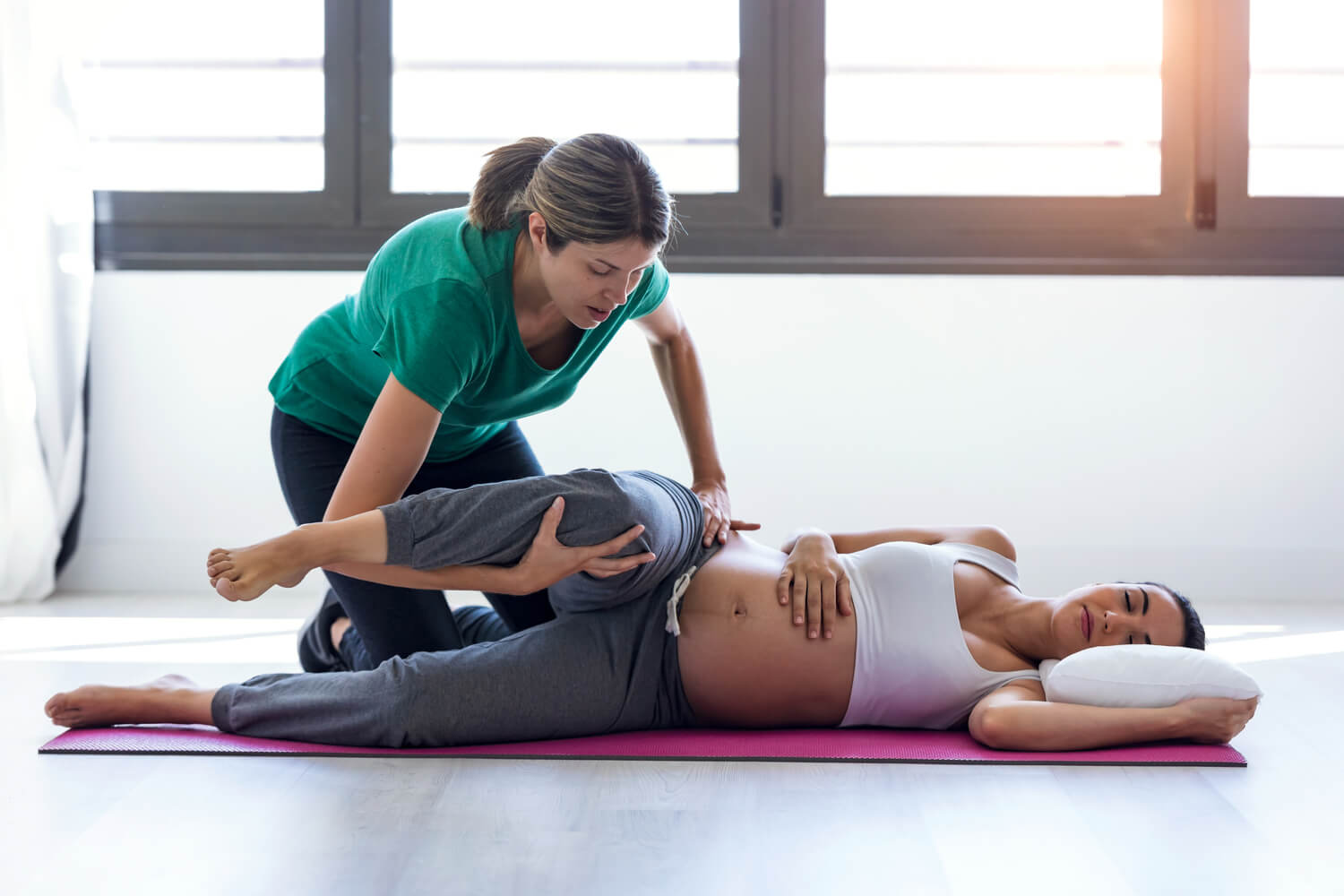 Here are some of the important tips to keep in mind while exercising.
Do warm-up exercise and cool down the regime in the end.
It is safe to do light and moderate exercises such as walking for 15 minutes.
Do not indulge in strenuous exercises.
Drink a lot of fluids in hot weather
If you are taking exercise classes or have hired a teacher, make sure he is well qualified and knows about your pregnant state.
Make sure your diet is a balanced one.
Avoid heavy exercises such as horse riding, ice hockey, gymnastics, cycling, skiing, etc. as they have a risk of falling and putting you and your baby in any unwanted risk.
Do not lie down on your back, especially after 16 weeks of gestation.
Say no to scuba diving, if you are fond of the adventurous sport.
Warning Signs To Not Exercise During Pregnancy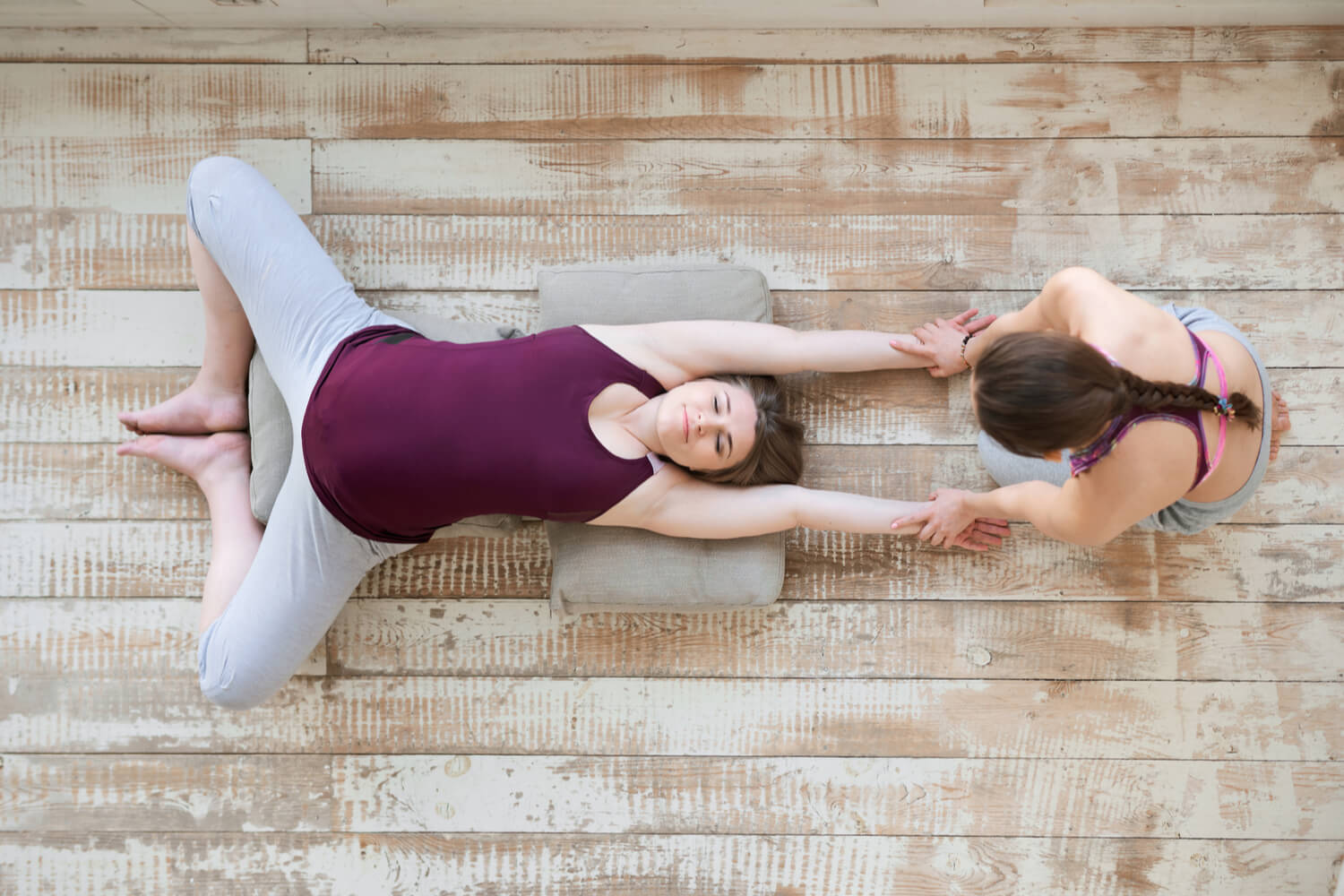 As the pregnancy progresses, your center of gravity shifts as you carry more weight. You feel exhausted very soon. You should be careful while doing exercises and should not do it for very long. So retire as you tire out. Another point to remember is to eat and drink properly before doing a workout. This affects your baby's movements
There are some alarming signs that should be borne in mind while you exercise:
 If you feel decreased baby movement, immediately stop the workout.  If you fail to feel the baby's movements in 20 minutes, immediately call your health provider for help
Once you notice dizziness, immediately stop exercising and seek a doctor's help
If you feel your heart pounding, stop exercising. Also, if your heart beats fast it is a sign of dehydration, thyroid diseases, severe anemia, or heart disease
If you notice blurred vision while exercising, immediately stop your workout. Blurred vision is a sign of dehydration, low blood pressure, etc. immediately seek a doctor's help
Sometimes recurrent pain can be due to simple stretching of a ligament but do not neglect it. It can progress in premature labor. So consult your doctor for further help
Keep the above points in mind and stay happy and healthy. Happy pregnancy!