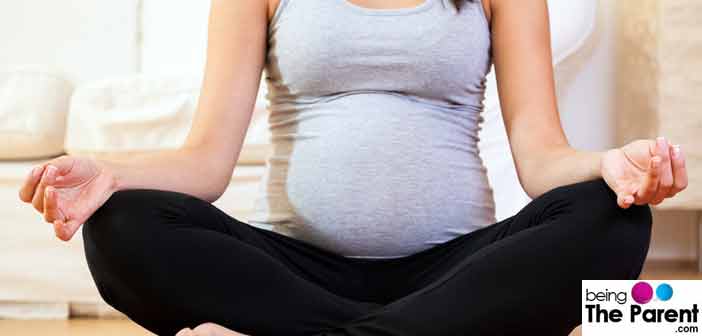 Pregnancy brings with it a lot of joy and happiness, and also physical discomfort, but thanks to yogic exercises!
The age-old art of yogic exercise is very useful in mitigating the discomfort associated with pregnancy, and it also helps in easy childbirth. Prenatal Yoga is not only good for you but also for your growing baby.
Benefits of Prenatal Yoga
Yoga can help you relax and breathe properly. It helps you strengthen the abdominal and pelvic muscles and eases labor and birth process
The breathing yoga exercises eases stress and provides relief during the pregnancy period
Prenatal yoga exercise paves the way to a safe pregnancy and healthy motherhood
Yoga is an amazing way to enhance your physical, mental, and emotional wellness. Your blood circulation is improved. You become more agile and nimble through the mediation and breathing exercises
By practicing yoga, you become calm, composed and relaxed
Precautions While Practicing Prenatal Yoga
Here are some important precautions that you should keep in mind while doing yoga exercises-
While seeking yoga classes, remember to inform your yoga teacher about your trimester and your pregnancy. This will help him program exercise that is safe and beneficial for you
Avoid doing asanas or poses targeting your back during the second and the third trimester as this might decrease blood circulation to the uterus and associated structures
Do not do stretching poses particularly the abdominal stretching asanas as it can make you susceptible to pulls and strains
Avoid losing your physical balance and take the support of a wall or a chair while doing standing poses during second trimester onwards as your center of gravity tends to shift
Avoid hot yoga which is done in an overheated room as excessive heat can adversely affect the health and wellness of the developing fetus
While doing twisting poses, make sure you twist from back and shoulders instead of twisting from the waist. This prevents undue pressure on your abdomen. Twist only to the extent you are quite comfortable and do not go too far in doing exercises
Give a hearing ear to your body. While doing any asana, if you feel uncomfortable, do not do it. A qualified yoga teacher will customize your yoga routine to meet your pregnancy requirement
Health is of prime importance so before beginning your exercise regime, get your complete health check-up done
During the first trimester of pregnancy, be very careful, and avoid taking too much exertion. Precaution is of utmost importance during this period
Avoid back-bends, camel, handstands, headstands, balancing poses on one leg, etc.
Pregnancy Safe Poses
The following are some of the safe poses for pregnancy that you can easily practice without any headache.
Butterfly stretch
Cat-Cow
Seated forward bend
Side angle pose
Cobra (in the first trimester)
Standing forward bend (with the chair for a change)
Triangle pose (with the chair for alteration)
The ancient art of yoga helps in not only enhancing the uterine space for the proper growth and development of the fetus but is also responsible for the release of happy hormones-"endorphins." These endorphins make the mother agile and generate a feeling of goodness.
Yoga Exercise During Pregnancy
With all safety measures, here are few yoga exercises recommended during pregnancy
Badhakonasana or Butterfly pose
This asana is effective in stretching the groins, inner thighs and in eliminating the fatigue caused by prolonged standing or walking
The bowel movements are also improved by this asana
Keep your spine straight and sit with legs spread out
Bring your legs close to your pelvis by bending the knees
Touch the soles of the two feet together
Hold the feet with your hands tightly and try to bring the two heels close to each other
Breath in and breath out
Flap your legs up and down just like a butterfly wings
Vakrasna (Twisted pose)
Sit in an erect posture and stretch feet in front
Now inhale and lift your arms at the level of shoulders with the palm facing down
Now exhale and twist your entire body from waist level. Swing your arms as much as you can do and make sure you keep knees straight and do not bend
Inhale and then come back to the original posture
This asana is beneficial for your legs, hands, neck, and spine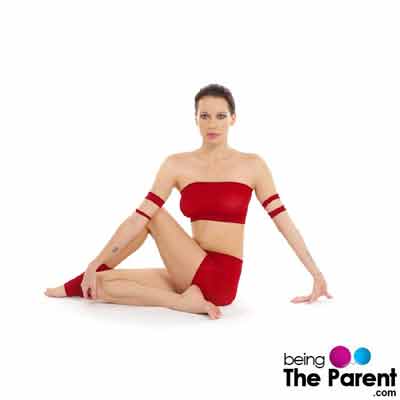 Utkatasana (Chair Pose)
The chair asana is helpful in strengthening pelvic and thigh muscles
Keep your feet on the ground parallel to one another and stand erect
Take a deep breath and raise your arms and heels with palms facing towards the ground
Slowly exhale and sit on your toes in a squat position
Inhale and keep your hands on the ground, get up gradually and stand erect on your toes
Now exhale and bring your heels and hands down simultaneously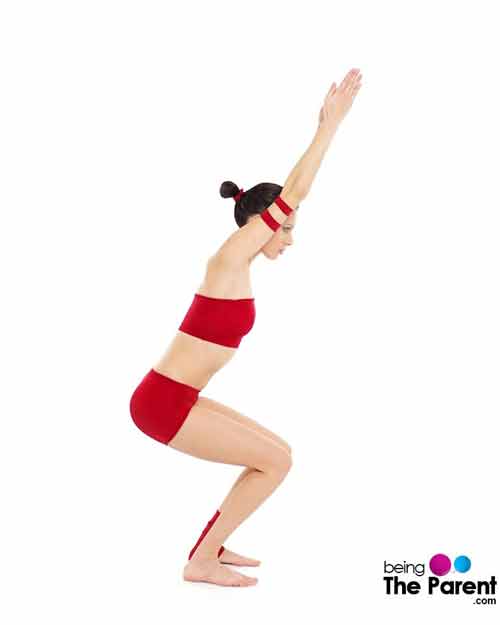 Konasana (Extended Side Angle Pose)
This asana is helpful in stretching the spine and body. It reduces not only back pain but also tones arms, legs, and abdomen
Stand straight and keep your arms on the side of your body
Raise the left arm and breathe in with fingers pointing upwards. Bend your right knee and keep the bent elbow on it
Bend towards the right and breathe out
Now rise up and raise your right arm upwards. Bend towards the left side
This asana helps in reducing constipation and ease the pain caused by sciatica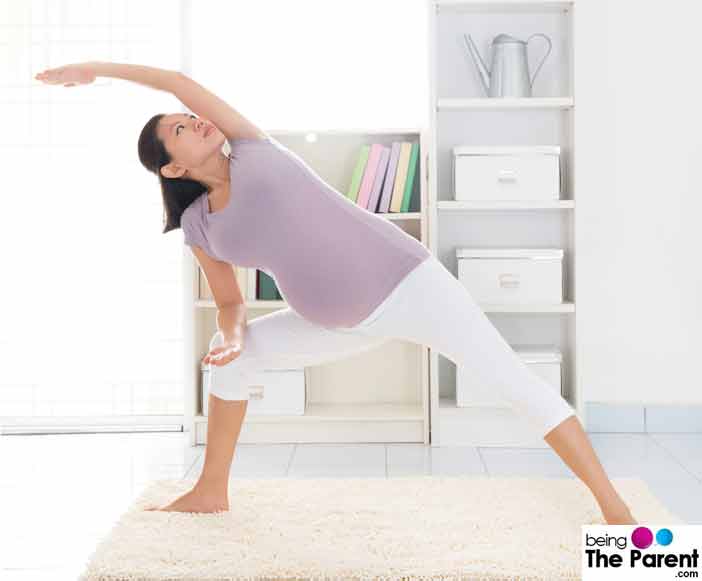 Yoga exercises are helpful in creating a harmonious balance between your body and mind. It strengthens your core muscles of the pelvis and abdomen. Make sure you do yoga exercises or asanas under the proper supervision of an expert.