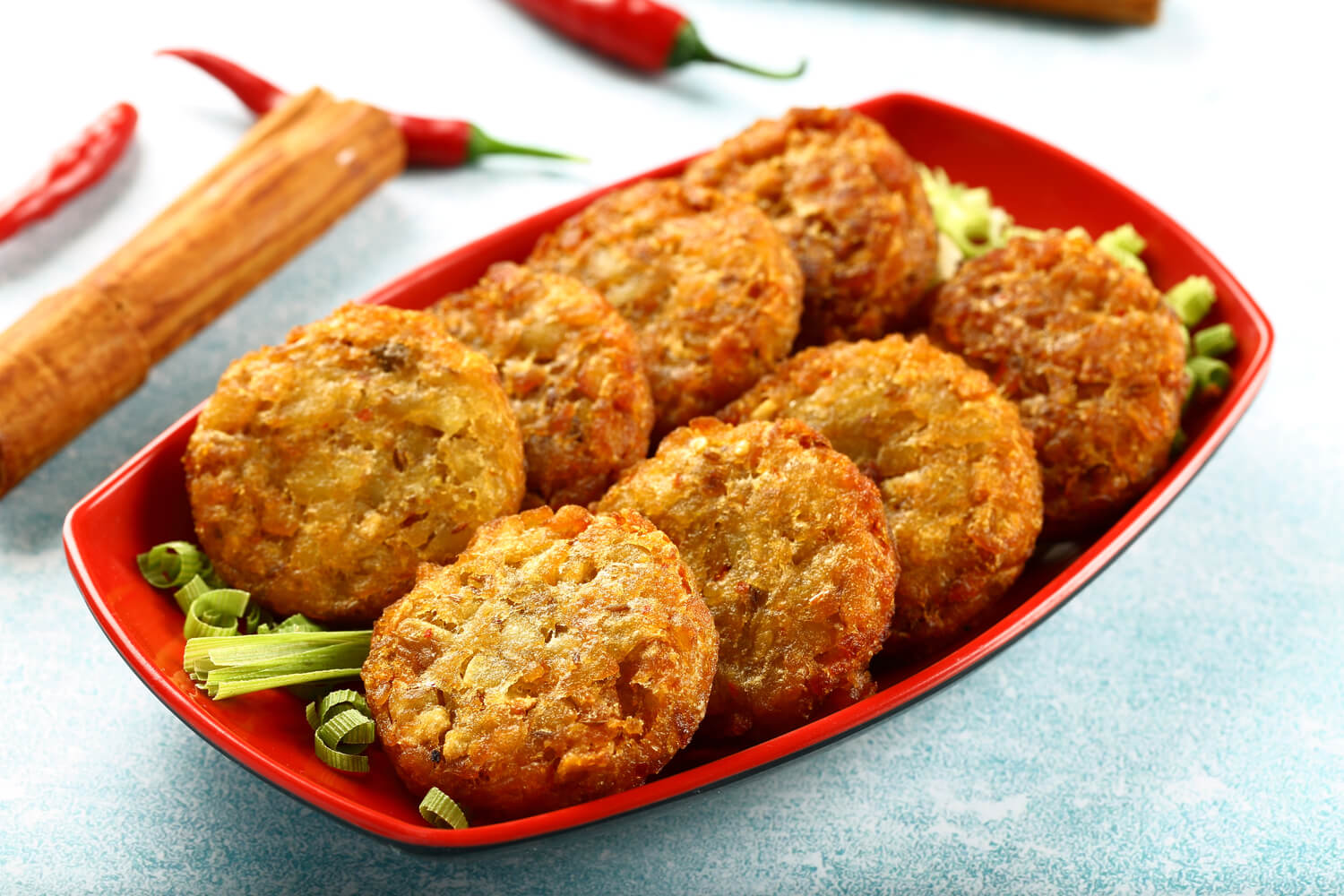 During pregnancy, your body is working overtime to provide nutrition to your baby. You and your baby growing within you need a constant supply of energy, hence eating at regular intervals becomes a necessity. Common pregnancy symptoms such as nausea and heartburn mean that you will need to eat multiple small meals or snacks instead of three large meals. Here comes the importance of healthy Indian snacks for expecting mothers
Now that does not mean you need to be in the kitchen all the time! We bring to you our quick and simple Indian snacks for expecting mothers. The below options are healthy, require less effort, can be easily packed and carried. These tempting snacks will keep you wanting more!
In This Article
Top 10 Healthy Indian Snacks for Pregnancy
Listed below are ten easy, homemade snacks recipes with plenty of proteins, carbohydrates, fiber, etc., to help you beat the pregnancy hunger pangs. The best part about these recipes is that you do not need to do much to get them ready.
You can enjoy these snacks anytime, anywhere. Packed with essential nutrients, these recipes will also help you to deal with morning sickness, exhaustion, and fatigue during pregnancy:
1. Sprouts Bhel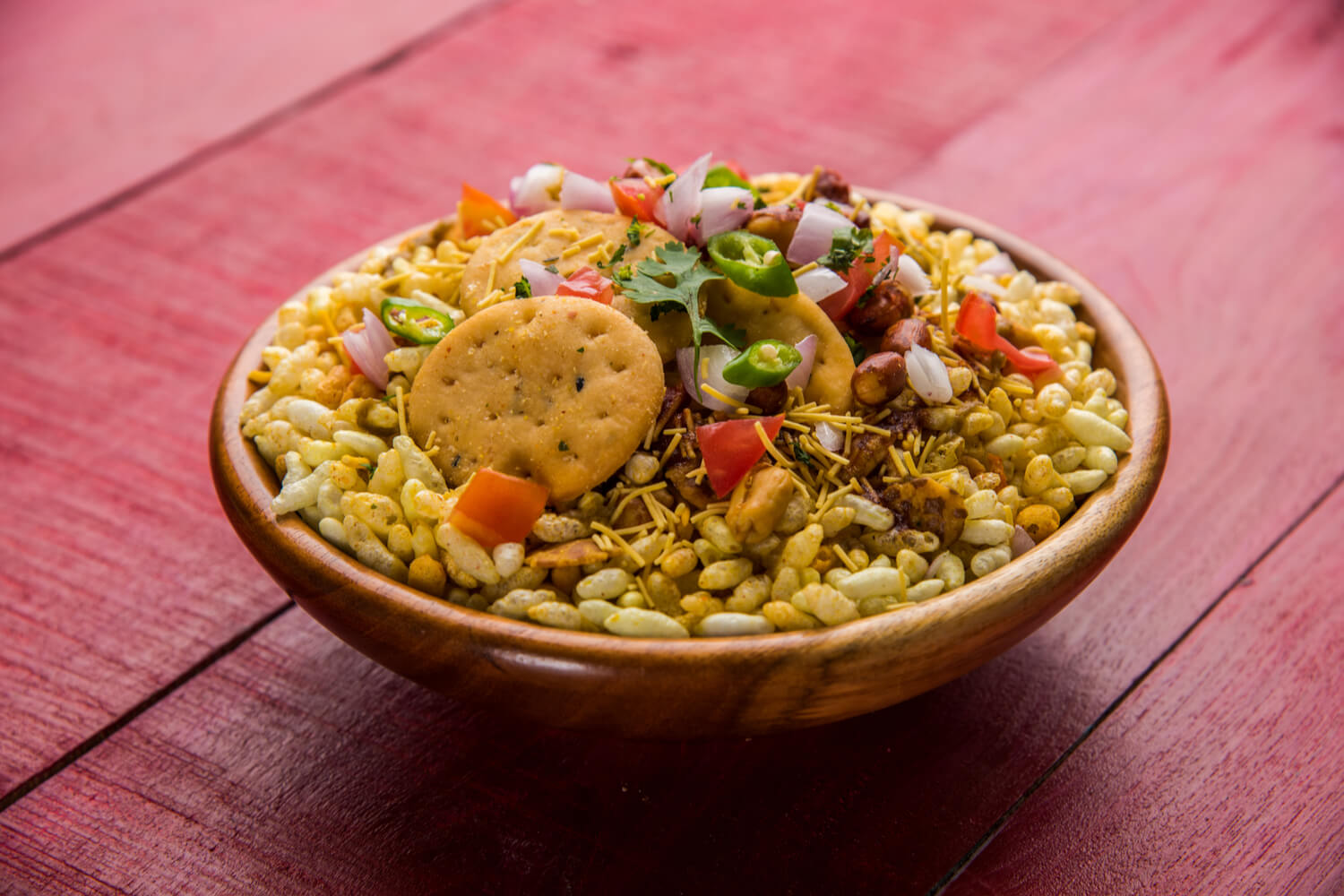 The famous Indian street food – the ever-so-tangy Bhel – can be transformed into healthy Bhel for expecting mothers with some variations. Take some puffed rice (murmura), steamed sprouts, finely chopped onion, tomato and boiled potato, finely chopped green chilly (as per your taste), and coriander leaves.
Add some Sev to this. Add some tamarind sauce, a pinch of amchur (mango powder), and salt. Mix all these ingredients well. Sprinkle some chaat masala and relish the treat. This can be counted as one of the healthy Indian snacks for expecting mothers
Nutritional Value:
Puffed rice is rich in Proteins and Vitamin B. Sprouts add to the protein and vitamin quotient and make the Bhel even more nutritious
2. Oatmeal
Oats are easy to cook and are rich in soluble fibers. Add water or milk to the oats and microwave to make delicious oatmeal. You can add raisins and dry fruits to make it healthier. Enjoy this healthy snack anytime. Avoid oats that come with the "instant oatmeals" tag, as they may contain flavors or colors that may not be good for you.
Nutritional Value:
Healthy carbohydrates, fiber, and potassium.
3. Smoothies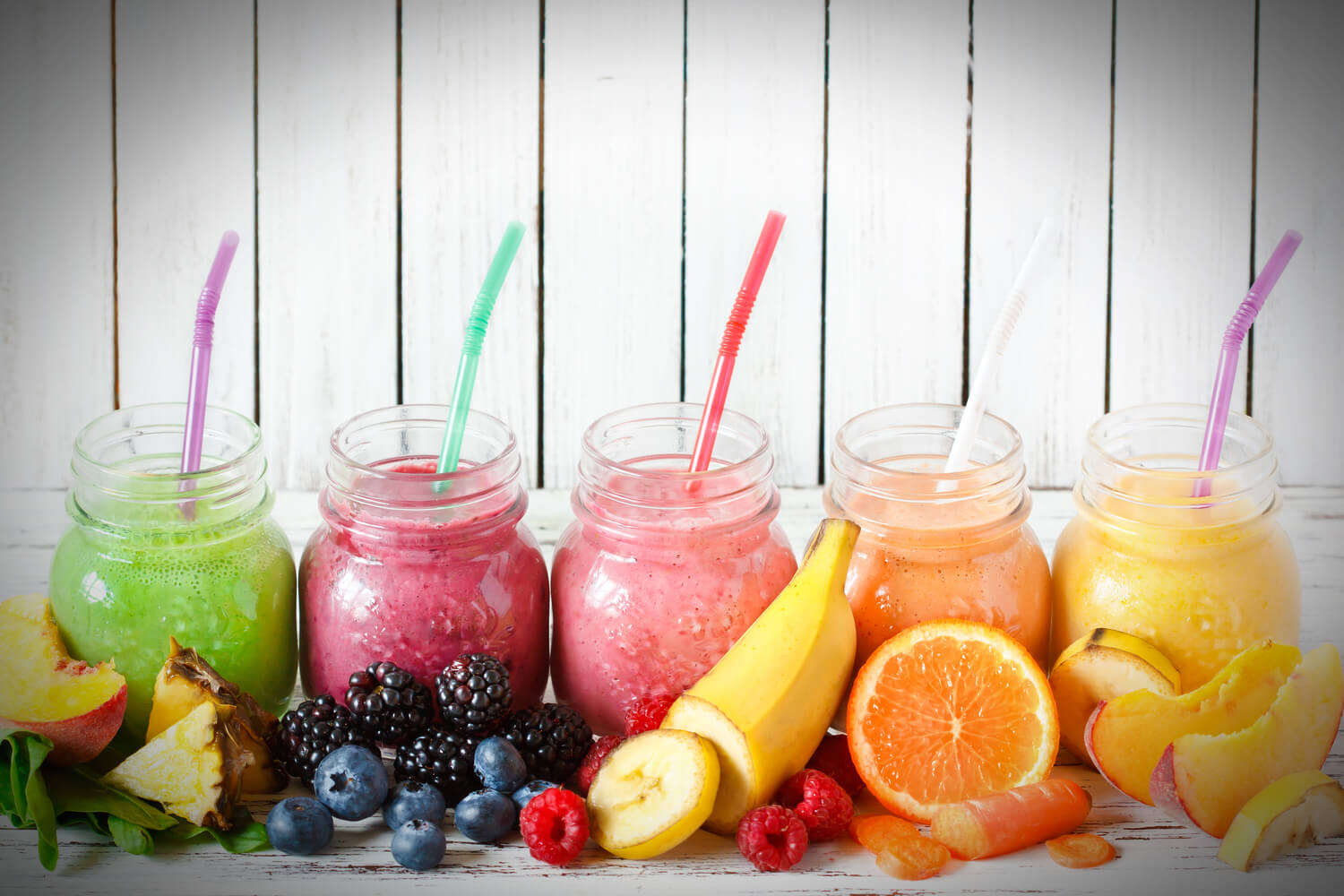 Smoothies can really help you to deal with fatigue or exhaustion and refresh you instantly. Instead of going for a store-bought smoothie that may be high in sugar and calories, you can prepare one at home using any fruit of your choice like apple, mango, blueberries, or raspberries (Stay away from papaya).
If you want your smoothie to be thick, choose frozen fruit. Cut the fruit into small pieces and blend it with the help of a blender. Top it with milk and some ice cubes and blend it again to make a puree. Do not overload it with too much sugar. Your smoothie is ready!
Nutritional Value:
Fruits, milk, and yogurt- calcium, proteins, and loads of essential nutrients
4. Quick Fruit Chaat
This is one of the fresh healthy Indian snacks for expecting mothers. Gather all the fruits available at home and cut them into small pieces. Place the cut fruit in a bowl. Add roasted cumin seed powder, black salt, chaat masala, lemon juice, chilli powder, green chutney, imli chutney, and salt to taste. Toss well and sprinkle a few leaves of coriander and mint. You can also use yogurt if you replace chutneys.
Nutritional Value:
This bowl is full of carbohydrates, proteins, and iron.
5. Homemade Masala Papad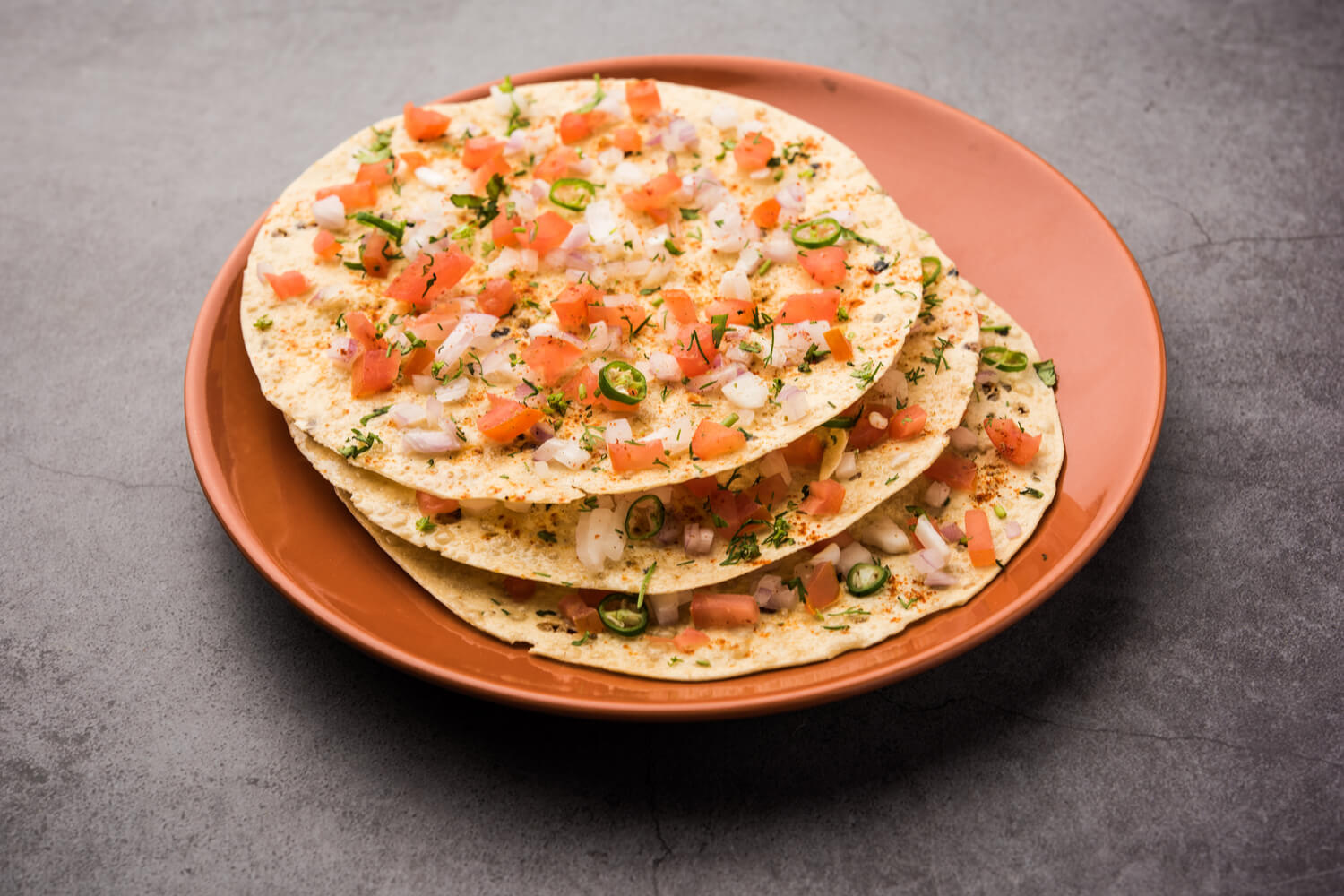 Prefer roasted papad (urad dal papad) instead of going for fried ones. Finely chopped tomato, cucumber, onion, radish, coriander leaves. Mix these ingredients well and spread them over roasted papad. Sprinkle some mango (amchur) powder, salt, and chaat masala, and serve. It is one of the best ways to eat salad if you do not like eating big chunks!
Nutritional Value: Full of vitamins and nutrition
6. Mix of Peanuts, Murmura (Puffed Rice), Bengal Gram
It is easy to make and very light to eat. Mix roasted peanut, roasted grams, roasted murmura, and salt together. Store it in an airtight container and grab a handful when you feel like munching on something.
Nutritional Value:
Proteins, carbohydrates, and minerals
7. Aloo Paneer Chaat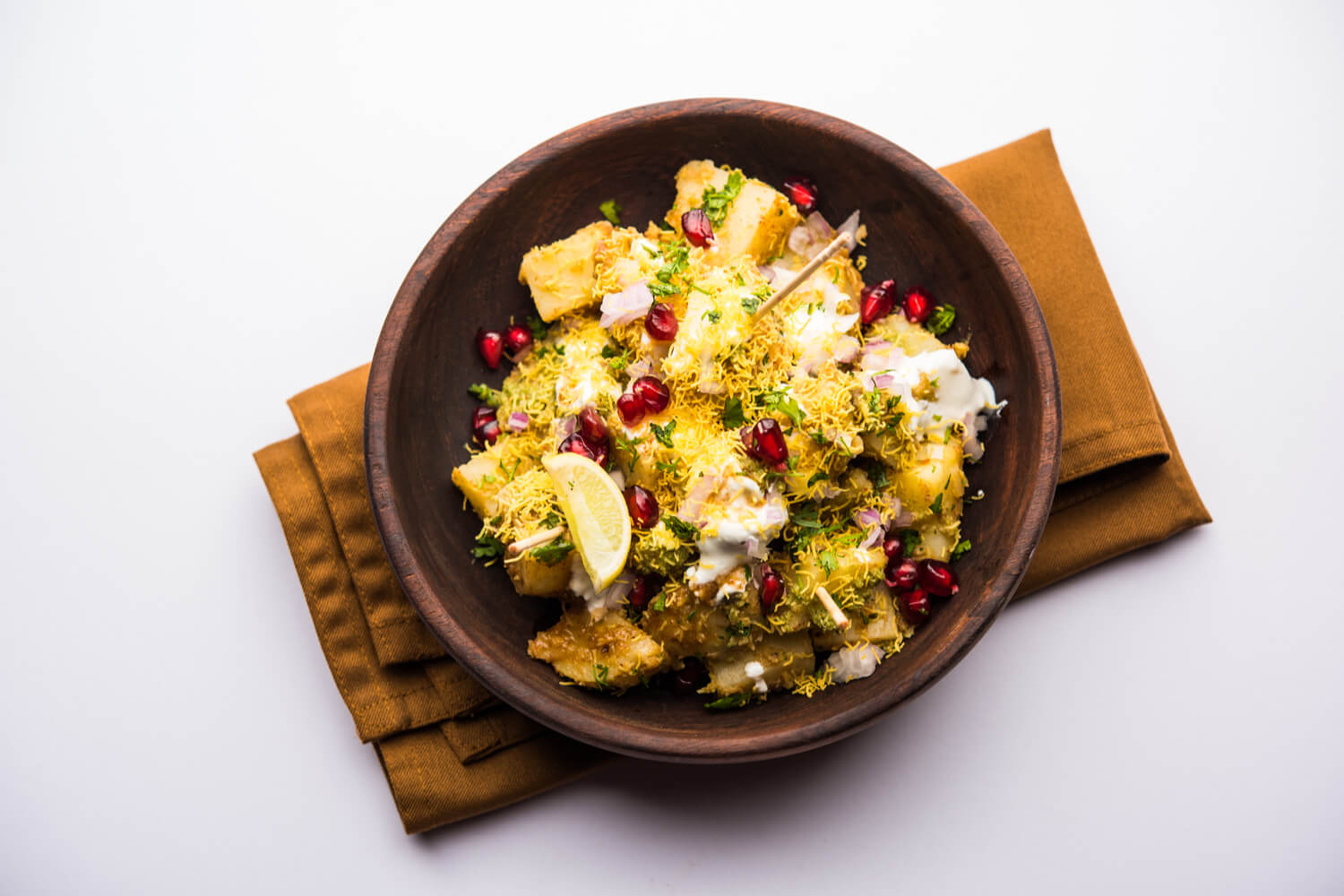 Cut boiled potatoes and paneer into small cubes. Saute them in a pan using very little oil. Set aside. Saute green peas and grated ginger in oil separately. Mix all these ingredients together and add green chilli, chaat masala, salt, and lemon juice to taste. Toss them well and garnish with chopped coriander.
Nutritional Value:
This recipe is rich in calcium.
8. Bajra Khakhras
To ease morning sickness, you can try these crunchy khakhras full of carbohydrates. It is very simple to prepare, just the way you make parathas! Make a firm dough by mixing bajra flour, whole wheat flour, and ginger-garlic paste, green chili, sesame seeds, turmeric powder, oil, and salt together. Roll it like chapatis or parathas. Cook them on a hot Tava, using little oil/ghee/butter till crisp.
Nutritional Value: Carbohydrates.
9. Sweet Potato Chips
Grate sweet potatoes into thin slices and coat them with a bit of cinnamon and sugar. Now bake them for 1 hour at 250 degrees. Do not forget to check the oven after the 15-minute interval. If cooked properly, these crispy chips can be very delicious and may be stored for later use.
Nutritional Value:
Fiber, potassium, and vitamins A, C, and B6
10. Sandwiches
You can try any sandwich at home with some variations like instead of making it with white bread use brown or multi-grain bread. Place thinly sliced cucumber, tomato, potato or radish, onion (anything you feel like eating) between two bread slices and enjoy a yummy sandwich! Add a slice of cheese or a chicken patty (cooked properly) and enjoy them toasted, grilled, or plain.
Nutritional Value:
Proteins, carbohydrates, and other minerals
Healthy Pregnancy Snacks for Work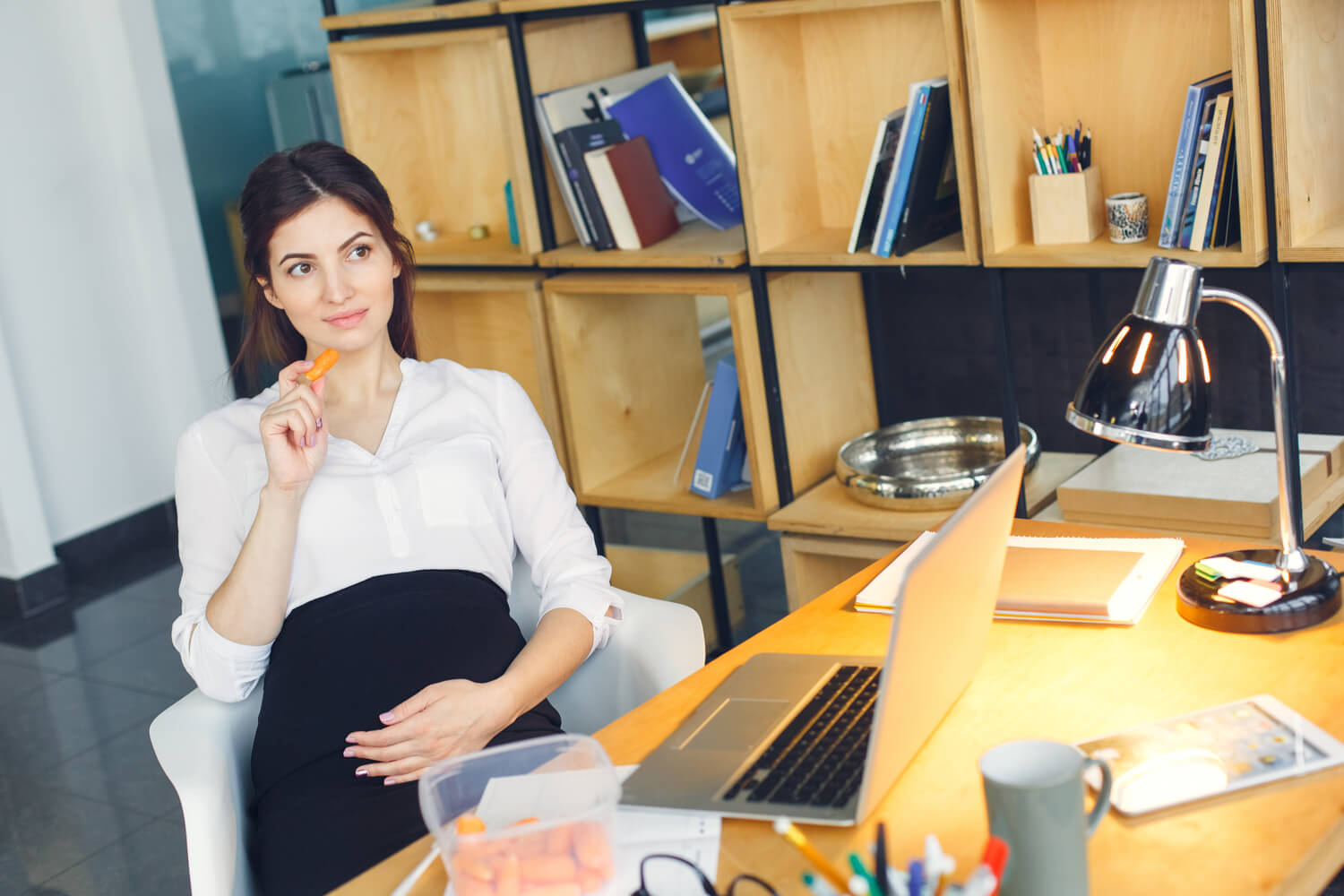 If you are working when pregnant, you will not have the time to hit the kitchen top repeatedly and cook yourself something to eat. Your best bet is food that can be easily stored, carried in boxes, and gets stored in your work desk drawer. The challenge is to balance your diet with essential carbohydrates, minerals, proteins, and vitamins.
Hard-boiled eggs, idlis and upmas, soups, salads, corn, nuts, and seeds all make for healthy work snacks during pregnancy. Chips and cheese, carrots with a dip, dried or fresh fruit are other easy and quick options.
These snacks will not need to be cooked and will keep your stomach full and happy for a couple of hours. It is important that you have a snack every few hours, to keep up the constant supply of energy for both you and the baby. Eating at regular intervals will also help you fight nausea, heartburn, and acidity.
Eating Right and Healthy During Pregnancy
It is very common to have cravings during pregnancy, but one must restrain from munching on unhealthy options. It is undoubtedly easier to reach for that bag of chips and soda, but such unhealthy food can cause problems for you as well as the baby.
Also, you should know what is safe to eat and what is not during this period. Essentially, the below snack items should be avoided:
Packaged noodles, pasta, and spaghetti
Soda
Frozen prepared meals/snacks/meat/fish
Packaged lunch or snack options
Conclusion
Eating right and healthy is not only recommended for expecting moms, but it is necessary for the baby's growth and development. Pregnant women are advised to eat at least six times a day, including 5 servings of fresh fruits and vegetables
Have a Healthy Pregnancy!