Black gram or urad dal is a highly nutritious lentil mainly produced and eaten in the Indian subcontinent. Black gram is known by various names throughout India, such as "matpe beans", "mungo beans", "wigna mungo", "mah chole ki dal", "black masoor dal", "minapa sunnundalu", and "urad dal".
This protein and fiber-rich lentil are so beneficial that it is used in making Ayurvedic medicines. The omega 3 and omega 6 fatty acid levels of this tasty dal are also very high. But is it safe to take black gram in pregnancy? If yes then how much should you take? What are the urad dal benefits in pregnancy? Let's know all about it.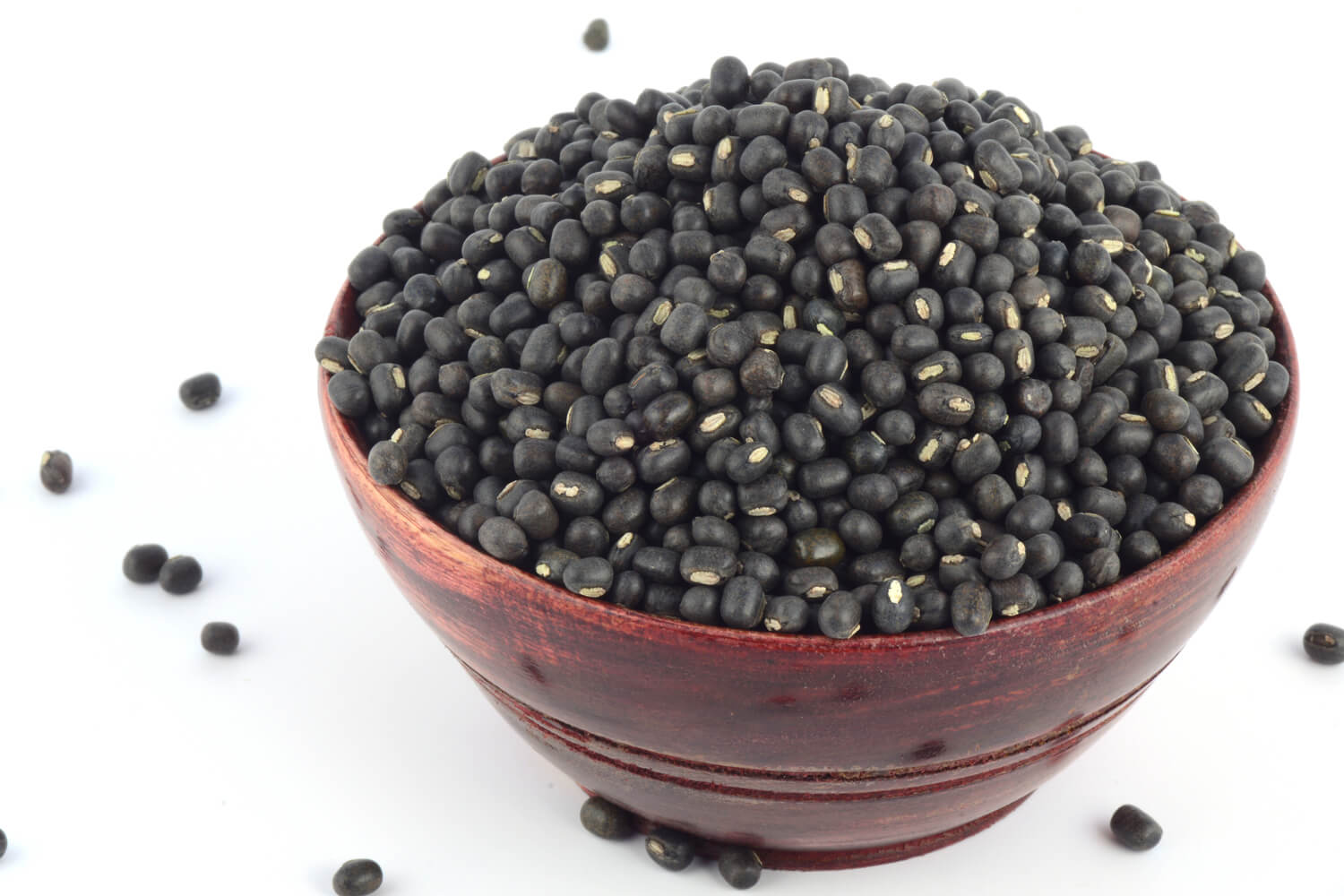 Is it Safe to Eat Urad Dal During Pregnancy?
Urad dal for pregnancy is completely safe and even beneficial. But of course, you will have to take it in moderation, and observe, if it suits your body or not. Black gram in pregnancy will make your bones strong, troubleshoot the problem of both constipation and diarrhea, and provide you great energy. It can regulate the glucose level of your blood, thus keep you and your baby away from diabetes. So, adding black urad nutrition to your pregnancy diet will ultimately give you and your child good health.

Important Nutrients Present in Black Gram:
According to the Indian Food Composition Tables (IFCT) 2017 by the Indian Council of Medical Research, in a 100 grams urad dal you will get:
25g protein
59g carbohydrate
1.6g fat
38mg sodium
983 mg potassium
It can provide you:
42% iron
66% magnesium
15% vitamin B6
0.13 % calcium
In a one-cup black gram, you will get 566 mg omega 3 and 43 mg omega 6 fatty acids. So this black gram nutrition fact proves that this lentil is apt for a pregnant woman as it contains every nutrient a woman requires during pregnancy.
Health Benefits of Urad Dal During Pregnancy:
Now that you get an idea of urad dal nutrition, let's discuss the manipa sunnundalu benefits during pregnancy.
Improves Digestion and Cures Constipation:
The fiber of urad dal keeps the good bacteria alive in your intestine and helps you to digest fast. Poor digestion and constipation are common problems of pregnancy. The fiber of black urad dal will ease the bowel movement of your intestine and the magnesium present in urad dal will further ease your constipation.
Effective in Fetal Brain Development:
The fatty acid of a black gram is essential for the brain development of the child. The protein is necessary for the production of the new cells to structure your baby. The nutrients present in it make urad dal milk beneficial for the newborn.
Makes the Bones Stronger:
Black gram will let your body absorb more calcium, provide you minerals to strengthen your bones, and make you able for childbearing.
Keeps your Cholesterol in Control:
Pregnant women are often at risk of high cholesterol levels but the fatty acid present in the urad dal can reduce it.
Anemia in pregnant women is also a very common problem. The iron-rich urad dal can work to help to prevent anemia and keeps you strong.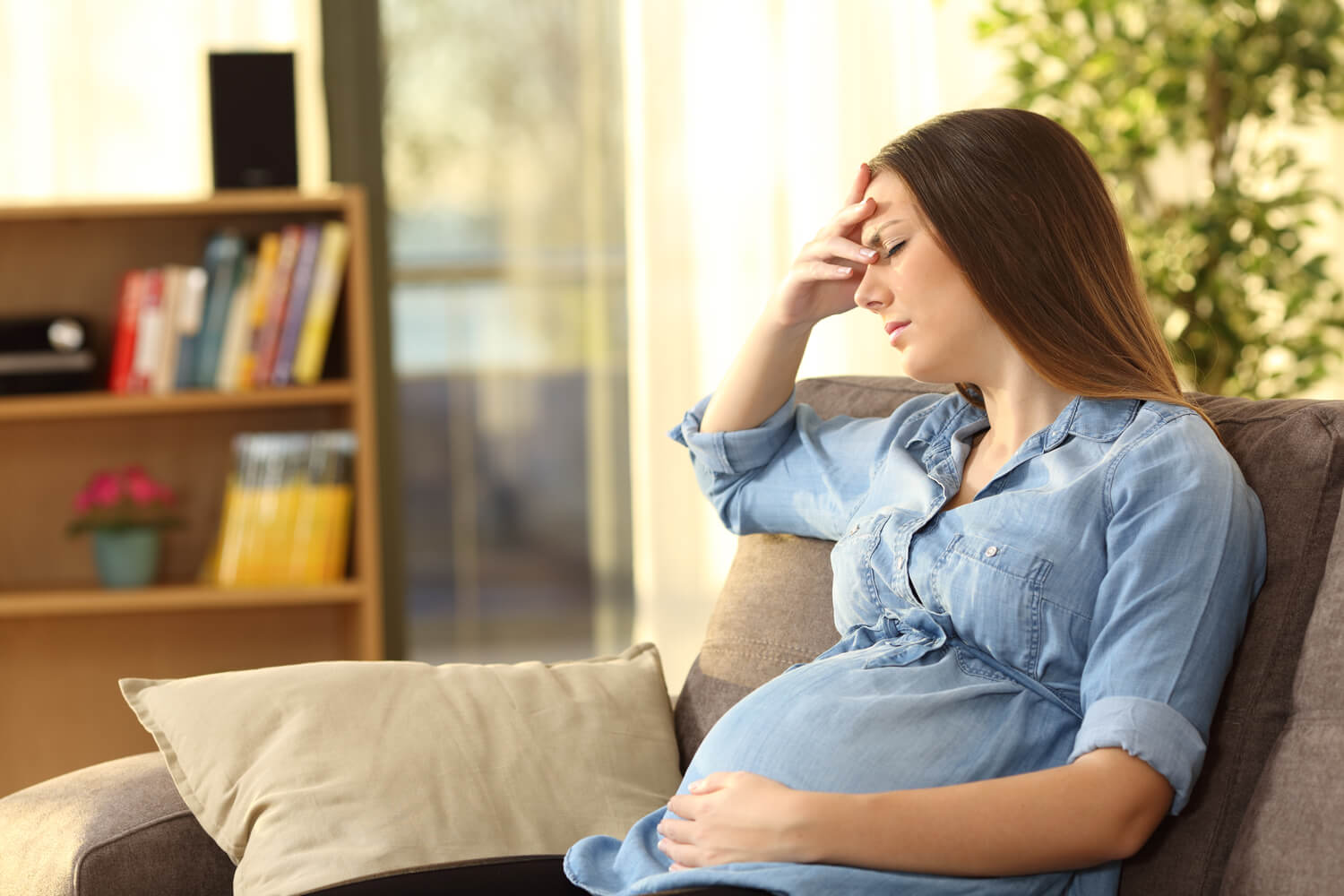 During the first trimester women often feel a lack of energy or fatigue. The nutrient-rich urad dal will provide instant energy.
Makes your Hair and Skin glow:
Due to the hormonal change during pregnancy often hair fall, acne, and other skin problems occur in women. The antioxidants present in the urad dal will secure your hair and skin cells from damage and decay.
Precautions while Consuming Black Gram During Pregnancy:
There are no black gram side effects for pregnancy if you wash the dal and cook it well before having it. Taking it unwashed or roughly cooked can be harmful as it can contain bacteria like salmonella, Listeria, and E. Coli. These bacteria are harmful to you especially during pregnancy, thus causing miscarriage, stillbirth, pre-term labor, and many other health issues to the newborn. But if you cook it to its boiling point then the bacteria will be destroyed and you can easily digest it too. If you have acidity issues then take urad dal in moderation and observe if you can digest it or not. Your body may not often digest so much urad dal protein.
The black gram nutrition value makes it ideal to take during pregnancy. But for precaution, it is better that you consult with your doctor and then include it in your diet. Black gram uses vary in various dishes in India. You can just boil and mash it and have it with rice or raw with some added salt. You can tamper dishes as tadka with it. Also, you can add vegetables and spices to it and have it like a soup. So add this tasty and healthy treat to your pregnancy diet but after consulting your doctor.
FAQ's
1. Can Black Gram Cause Bloating During pregnancy?
Pregnant women suffer from bloating as pregnancy progresses. Black gram aids indigestion. However, excess consumption can cause bloating.
2. Does Black Gram Cause Gas?
Yes, it can. when you consume excess black grams it does not digest easily. This results in flatulence.
3. Is Black Gram Healthy for Fetus?
Yes, it is very healthy. It can help make the baby's bones stronger. It also aids in the brain development of the baby.
4. How can Black Dal Help During Pregnancy?
It can help combat gestational diabetes. It is rich in fiber and aids in the better digestion of food. It can make both your and your baby's bones, stronger.