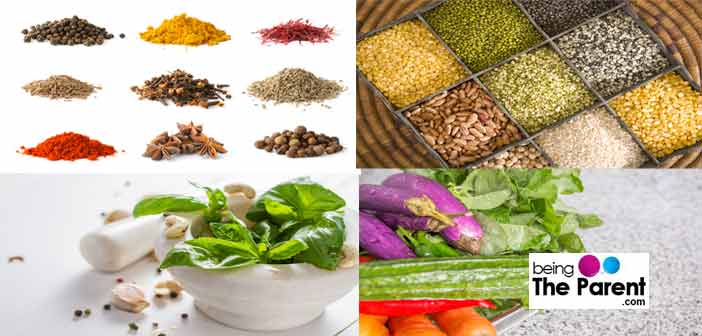 As it happens, and we all know and agree, the grandmother always knows the best! You should consult the best dietitians and doctors, but always have an open ear for traditions. Nothing can beat practical knowledge passed on in generations because even all scientific observations are based on practical results!
The below list of foods and food groups are known since ages for boosting lactation in breastfeeding moms. Read on!!
Top 10 Foods That Grandmother Recommend to Boost Breast-Milk
1. Fruit Juices and Water
The reasoning for this one should be obvious! Just make sure that your drink is pure. Filter the water or boil-cool it before drinking. Soak the fruits (or vegetables) you buy from the market for about ten, twenty minutes in a vinegar bath. Drain the water because it has extracted the pesticide chemicals from your food.
2. All the Pulses
An Indian thali, from any corner of the country, will inevitably include dal or pulses. This common staple food in the sub-continental diet is also lactogenic. The red masoor dal is the best option.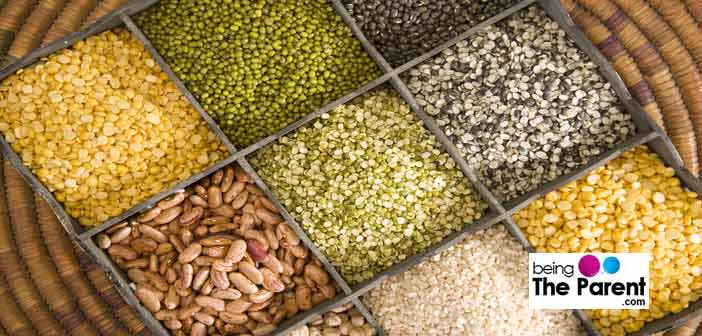 3. In Packaged, Choose Probiotics
Avoid packaged juices please because these products actually contain very little of 'fruits'. It is common sense! Can you keep a prepared fruit juice just as it is for one year in the shelf? Chemicals must be added for shelf-life. Obviously, alcohol, soft drinks, and energy drinks are not good in this time! A probiotics solution (easily available nowadays) can be a good option as it freshens up your systems.
4. Drink Milk
In India, people can still buy fresh milk extracted from cows, buffaloes, and goats. Whenever possible, avoid packaged milk because the manufacturing process largely destroys the natural nutrition of the milk.
All those tetra-pack and all that are nothing but clever advertising campaigns. Quite naturally, marketers will not be telling you the disadvantages in adverts! If natural milk is totally unavoidable, rely on raw and untreated packaged milk products.
5. Garlic and Basil
Understandably, garlic brings in bad breath. However, you can always soften its impact by adding a little garlic paste to the curries, instead of eating it raw. A little is enough! Basil or tulsi leaves also have beneficial roles in lactation.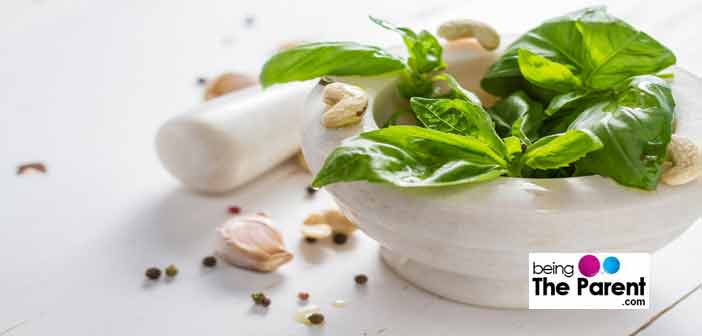 6. Good Fat
Be careful about your fat and oils diet. Avoid trans-fat and foods with good cholesterol or HDL. Low Density Lipoprotein or LDL is known as the bad cholesterol. Research the food you are eating. Choose rice bran oil, or olive oil for cooking. Nuts like almond and cashew are also good fat resources.
7. The Amazing Greens
As usual, the greens are again to health rescue. Many vegetables are lactogenic besides supplying your body with amazing pure nutrition. Gourds (lauki), beans, and spinach, are recommended traditionally to boost the supply of milk. All these vegetables can also be juiced for consumption. In fact, gourd juice is also a remedy for balancing the blood sugar level in case there is such an issue after pregnancy.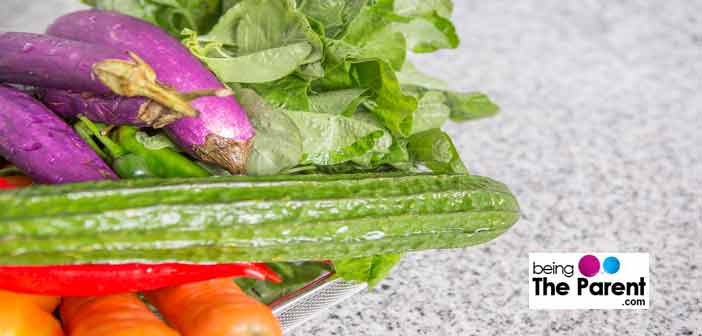 8. The Power Packed Reds
Common red vegetables like the shakarkhand or sweet potato, the carrot, and the beet are also very good. The red-veggies supply a healthy dose of beta-carotene, which boosts the immune system for the mother and the baby. Many of these veggies are also rich iron and calcium sources, fortifying the quality of your milk. Carrot can also be eaten as everyone's favorite dessert gajar ka halwa.
9. The Indian Spices
India is a spicy country, quite literally. Most of the common spices such as til or black sesame seeds, suwa or Dill seeds, ajwain or Carom seeds, and jeera or Cumin seeds have been proven to boost the secretion of milk. Methi or Fenugreek seeds and saunf or Fennel seeds are also very nice. Methi can be eaten with parathas or as a side dish. It has been seen that a mother who is unable to lactate usually begins to secrete after following a week of methi-rich diet. Read here to know it is is ok to eat spicy food during breastfeeding.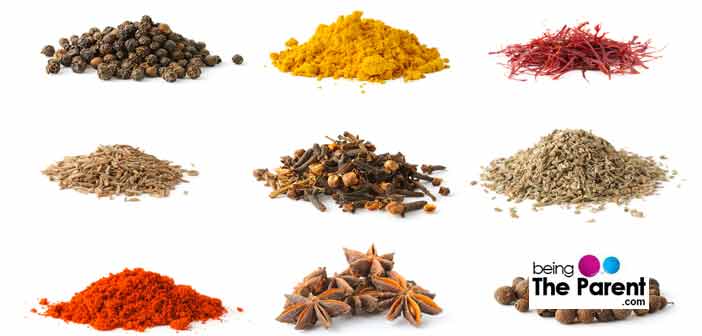 10. Oats
Packaged oats products are easily available in India nowadays. It is a calming food and also loaded with energy at the same time. The fiber in oats also helps with digestion and relieving constipation. They are also recommended by dietitians to prevent the occurrence of post-pregnancy diabetes. You can also try oat cookies if the meal does not seem appetizing. It is always important that you like the food that you are eating. Your mental consent helps with optimal absorption of the nutrients.
FAQ's
1. Does Garlic Help With Lactation?
Yes, it can boost your milk supply. It has been recommended for generations. Add garlic to all your vegetables and curries.
2. Can Oats Increase my Breast Milk Supply?
Yes, they can. They are low in calories and high in energy. it can improve the mother's health too.
3. Can I Have Lactation Cookies to Improve Milk Supply?
Yes, you can. There are many home bakers who specialize in this. You get them in stores too.
4. How Does Water Help Increase my Milk Supply?
Breastfeeding can dehydrate you easily. You need to be well hydrated to produce enough milk. Dehydration can be dangerous too.
Read Also: Benefits Of Chia Seeds During Breastfeeding