We know how everyone harps about pregnancy being a beautiful and best phase in a woman's life. If you are pregnant, you know that is not entirely true. Nausea, heart burns, sleeplessness, swollen legs, back pain, general discomfort in having a huge belly – these are just few of the factors that make the "beautiful phase" not so beautiful. But since everyone seems to be pampering you during this time, why not take advantage of it and watched these 25 beautiful movies that will prepare your for pregnancy and motherhood, while also giving you some much needed me-time. Because none of them are preachy and educative. They are fun and relaxing to watch, thereby taking your mind off the immediate troubles you have. So without further ado, here is our list, in no particular order.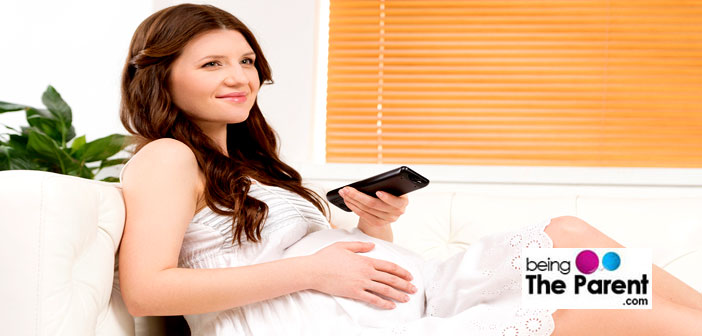 25 Movies You Must Watch During Pregnancy
What to expect when you are expecting: This one seems to be the most obvious pick. It follows the lives of six expecting women (including JLo and Cameron Diaz), and among the six of them covers almost all the pregnancy problems that are possibly out there. The movie is fun and entertaining, as we are sure you would be able to relate to it
The backup plan: Here is another JLo starrer for you. Since her plan A of meeting "Mr.Right" does not materialize, she falls back on her "back up plan" of being a single mother. She gets pregnant, and then, immediately after getting pregnant, she ends up meeting her Mr. Right!
Junior: This is quite a different one. How many times have you thought in your mind or said out aloud to your spouse that "you would not understand. If only you could be pregnant"? This movie deals with exactly that – how a man (and quite an alpha male one at that, played by Arnold Schwarzenegger in a bold career move) gets pregnant and gives birth to a child
She is having a baby: This one is an oldie from 1988. But you have Kevin Bacon playing the lead so you should not complain. It follows the life of a happy couple who is a bit unprepared for the reality of parenthood
Father of the bride Part 2: If the part 1 of the franchise saw Steve Martin adjusting to his beloved daughter getting married, this one is about how he cops up with being his daughter being pregnant. And the fun does not end there, in a lovely twist, his wife also gets pregnant at the same time
Baby mama: This one makes a fun cut at surrogacy – the incidents that unfolds when a single successful career woman Tina Fey (remember Date Night?) hires a free spirited Amy Poehler to be her baby's surrogate mother
Juno: This one deals with many problems of a very important but less talked about issue in the society – Teenage pregnancy
Knocked up: Here is one more on unwanted and unplanned pregnancy. The very beautiful Katherine Heigl gets knocked up during a one-night stand. It touches all insecure elements of pregnancy in a very witty way
Kya Kehna: While we are on the topic of unwanted and unplanned pregnancies, how can we forget the closer-to-home movie Kya Kehna, which saw one of the best Preity Zinta performances. The movie dealt with society's prejudice against premarital pregnancies
Salaam Namasthe: Another one from the same lead pair of Kya Kehna – Preity Zinta and Saif Ali Khan, the movie deals with living in relationships which again ends up in an unplanned pregnancy. The movie is a lot of fun and is sure to make you giggle
Zakhm: This is a touching tale on motherhood, directed by Mahesh Bhatt loosely based on his own life and relationship with his mother
Mamta: Another older, but nevertheless touching tale. If Zakhm showcased the bond between a mother and son, Mamta is all about the relationship between a mother and daughter
Taare Zameen Par: We are sure you would have watched this one before. But when you watch it during pregnancy, when you are expecting a child of your own, you become much more perceptive about this ideas that the move upholds. The story revolves around a boy who is a trouble maker to his family, but whose life is changed by a new teacher
Kabhi Khushi Kabhi Gham: Who doesn't want to have the kind of bond that Jaya Bachchan and Shah Rukh shares in the movie? Grab some popcorn and rewatch this flick for some well-needed emotional time
Karan Arjun: Another one for some emotional drama, this time from another life! This movie is all about a mother's faith that her sons will indeed return!
Paa: In this movie, Balki portrays the bond between a single mother and her son with Progeria. A very very beautiful film that shows how a mother loves her child unconditionally
Away we go: The expecting parents go on a cross-country road trip to identify a place suitable for raising their about-to-be-born baby. Only to realize in the end that home is indeed where the heart is
Maybe Baby: You will love this one if you became pregnant after trying for a while and taking treatments
Nine Months: This one follows the life of a happy urban couple – Hugh Grant and Julianne Moore as they realize they are pregnant. The lady, as always, is patient and the man, as always, is awkward and struggling
Finding Nemo: Let's watch one animated flick too, shall we? This one, as you might know, shows the bonding between a son and dad
Baby's Day Out: This one will take care of your cuteness dosage for the day. Revisit the sweet and cute baby as he gives his kidnappers a run for the money
Waitress: A smart waitress and her good-for-nothing husband are expecting a baby. She is not exactly happy about the pregnancy, until she meets a good looking doctor
Raising Arizona: One couple is childless. Another couple has quintuplets. Is it too wrong for the childless couple to steal one child from the other?
Labor Pains: This is not about real pregnancy. Lindsay Lohan fakes a pregnancy to save herself from getting fired
Mother India: We wanted to leave one of our all-time favorite to the last. The movie is about how a poverty-stricken Nargis raises her sons against all odds
So, what are you waiting for? Grab some pop corns and start watching these flicks.