Pregnancy is a beautiful phase in every woman's life. During this phase, she undergoes a lot of physical and psychological changes. The joy of being pregnant is boundless. It is a period where the pregnant woman is very cautious of what she intakes. What was once considered good and healthy may not hold the same now. A pregnant woman is very careful of what she is eating because her priority lies in the well-being of the child growing in her womb. One such nutritious food is acai berry. With its several health benefits, it is considered as a super fruit. But is it safe for pregnant women? Continue reading to know more.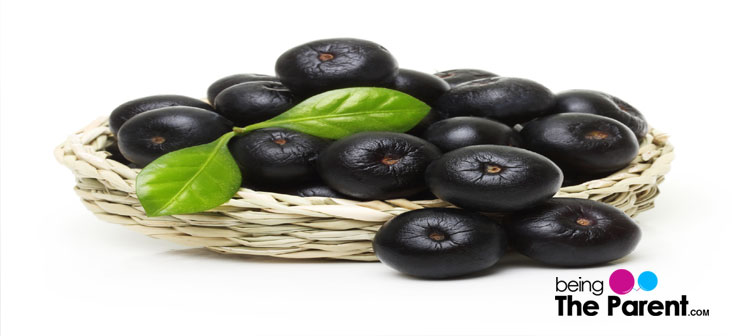 General Health Benefits Of Acai Berry
Is It Safe To Consume Acai Berry During Pregnancy?
Side Effects Of Consuming Acai Berry During Pregnancy
Ways To Consume Acai Berry In Your Pregnancy Diet
General Health Benefits Of Acai Berry
Acai Berry is a fruit grown on acai palm trees. It is an inch-long reddish-purple fruit. It has been heralded for centuries as a healing, immune stimulating, and energy boosting fruit. Some of its prominent health benefits include:
Promotes heart health: Since it is rich in the antioxidant anthocyanin, it helps in maintaining cholesterol levels. It also helps to regulate blood circulation, improving the overall blood composition and relaxing the blood vessels
Helps in weight loss : Acai berry helps maintain healthy weight
Nourishes the skin: Though there are various skin products available in the markets, acai berry oil is found to be a natural alternative to all these products. When consumed as a fruit, the body gets a lot of nutrition that gives the skin a healthy glow
Helps in digestion: The berry is found to keep the digestive system clean and functional and thereby aid in proper digestion of the food consumed
Reduces lung irritation: Lung complications like swelling and other respiratory distresses can cause many complications. Acai berry can reduce all types of irritation that occurs in the lungs
Improves the cells in the body: The antioxidant anthocyanin that is found in the acai berry helps to fight against invasion of free radicals by keeping the body cells strong and healthy
Anti-aging effect: Acai berry can keep you young and energetic, and helps in slowing down the ageing process
Helps in maintaining a healthy libido: Regular intake of acai berry helps increase blood circulation, flushes out poisonous toxins from the body and improves stamina. This, in turn, boosts sexual desire and contributes to an improved sex life
Improves mental strength: Consumption of acai berry improves cognition and promotes healthy brain ageing
Is It Safe To Consume Acai Berry During Pregnancy?
Acai berry is very safe to consume during pregnancy. Here are some of the benefits that can be derived when acai berry is included in your pregnancy diet:
Delicious taste: Acai has a berry and chocolate flavor that makes it very unique and delicious to devour during pregnancy
Rich in amino acids and proteins: The doctor advises 70 gms of protein per day during the second and third trimester of pregnancy when the baby is growing and the mother's internal organs are enlarging to accommodate the needs of the growing baby. In a 100 gms serving, 7.5% of the acai berry's pulp has amino acids
Improves the egg quality: Since it contains a large measure of antioxidants than blueberries, cranberries, raspberries, blackberries, strawberries or blueberries it helps in improving the egg quality of a woman who have a low ovarian reserve. It boosts fertility and helps in conceiving naturally
Rich in antioxidants: The natural anti-oxidants present in acai berry helps in eliminating harmful toxins from the body. It reduces the risk of heart disease and cancer
Abundance of vitamins: Acai berry has abundance of vitamins like vitamin A, B1, B2, B3, C, and vitamin E. The amount of vitamin A present in it is 1000 IU for every 100gms of acai. It helps to boost the immune system thereby keeping the unborn baby safe from any kind of infections
In addition to it is a rich source of potassium, calcium, magnesium, copper and zinc
Energy booster: Acai berry is a good pick me up fruit as it leads to the increase of the overall energy levels of the pregnant woman and reduces fatigue, lethargy and exhaustion that are common during pregnancy. So next time you are feeling a little low on energy, grab a handful of these berries

Side Effects Of Consuming Acai Berry During Pregnancy
Though acai berry can be consumed safely during pregnancy, but there are certain side effects that have to be taken into consideration.
Allergic reactions: Just like many other food products, many people can also be allergic to acai berry. If there are the following signs seen when acai berry is consumed then it is advisable to totally avoid it:

An unexpected rash
Hives
Itching
Swelling of the mouth, lips, tongue, or throat
Wheezing or breathlessness or real difficulty in breathing

Miscarriage: If acai berry is consumed in a large quantities, it can lead to abnormal activities of the reproductive organs and stimulate uterine contractions and can lead to miscarriage
Gastrointestinal problems: Acai berry can also lead to diarrhea caused by irritation of the intestinal tract when it is consumed in large quantities. Various other symptoms like muscular cramps, abdominal pain, improper bowel movements, and dehydration can also be caused due to excess consumption of this fruit
High calories: As berries are high in sugar and calories, acai berry can also increase the blood sugar levels in some pregnant women
Headaches: Some pregnant women who are allergic to acai berry can also develop headaches if they consume acai berry supplements and its juice
Ways To Consume Acai Berry In Your Pregnancy Diet
Whip up a delicious smoothie with acai berry pulp mixed with other fruits like banana and orange juice
If you find the concentrated flavor of acai berry juice too over powering, then you can dilute it with other fruit juices like orange, pomegranate, blackberry etc
Make a acai berry shake by mixing the juice with some almond milk or soy milk
Enhance the taste of your coffee by adding some acai berry concentrate in it
From all these discussions we can conclude that acai berry is safe during pregnancy but it is always better to take the advice of your doctor in case any allergy or discomfort occurs after its consumption.
Did you consume acai berry during pregnancy? In what ways did you include it in your pregnancy diet? Do share your experiences in the comments section below.