You are in the most beautiful phase of life called pregnancy. Congratulations! There is no doubt that these nine months will be the most cautious yet pampering months you have ever experienced. There will be people telling you what to do, what not to do. Family members will be extra careful, protective or even paranoid about you and your baby's safety. From millions of tips and hacks, you would have heard it all. However, we have quick 5 tips for you to follow this monsoon season for a healthy diet that will allow you to stay out of any unknown dangers and risks the season might bring with itself. Monsoon is a tricky season and that's why special care is needed to ensure a joyful journey through this period. So, follow on!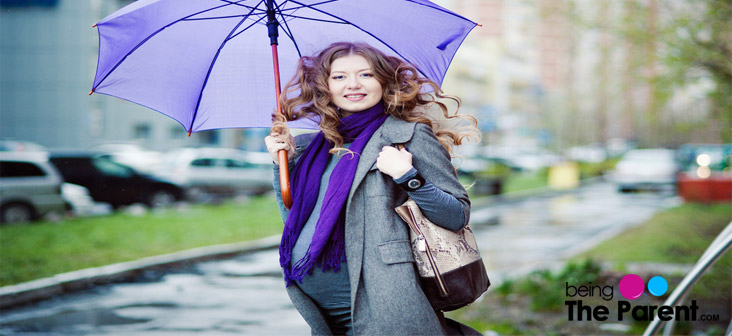 5 Diet Tips For Pregnant Women To Follow This Monsoon Season
Avoid eating raw vegetables: Cut vegetables tend to absorb the moisture from the air which can lead to bacterial growth. This can be risky during pregnancy as it poses a threat to the health of the fetus. Instead, opt for boiled or cooked vegetables and that too which have not been lying out in the open for a long time. Certain raw vegetables have enzymes that lead to difficult digestion. Leafy vegetables and raw salads can also get contaminated easily in the humid weather. These can lead to digestive malfunction which can be difficult to deal with especially during pregnancy. The key is to refrain from any such thing. You can eat anything as long as it is freshly cut and properly cooked. Having soups is another way of getting ample nutrients without any health risks. However, always prepare food at home in clean environment and avoid outside food
Stay away from raw fruits: Yes we know you love your fruits but eating raw, cut fruits can also cause problems. Especially those fruits which have high water content can get easily contaminated just like raw vegetables because the moisture in them can very easily develop bacterial growth if left in the open for too long. The trick here is to quickly cut and consume. In case you like juices, you can make fresh fruit juice and consume immediately to avoid any enzyme or bacteria from growing. Fruits you can have in monsoon are Orange, Kiwi, Sweet Lime, Grapefruit etc. This is because these fruits are high in vitamin and nutrients necessary for healthy fetus growth and contain loads of vitamin C that helps in increasing immunity, which is a must during pregnancy!
Increase water intake: This is an absolute necessity during pregnancy and especially during the rainy season since there is so much humidity and toxin flush out during monsoon to deal with. Since water contamination is easy during monsoon. It is best to avoid any such possibility of infections due to water. Hence, it is recommended that pregnant women take boiled water that has been cooled down
If you can't store water in closed containers then you should drink water from cups or sipper with long handles to avoid contamination. If you are outdoors and do not have access to clean water, you should opt for packed juices or coconut water but certainly avoid juice from roadside vendors due to cleanliness issues. Drink plenty of water every time you feel thirsty to avoid moisture or water loss. You must understand that proper water levels in the body will ensure proper bodily functions during pregnancy

Be careful with non-vegetarian food: You should be extra careful with non-vegetarian and sea foods during monsoon. This is because unlike fruits and vegetables, non-vegetarian foods can be instant breeding spots for micro-organisms and need proper freezing and storage to avoid infestation. Imagine eating a dead creature with other mini creatures already feasting on it! Ok, let's not dramatize it. Just stay cautious while consuming such foods and avoid prawns and raw fish. Make sure they are cooked well and prefer barbecued foods as roasting kills most bacteria pretty well
In fact, you can try and eat a balanced diet during the monsoon to get enough protein for your requirements during pregnancy without risking your health
Skip eating street food: Even though it is not life-threatening, outside or shall we say roadside food can pose a risk to your health during pregnancy as, during this time, your body is very sensitive and highly prone to infections because of decline in system immunity. These monsoon months bring a host of health problems like food poisoning, indigestion etc. so when you are pregnant you want to stay away from street food as however tempting these foods may be but they are not worth the risk
Dry Oils During Monsoon
Yes, monsoon weather can leave your skin dry at times or oily at other times and you will need oiling. To help with that, there are dry oils that are not only effective and easy to absorb, but they also help to lock in the skin moisture which is extremely necessary during pregnancy as it can often leave the mother with dry skin lacking moisture. One such oil is coconut oil. Considered one of the best and most beneficial natural oil available, coconut oil is a great remedy for dry skin. It even has medicinal properties. It can help in healing, removing or avoiding skin scars and stretch marks. This is why many women stick to coconut oil during pregnancy for their baby bump to avoid stretch marks and it really works!
With a growing baby comes expanding skin that needs nourishment, moisturizing and this can only be done by using oils and creams. Other options for moisturizing the skin are squalane (sebum) oil, Argan Oil, Linseed oil, Poppyseed oil, Sunflower oil. These are extremely beneficial during monsoon as they dry out naturally and quickly whereas other oils can be difficult to absorb and take time to soak in the skin. These are even good for consumption in some cases. But do check with your doctor before using anything new.
We hope these tips will make sure you are on track to a healthy pregnancy these during monsoon months and continue to enjoy your beautiful phase with all its glory!