The sibling relationship is the most significant and enduring one. It is one of the most memorable in one's life as it has an important role in shaping up one's personality. Even though parents are considered accountable for molding or shaping up a kid's personality but they are much more predisposed to their brothers or sisters attitude and mannerisms. The sibling attachments can be full or warmth or love and simultaneously could have fondness or some degree of irritation as well. It is often seen that some siblings become the best of friends but rarely enemies. However, whatever be the case, what is missing in today's time, is the sibling bonding as all young children want to be tuned to their own lives, gadgets, likes and dislikes. So let's do a brief study to see how we should be encouraging sibling coalition and make a positive impact on young children. Though we cannot ascertain the future, if we instill some ground family rules in the kids it will definitely help in nurturing a happy and resilient bond.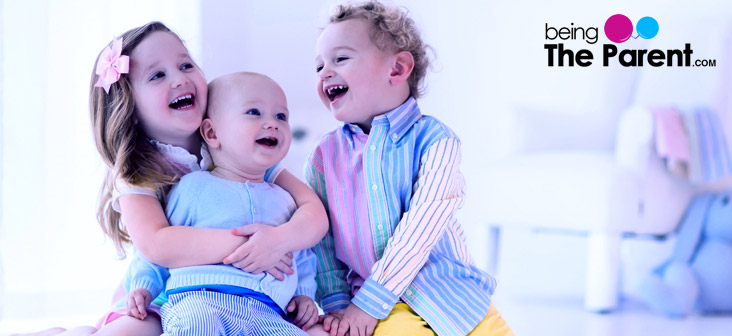 Tips To Encourage Sibling Bonding In Young Children
Few tips that can help in fostering the sibling bond are enumerated as below:
The chart below shows all the steps we should take in order to build the bond between the siblings.
Thus, we can say that sibling bonding is very crucial for the development of young children. It is extremely important to strengthen the roots of sibling bonding in the early stages to relish its fruit later. The initial stages are the delicate phases which if not handled with proper care and caution can lead to sibling rivalry and hatred in the later days of life. Let togetherness inculcate from the start and be an enduring and consistent for years to come.