We all know how unplanned, unstructured and undefined food intake on a sustained basis throws our digestive track off gear. Drawing a parallel with this, an unstructured routine completely throws off our life, in broad terms. Extrapolate this to the entire family, and imagine the damage poor family routines do to everyone! Read here to know how important family routines are in your life.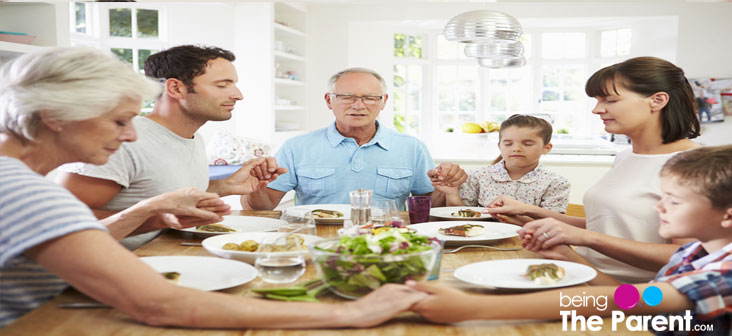 How Do Family Routines Simplify Your Life?
An unplanned morning can lead to unwarranted delays, bad moods, poor concentration and a general feeling of uneasiness and indolence. It could lead to skipping the most important meal of the day – the breakfast – resulting in an upset stomach followed by malaise. An unplanned morning can upset your sleep cycle, fitness cycle, food cycle and entertainment (read relaxation) cycle. Having a disciplined family routine can change all this for the better and simplify your life! The key is to keep at it!
Develops basic work skills: Routines play a crucial role in teaching children healthy habits and manners. Basics such as brushing teeth, exercising, caring for the body and hair, washing hands after using the toilet, wearing clean clothes and organizing them well are instrumental in developing basic work skills
Lowers stress levels: Whether it is setting a routine around bath time, bed time, mealtime, household chores and work such as washing, cleaning and doing the laundry, setting time aside for extended family get togethers or a family vacation, a routine makes you take control of the situation and makes you feel organized. This in turn lowers your stress levels and offers you a lot of mental peace at the end of the day
Time management skills: Setting a time for every daily, monthly or annual chore makes you excel in time management. It also helps you manage your time efficiently and respect everybody else's time as well
Encourages discussions: resolves conflicts: Once a family routine is set, it permits very little space for bickering, argument and debate. It enables everyone involved to make decisions faster and resolve unwarranted disputes. Minor tweaks in the schedule can be accommodated and are much-better appreciated if they occur once a while
Teaches self-reliance and embeds discipline: As routines become a part of your child's life, they become more independent and disciplined. As they grow, routines offer them a sense of responsibility and awareness
Offers emotional security and acceptance: As children hit puberty, family routines offer them considerable relief from the emotional and physical turmoil they face. Much to your surprise, an adolescent feels better accepted, respected and secure when they are engaged in a certain family routine
Builds cohesion in a family: Routines are an excellent source for building healthy family relationships, and strengthening your bond with the children. Reading together or playing soccer on weekends, or playing a musical instrument together as the family spends time with each other after dinner, can be great times for getting to know each other better and enjoying each other's company as a family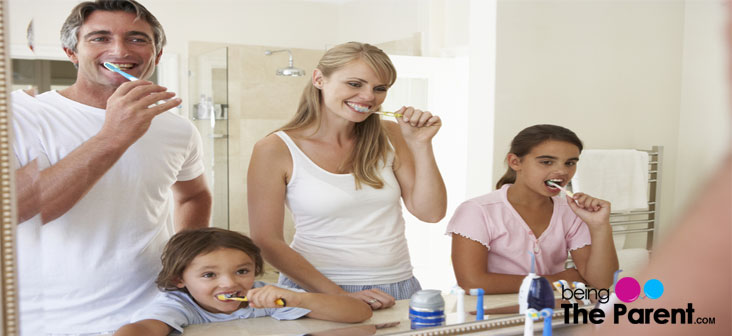 How Can You Make Your Routines Work?
Merely stating these things does not help. As the adage goes practice makes a man perfect. Implementing a family routine is a task. How can one make their routines work?
Take small steps: You can start by adding small responsibilities to every member's daily schedule. It is important to take it slow and take one step at a time
Reflect on the existing routine: While building and implementing a family routine, reflect on the existing one. Evaluate what needs to change and decide how you would like it to change, to affect behavioral outcomes
Be realistic: While you may want more family time together, work and study schedules might not permit you to set routines to that effect. Keeping your goals realistic and specific will help at such times
Create a structure: You may structure your routine as morning, after-school, evening, dinner time and bed time. You can also create a structure as per the age group of your family members such as toddlers and preschoolers, school-going children, teenagers, parents and grandparents. A structure can bring in perspective and make your routine manageable
Prioritize: You could build weekly, monthly and annual routines that are aligned with your family goals. It is important to prioritize your tasks and chores, and mention the value-creating chores at the top of the list
Be flexible: Try as much as you wish but rigid routines will build resistance among family members, and will eventually fail. Remember to be flexible and mold your routines as per your needs
Be persistent: While it may tempt you to give in to your family's resistance to routines or sheer laziness to continue with it, it is important to keep at it. Being persistent helps in maintaining the significance of your resolve
Seek support: Include and involve your spouse in your plans. Having both the parents build a family routine together positively impacts children, and makes it easier to engage them in routine chores
A healthy, flexible and happy family routine pays rich dividends, simplifies our lives, and binds family members together! After all, that is what each of us strives for!
Do you have a fixed routine in your family? How does it benefit each one of one? Do share your experiences in the comments section below.