As your baby's first birthday nears, you are flooded with a lot of memories from the very day he was born! You are reminiscing the first time he grasped your finger and didn't let go for a good two minutes. Like wise, every thing from his first babble, his first smile,the first time he flipped over on his tummy will be in your eyes. You still remember the first time he sat upright without support, his struggles to stand up on his feet and take a few independent steps, all of this and a lot more. Find out 10 Unique First Birthday Gift Ideas For Boys.
Well, now that your little man is turning one – a big milestone in his life and yours as a parent – you are making arrangements for the celebration, the birthday cake, the theme, the guests, the menu and the most significant element – the birthday gift. To make your task easier, we have put together an amazing list of special first birthday gifts for boys to choose from.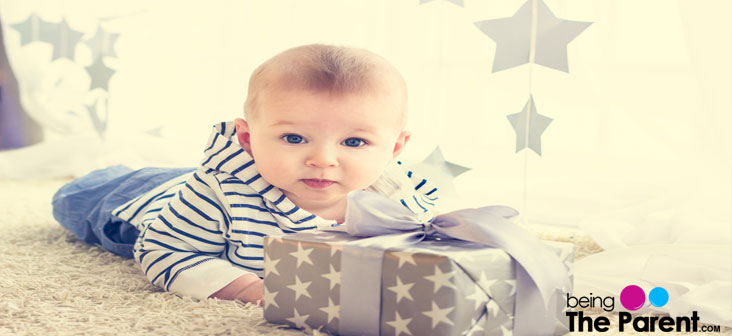 ---
10 Unique First Birthday Gift Ideas For Boys
---
10 Unique First Birthday Gift Ideas For Boys
Light up the face of the little tyke in your life with these unique and wonderful first birthday gift ideas to commemorate this momentous occasion in your life. So go ahead and take a look:

Photo collage or photo frame
A beautiful photo collage for your little one is a fantastic first birthday gift idea – especially if the photos belong to a month each of his being thus far. Also, a clockwise arrangement of these twelve photos around a central big and the best image of your son, framed and presented to him, will serve as a memory bank of all the tender love you have showered on him, for the rest of his life!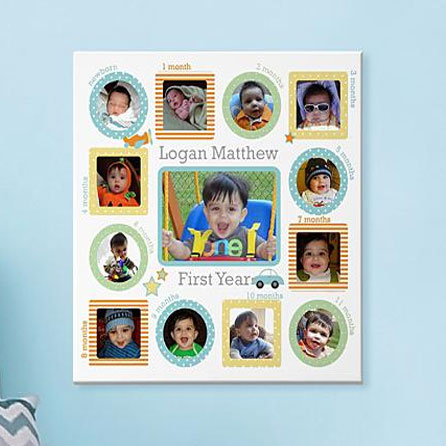 Racer car piggy bank
Tweak the classic piggy bank a little per the tastes of your little one. Add the body of a piggy on wheels and make it a freewheeling piggy bank. What a wonderful way to instill values for saving for the future and financial discipline, from as early as the baby's first birthday!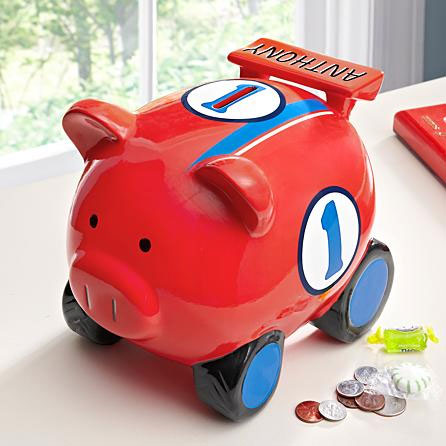 Miniature musical instrument
Little boys take a fancy to drums and cymbals, rather quickly. Present him a flash beat drum with drum sticks or other musical instruments such as a small keyboard, a mouth organ or a xylophone. As an added benefit, musical instruments aid in the development of your baby's hand-eye co-ordination!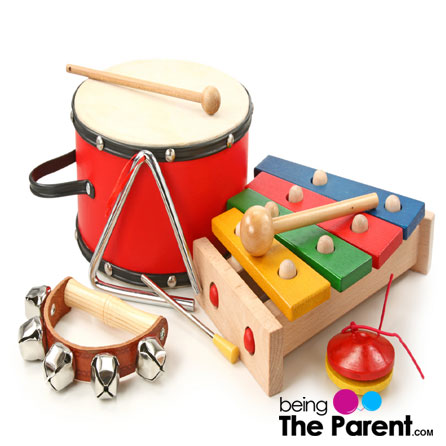 Giddy up, ride-on play horse
This gift may be a little space-consuming, but little boys will easily take a fancy to it, almost immediately. Prop your baby on the giddy up, ride-on play horse and see him ride the toy horse throughout your house like a little cowboy!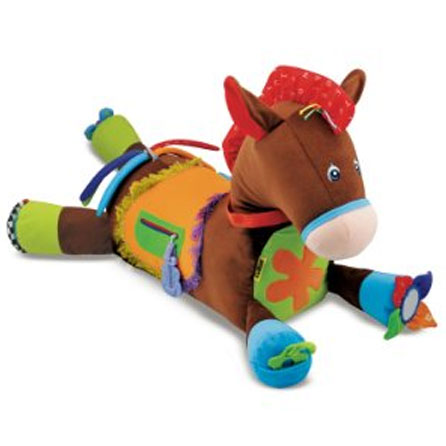 Racecar carrier
There's something about baby boys and toy cars! A two or three tier race car carrier stacked with many different race cars will make you your baby's favorite within no time! With this gift, the entire family can play together and enjoy as your little one cackles and rolls with laughter after banging the cars against each other!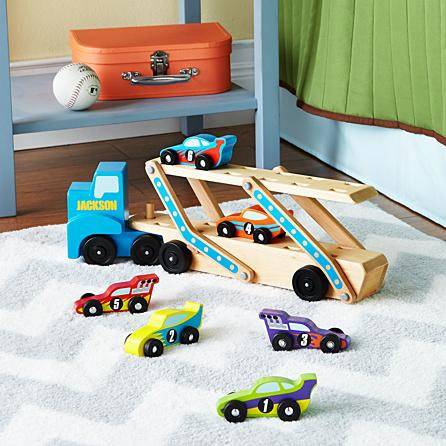 Active play gym set
While it may be difficult to take the child to a soft play area or an outdoor play area quite often, an active play gym set at home almost hits a home run with the little one! A slide, a monkey climbing area and a ball pit together in one place may be a little space-consuming, but it is surely rewarding! Watch your son climb up and swoosh down the slide, and develop his gross motor skills!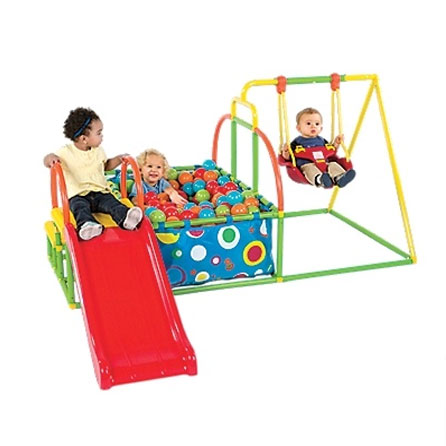 Monkey bars tower
Bring the playground indoors with kids-safe and kids-friendly monkey bars tower. Watch your little climber enjoy as he finds his way to the top of the monkey bar tower. Build your child's imagination, adventure-seeking outlook, physical strength and hand-eye co-ordination with this simple yet exhilarating first birthday gift!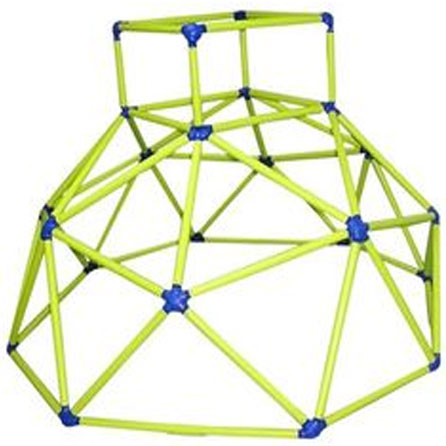 Walker wagon
Some children begin to take independent steps well before their first birthday. Most take a while before they can walk without support. A cute walker wagon / walker bus / walker truck can get your baby boy fascinated in no time! A sturdy design, and a child-safe product makes for a brilliant first birthday gift. Add a shopping trolley to the walker after the baby has started walking independently and watch how he fills it up with his toys, and mimics your shopping behavior thereafter!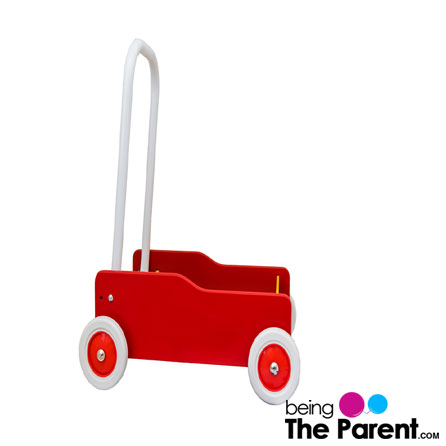 Basketball hoops
An effective way to get your child engaged in physical activities and sport is getting a small basketball hoop in your nursery. Watch with amazement at how soon your little one learns to dribble, throw and score a basket. You can take an active interest in playing alongside your baby and join the party! What's more, your child learns social behavior and sportsmanship right from this tender age!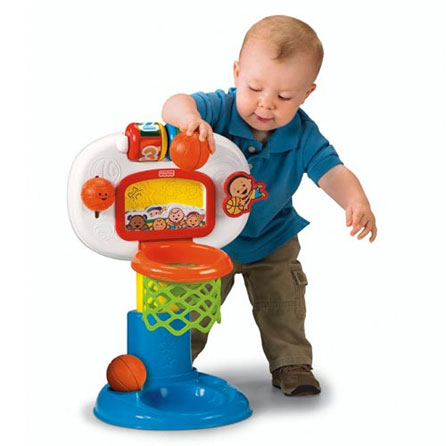 Personalized story books
Inculcate the habit of reading in your baby boy at an early age! Make him the central character of a story and gift him this personalized storybook on his very first birthday!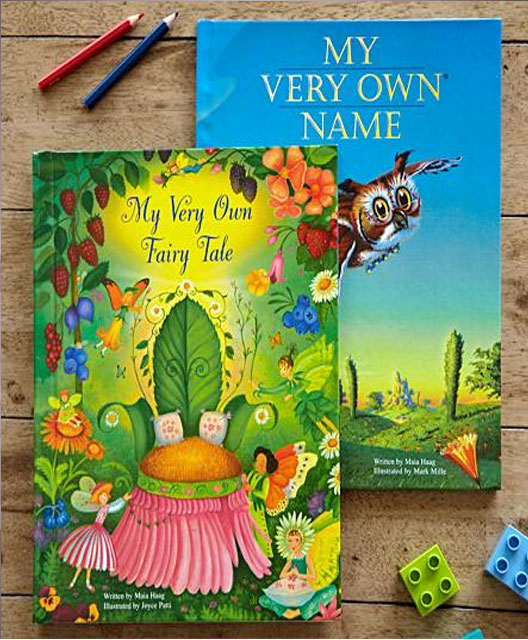 A birthday present symbolizes several things – a fun, family-bonding opportunity, a learning opportunity, a growth- and development-invoking product and so on. Make your child's first birthday an opportunity to bestow your greatest blessings on your baby in the form of a thoughtful and fun birthday gift! Have a splendid birthday party! Also read: 10 Unique First Birthday Gift Ideas For Girls