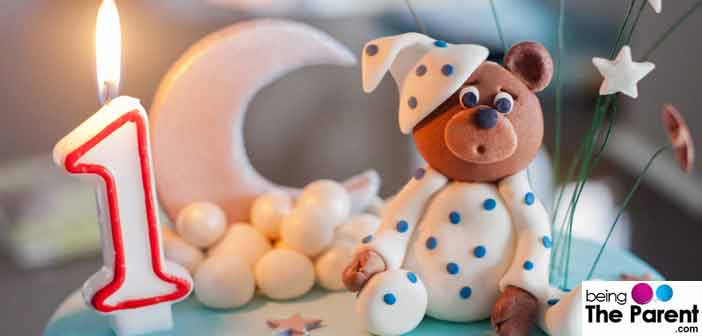 How time flies!Looking back, what a year it has been after you became parents to an angel! Taking care, nurturing and nourishing, and growing as a family, it has been a beautiful journey. As the newest most special day of your life completes a turn of year, celebrate the first birthday magic. You need to make it a memorable one.
Obviously, the baby is too young to remember the birthday now (maybe), but after a few years, your kid would just love to see the photos! Oh yes, keep your video camera all charged up. You have a precious keepsake for life to record. That said; check out some amazing first birthday party ideas for the baby featured below.
First, make sure the baby is comfortable
This should be a priority. In any arrangement you make, ensure comfort for your baby.
First, plan the party in tune with your baby's schedule. If she is used to a nap around 2 p.m. skip the lunch idea and opt for a high tea party
You will probably have a havan, puja or a temple visit planned, make it swift and easy for your baby and do not tire her out. Try not to fit too many activities in a single day.
Remember, the star of the show is the little one, so keep the party brief and short, lest your baby becomes cranky and irritable on her big day
If you think too many guests may make your baby feel confused, limit the number of invitations
You will definitely need a babysitter or a helping hand for the big day. You won't be able to be with your darling all the time, so it is important that someone is always close. Most Indian families are big and there is always an elder to look after your baby when you are not around. Usually, the grandma of the baby plays a pivotal role in caring for her grand-child
The birthday dress should be comfortable. Make it extravagant, but no compromise on comfort
Set the venue
You can arrange the event at your apartment or hire a suitable venue. Though your baby would feel most secure in her own home and amongst familiar faces, it would be best if you hosted the party for some special people and at home. However, if you plan to throw a lavish party, you will need to hire a special venue. Special venues for children's events are also available with all those favorite cartoons painted on the walls. You will need to contact an event manager because there will be a lot of things to do. You know the routine; balloons, ribbons, colorful backgrounds and all that.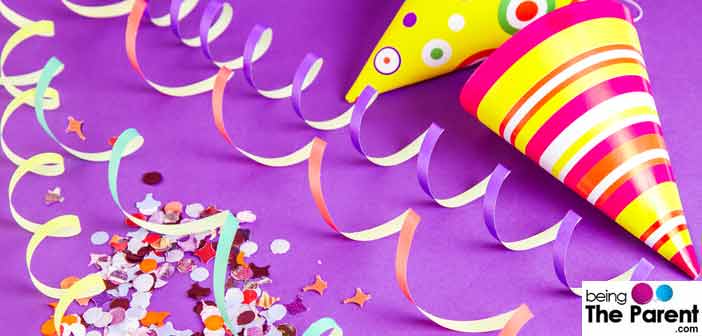 If the venue is not at your home, make sure that there is a quiet arrangement for getting the baby to sleep. Birthdays are hectic with all the commotion, music, colors, and happiness! Your little one may feel tired, hug your neck, yawn, and rest her head on your shoulder. Time to sleep it is!
Backgrounds are kind of important for good photos. The attention of decking with ribbons usually goes to the roofs, and walls are neglected
Avoid the use of any hazardous material for decoration. Use foil balloons instead of the latex ones
There should be plenty of open space because children would need the space to be children
Good venues also have separate spaces for dining and attending guests
You will need to do advance bookings to make sure the place is available
Instead of ribbons, you can also contact the florist for seasonal flowers. It is a very good idea because the beauty of flowers is symbolic of a child's pure innocence
Food and Return Gifts
The birthday cake should be healthy and fit to give to a baby. You may want to avoid too many food color additives on the cake
Look into the dining arrangements. You may need to have separate menus for children and grownups. Avoid spicy food for the kids. Keep plenty of toffees and chocolates. You can also bake the birthday cake yourself
Most babies this age will have some teeth, but do keep the younger, toothless babies in mind. Stock up finger foods (which would be great for adults as one) and also keep idli's, purees, soups and milkshakes. Keep water, milk and diluted fruit juices to be offered to babies
If you are serving lunch or dinner to your adult guests, make sure they do not pose a choking hazard for your little guests. Avoid peanuts, dry fruits and raisins or fruits with seeds. Throw in some pizzas and burgers instead

Gulab jamuns, ras malais, custards, yoghurts, ice-creams and chocolate sticks could prove to be amazing deserts for all your adult and young guests
Opt for soft toys, board books or games, rattles, and bath toys as return gifts for your young guests. And yes, some chocolates, reading or coloring books, pencil cases, milk cups, and some fine games make up the best return gifts for older kids
Some wonderful ideas
Many parents take a handprint of the baby and frame it. This is actually a very precious memento for a lifetime. You can also take this hand-printing to the level of painting if your baby is inclined for the same. Set a canvas, keep bowls of colored water, and encourage your child to just play with the paint and paper. You will have a beautiful abstract painting! It is easy to encourage. Just do it yourself once and babies can easily pick up the idea. Be careful that the baby does not nibble on the painted hands
Make sure you have fun activities for the children, or, you can just let them play around and play as they wish, under the supervision of parents
Send beautiful customized invitations to guests. You can use the favorite photo of your baby in the invitation card. Also, arrange the return gifts
Make a BIG '1' with a collage of your baby's photos. It can be a great piece to set on the wall at the background of the birthday cake
You can also do special photo-shoots with the baby. Place your toddler in his bathing tub, and attach the gas-filled balloons on the tub's sides. It looks great!
A smash-cake is not exactly an Indian tradition. Although it is a common way to celebrate birthdays nowadays, yet you may want to drop it. Cakes are for eating! Finally, arrange great music for the venue. It should be lively and something children would love
Some Important Tips
Keep an eye on all the kids, mischief can happen anywhere and anytime
Make sure you have a diaper changing and some breast-feeding space reserved for mothers and babies, if need be
Childproofing the venue (outside or home) should be a top priority
No pets allowed, seriously!
Plenty of toys should be made available, kids this age play alongside, not with each other
Do not wear heavy dresses and jewelry yourself as well. You may just irritate the baby
Happy Partying!