Congratulations are in order as it is your baby daughter's first birthday! This one year has been quite eventful – from her initial coos and babbles to the words she tries to repeat, from grabbing objects to finding hidden objects, from being fascinated with colors, patterns and sounds of rattles to having her own favorite toys – she's come a long way. And so have you! And now it is time to bring in that first wonderful year of your child's life in your own special way. Find out 10 Unique First Birthday Gift Ideas For Girls. Go on, celebrate the beautiful person she has become!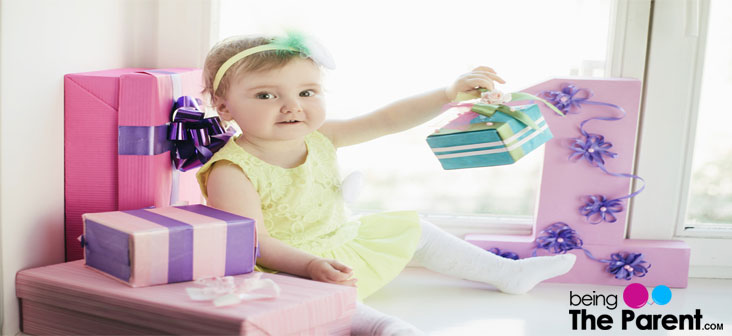 10 Unique First Birthday Gift Ideas For Girls
10 Unique First Birthday Gift Ideas For Girls
You must be thinking hard and long on the gift that you would want to give your petite daughter on her very first birthday. By her first birthday, your little princess will have developed a personality of her own. How about a truly special gift that accentuates her unique personality? We've compiled a list of the first birthday gifts for your darling angel.

First year photo frame
A clockwise arrangement of 12 pictures, each belonging to a month in her journey thus far, is a lovely first birthday present for your little princess. Alternatively, a collage of her pictures in different moods, clothes, with family members, capturing candid moments and funny faces and so on is also a great idea to present on her first birthday. These photo ideas will serve as a beautiful memory of your child's milestone year for you, and will be a treasure trove of love for her!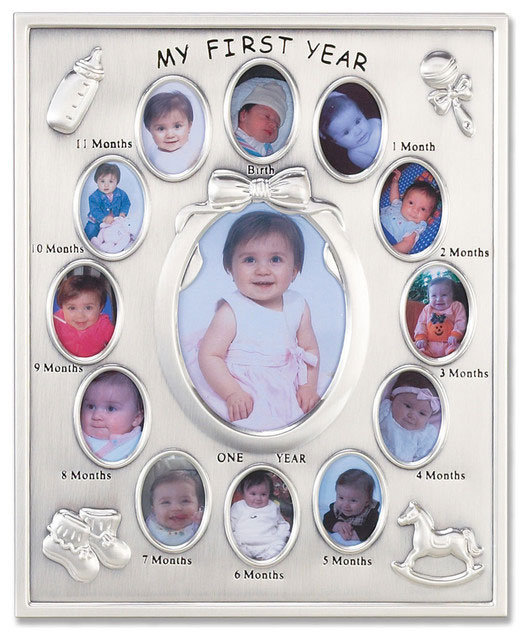 Personalized money bank
The concept of a photo collage can be extrapolated onto that of a money bank. A cube-shaped box decorated with pictures of your little one on all sides can serve as a beautiful money bank, and in fact your baby's first money bank. You can imbibe values of saving over spending, and using resources wisely into your little daughter with this thoughtful gift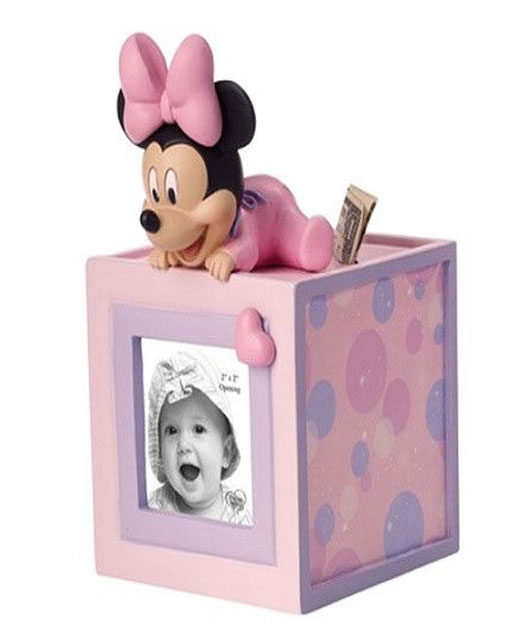 Personalized story book
Reading to children right from a young age introduces them to the value of knowledge and gaining information. This well-regarded habit makes the baby imaginative, literary-smart and a good listener. You can make reading fun by adding illustrations and making your daughter the star or the main lead of the story!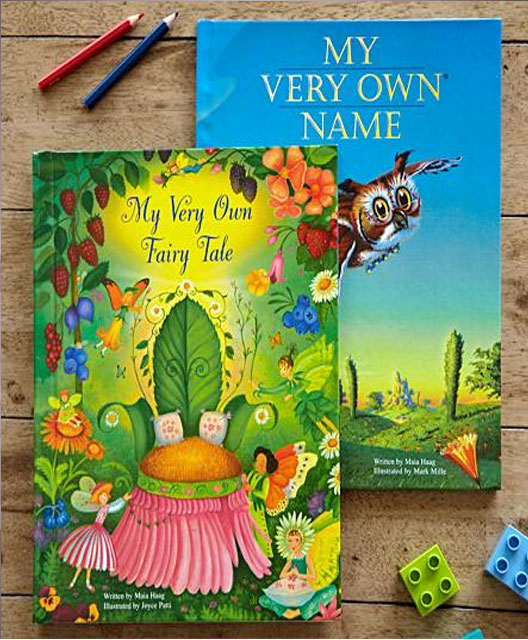 A musical instrument
Some children have keen ears for music, right from a very tender age. If your child loves and responds to music, hums the most popular music and sometimes begins to groove to the tune of her favorite song, you can gift her a miniature version of any musical instrument such as a mini mouth organ or a xylophone or a keyboard. Upon a little encouragement and by showing genuine interest in playing the instrument yourself, you can also teach the child to play the instrument. Find out when to start music lessons for your child here.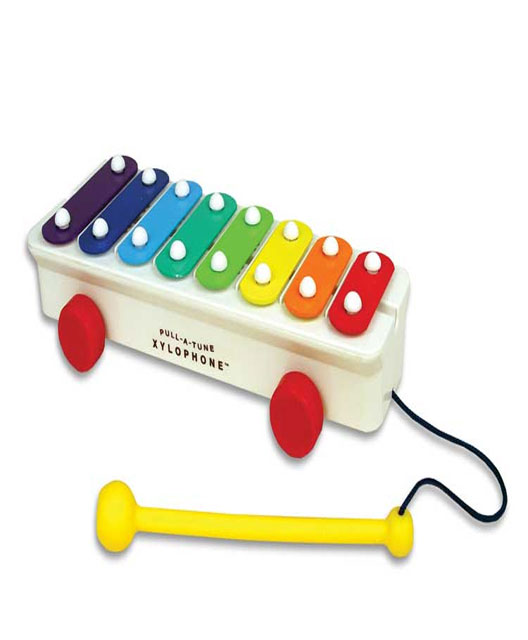 A ballerina musical globe is an amazing birthday gift
For little girls who love to dance, a ballerina musical globe is the best birthday gift. The ballerina takes a bow inside the glass dome filled with glitter! The soft and gentle music has a calming effect on the child. The child also becomes enchanted with the grace, poise and elegance of the ballerina. Talk about bringing out the artistic side of your little one!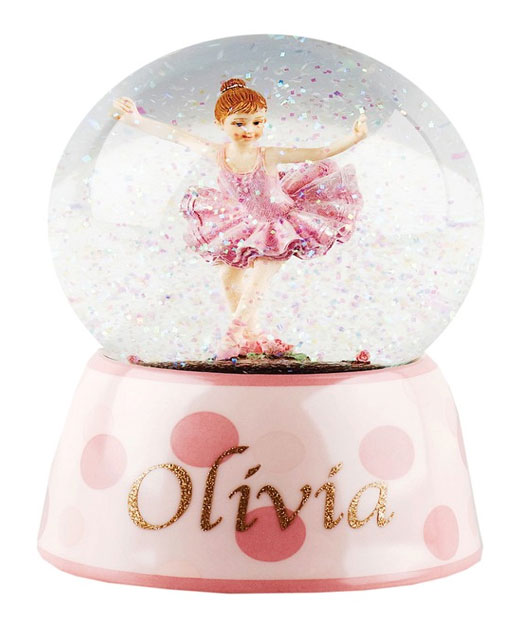 A coffee / milk mug engraved with her picture
Your baby's best picture can be engraved on her coffee or milk mug. Some children love the taste of milk and a photo on the mug is like an icing on the cake for them. On the other hand, some children despise the thought of drinking milk before and after bed time. A mug with her best picture serves as an encouragement to the child to drink milk and invoke the goodness of calcium!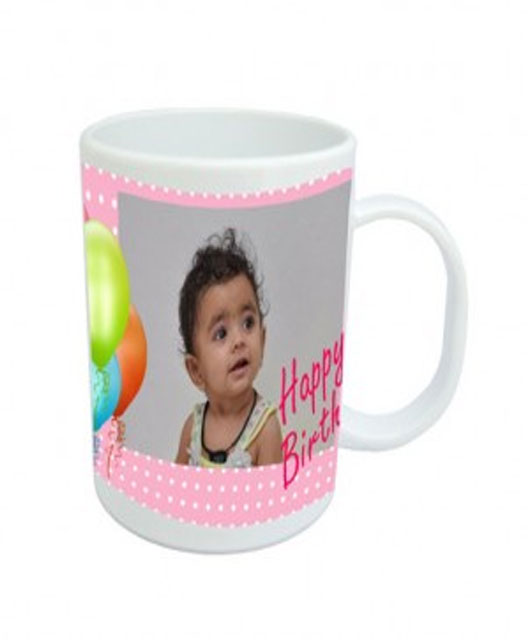 An LED light star canvas makes a wonderful birthday gift
The canvas is embellished with sparkling LED lights. As the lullaby plays, the stars and letters begin to twinkle and music begins to play on the canvas. It helps the baby identify letters, numbers, shapes and colors in no time, and also associate playtime and bedtime with music and sounds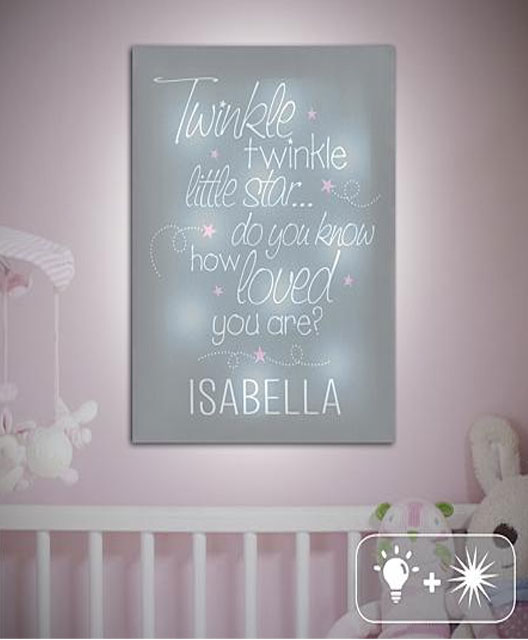 A cozy chair: An excellent birthday gift
Once the child starts sitting down and standing up on her own, she doesn't really need your support on that front. However, until she gains balance, she needs a soft, secure and comfortable place to sit and play with her toys. A nice and plush cozy chair is just what you should be looking for at such times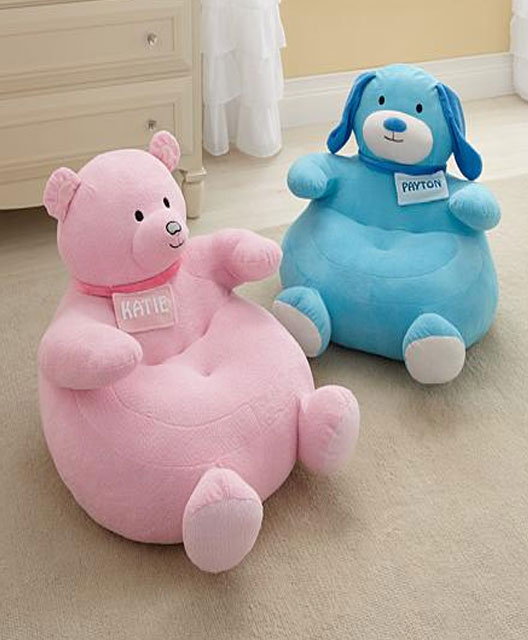 Magnetic set of letter and numbers
While the child may not recognize letters and numbers, she can identify matching pairs of letters, numbers, colors and shapes. An educational set of numbers, shapes and letters with small undetachable magnets stuck to them on their flipside can be gifted to the little one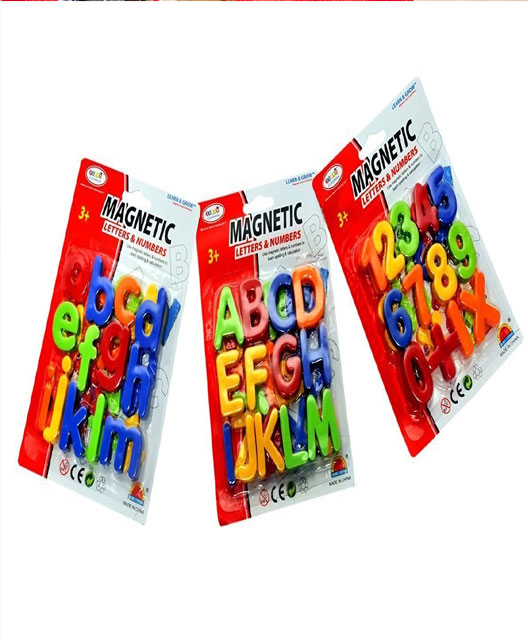 A girl's cloth book of activities
This new concept brings forth a cloth book that features scenes from the everyday life of your baby daughter. You can teach her routines of bed time activities, swimming classes, a rainy day, a snow day, a birthday party, and a fun vacation with family. Your daughter can learn so much and more from this cloth book, which is washable and trendy to carry!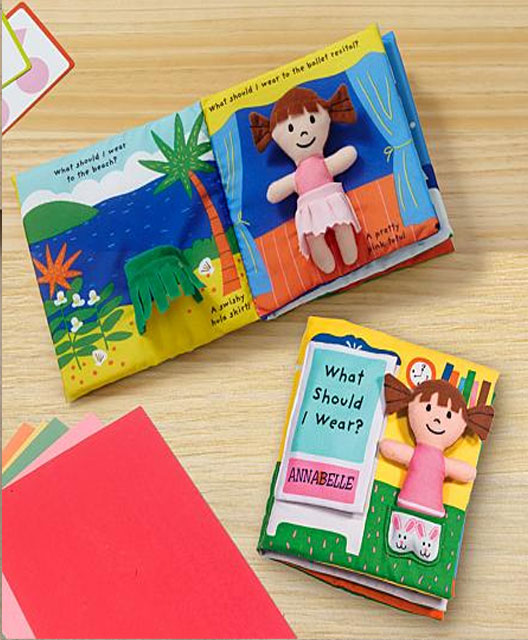 The first birthday is a huge developmental milestone. The years to come will present innumerable challenges from the perspective of your child's upbringing. It is during these years that all the grasping, learning and imitating will happen. To aid the process of character building and personality development early on, gifts that signify growth – both mental and physical – are the best birthday gifts for little ones just turning one!
Also Read: 10 Awesome Return Gift Ideas For Your Baby's 1st Birthday Party