You simply spent the most recent nine months stressing over how the food you were eating and drinking would affect your infant's development. After delivery, you deserve to have the freedom to eat and drink what you like, don't you? That is why when you are breastfeeding, you aren't as strict about your eating routine, as you were during your pregnancy.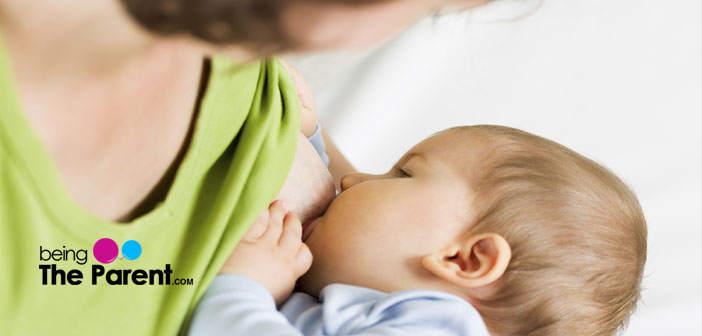 Does What I Eat Affect My Breast Milk?
What Signs Should I Look For If A Food That I Ate Is Causing Trouble To My Baby?
How Can I Find Out Which Food I Ate Is Troubling My Baby?
Are There Any Fruits That I Should Avoid While Breast Feeding?
Does What I Eat Affect My Breast Milk?
Do you know that what you eat or drink influences the quantity and quality of your breast milk? It is true that the food items enriched with a strong flavor can change the taste of your breast-milk. In fact, some of babies appear to enjoy this differently 'flavored' breast milk. This is because, when you eat your most favorite (strongly flavored) food during pregnancy, its flavor can get into the amniotic fluid and as your child swallows the amniotic fluid, he also may get a 'hang of it'. Getting the similar flavor in breast milk as well may be something they enjoy.
Be that as it may, some infants appear to get annoyed after feeding time, showing indications of tummy troubles. For example, unreasonable crying, being fussy, changes in the stool, being gassy etc., are some signs that the baby is not very happy with what he is eating. Thus, traces of certain foods in breast milk can tend to cause trouble for a few babies.
What Signs Should I Look For If A Food That I Ate Is Causing Trouble To My Baby?
There are numerous reasons for tummy inconveniences. You can suspect the issue is associated with breastfeeding (and with the food you eat) if he develops some of the following symptoms soon after feeding (more often when you are eating particular foods):
Excessive crying after feeding
Diarrhea or constipation
Bloated tummy
Changes in color and appearance of stool
The presence of mucus in the stool
Unwillingness on the baby's part to have breast milk
The baby may not able to sleep after having the breast milk due to a tummy ache
How Can I Find Out Which Food I Ate Is Troubling My Baby?
Because pinpointing a particular food that gets into breast milk and thus troubles the baby is somewhat difficult, you can maintain a diet diary in which you write down all the food you take (with time). This way you can find the food you ate after which your child shows the indications of tummy trouble. If you suspect a food item, cut it out from your menu and watch what difference it make. If the issue has eased up, reintroduce it into your diet again. If your child starts showing indications of tummy trouble, you can confirm the guilty party. Before removing an item from your menu, do speak with your doctor and find an alternative if necessary as a well-balanced diet is also a significant factor during breastfeeding.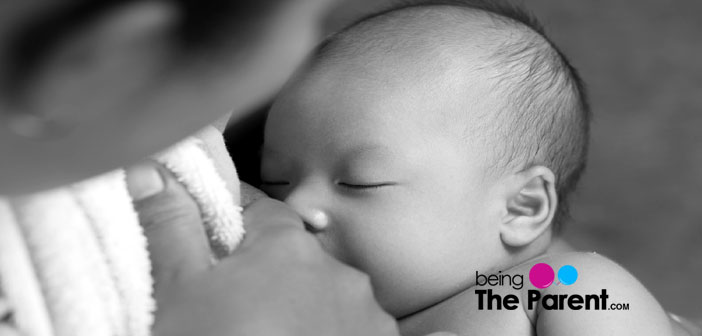 If your baby is getting affected by something that you are eating, it is usually something that you have consumed between 2-6 hours prior to feeding. Yes, you may feel like you need to work out like a detective to figure out what is bothering your little one.
Are There Any Fruits That I Should Avoid While Breast Feeding?
Being a fruit lover, are you aware that you should avoid certain fruits during breast feeding? There are several fruits that found eating, which causes trouble while feeding breast milk. The fruit which causes trouble for a baby may not affect another baby. However, here are a list of some fruits that you should avoid if your child shows discomfort after feeding:
Citrus fruits and their juices: Most of the nursing mothers like citrus fruits like grapes, oranges, lemon, lime etc. Citrus fruits make the most refreshing snacks and are also a good source of vitamin C. But there are chances that the acid in the citrus fruit can get into the breast milk and upset baby's tummy. The citrus fruits often add acrid flavor to the breast milk. Some babies don't like this and get fussy or even vomit if they had to have it
Strawberries: Food that is highly allergenic can get into the breast milk. Strawberries fall into this category. If there is a history of strawberry allergy in your family, and you feed your baby shortly after eating strawberries can increase the chances of allergic reaction in the baby. The warning signs include gas formation, diarrhea, fussiness and some babies are even found to develop skin rashes
Pineapple: Pineapple and its juice being acidic could increase the chances of your baby getting a nappy rash
Kiwifruit: Eating kiwi fruit during breastfeeding can cause a gas problem in the babies
Cherries: Eating too many cherries can cause a problem as cherry is a natural laxative. It also aggregates gas problems in the little one
Prunes: Prunes also show laxative properties. Too many prunes while breastfeeding can lead to more diaper changes for your baby
Even the fruits which are not included in this group and are considered 'safe' to have during breastfeeding can also cause issues if they are consumed without properly washed. Also, try to consume organic versions to diminish the side effects. Never go for frozen, tinned or preserved fruits. As a breastfeeding mother, your baby completely depends on your milk (for a while) for its nourishment, extend the vigilance you followed during your pregnancy time to your lactating period too.
More on breastfeeding in our section here.