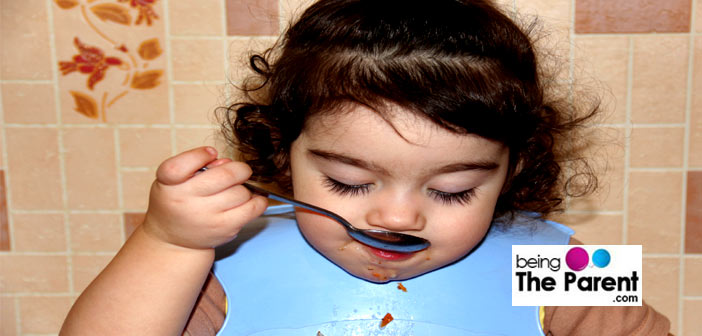 Before our baby was born, most of us solemnly pledged that we would do everything possible to ensure our child eats healthy, nutritious, home-cooked food all the time. After the baby was born and started eating solid foods, we were excited about making fruit purees, veggie soups and cereal porridge. But soon, we realized that the baby has a personality of his own and he would open his mouth for only what he likes. He might be still small enough to tell you he does not like what you are feeding him, but he is very well equipped to spit the food right out if his taste buds are not pleased. So out goes the knowledge and goodness of healthy eating and in comes panic that your child might become underweight. So "what is good" gives way to "whatever he eats" – this could be biscuits, processed baby foods like Cereals, French fries, all-flour pancakes or even the same healthy food repeated again and again.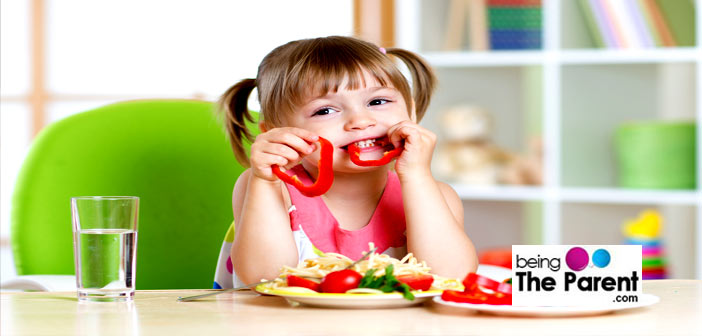 Why Is It Important To Make Your Child Eat Healthy?
Whether your child is a picky eater or a healthy eater, it is important to be conscious of what you put in front of his in a plate. The eating habits he learns now will stay with him for life. The diet he follows in his early years will decide his metabolism rate for rest of his life. It is in these early years only that you can make him conscious of what he is eating. Make sure that it is not you who is making your child a fussy eater. Find out here The variety of food he eats now will decide how experimental he will be with new foods when he grows up.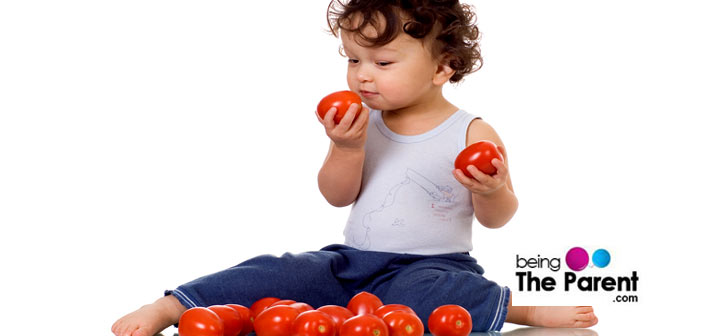 10 Tips To Inculcate Healthy Eating Habits In Kids
So we put together the following tips which you can follow to inculcate healthy eating habits right from a very young age. This will ensure that your child is a conscious eater all through his life. And not to worry, this ain't hard on you either!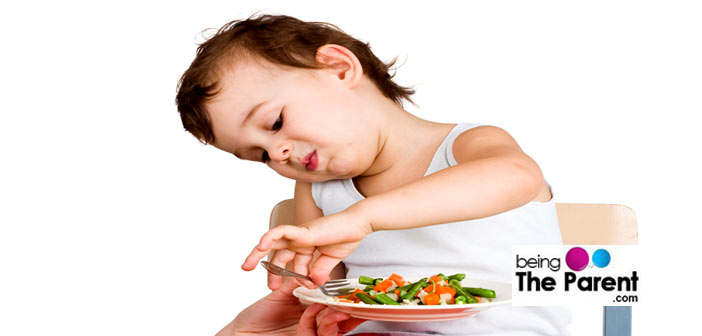 Let your baby decide the quantity: As moms, it is very tempting to force your child to finish everything in the bowl or plate. Let this not be the case. Let your child be the guide to how much he wants to eat. One day he might eat more because he did a lot of running, but the next he might want to eat less. Let it be. If you force him to eat more than he wants he will develop a negative attitude towards food, he will defer from trying new things or worse, overeating will become a habit as he grows up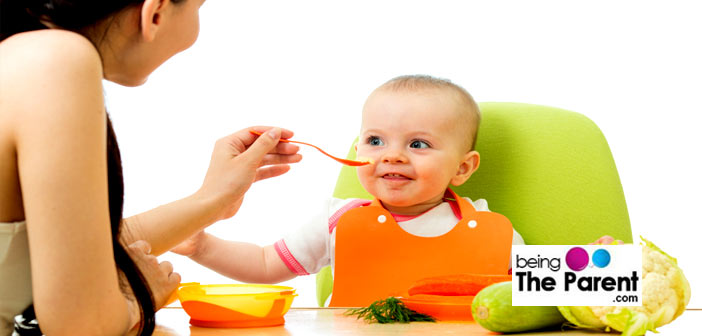 Ensure you put a complete and balanced plate in front of your child: Try to include some variety of the following four food groups:

Carbohydrates: This could be rice, dalia, idly, dosa, parathas etc.
Proteins: This could be meat, dal, beans, pulses like channa/rajma
Fruits and vegetables: Preferably in a mixed salad, poriyal, or curry form
Diary: This could be milk, cheese, paneer etc.

Now it is not necessary that you bifurcate these four food groups in the plate. Your child loves parathas? Stuff them with paneer so cross two groups from the list in one go. Make carrot dosas, mixed fruit smoothies or beetroot rotis. Get innovative depending on what your child likes.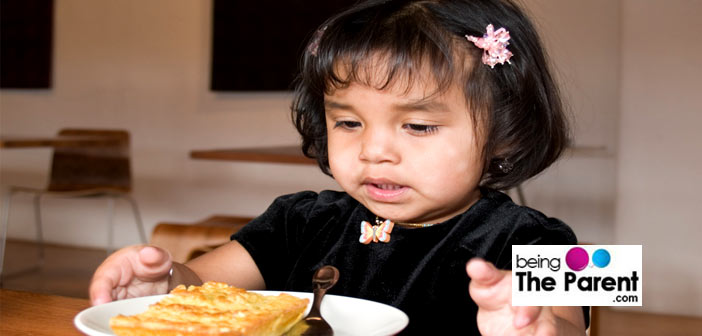 Try the rejected foods again. And again: If your child does not like some new food you have offered him, it does not mean that the item has to stay out of his plate forever. Children can take up to eight tastings to determine if they like a certain food. So keep reintroducing a rejected food after regular intervals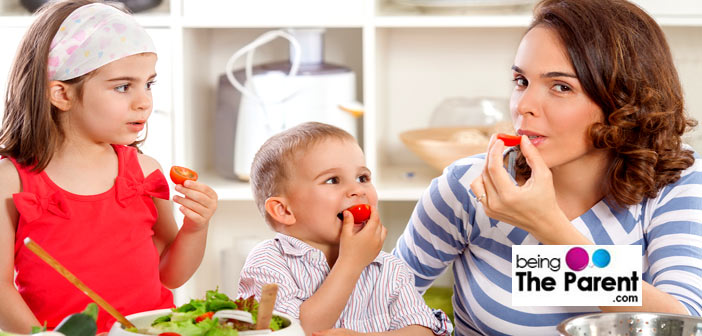 Set good examples: You can't force your baby to eat everything when you or someone else in your family are picky eaters. Involve your child during your lunch and dinners and show him by example how a variety of healthy foods needs to be enjoyed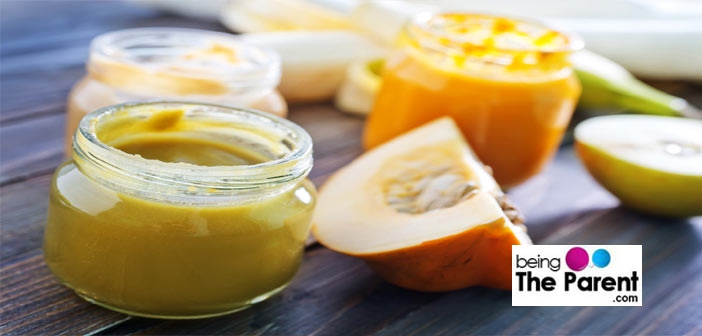 Do not over-juice: When it comes to drinks, it is best to stick to water and milk. Fruit juices taste great, especially when sugar is added to it – but your child does not need it, and it definitely does not substitute eating a fruit. While an occasional juice is alright, try to teach your kid to EAT their fruits and veggies – this is a great habit they will take to adulthood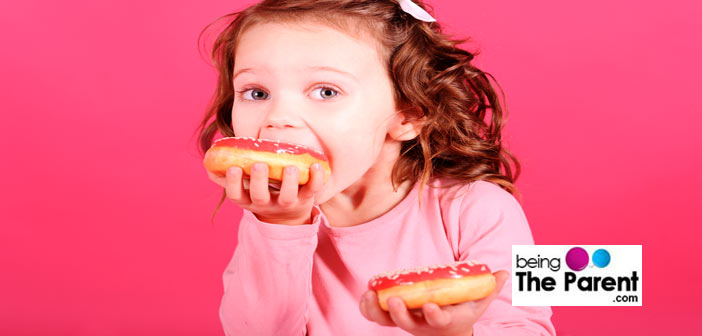 Do not make unattractive food attractive with sugar: This is very tempting. Your child does not have curd? Add a teaspoon sugar and try it. He does not like carrot puree? Make carrot juice and add sugar to it. Most of us have been brought up with a diet full of added white sugar. And most of our health has been affected by this. Obesity, early diabetics etc. have become very common in India. Now you have a choice not to pass on the same to our children. If possible, avoid giving sugar to your child in any form. Same case with processed food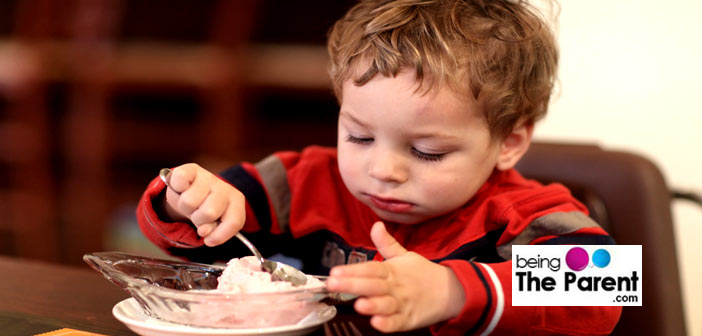 Feed the child on time: If a child stays hungry for a long time, he will tend to overeat the next meal, leading to gas and bloating. This might impact all the meals on that day. Try to give your child 5-6 smaller meals rather than 3 big meals. That will speed up his metabolism. If you are travelling or if you feel you might miss a meal time, carry healthy snacks with you. We stress on healthy because we do not mean chips and biscuits. Fresh fruits like banana or nuts are great options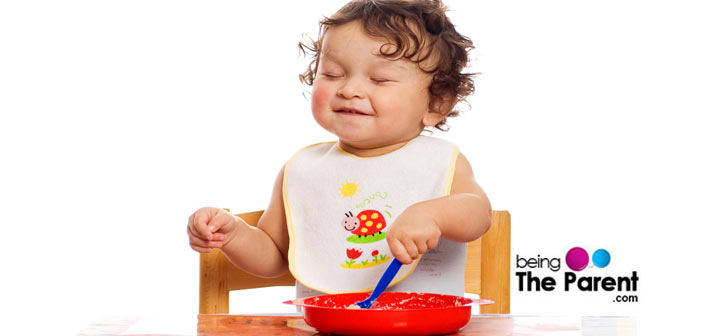 Treat occasionally: Fine, they love their burgers, fries and milkshakes. If you completely take out these items from their menu, they will start yearn for it and might overcompensate by binging on it when they have a choice. So once in a while, have a 'treat day' where they can pick a restaurant and order what they want from the menu. You can also learn how to make healthy versions of these snacks – such as oven baked fries with sweet potato and burgers with home-made shallow-fried potato/chicken patties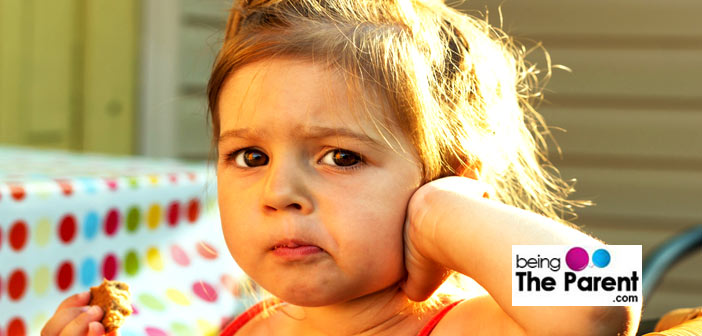 Ask your kids to chew slowly: Kids are always in a hurry. As a result, they tend to gulp down the food in front of them and rush to their next planned activity. Avoid this. Make eating time fun time, not something to be done in 5 minutes. You need to follow this too. Focus only on food (switch off that tv and keep those mobiles away) and take in small pieces and bite slowly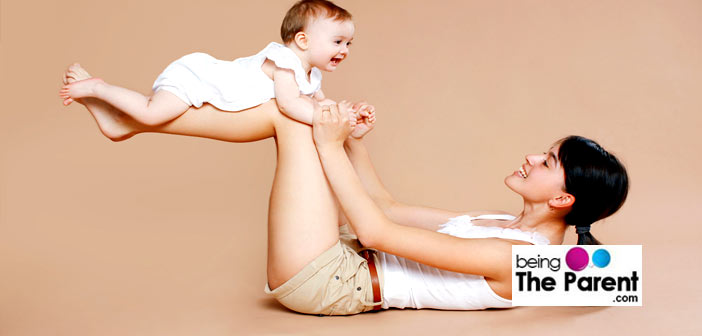 Encourage them to be active: Although this final tip is not directly related to eating, it indirectly is! If your kid gets at least one hour of outdoor play a day, it will improve his metabolism and digestion. It will also help them eat the next meal better as they would be hungry. Also, nutrients in the food would get absorbed better after a workout – which is playing and running around in th case of young kids
For more resources on similar topics, refer to: