Diapers make a parent's life so much easier! It reduces the mess, makes it convenient, and allows the baby to sleep longer without any discomfort. All this can happen only when you have the right diaper. So, how do you find that perfect one for your baby without compromising on their health? Read on to find out.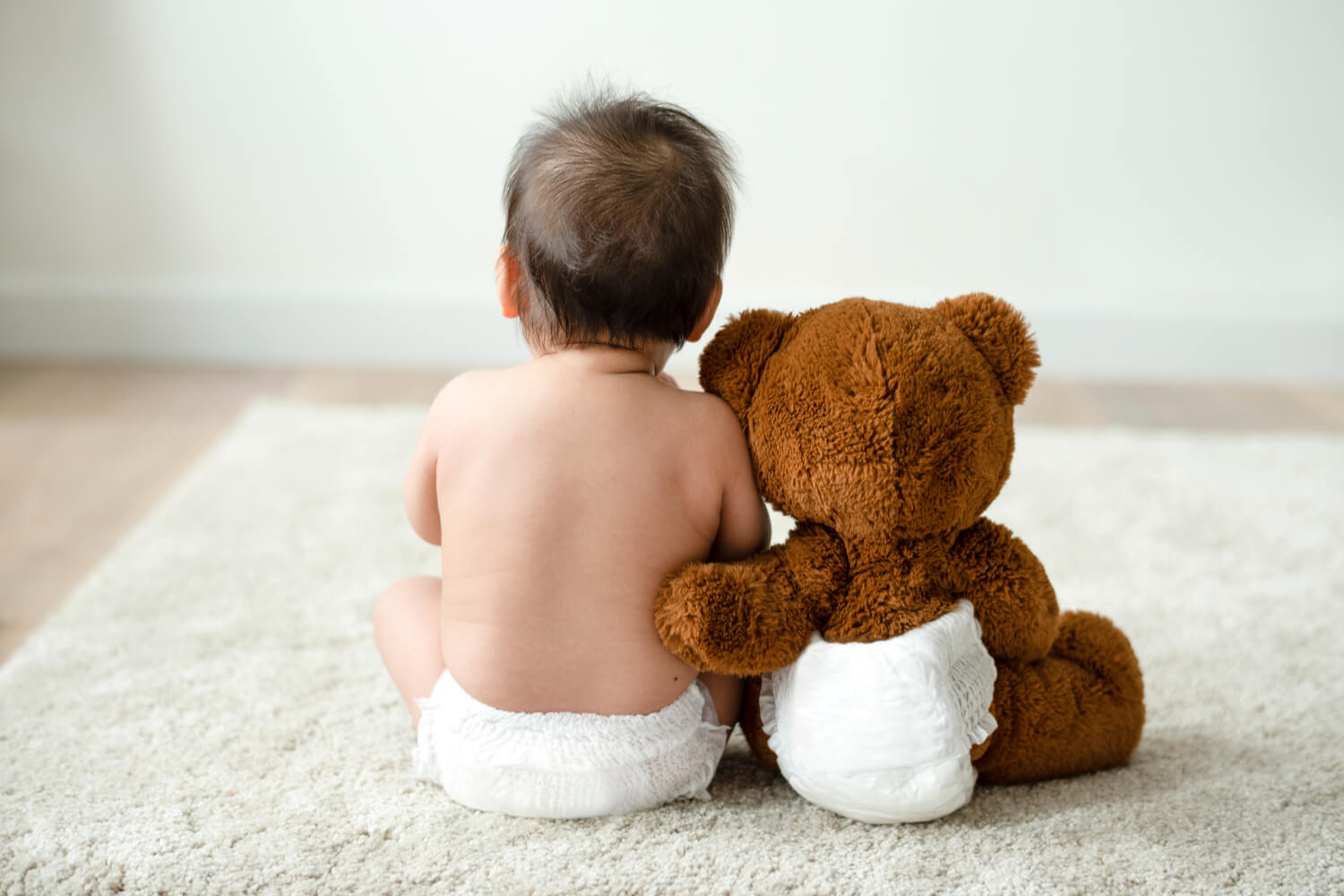 Buy the Right Diaper
The trick to getting the most out of a diaper is to buy the right one. It will make things hassle-free for you and comfortable for your baby. With so many brands with different models, each can be very confusing. Here are a few tips to pick the right one:
1. Size and Fit
The size and fit is the most important aspect to choosing the right diaper. The wrong size can lead to leakage or discomfort for the baby.
Every manufacturer mentions the age and weight range for each size. Go by this if you are picking one for the first time. Different brands have different specifications. However, they are more or less within a similar range and are not compulsory to follow.
Choose the size that best fits your baby. This can be a size smaller or bigger than what is mentioned on the packet. Once you try out the diaper, you will be able to gauge better.
2. Comfort
Check for any discomfort cues from your baby. If they are not sleeping well or crying after you put on the diaper, it might be disturbing them rather than helping them. If your baby is able to carry on with their activities and sleep well with a diaper on, then they are comfortable in it.
Ensure it is made of soft materials and is not rough to touch (when dry or wet). Check the corners and the elasticized areas to check if they are not itchy or bumpy.
3. Absorbency
Many brands claim 12-hour protection. This is again subjective. It depends on the wetting style or frequency of the baby. If the diaper is unable to hold good for more than a couple of hours and requires you to change it very frequently, then it is not the right one for your baby.
Go with the brand that can last at least 6-8 hours, so that you don't have to change it in the middle of the night.
4. Safe Materials
If all that pee has to be held inside, there is quite a bit of chemical and other materials going inside those diapers. The best way to protect your baby's soft skin is to ensure safe materials are used in the diaper. Read the package, check ratings online, and details given by the manufacturer on their website.
Watch Out for These Side Effects When Using Diapers
Diapers are designed to hold the pee and the poop inside for long hours. Though everything that goes into making it has been checked and chosen with utmost care about the baby's bottom, they can still not be the right one.
Here are some of the side effects your baby can suffer from due to the usage: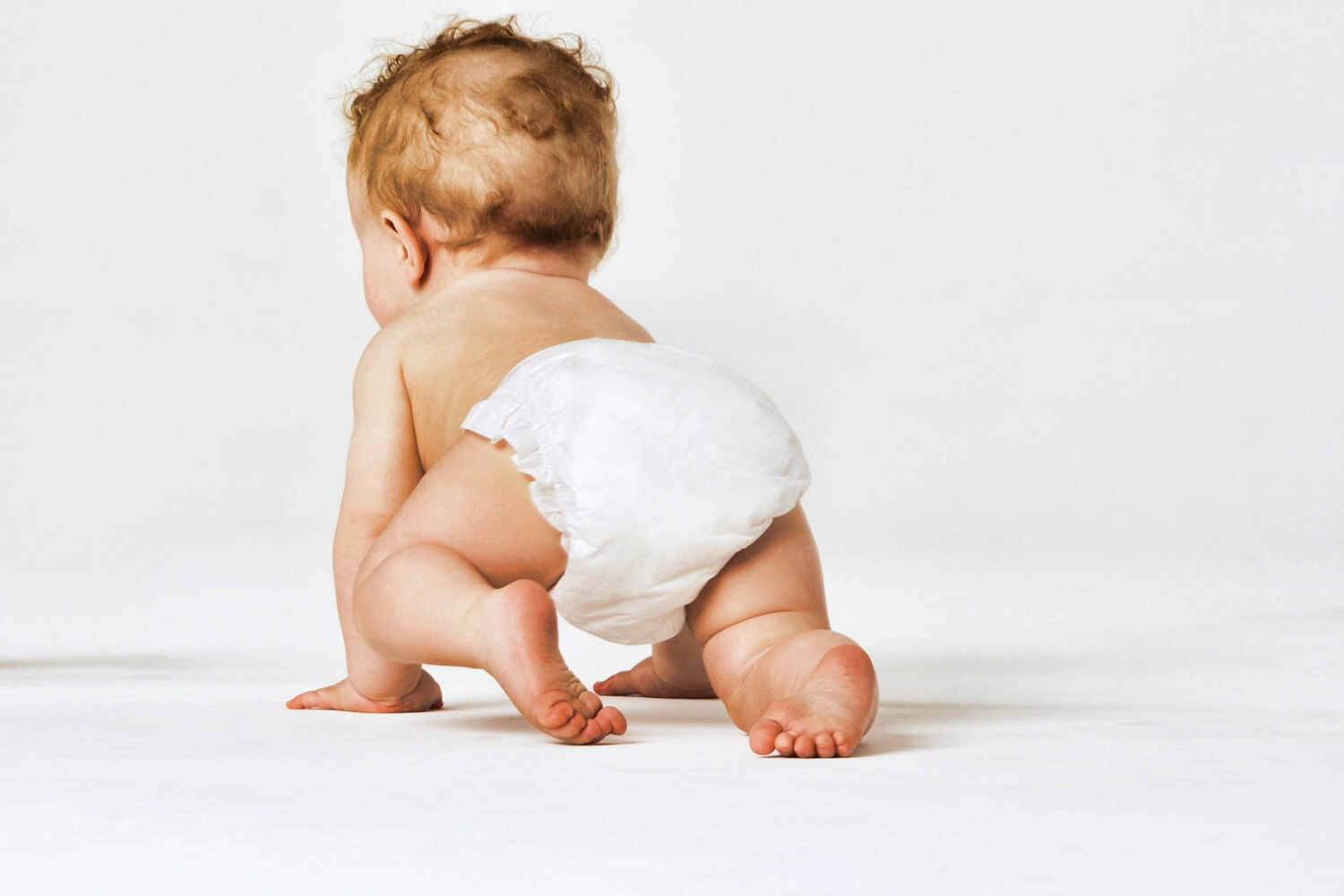 1. Diaper Rashes
The first and the biggest side effect of using a diaper or the wrong diaper is rashes. This is the skin's way of telling, the diaper is not suitable for your baby. The materials used may not suit one baby the way it suits another. As a result, it causes rashes.
Continuous usage can also result in diaper rashes due to continued wetness or exposure to the chemicals in the diaper that helps it feel dry.
Use a diaper rash cream every time you put a diaper on your baby. Doctors recommend that the diaper area should not be completely dry as it will lead to irritation. Therefore, slather on a good diaper rash cream every time you put a diaper on your baby.
2. Diapers Can Cause Skin Infections
A baby's skin is very soft, gentle and can be irritated easily. The materials used in a diaper, if not skin-friendly, can result in small or even serious infections in your baby. If you notice anything odd after using a diaper, stop using it immediately and resort to cloth until you can check with your doctor and get the infection treated.
The materials and technology used to keep your baby feeling dry despite many pees can also stop the airflow, thus suffocating your baby's bottom, resulting in infections.
3. Allergic Reactions to Diapers
Some babies react immediately to certain brands of diapers or sadly, all diapers. If your baby's skin is not comfortable with the materials used in the diaper, this can happen.
The reaction could be within minutes of putting on a diaper or after one or two wettings. When the diaper is wet, the gel gets activated to absorb better. Some babies can be allergic to this as well.
4. Urinary or Fungal Infections Due to Diapers
These are the serious side effects of using a diaper. If you notice any foul or odd smell emanating from your baby's private parts, it is a red flag! Check with your doctor immediately and start the medication to treat the infection. If left unattended, this can lead to serious complications or health issues in the baby. Alternatively, if your baby is crying every time they have to pee, it could indicate a urinary tract infection. A doctor visit is recommended again.
Choosing the right diaper can be tricky. A little research and observing the after-effects of using the diaper on your baby can be very useful in both selecting the right diaper as well as keeping the baby safe from any side effects.