Taking care of your baby does not have to wait till he or she is born. It should ideally start while the baby is still in your womb. A mother's health, diet and habits directly impacts the growth of the fetus and for this reason, it is extremely important that the mother-to-be follows a healthy lifestyle. A healthy diet, regular exercises and lifestyle strategies suiting your personal and medical needs is the key to ensure that the mother produces a healthy offspring. One key parameter to assess the growth of the fetus is fetal weight. Many at times we hear parents worrying over low or high fetal weight after an ultrasound scan. Here is everything you need to know about fetal weight.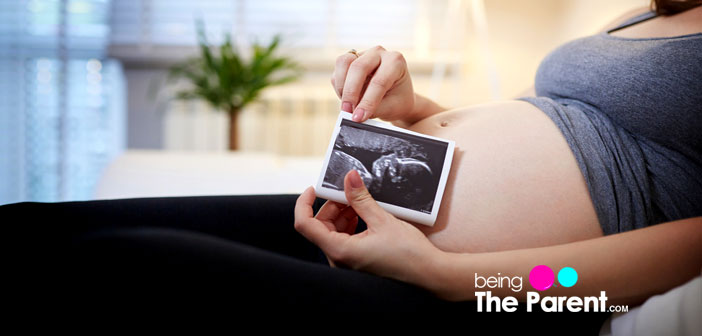 How Is Fetal Weight Measured?
What Is An Ideal Fetal Weight?
8 Tips To Increase Fetal Weight During Pregnancy
Precautions To Take When Trying To Increase Fetal Weight
How Is Fetal Weight Measured?
During an ultrasound scan, your radiologist will make a few measurements of the fetus. They are:
Biparietal diameter (BPD)
Femur length (FL)
Head circumference (HC)
Occipitofrontal diameter (OFD)
Abdominal circumference (AC)
Humerus length (HL)
Once these numbers are noted, a very complex formula is used to determine the fetal weight and gestational age. It is important to understand that the formula is not accurate and the actual weight could be in the range of +/-10% of the calculated figure. For fetal weight specifically, the two most important parameters are BPD (diameter across baby's skull) and AC.
What Is An Ideal Fetal Weight?
Please bear in mind that the "ideal" fetal weight is only an average as in the initial stages babies tend to grow at varying rates.
Pregnancy Week Average Fetal Weight (gm)
Pregnancy Week
Weight In Gms
8
1
9
2
10
4
11
7
12
14
13
23
14
43
15
70
16
100
17
140
18
190
19
240
20
300
21
360
22
430
23
501
24
600
25
660
26
760
27
875
28
1005
29
1153
30
1319
31
1502
32
1702
33
1918
34
2146
35
2383
36
2622
37
2859
38
3083
39
3288
40
3462
41
3597
42
3685
As you can see from the chart, from around the third trimester, the fetus start growing significantly. From week 35, on an average, the fetus gains 230 grams every week.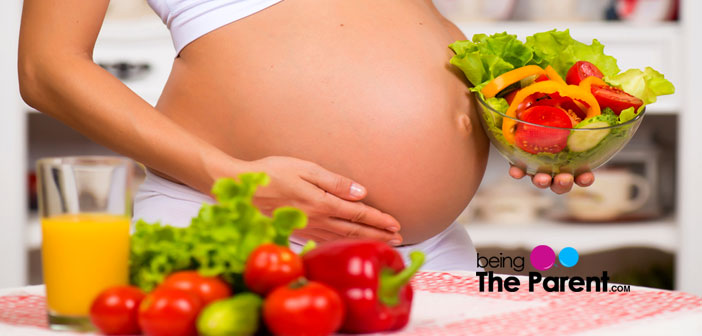 8 Tips To Increase Fetal Weight During Pregnancy
The following tips will ensure both you and the fetus gain weight in a healthy manner:
Eat a balanced and nutrition-rich diet. Try to keep your diet as natural as possible with loads of fresh fruits and vegetables. Also include whole grains, proteins and complex carbohydrates to your meals.
Take your prenatal vitamins regularly. It compensates for any gaps in your nutrition intake and acts as a healthy supplement for your and your baby's health
Include dry fruits and nuts in your diet as they have healthy fats
Ensure you get enough rest during the day and the night. Resting will give your body a chance to refresh itself. Over-exerting yourself puts a pressure on both you and the fetus. So try to catch a daytime nap and ensure you get at least 8 hours of sleep in the night
Stay relaxed and positive at all times. When you are over anxious, you tend to under-eat (thereby not giving your body and the fetus enough nutrients) or overeat (mostly wrong and unhealthy food choices)
Keep yourself always hydrated with plain drinking water. Dehydration during pregnancy can cause many complications like headaches, acidity, indigestion, heartburn etc.
If you are worried about your baby's weight, talk to your gynecologist and understand how often you want to keep track of it. Usually doctors do not recommend ultrasound scans unless necessary
Discuss with your doctor if you need to take any extra supplements to increase fetal weight
However, the point here is that it is the mother's weight that determines fetal weight. If the mother does not gain enough weight, the fetus will accordingly be small
Precautions To Take When Trying To Increase Fetal Weight
While you try to follow the above tips to ensure your baby is gaining weight in a healthy manner, it is important to keep a check of the following two items:
Avoid fatty foods such as fried items and very oily food – the idea is not to increase your weight in a haste. By consuming a fatty diet, you put yourself and the pregnancy at risk as they can lead to cholesterol and hypertension. To be beneficial for your baby, you need to increase your weight in a healthy manner
Avoid smoking, drugs, alcohol and caffeine. All of them have a negative impact on your and fetal health
Do you have any tips and tricks for increasing the fetal weight in a healthy way? Do share with us!
**Please note that these weights are just an estimation, do seek your doctor's advice.**