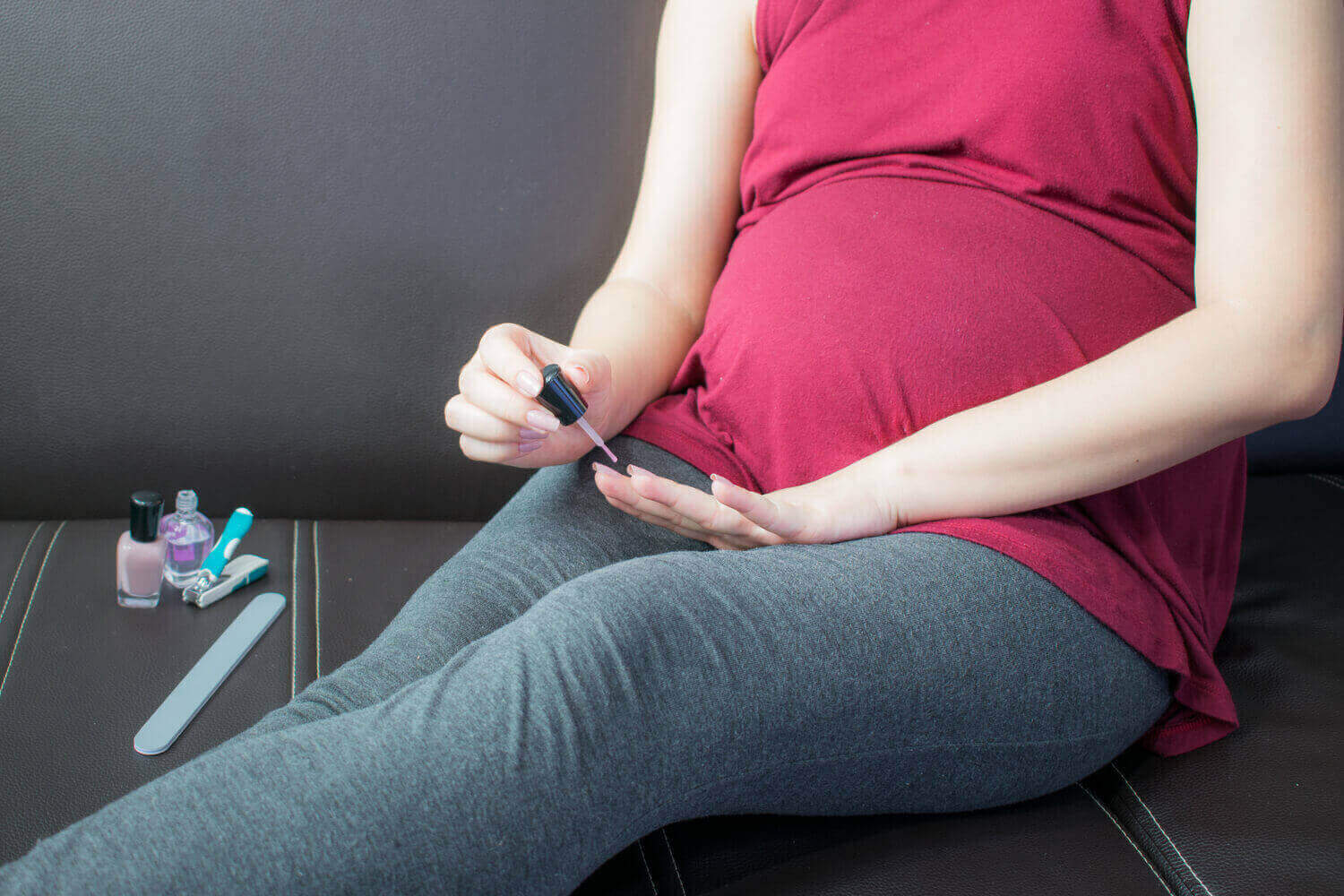 Pregnancy is a phase that needs to be treasured and felt with all your heart. It is completely fine to indulge yourself in some refreshing self-care that gleams your confidence. Manicure and pedicure fall under that category of self-care which feels much-needed at the time of pregnancy. Pregnancy hormones play a vital role in enhancing the health of hair and nails. This can make you want to groom them more. Here in this article, we discuss manicures and pedicures during pregnancy.
Manicures and pedicures are nail treatments that include a proper step-by-step procedure. This is a method where the salon technicians carefully use cream-based products. They also use some special tools to clean the nails and the cuticles. This will make the hands and feet look groomed and healthy.
In This Article
Is it Safe to Get Manicures and Pedicures During Pregnancy?
Pregnant women deserve a lot of self-care. For the roller coaster ride of hormones in their bodies, self-care gives a lot of relaxation. It is totally safe to get manicures and pedicures during pregnancy. Taking some precautions can help you avoid infections and other problems. There are different methods and procedures for salon manicure and pedicure. Before you visit, check with the salon about the chemical-free procedures they offer. Inform them about your pregnancy. This can help them alter their procedures.
Precautions
Most nail cosmetics contain volatile (readily evaporating) organic compounds. Some nail polishes contain formaldehyde which is an organic compound and has a pungent smell. Long exposure to formaldehyde can cause irritation and skin allergies. Avoid such products that contain harmful chemicals. Well-maintained, branded salons with a hygienic environment are the best option for procedures like manicures and pedicures. Whenever you visit a salon, ensure to take some necessary precautions.
Salons use trimming and nail filing kits which may cause infections. Sterilizing these tools is very important. It is better to carry your tools so that you can avoid unnecessary infections.
Prefer a well-ventilated salon. Volatile organic compounds that are used in cosmetics release a lot of fumes that may be harmful.
Chemicals like toluene, and acetone, that are used in nail polishes and nail polish removers can be harmful. These can cause allergies and nausea. Prefer a water-based polish and an acetone-free nail polish remover when you visit a salon.
Ensure that the technician who is attending to you is wearing gloves.
Do not bring any eatables into the salon. Eating in the salon leads to accidental ingestion of harmful chemicals.
Do not let them work on your cuticles. Cuticles are very sensitive and they can catch infections rapidly.
[Read : Are Spas During Pregnancy Safe?]
Nail Treatments During Pregnancy You Should Avoid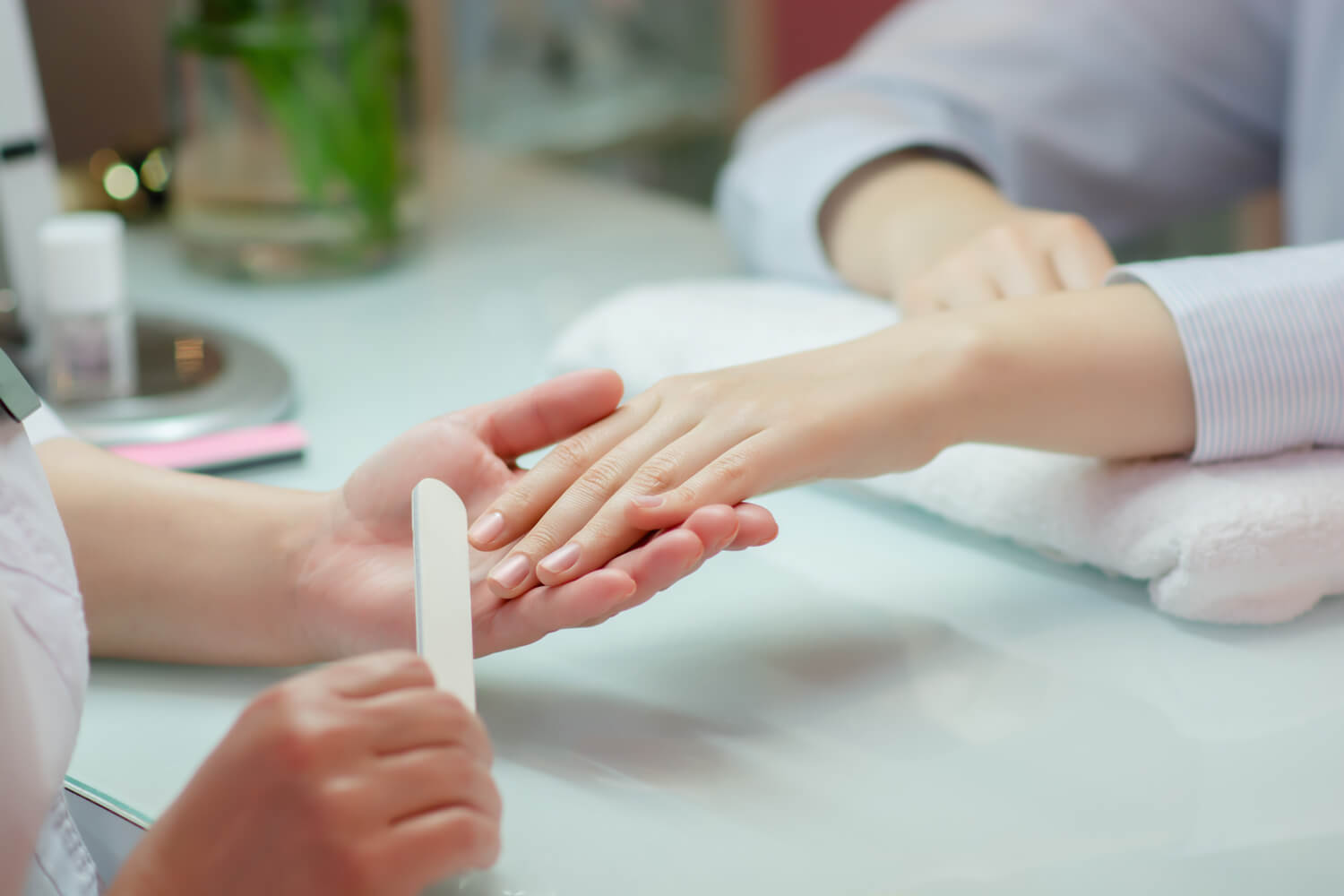 Note down some points before you visit a salon during pregnancy. Ask them if the procedures involve any harmful chemicals. Ensure that there are fewer chemicals involved. Some salons that use cheap products can be harmful to you and your baby. Always check the hygiene and ventilation of the salon you visit before getting an appointment.
More importantly, avoid nail treatments that can expose you to pungent chemicals. These kinds of chemicals can cause trouble breathing, nausea, and other skin allergies. Avoid gel manicures which include exposure to UV light. This can prove to be harmful to you and your baby. Opting for a normal manicure with water-based nail polish is always better.
Risks of Getting Manicures and Pedicures During Pregnancy
Grooming your nails after getting into a salon is a good long process. This process can expose you to chemicals and microorganisms which can cause allergies and other problems like nausea. It can also lead to long-term effects like birth defects in children and other organ defects. But limited time with such chemicals has not been proven to cause any irreparable damage. It is still important to ensure the hygiene and ventilation of the salon before you book an appointment.
Pregnancy skin is sensitive and prone to infections. Soaking of hands and feet for long periods in tubs that contain water can irritate and cause wrinkles on the skin.
Long exposures to chemicals like toluene, formaldehyde, methyl methacrylate that are used in nail polishes, nail glues, and artificial nails are known to cause birth defects, nausea, breathing problems, dizziness, and skin problems. Formaldehyde is a chemical that is carcinogenic and can cause cancer.
Unsterilized tools can cause bacterial, fungal, and viral infections.
Non-ventilated salons lead to headaches and dizziness as you tend to inhale extremely pungent chemicals. Inhalation of such chemicals can be harmful to your unborn baby.
Taking Care of Your Nails During Pregnancy
Some best DIY procedures can help you stay groomed without visiting the salon. However, visiting a hygienic and clean salon that ensures following necessary safety steps should always be fine. But, try to get some time off from work and try these steps at home that make you feel well-groomed and relaxed.
Keep your nails and cuticles moisturized by applying a fragrance-free moisturizer.
Make it a habit every night before going to bed.
Mix olive oil and brown sugar, apply the mixture to your hands and feet. Scrub them well and wash them off with warm water. This will make your skin hydrated, smooth, and extremely soft to the touch.
Avoid nail polishes if possible. Apply a water-based nail polish that is free from chemicals.
[Read : Is It Safe To Use Nail Paints During Pregnancy?]
Calling Your Doctor About Nail Changes During Pregnancy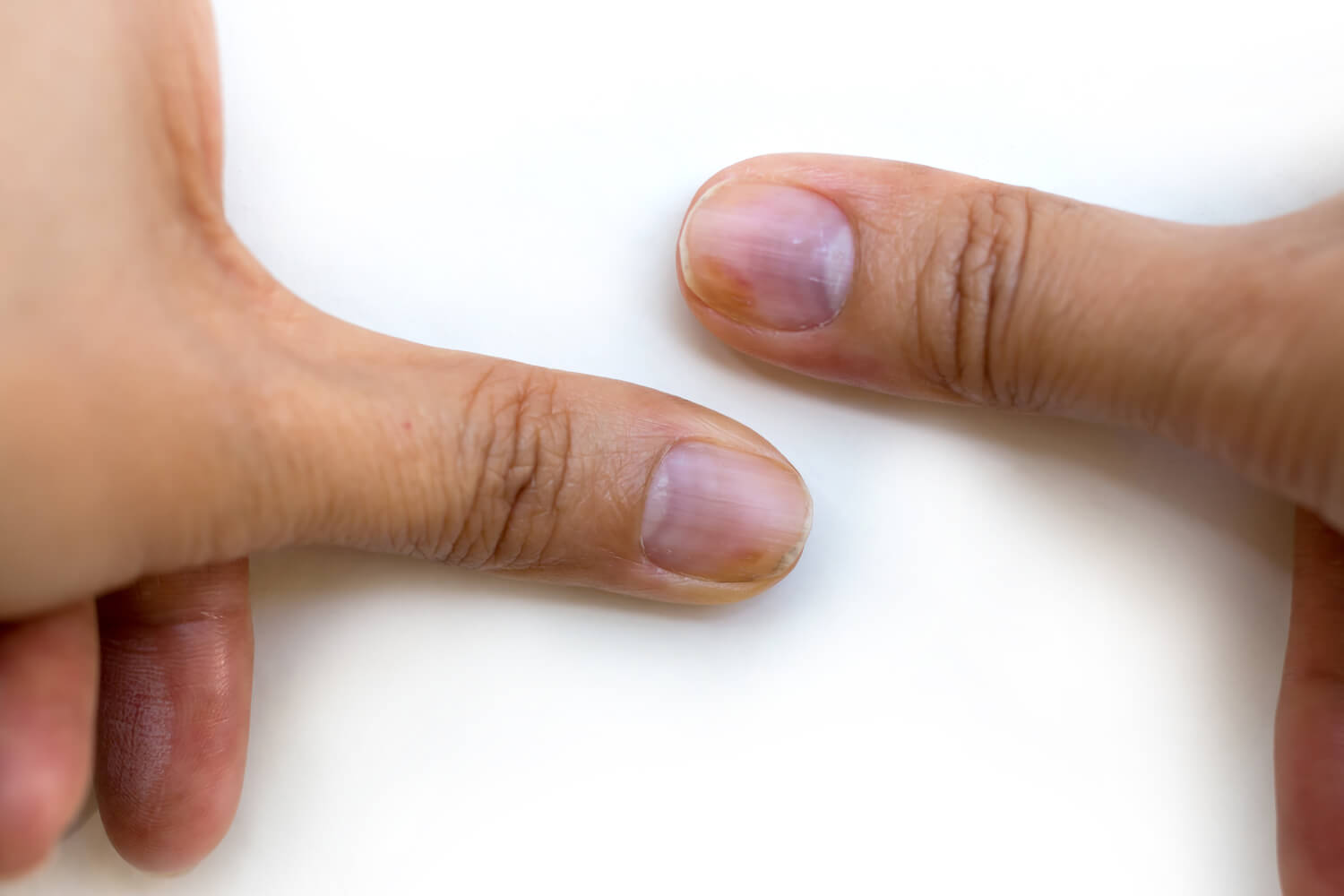 Nail infections can occur due to bacteria and fungi that enter through the cuticles. These can lead to some symptoms that can be unmanageable for pregnant women. Consider seeing your doctor if you observe
Nail discoloration. Pale yellow-colored nails.
Too brittle nails and painful cuticles.
Ingrown nails.
Unusual swelling and pain in the nail beds.
If you see any nail detachment.
Pregnancy can make your body vulnerable to many infections. Unhygienic salons can be unsafe for you and the baby because they may use products that are cheap and contain harmful chemicals. Before you make any appointments at the salon, ensure all the safety steps are followed there. Execute good research around the internet and put together what is safe and what is not for you and the baby at this stage. However, it is completely safe and good to get a manicure and pedicure done during pregnancy with the necessary precautions. But, never hesitate to consult your dermatologist if you notice anything abnormal.
[Read : Nail Changes During Pregnancy]
FAQ's
1. Is it Safe to Go to Get Manicures and Pedicures During Pregnancy?
It is safe to get manicures and pedicures during pregnancy. A little time in the salon with proper safety measures can never harm your baby. Pregnancy enhances hair and nail growth making them strong and healthy. Grooming them can make you feel good and relaxed.
2. How to Take Care of Your Nails During Pregnancy Without a Salon?
Follow some DIY tips like:
Cut and file your nails neatly.
Remove the nail polish with an acetone-free nail polish remover.
Make a good mixture of olive oil.
Scrub it on your hands and wash it off after some time.
Apply a good amount of fragrance-free moisturizer and leave it overnight.
3. Can a Manicure and Pedicure During Pregnancy be Unsafe For the Baby?
A small-time in the salon with proper precautions will not be unsafe for the baby. Select a well-maintained and well-ventilated salon as most nail cosmetics are made of volatile organic compounds. Inhalation of these fumes can be harmful.
Read Also: 8 Cosmetics That Should Be Definitely Avoided During Pregnancy