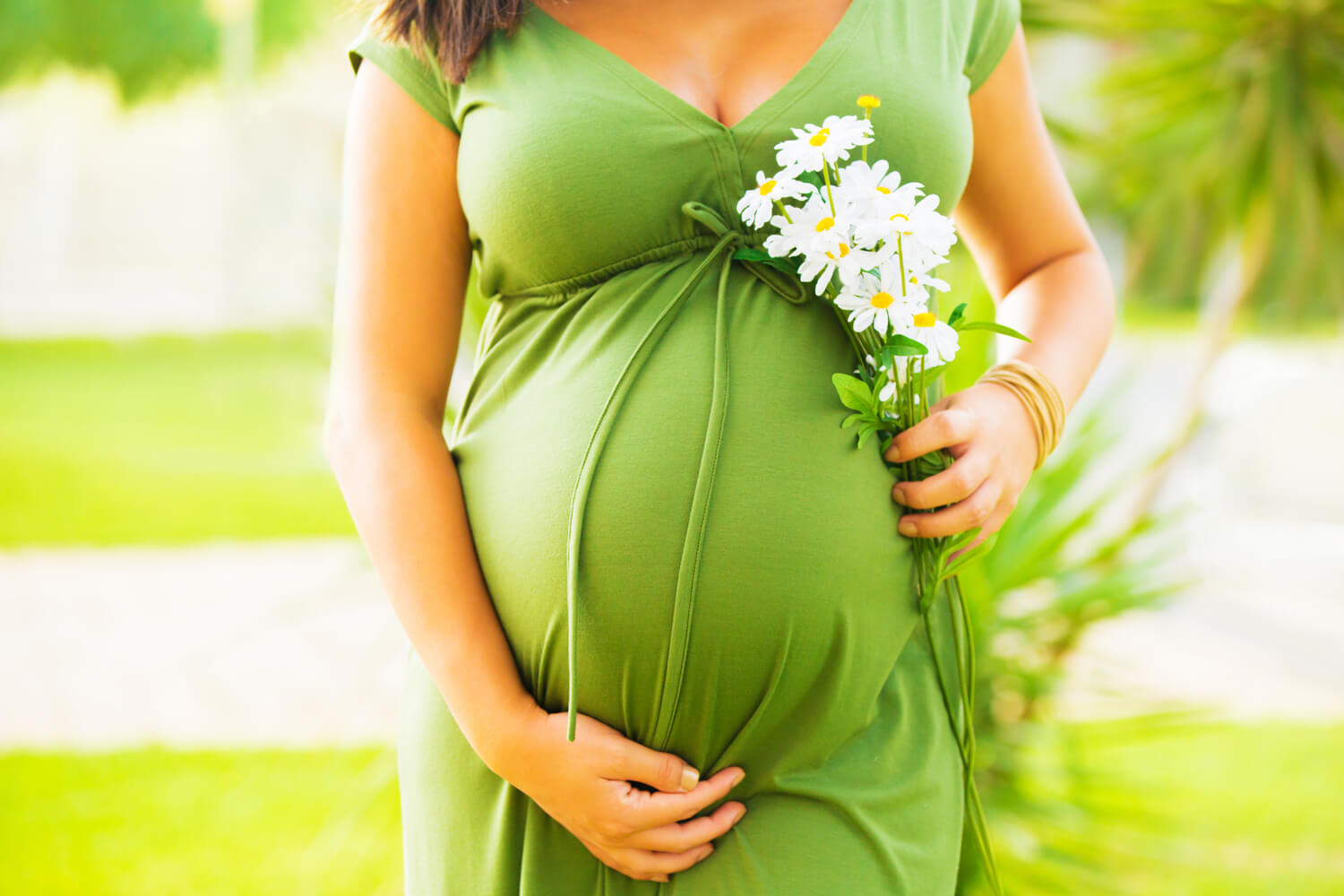 The most beautiful phase of a woman's life is Pregnancy. The body transforms and undergoes many changes. The physical changes of the body need soft as well as a comfortable wear. The ideal maternity wear is one that permits the expansion of the abdomen. It is important for the mother and the baby. Maxi Dresses During Pregnancy is an excellent choice.
In the olden times, the pregnant woman wore old big sized clothes and did not have an option of maternity wear. They were always under the impression that they do not look great. But today, pregnant women have a lot of choices, and they even look great even when they are pregnant. The expecting mother needs comfortable yet stylish wear when they are at work, traveling or staying home. Every mother, though, has different clothing needs, so there are many varieties available.
In This Article
Why is it Important to Wear Maternity Clothes?
It is trendy in the present time to wear clothes that exuberate style, comfort, and elegance. The pregnant women no more wish to hide their bellies but love to flaunt it in the most fashionable manner. They wear clothes that make them look stylish and attractive. Many women dress to hide their bumps, some flaunt it, and some dress up in a subdued manner.
But pregnancy maxi dresses are available for all three types. Pregnancy is an important phase of life. It is important to care about exercise and fitness, diet, and, most of all, being happy.
Maternity wear also comes in stylish n trendy patterns n designs. The maternity clothes made are a fusion of style and comfort. Maternity clothes are the ideal choice over the regular ones. The reasons to buy maternity clothes are, they are:
1. Big Sized
The sizes of maternity clothes are the same as normal clothes. The maternity maxis have more fabric and offer more room for the abdominal area.
2. Has Expandable Waistbands
With the advancing of Pregnancy, the body starts changing. The old pants and leggings don't fit anymore. Also, you need clothes that are more comfortable and do not cause discomfort or pain. They should not be very tight. So, it is ideal for wearing maternity jeans that are more stylish and comfortable. It has a wide waistband made of a soft cloth.
3. More Comfort
Comfort is ideal for all pregnant women. This phase is very tough due to many emotional and physical changes. Many times, the mother feels unwell, bloated, emotional. So, having maternity wear that can help now is a big help. Else not fitting in the clothes adds to the agony. The mother needs clothes that have a breathable fabric that offers comfort and style.
4. Make You Feel Good About Your Self
The attractive maternity clothing line is a way to make one feel good and classy. The mother needs to feel that no matter how she looks, she is great and even responsible for getting a new life. The ideal maternity wear will also boost confidence and morale. Wear maternity bra inside the maxi dress.
Maternity Bras: The breast size starts fluctuating after the third month. A maternity bra is a need by the sixth month. The maternity bras offer extra support, which is the need during Pregnancy. The cross-back bras are available as well. Post-delivery the maternity bras help in feeding.
[Read : Best Bra During Pregnancy]
Do You Need Maxi Dresses During Pregnancy?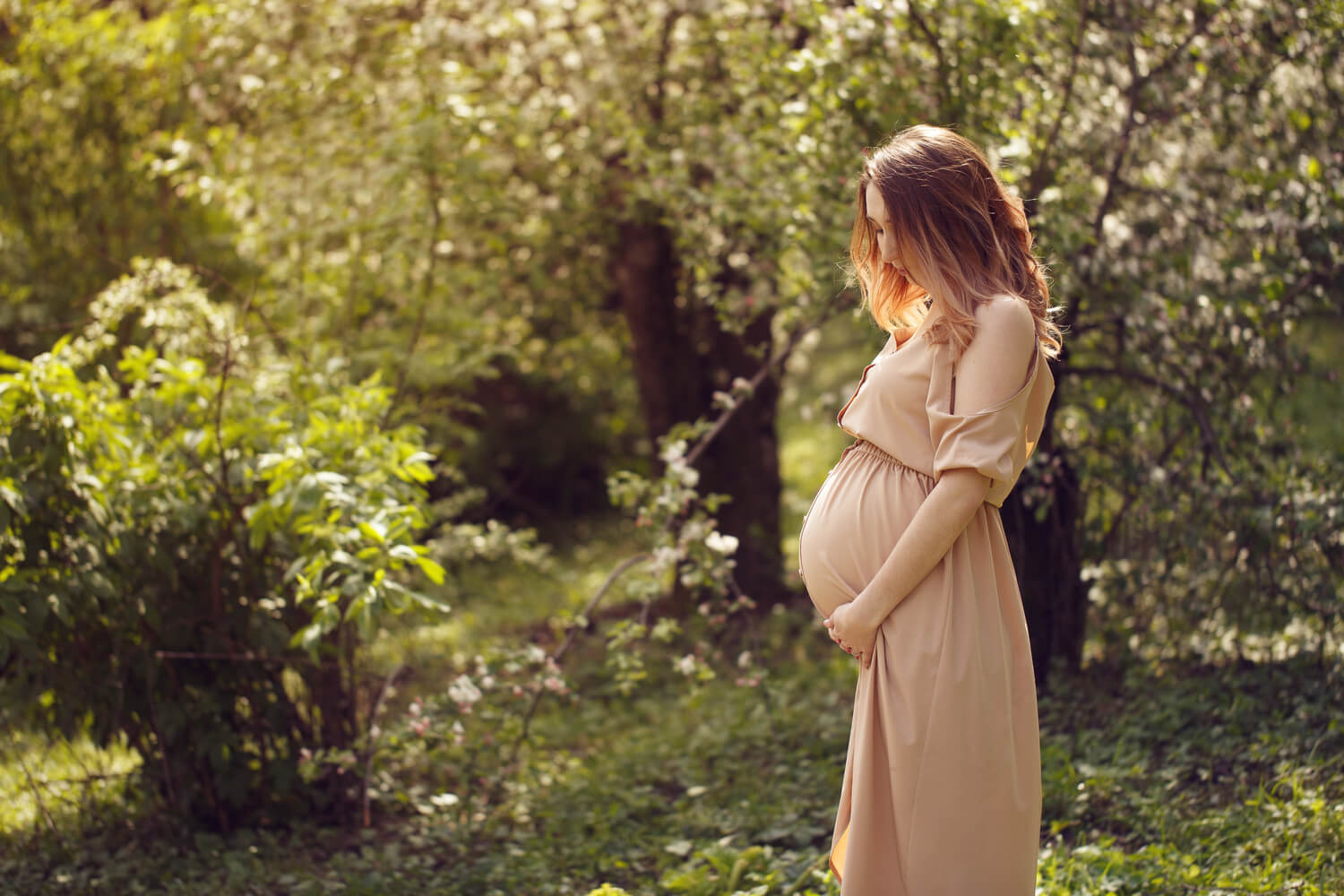 As the pregnancy advances, it becomes difficult to fit in regular clothes. Though it is not important to buy an entire range of wardrobes, buying some maternity wear is inevitable. Maxi Dresses During Pregnancy usually comes into the picture when the mother is six months pregnant. This is the time the belly starts showing up.
How Are Maternity Dresses Different?
Maternity sizes are the same as any regular ones. So, if pregnant women are wearing an "L" size, the maternity size will also be the same. The maternity sizes have extra fabric for more comfort.  The belly pants are of a stretchable fabric that also helps to flatter the body of the pregnant woman.
What Should You Not Wear While Pregnant?
It is integral to select the ideal clothes during Pregnancy. It is a great feeling to dress up in different styles while pregnant. Having an assorted and stylish collection helps in boosting confidence and morale. It even adds to the beauty and grace of the woman. Even though there is a lot of variety available to choose from, yet certain wear is not recommended, and they are:
To buy any designer denim maternity.
Wear clothes, that are very bright or light colors.
Holding to the original bra size
Not to wear the leggings very soon as they will stick to the body.
Advantages Of Wearing Maxi Dresses During Pregnancy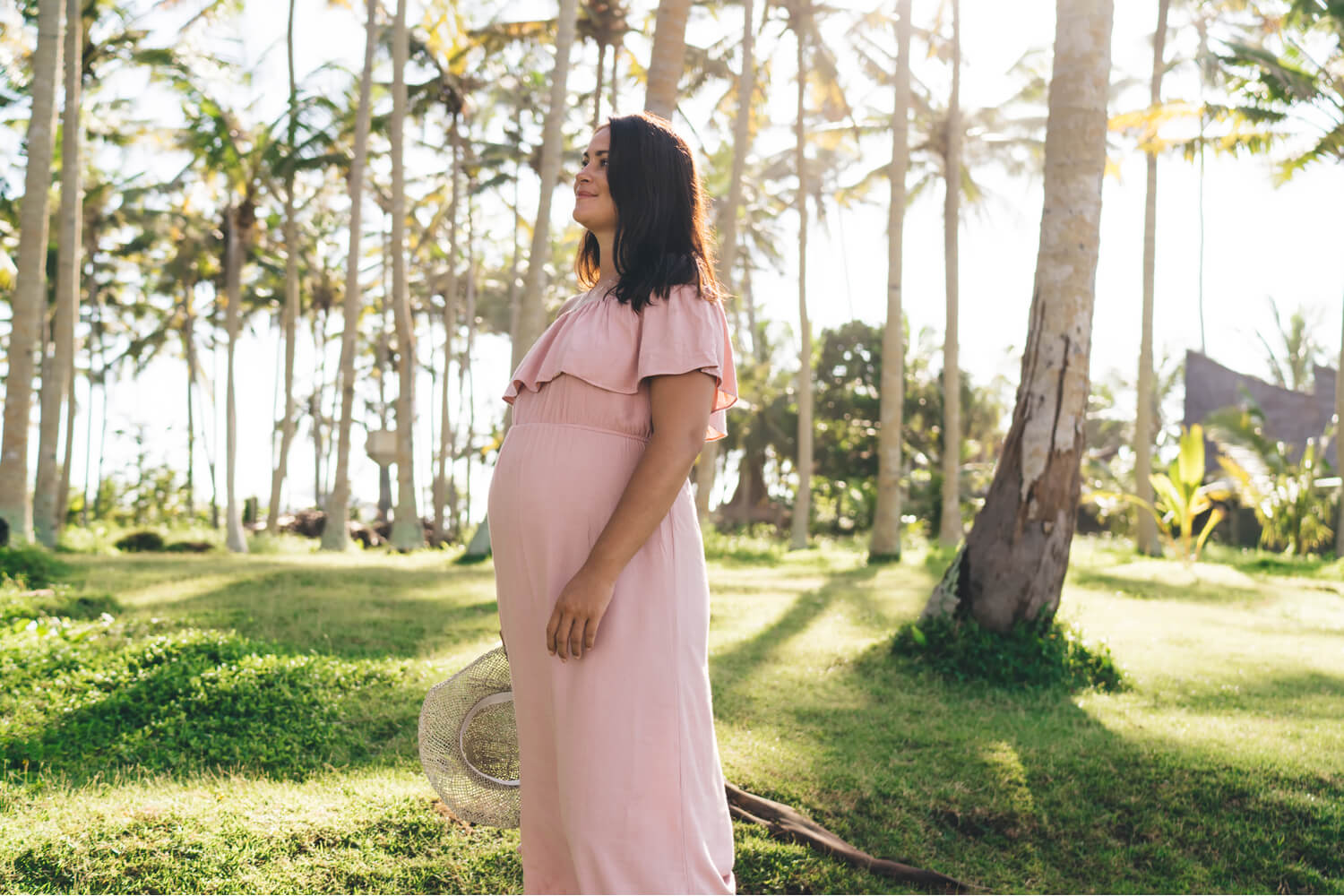 It is vital to have the ideal clothes during Pregnancy. It is important to dress them in beautiful maxis that have style and grace.
They offer comfort as well as style and grace to them. Maxis are the most comfortable dresses. It offers the greatest breathing space. It even offers comfort and suits all body types. Apart from this, the other benefits are:
In case the mother has no time to shave, she can cover up by wearing a maxi.
The maxi dress is a great choice to cover the baby bump. It is a good investment as it is of use before Pregnancy, during Pregnancy, and even after that.
Since maxis are a single piece and available with ease, they suit all types of women.
Maxis offer grace and style.
The maxis paired with heels and jewelry can offer as a glamorous dress. They can even offer a casual side when worn with sandals, flip flops, etc.
[Read : Setting Maternity Wear Wardrobe]
Top Ten Sites From Where You Can Buy Maxi Dresses During Pregnancy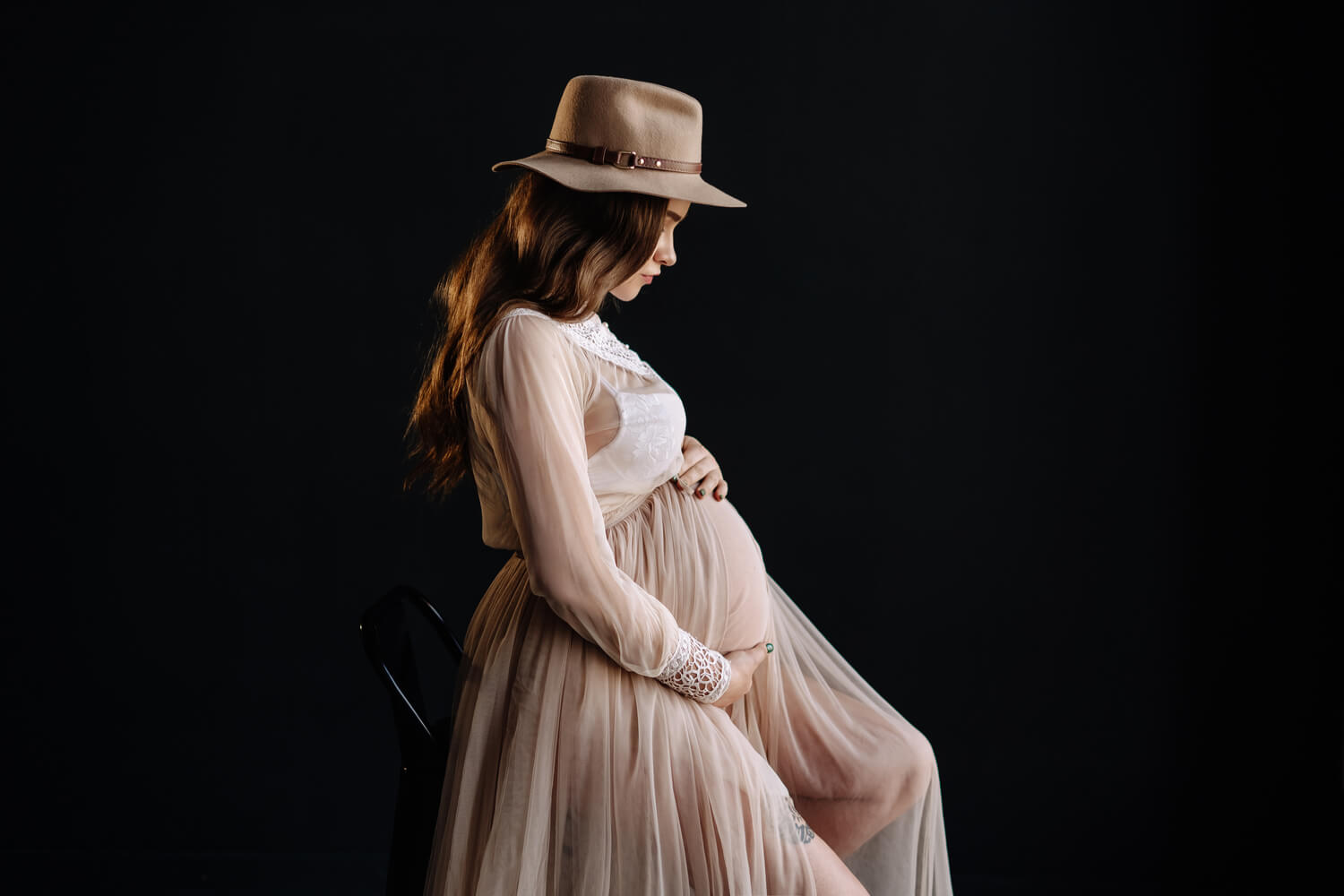 It is very important to wear fabrics that are most comfortable. One should choose the wardrobe line that is suitable for changing body types. Below are the ten sites that are good for buying pregnancy maxi dresses and are:
1. Isabella Oliver
This site offers maxi dresses for Pregnancy. It considers the comfort needed for nine months.
2. H&M
The collection of this site is cute and funny. It comes in beautiful colors and styles and has extra room for the growing belly.
3. ASOS
This is another leading site and offers the best fabric and variety to browse from.
4. Nordstrom
This site features daily, maternity as well as classic maxis. They add style and grace.
5. Old Navy
This site has the collection for the plus sizes with the most affordable price range.
6. Amazon
Amazon has a collection of maxis for Pregnancy from over a plethora of bands.
7. Gap-Offering
The maxis from this site have soft and breathable material. This site is the most sought after one for maxis during Pregnancy. This also has a variety of styles that are good for the belly,
8. Target
This site has a stock of styles and has a great designer range as well.
9. Boohoo
This site has trendy maxis for expectant mothers. It even has some bold styles as well.
10. Macy's
Macys is famous for having maxi dresses from the regular to an exceptional one. All its maxis are bump approved ones.
Thus, it is of prime most importance to choose the best clothes to wear during Pregnancy. This helps the woman to feel good about herself and boost confidence and esteem. One can choose clothes as per their pocket and lifestyle. Comfort should be the sole factor while buying maxi dresses during Pregnancy.
Read Also: Nursing Tops For Pregnant Women