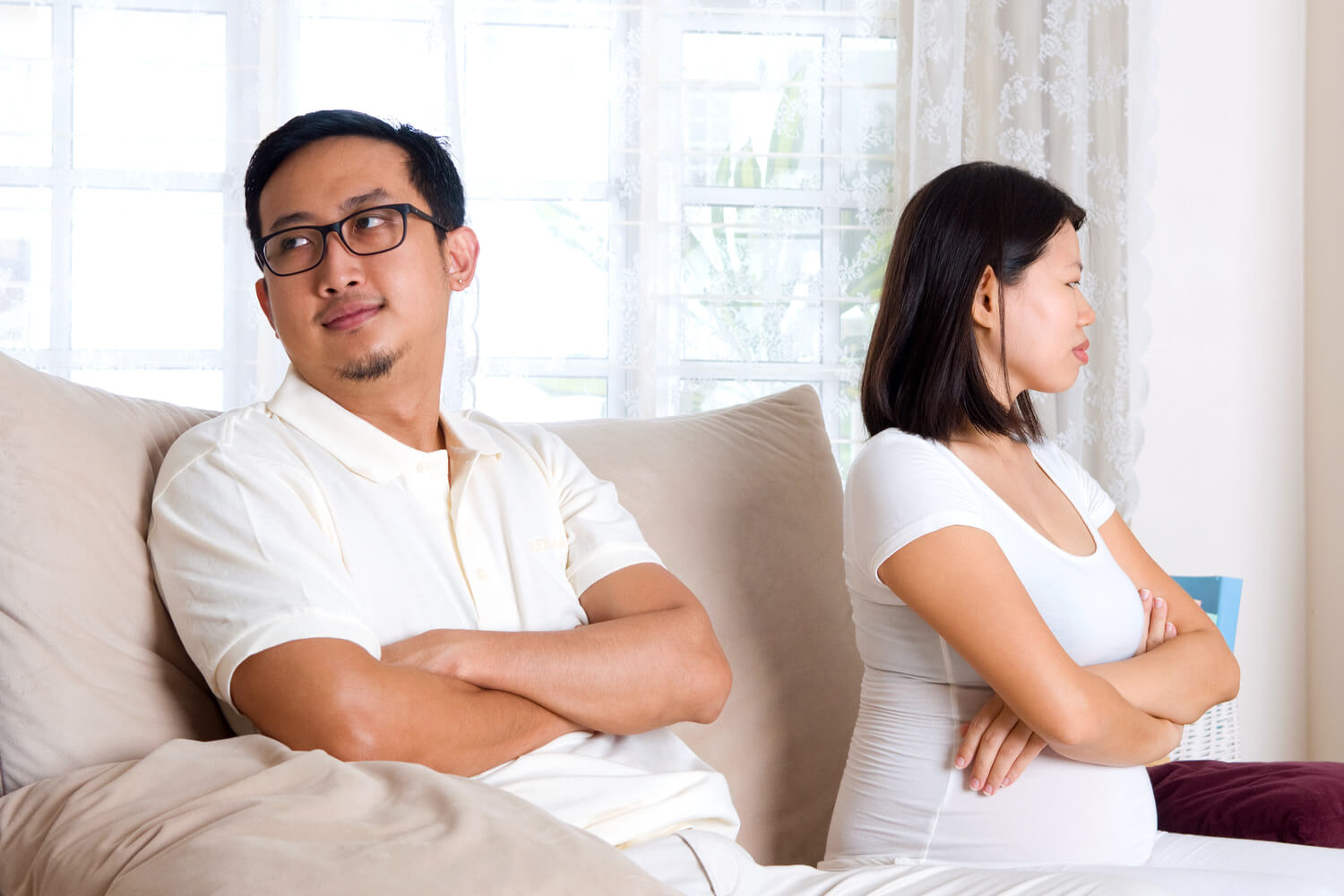 Most pregnant women deal with mood swings at some point in their pregnancy, mostly during the first and the last trimesters. Hormonal changes taking place during pregnancy coupled with physical and emotional changes fluctuate the mood of the expecting mother.
True, mood swings during pregnancy can sometimes be a cause of concern and may stress your marriage and relationship, but hey, this is your pregnant wife here! It can be hard for a man to put up with all kinds of crazy and irrational moodiness, but that is what love is all about.
In This Article
Understanding Pregnancy Mood Swings
So you got to know that your wife is pregnant, and though you are somewhat in the middle of being happy and yet scared of the changes post-baby, she decides to throw a random request of a food craving at 2 am.
You tell her that tomorrow morning her desire will have to be furnished, but she resorts to a fit of crying and howling and cursing and you are left in a desperate situation not knowing what you did that you should probably have not done.
No, it isn't her, it is her hormones. The partner should understand that it is not her true self, but the hormonal changes that make her react differently in different situations. Let not her mood swings affect your relationship with her. It is important for the partner to understand that her mood swings are temporary and are caused by pregnancy.
She might want to fight over trivial issues, will get teary about the small stuff, she might overreact on small issues, she might dislike things which she liked once or her insecurity towards you might increase because of the physical changes she undergoes or any such odd behavior are just part of her mood swing.
Top 10 Tips to Deal With Her Mood Swings
Pregnancy is a beautiful journey, and though it may seem impossible at times, yet pregnancy and childbirth will make your relationship much, much stronger than ever before. Your wife will continue to have these emotional roller-coaster rides where she will go up and down, and you will feel like you are not doing anything right.
But because you love her, and understand that she is going through a plethora of physical, mental, and emotional changes, the below tips will help you deal with her mood swings in an effective way:
1. Be Patient
The first and the most important point! Two people arguing will do no good to each other! The partner must try to be patient while dealing with a pregnant wife's mood swings. Let not her fluctuating behavior makes you irritated and frustrated. Just remember, her mood swings will not last forever. So work on your tolerance level for her sake.
2. Refrain From Tit For Tat
Do not respond to her anger with anger, it will just make her mood worse. Try to sort it out with love and tenderness. She might cry, yell or get irritated for no reason. In such situations, the husband must try to comfort her and make her feel better instead of getting angry with her. Try not to provoke her.
3. Take Good Care of Her Diet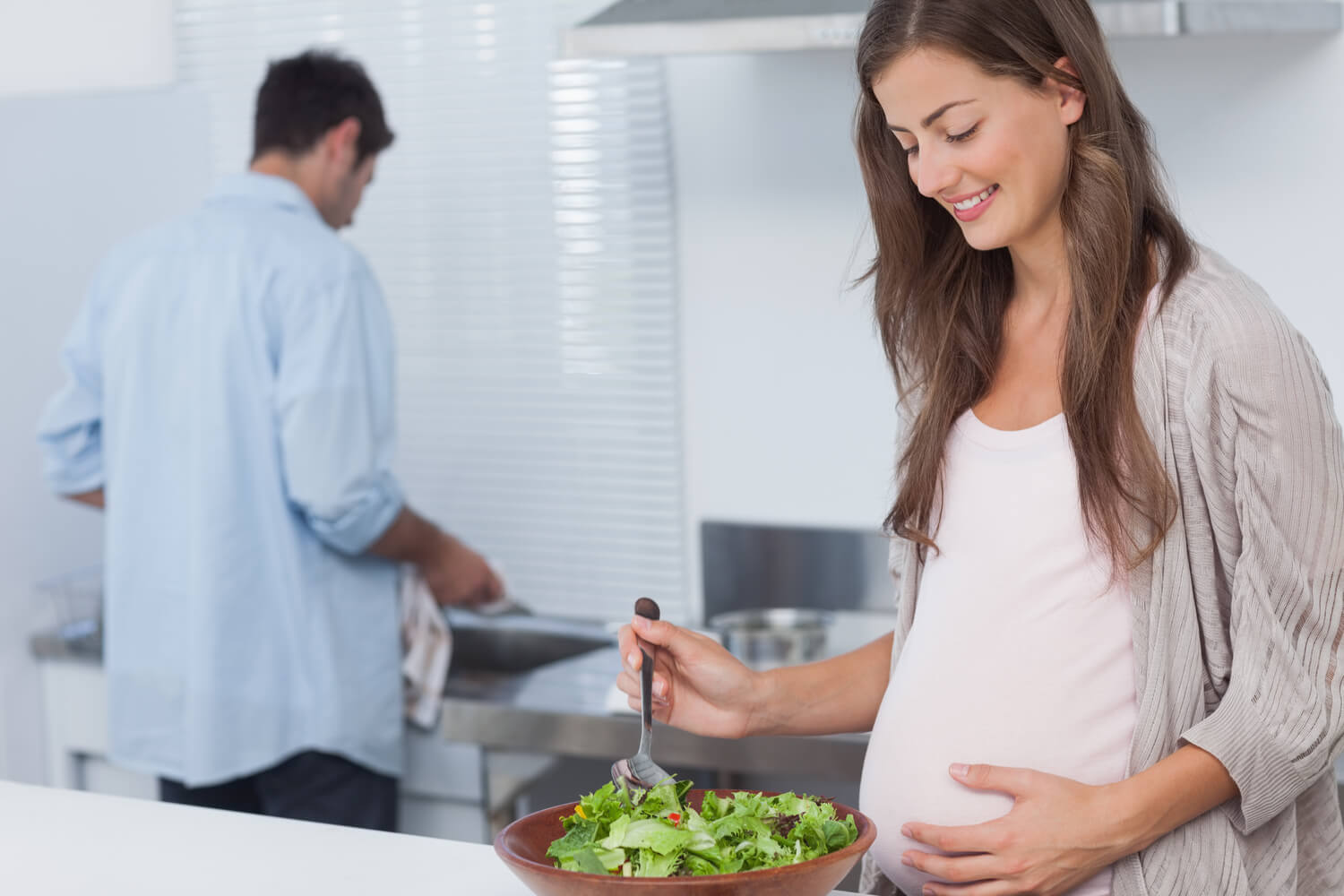 Try not to eat junk food in front of her. Accompany her in healthy eating mission and do encourage the same. Do not tempt her by eating food that can be dangerous for the baby's growth. And avoid smoking and drinking in her presence.
Low blood sugar can trigger mood swings, so if you find her gone cranky all the way, offer something she likes to eat!
4. Forget the Rationals
Rationalism goes for a toss when your wife's hormones are at their moodiest best. During arguments, try to be flexible and do not correct her for every single thing. During pregnancy, it's not about right or wrong, but it's about letting it go for your wife's sake.
5. Make Her Feel Special and Beautiful
At times the cause for her mood swing is the feeling of getting unattractive and fat. The belly is all big and the feet are swollen. She cannot wear her old dresses and dresses that she wears now no longer fit in after a few weeks.
Do you see what she is going through? Let her know that she is still beautiful and attractive for you and your love will never change, no matter what all physical changes her body will undergo.
[Read : 10 Things An Expecting Wife Wants Her Husband To Do]
6. Work Out Together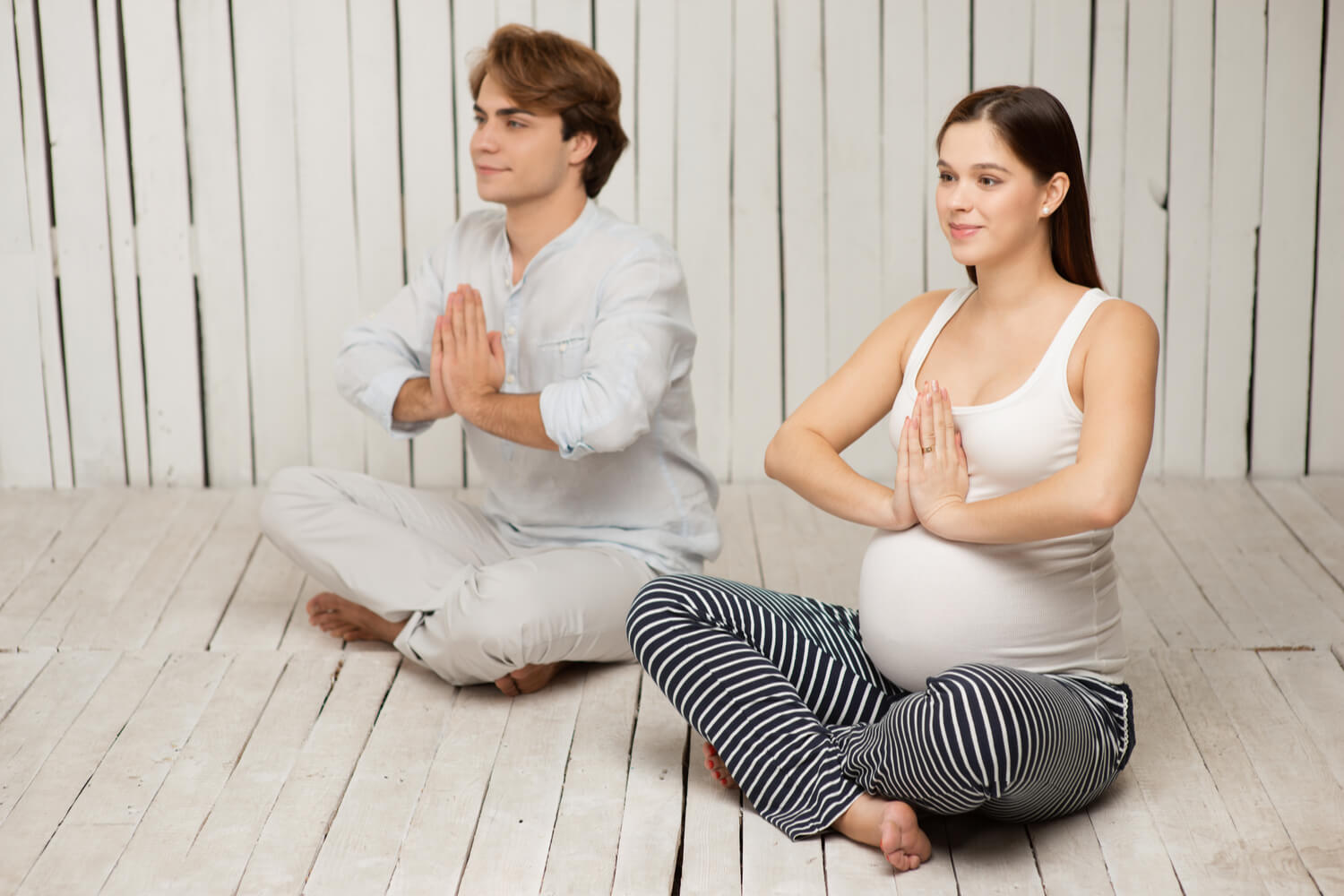 Exercise is a good stress-buster so motivate her and join her during her exercise session. Walking is the best exercise. So, accompany her during the walk and exchange your thoughts and feelings. It's a good way of bonding.
7. Date Break
Do not lock her in the house- she is not sick. An occasional date will do wonders for both of you. Take her out for movies, dinner, or places where she can feel relaxed and forget all her stress and worries.
8. Show Her Your Love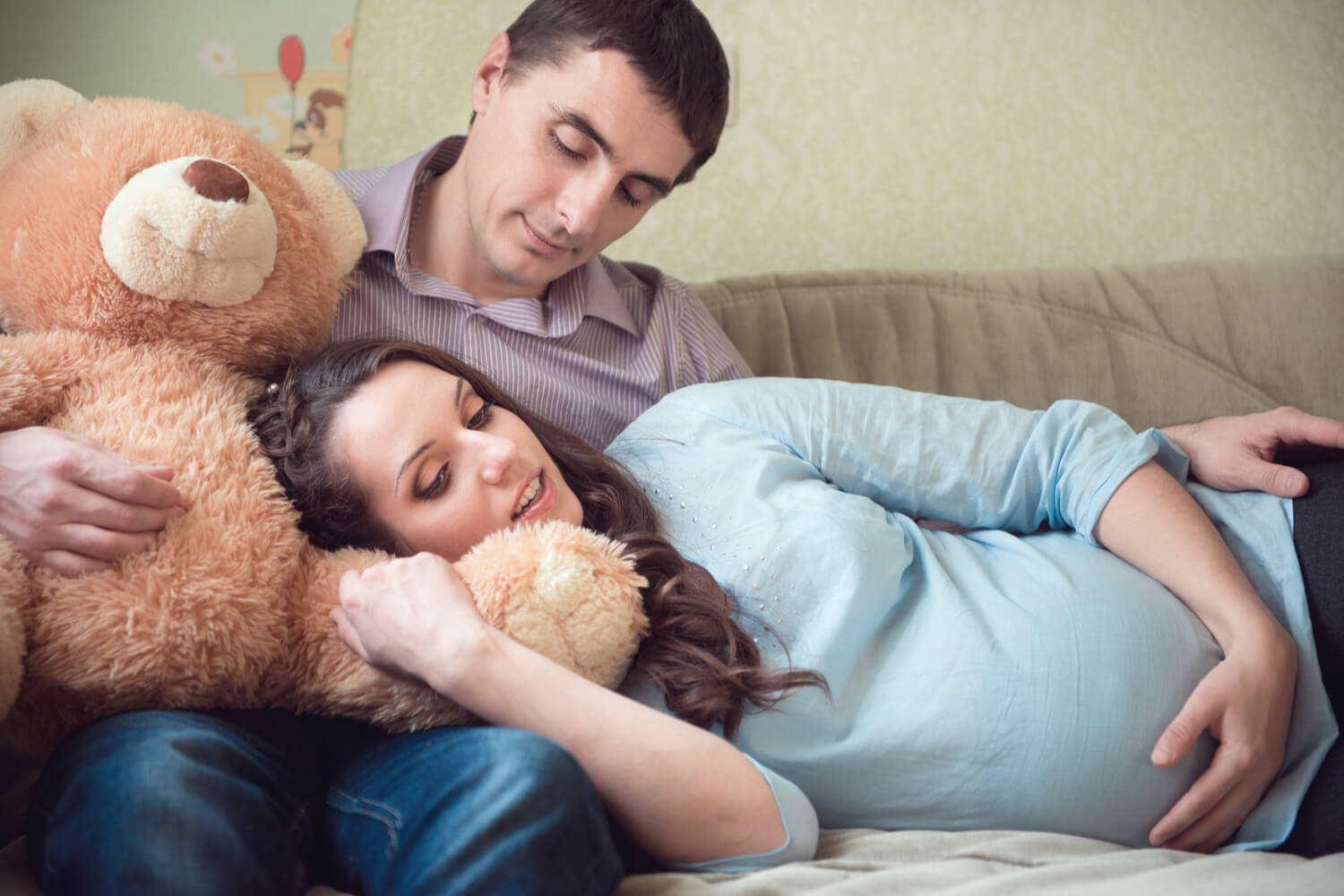 Of course, you do love her, but why not just show it loud enough? Pamper her and make her feel special always. She will feel strong and positive with your moral and physical support. Always give her positive and cheerful surroundings.
Take care of her likes and dislikes. She might start liking things that she once disliked. So keep track of these changes and make her feel special and happy.
9. Do Not Take Things Personally
So she has been yelling and crying and screaming and blasting you for no apparent genuine reasons. Hey, do not end up sulking and taking things personally. Remember, it is not her, it is the hormones talking!
Do not respond to her with anger or frustration, it will only provoke her more. Instead, show some understanding and a bit of tenderness.
[Read : For Expecting Dads- Her Hormones Explained]
10. Educate Yourself About Pregnancy and Childbirth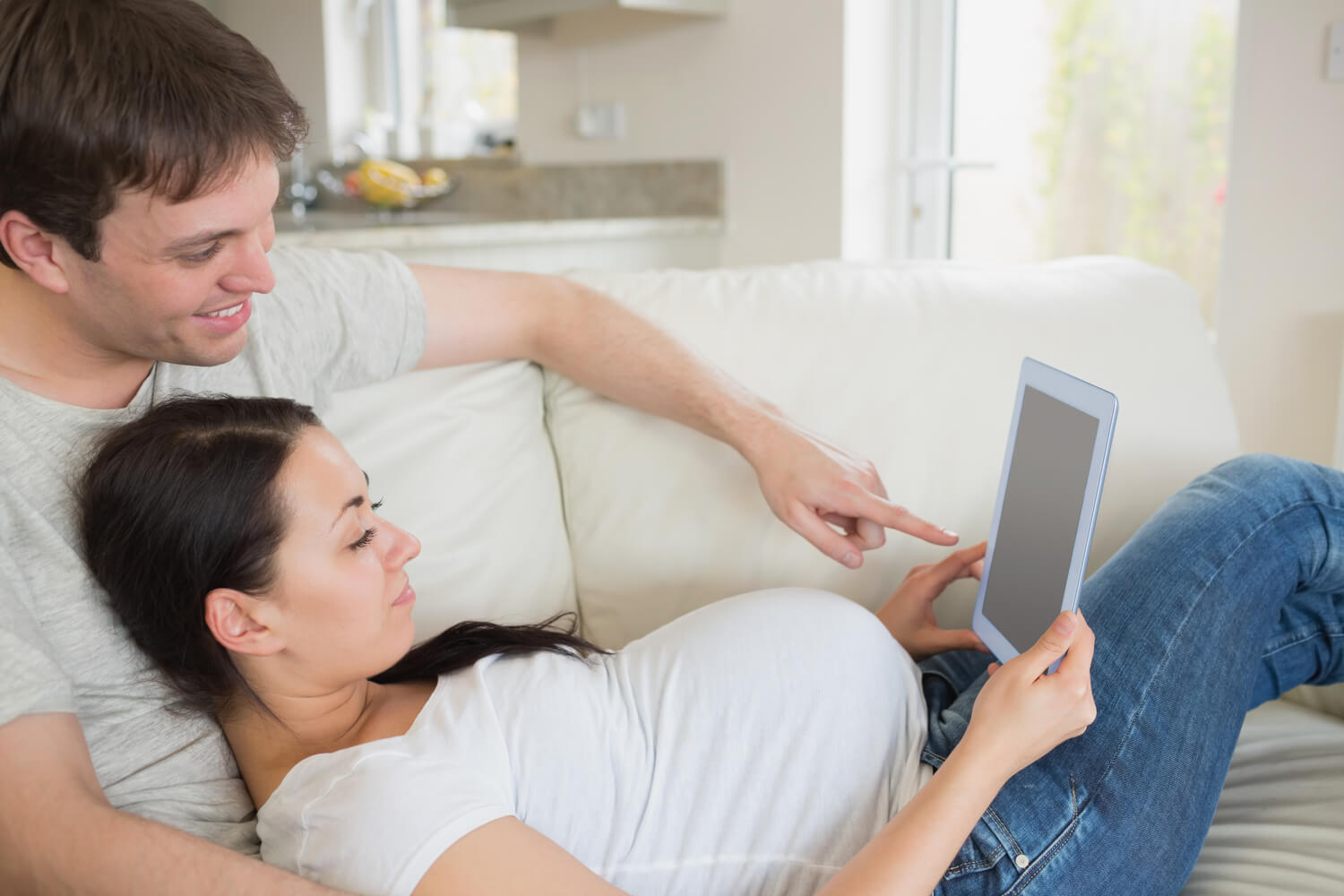 Yes, so a lot of things do not make sense here. But once you do, read about what your wife is going through and how the baby is growing, you will probably understand her better.
Seeing your active participation in parenthood will make your wife happy and will look forward to welcoming the baby with a positive approach.
Mood swings can have a negative effect on your relationship. So do not take these fluctuating moods personally. Always remember, it is just a part of pregnancy and your wife loves you and needs your support. So deal with it patiently and always work out in making your relationship stronger and healthier.
Your love and concern can help her overcome mood swings so always try to understand your wife and be her strongest supporter in this journey of parenthood. "Don't worry about it. I got it." Simple Words. Powerful Outcome
Read Also: 10 Things You Must Not Say To Your Wife When She Is Expecting