A salad during pregnancy makes a perfect lunch or dinner, no matter how you flip it. That's because these easy-to-make meals genuinely fulfill without weighing one down. Packed with nourishing, fresh-cut vegetables and fruits, entrée salads during pregnancy incorporate essential nutrition an expectant woman requires, which includes protein, iron, folate, and calcium.
Pregnancy salads can also fulfill cravings because you can add just about anything into a salad dish with strikingly delicious outcomes. Thanks to the fiber-rich green goods and added protein in ingredients such as cheese, lean meat, and legumes, they are filling too. Still, can I eat chicken salad while pregnant? is a common question in many forums. And so is, is it bad to eat a salad every day? Let's find out!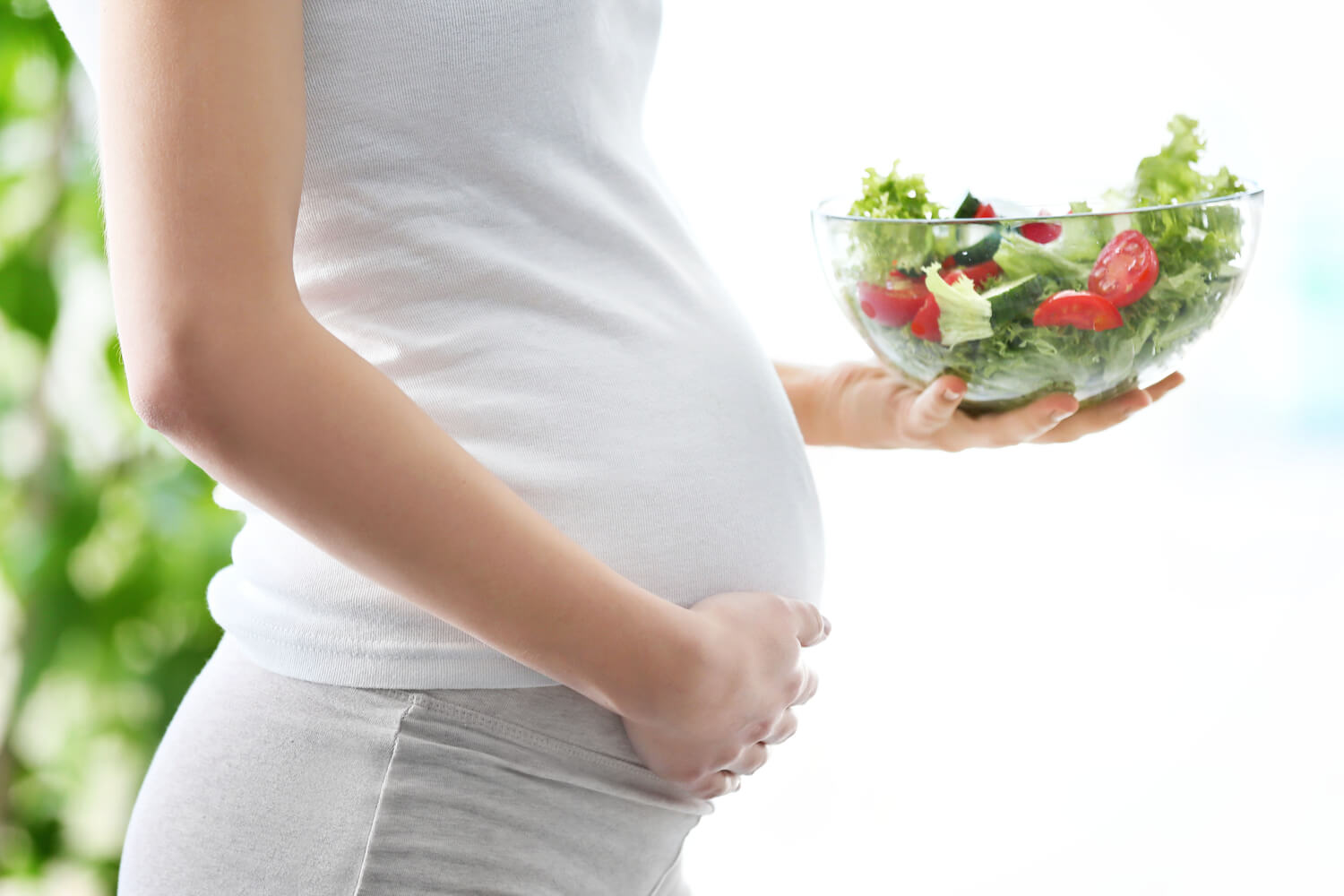 Why is it Crucial to Consume Salads During Pregnancy?
Consumption of salads during pregnancy, which includes vegetables that provide necessary nutrients like calcium, folate, and iron, can do wonders for the well-being of an expectant woman. The inclusion of cheese, legumes, and meat can meet the protein and fiber needs, and keep hunger satiated for an extended time period.
What Salads are Safe to Consume During Pregnancy?
During pregnancy, there are a few salads that one can look forward to which are healthy and non-hazardous for consumption:
During Pregnancy, Fruit salad is a delectable and safe pick as it is juicy, sweet, and loaded with vitamins. Fruit salads are by and large safe to devour during pregnancy, but be cautious to exclude fruits that are not recommended to eat during pregnancy such as papaya and pineapple to name a few since they contain certain enzymes which change the lineament of the uterine cervix which could bring on early contractions. For toppings, keep aside anything with high sugar content, like whipped cream. Alternatively, you can choose yogurt.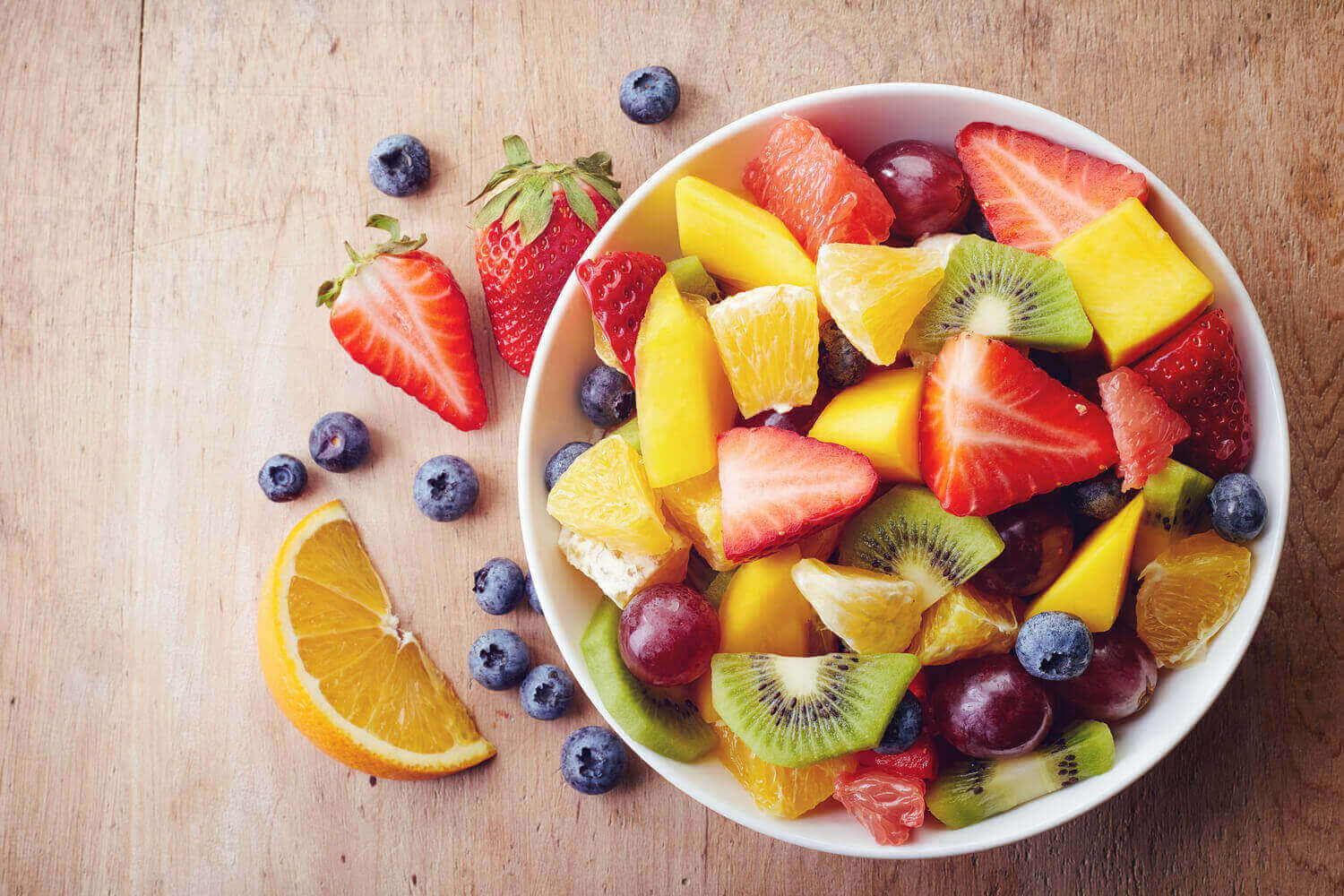 During pregnancy, opt for spinach and lettuce to prepare any healthy salad, as there is a high requirement for folate and iron-rich diet.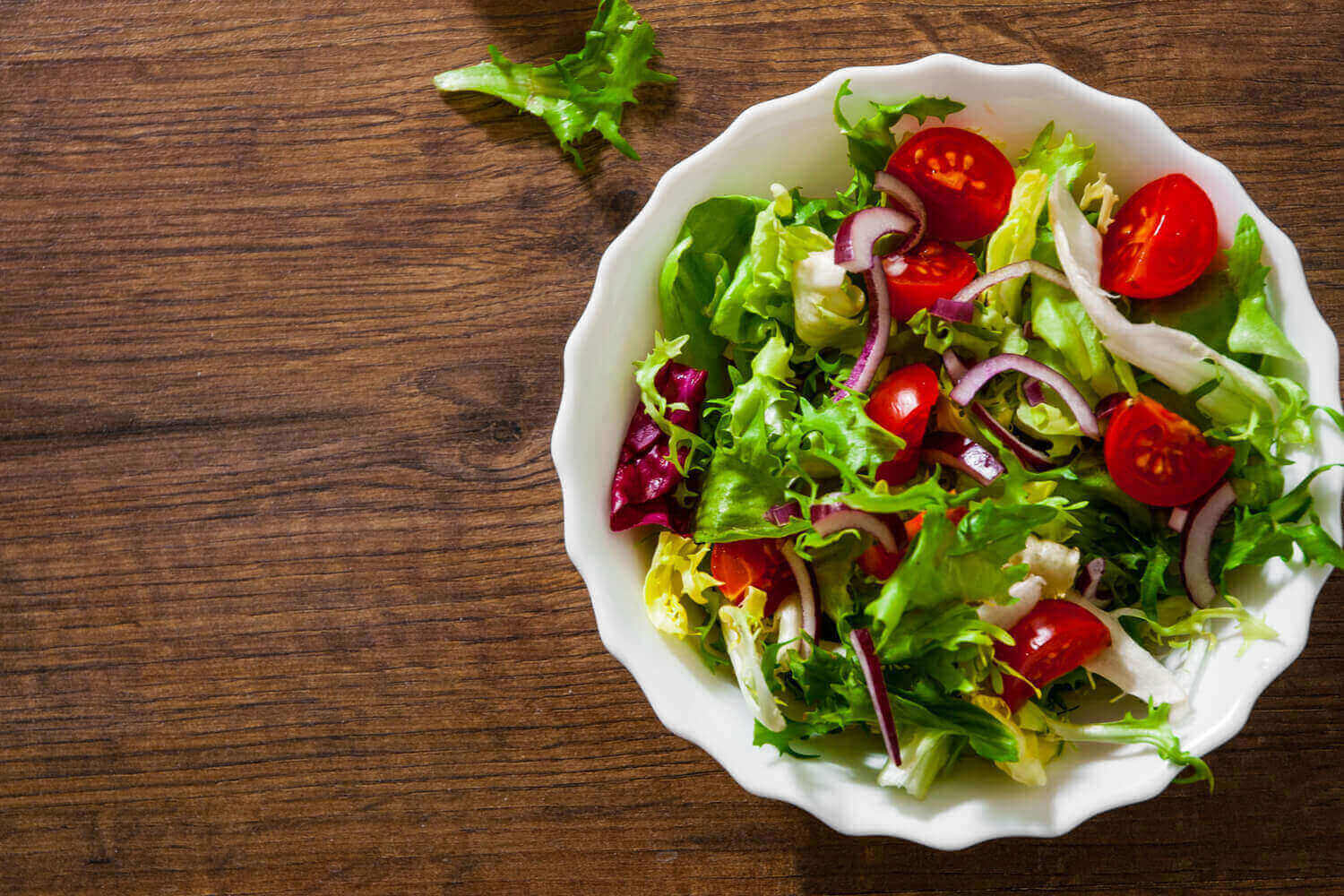 Grain and Legumes Salads:
A legumes salad prepared with cooked and boiled legumes is a great source of iron and protein. You may add whole grains and pasta to your legumes salad, and make it even more delicious by tossing in capsicum, corn, and sweet potatoes. A lot of pasta salad recipes call for eggs, so make sure the eggs are cooked completely or use a substitute.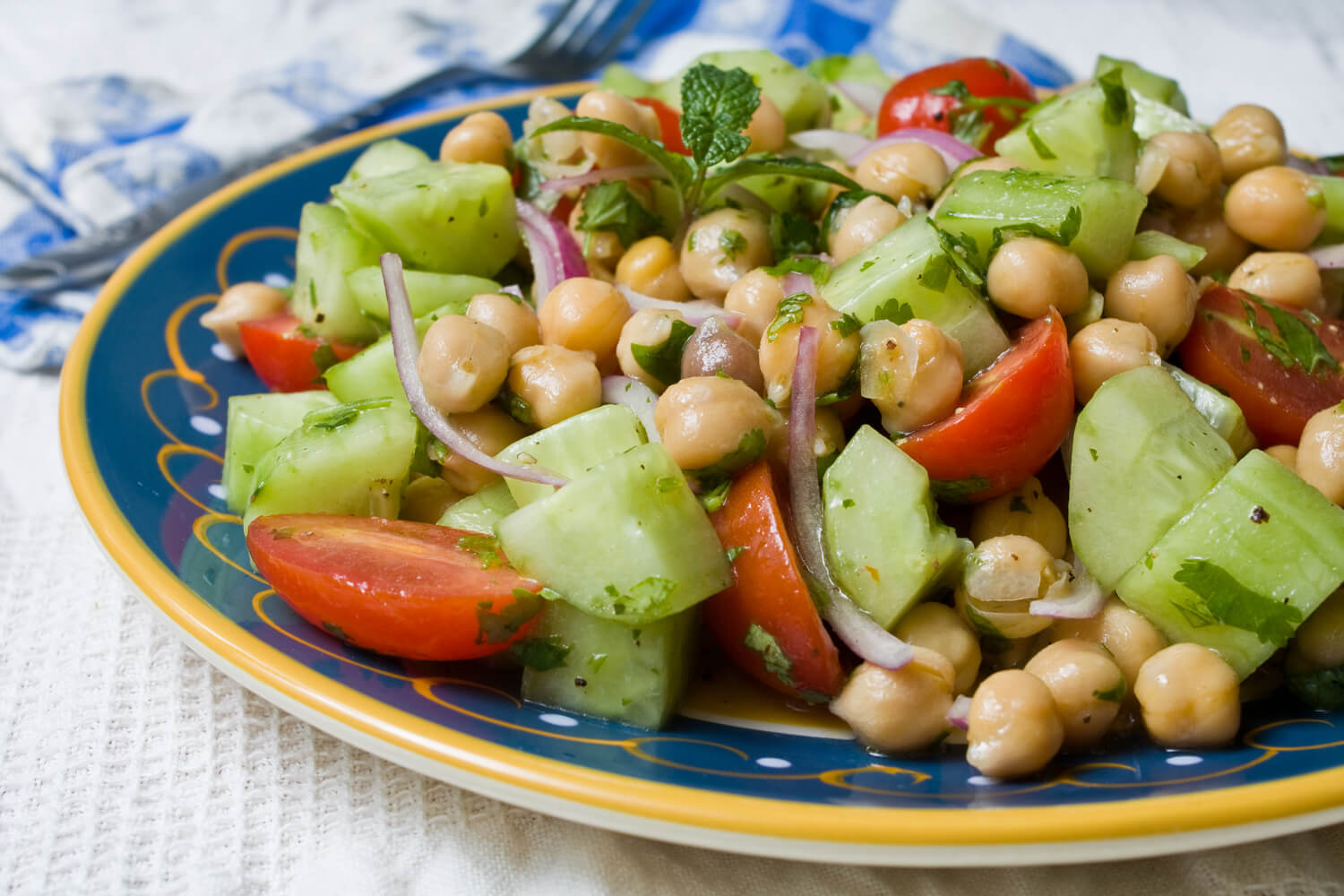 Cheese is an outstanding element of a salad. However, consumption of processed soft cheese can be deadly, as it may include listeria which may result in a miscarriage. Home-made cottage cheese is a better option to prepare salads.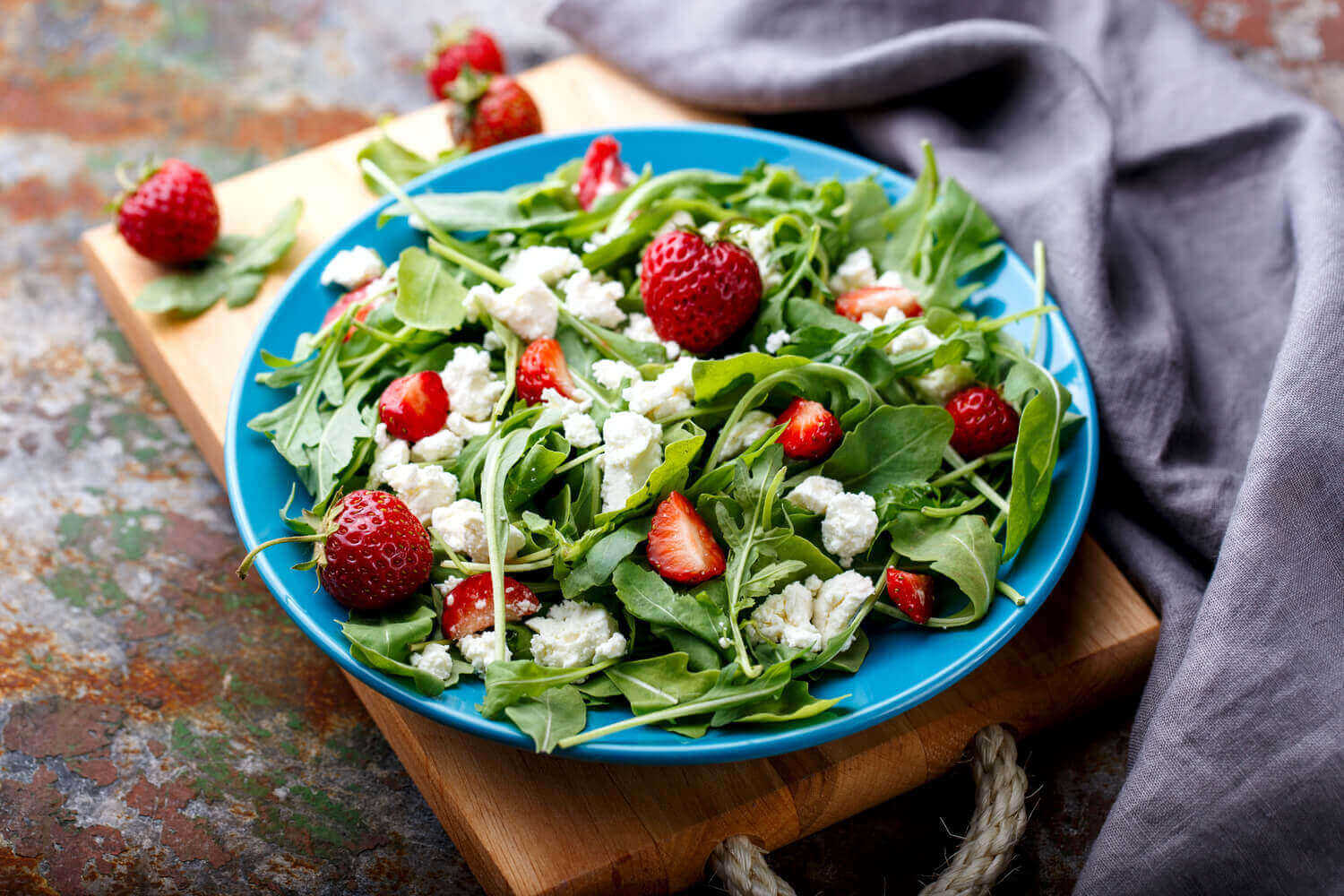 No, we don't suggest that you can add cold-cut meats, raw eggs, raw and smoked fish, and seafood high in mercury in your salads. Anything raw, and anything from the sea which is high in mercury, is dangerous to eat during pregnancy. Make sure that meat is cooked to perfection while preparing a meat salad. You may include cooked chicken, cooked turkey, or salmon in salads to meet your daily dosage of protein requirement during pregnancy. You may also opt for light canned tuna chunks, as the mercury content in these is pretty low. Nevertheless, take a nutritionist's consultation ahead of including these in your meal plan.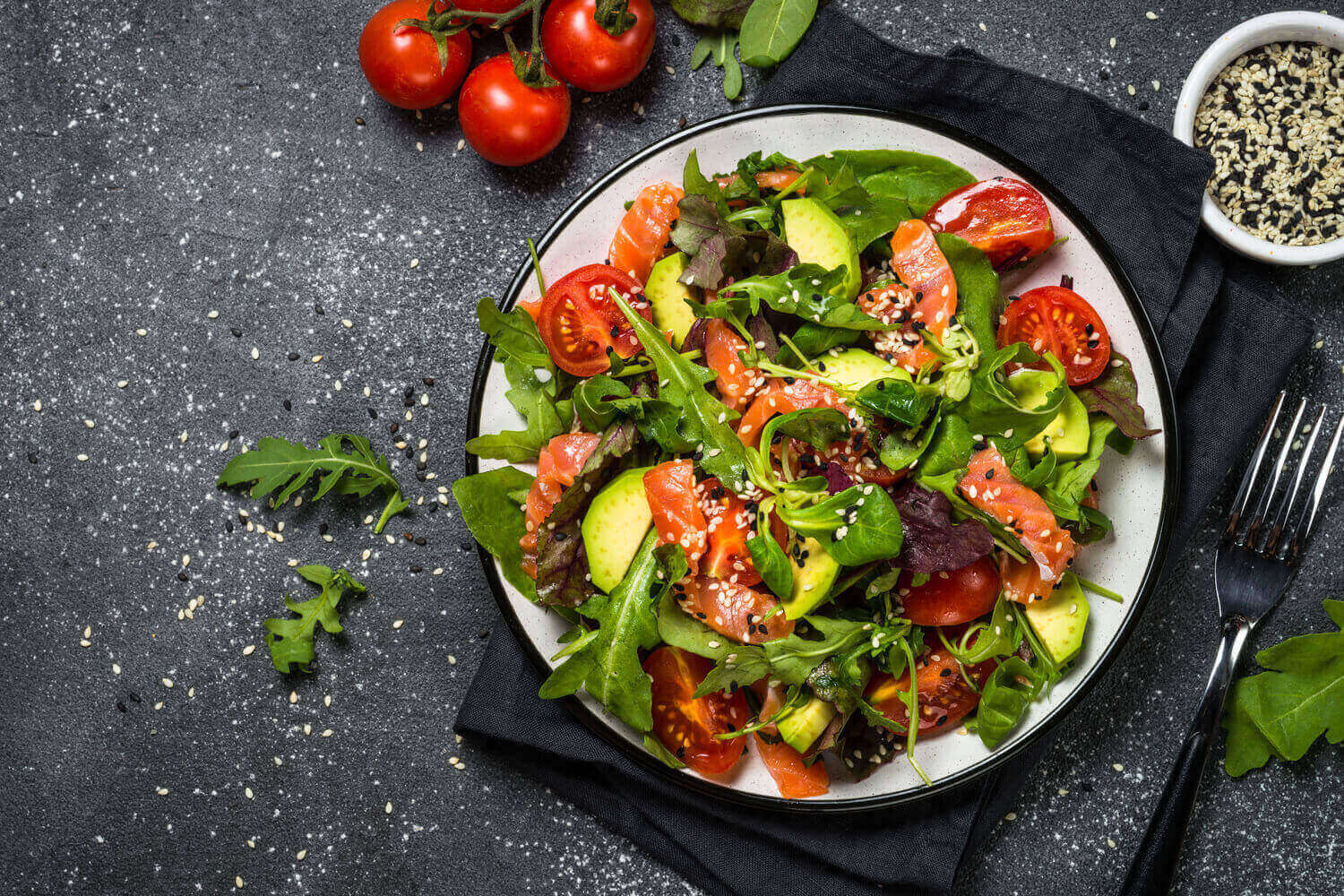 Frequently Asked Questions:
Here are a few frequently asked questions about salads during pregnancy:
1. Can Pregnant Women eat Chicken Salad?
Commercially made chicken salad or sandwiches (tinned or fresh) are harmless. Store-bought chicken salad might not be safe to consume during pregnancy. Chicken salads such as Caesar or Bistro may require checking ahead of consumption. Therefore if you ask is it safe to eat chicken salad when pregnant, then we would suggest fresh homemade chicken salad is perfectly safe.
2. Is it Safe to Consume Pre-Washed/Refrigerated Salad while Pregnant?
Avoid storing salads at room temperature, as storage of salads at room temperature can lead to the formation of bacteria. It's safe to eat a pre-washed and refrigerated salad, as long as the salad is kept in an air-tight box.
3. Is it Safe to Consume Raw Salad During Pregnancy?
As long as all the vegetables are washed properly and are fresh, raw vegetarian salads can be consumed during pregnancy. However, salads with raw greens, and raw meat should be avoided.
4. Is it Safe to Consume Pre-Packed Salads in Pregnancy?
As long as they do not include raw eggs, meat, and heavy dressing, it is alright to consume pre-packed salads during pregnancy.  Besides, they should be consumed well within their date of expiry.
5. Is it Bad to Eat a Salad Every Day During Pregnancy?
Salads have a reputation for being a healthy dish. They are also simple to customize and make a unique dish every time you sit down to eat, but is the consumption of salad every day during pregnancy safe? A normal salad, prepared with romaine and spring mix lettuces is a great source of fiber, vitamins A and K, folate, manganese, and potassium. These minerals and vitamins, particularly folate, aid to support a healthy baby. The fiber is also helpful for mothers with pregnancy-related constipation. Eating a salad every day provides pregnant mothers a regular boost of minerals and vitamins. However, for women who are sensitive to the effects of fiber, consumption of salad every day may mean more frequent visits to the washroom.
Overall, during pregnancy, the best option is to make a fresh-cut salad at home, after thoroughly washing the leafy greens. Loaded with fiber, minerals, and vitamins, salads are a wholesome and safe add-on to a pregnancy diet. Four to six cupfuls of vegetables and fruits are required every day during pregnancy. Salads are the clear pick to add to your diet.
Eating out isn't off the table. Nevertheless, it is all-important to avoid salad bars, pre-cut fruit salad, and salads prepared with bagged greens as these items are most liable to carry microbes. So, indulge in these salads, and eat healthily. Have a blessed pregnancy! Bon appétit!