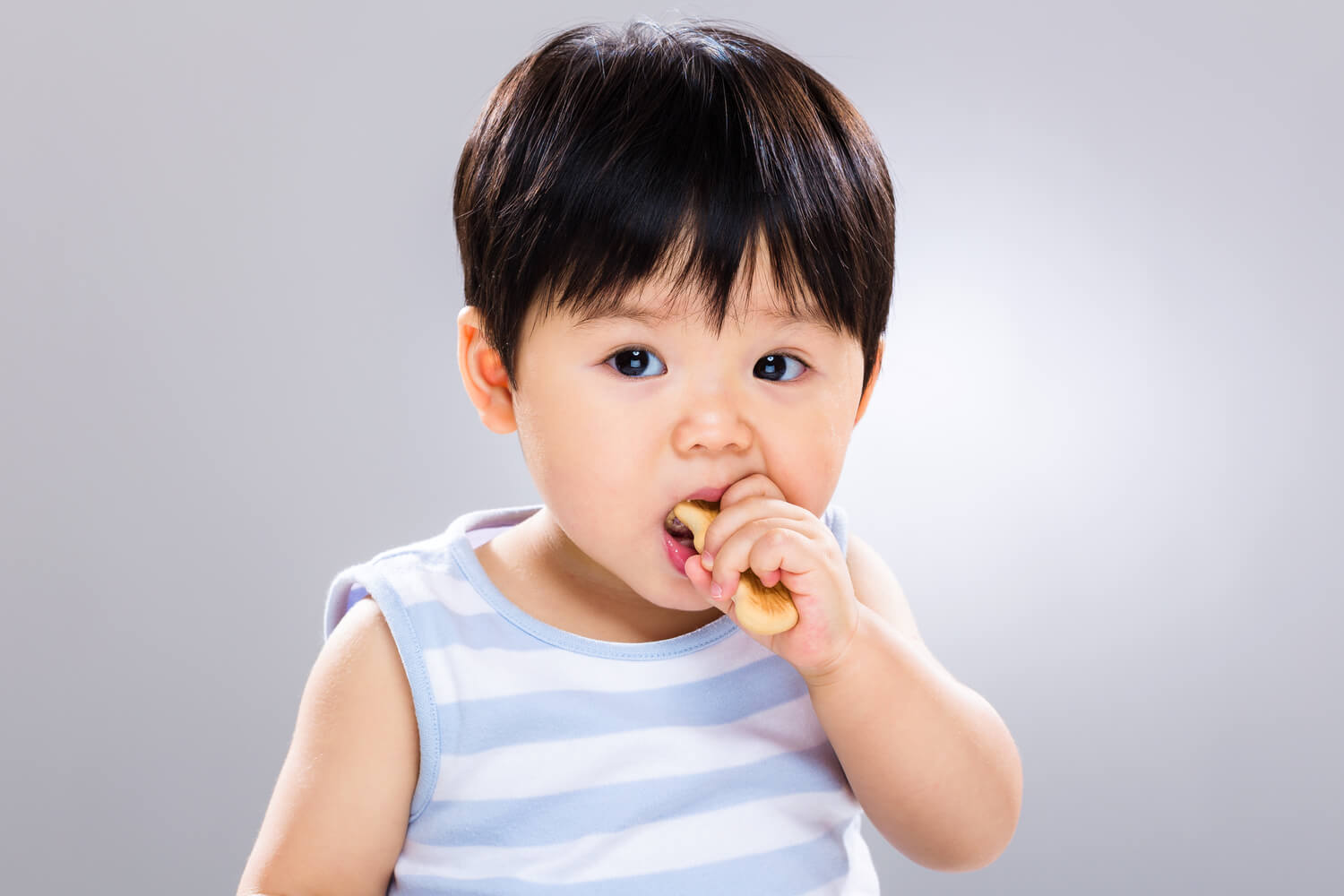 Babies are tiny, cute, full of surprises and always hungry! When a baby turns 6 months old and is ready to start the solid foods journey, the options seem to be plenty but still very limited in their own way. You cannot give anything and everything you eat to your 6 month old. You need to be cautious about what you feed your little baby.
The problem seems to be bigger when you step out of the comfort of your home where you have access to a lot of healthy homemade food items. What can you give your baby when you step out? What can you carry with you for those emergency hunger pangs? Something that is easy to carry, mess free and doesn't spoil easily.
In This Article
Biscuits For Babies
Biscuits are our go to snack that we like to have when we have a cup of coffee, when we are hungry but not hungry enough for a meal, when we are bored, and the list just goes on. The biscuit industry has been creative enough to come up with a large variety for not just adults but for kids and babies too.
The market for such biscuits which label themselves as "healthy", "organic", "sugar-free" is just huge. You can even find biscuits for a 6 month baby in India. As long as there are buyers, sellers will increase and come up with more variety of biscuits.
Have you ever considered giving your tiny baby a biscuit? Don't Marie biscuits for baby seem to be one of the easiest snacks to pack? You can forget the Parle-G biscuit for baby in the bag for a few months and they will still not spoil.
Can I Give Biscuits to My Baby?
No matter how convenient they may seem, giving biscuits to babies is not a very good idea. Doctors don't recommend it either. But, when you don't have many options for foods to carry, when you are on the move, biscuits are the most convenient option.
Can I Give Store-Brought Biscuits to My Baby?
No, the simplest reason is – they are not nutritious. The biscuits sold by various brands in the stores are not healthy for a baby. Yes, they claim to have more calcium than others; fortified with certain nutrients; sugar free, etc., but the store bought ones are still not a healthy option because they contain
Refined flour
Additives
Trans fats
Too much sugar
Components that can cause allergies
Zero nutrition
Top 8 Best Biscuits Brand For Babies
The next natural question is, though not recommended, which biscuits are good for babies in India, at least to use in emergency scenarios.
Here are 8 baby biscuit brands in India you can consider giving your baby:
1. Early Foods Cookies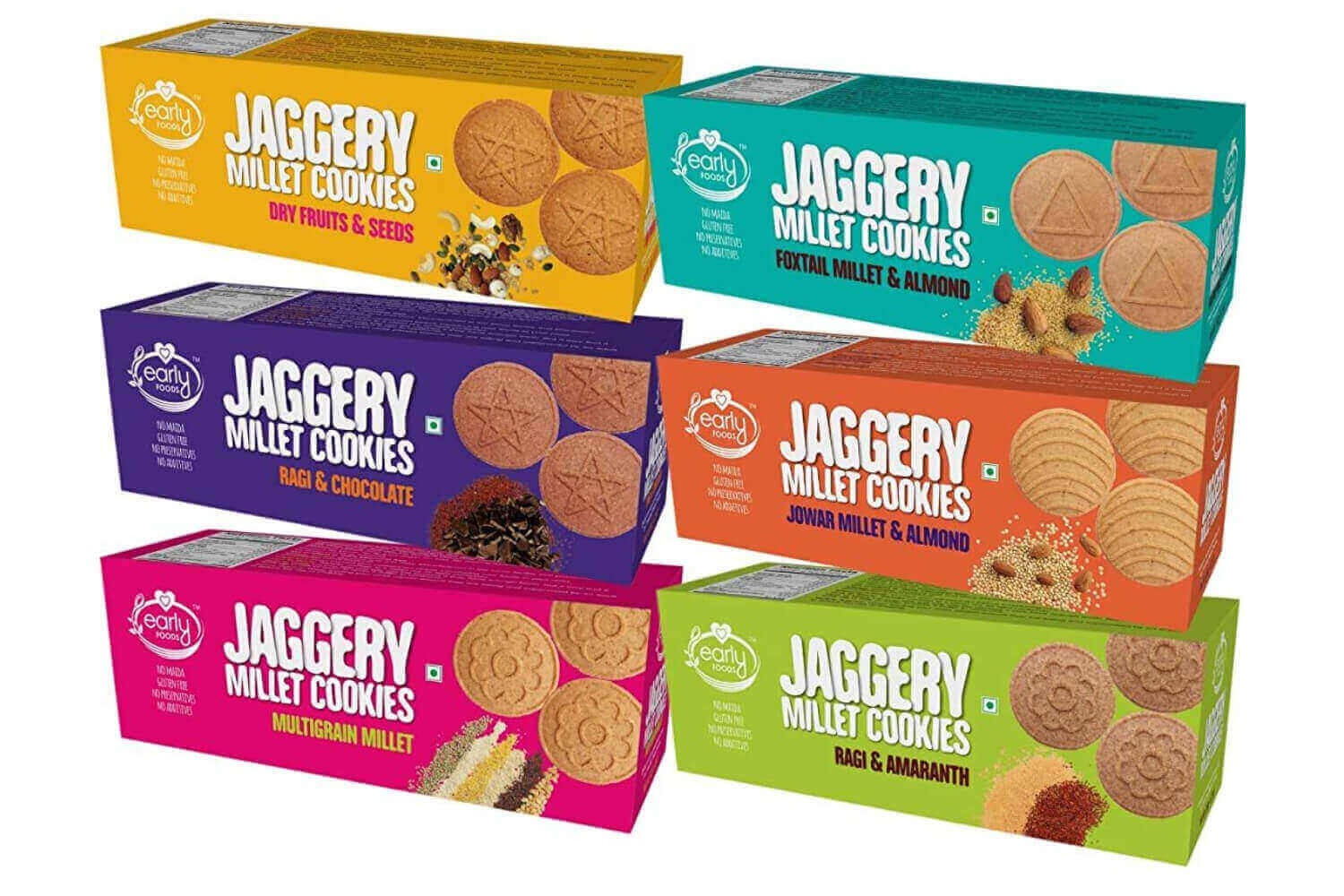 This is one of the leading brands for baby biscuits. It does not have refined flour, sugar, salt, artificial flavours, preservatives, or even raising agents. These millet cookies can be a healthy choice when you are travelling and cannot cook for the baby.
[Read : Millet for Babies – Everything You Need To Know]
2. Valency Foods Cookies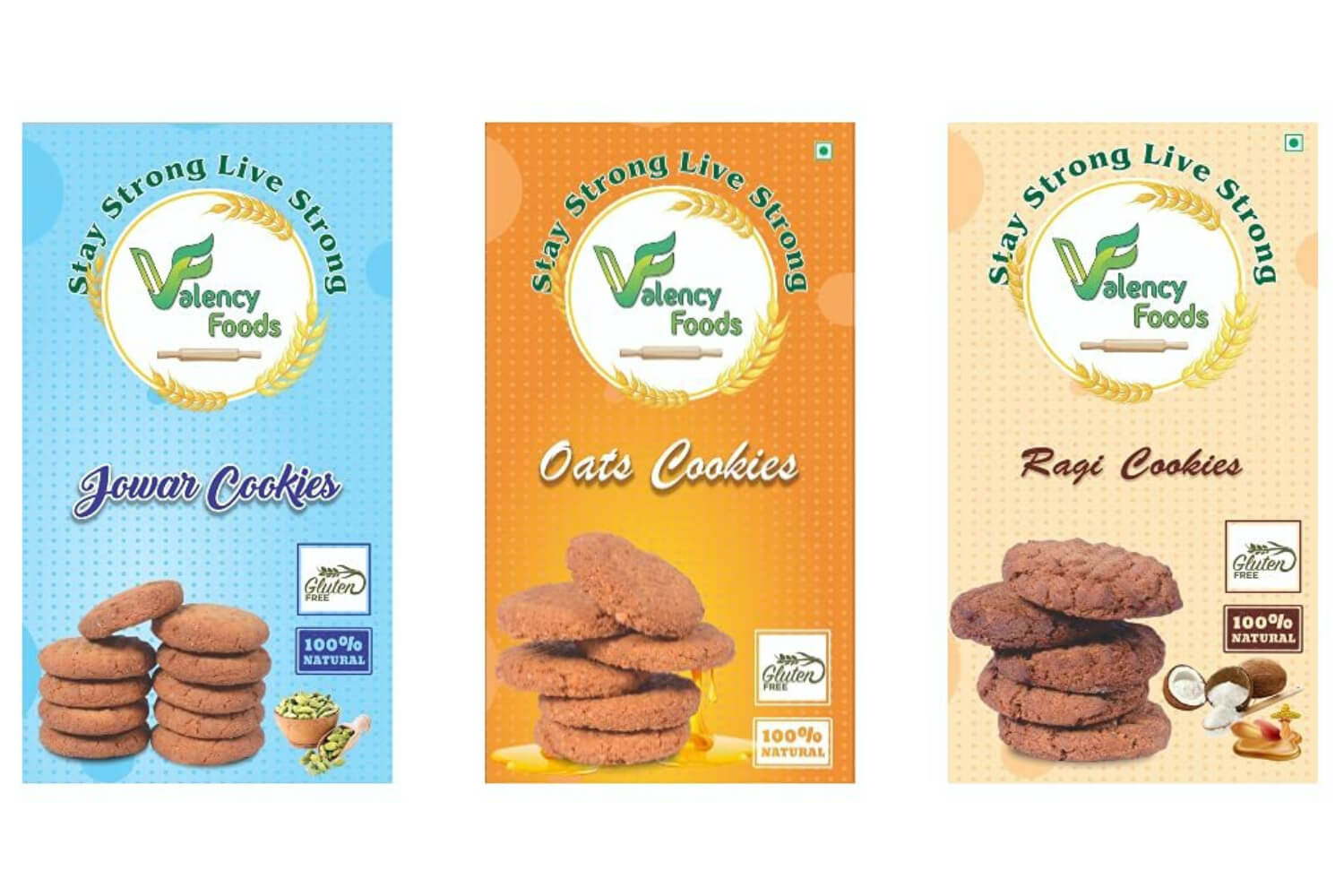 The biscuits from Valency Foods are one of the leading fiber biscuit names in the country. Their ragi, jowar and oats cookies are perfect options if you want to avoid gluten, sugar and other additives. They have a lot of macronutrients, unsaturated fats and antioxidants too which are relatively healthy for your baby and you as well.
3. Pristine Organics Biscuits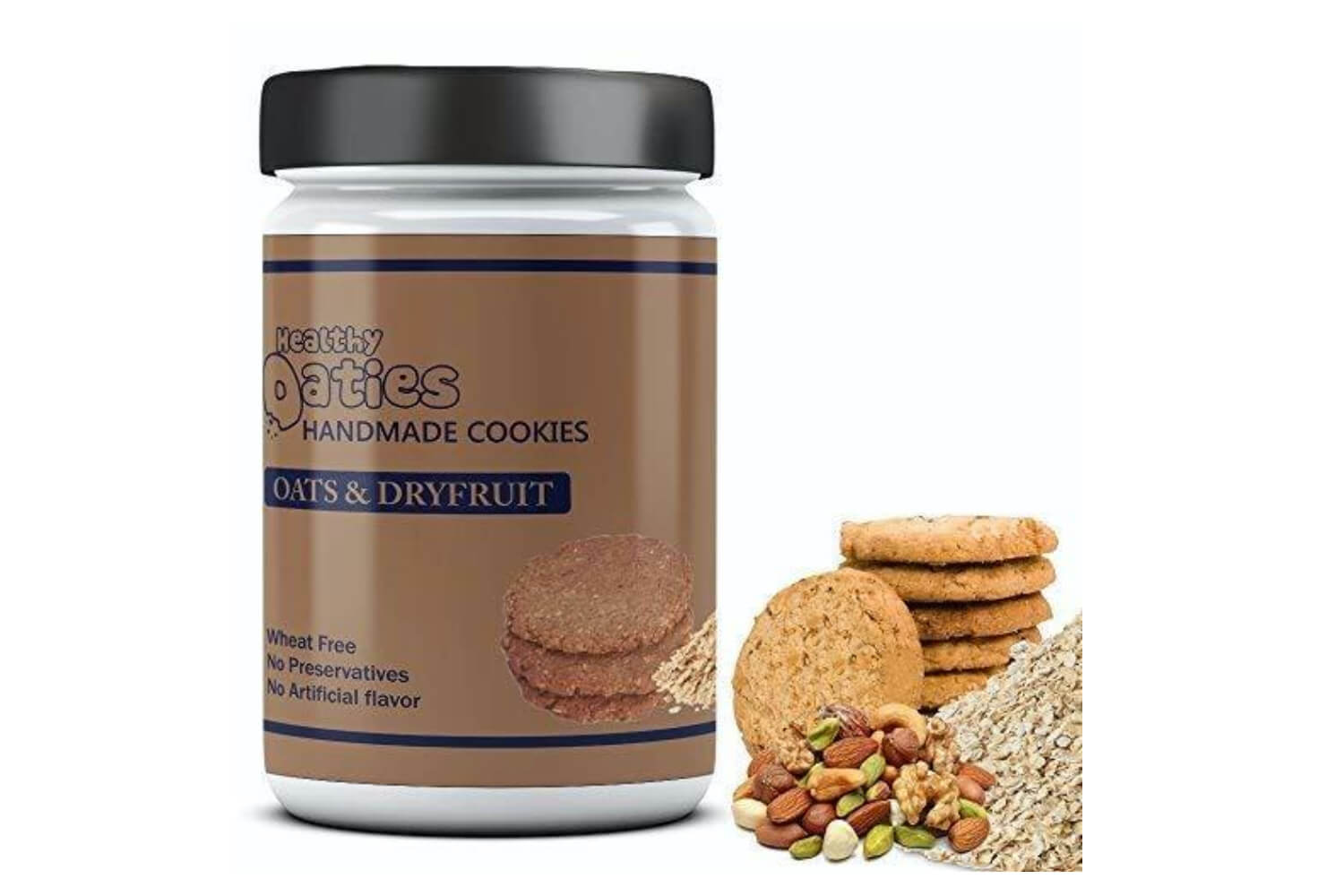 This is an organic foods brand that combines tradition and technology to bring the goodness of traditional millets into today's food items. The millet cookies are made with dietary fiber and are one of the best digestive biscuits in India. Looking for organic options for your little one? This could be what you are looking for.
4. Timios Biscuits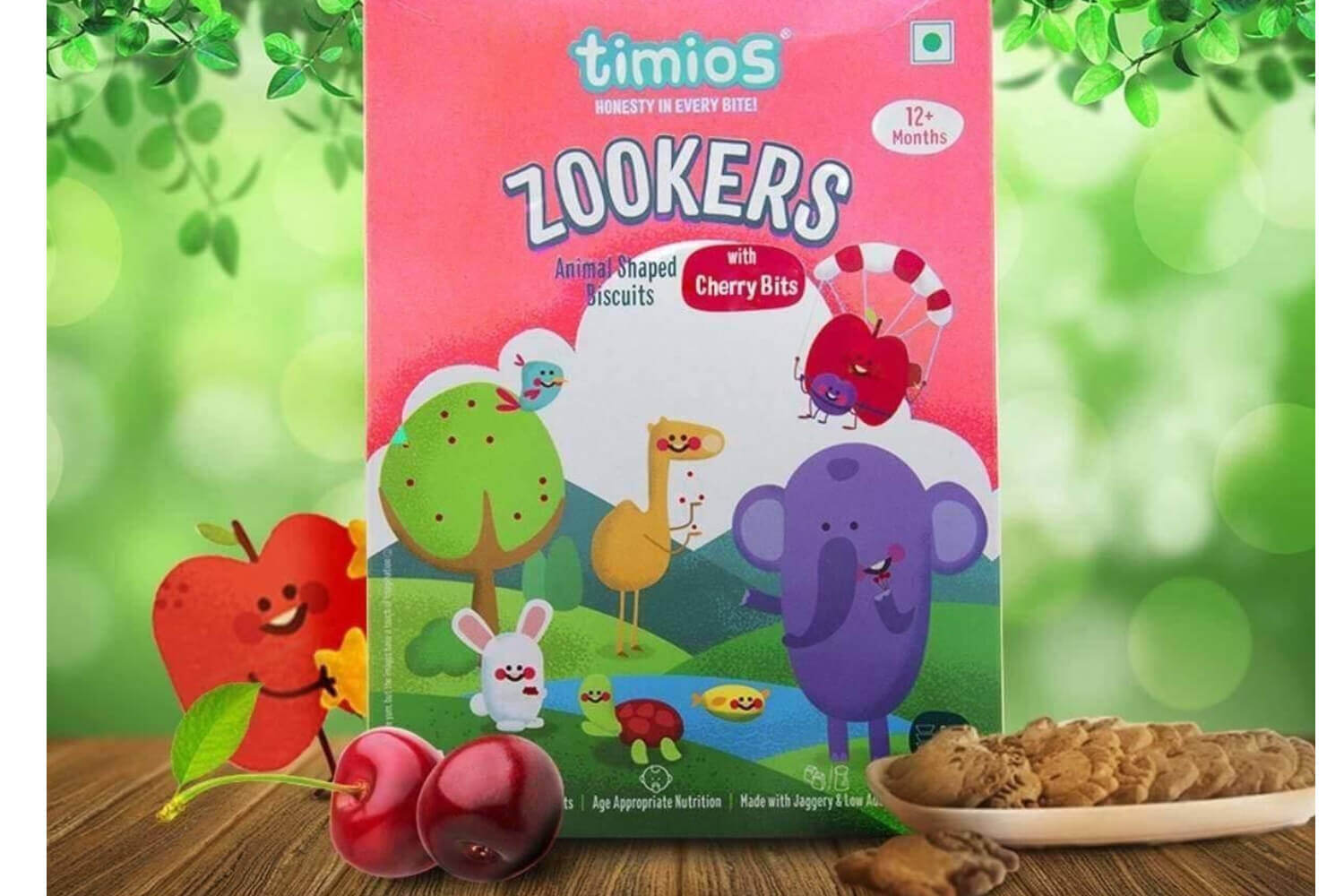 Timios is one of the leading brands in kids' foods and snacks. Their products are made specifically for babies with low sugar and salt content. They have a variety of shaped biscuits that are sure to excite your baby and the flavors are very different from the regular ones you get.
They have other snack options for babies too. You can find a healthy snack option for your 6 month old as well as your grown-up child going to school.
5. Hey Grain Cookies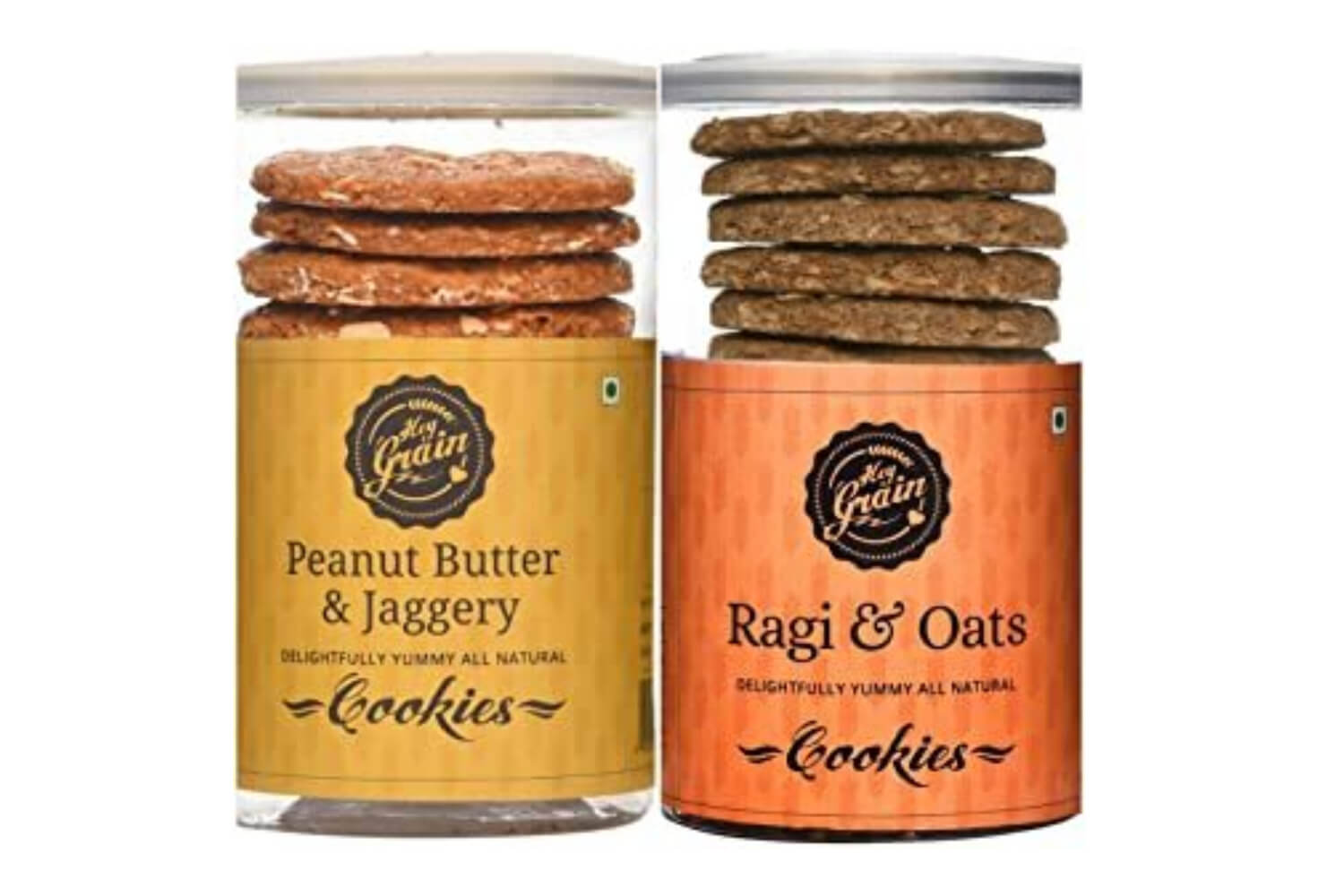 The brand has a wide range of delicious cookies for babies and adults. If you have been searching for whole wheat biscuits for babies, this can end your search. You can have a different flavor option on hand for those terrible meltdowns out of the blue. Play around with the flavors to avoid boredom.
6. Heathy Oaties Cookie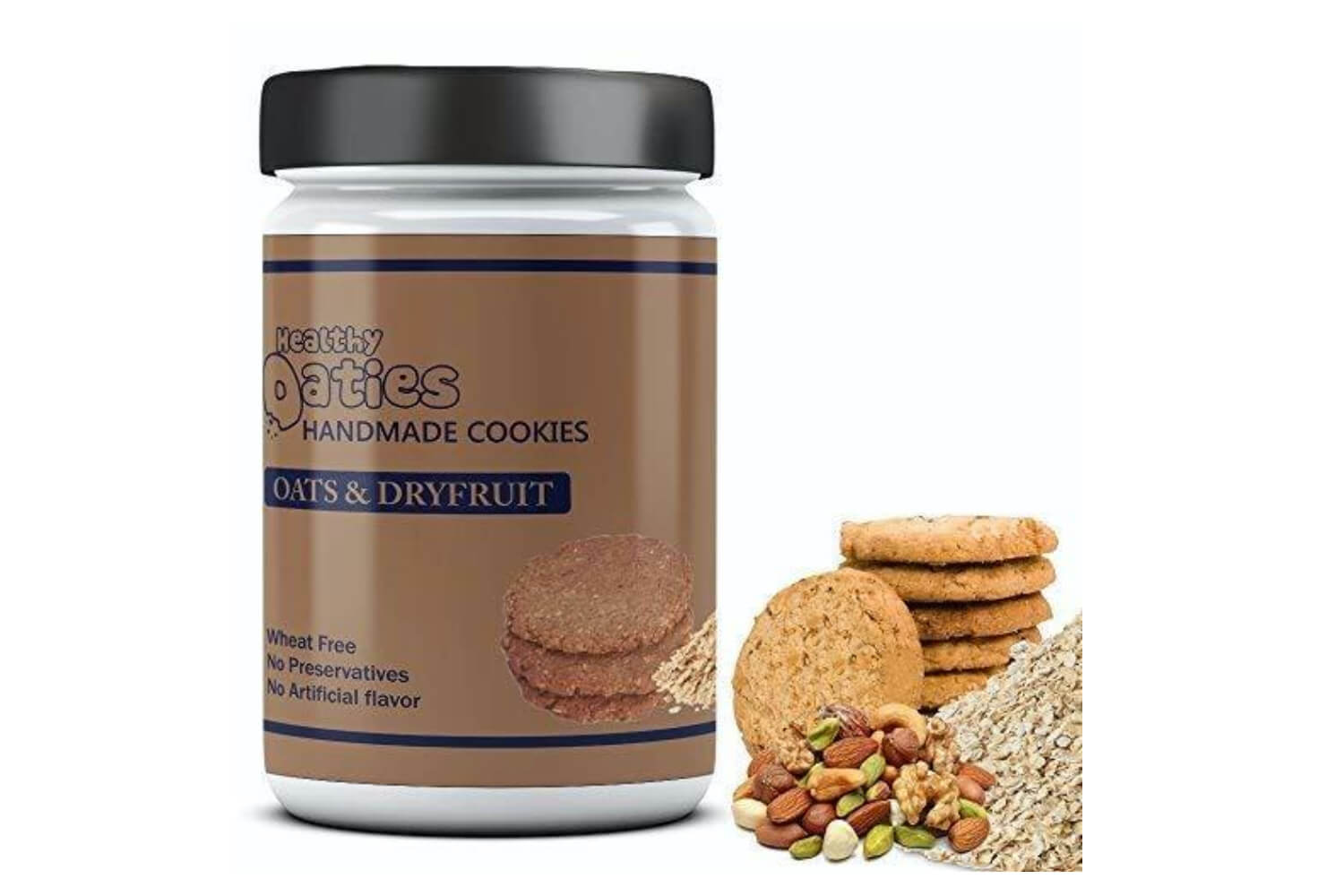 If you are looking for oats biscuits for your little one, Healthy Oaties is an excellent option. These handmade cookies are made with oats and brown sugar instead of maida and white sugar. They contain only natural flavors and are baked fresh as per order. Though the shelf life is low due to the lack of any preservatives, preservative free means that these are healthy options of biscuits for your baby.
If you are on the run and have no time to prepare a snack for your baby, you can just carry there in a box and give it as needed. You don't have to worry about the preservatives and additives that can harm your baby as there are none.
[Read : 6 Health Benefits Of Raisins For Babies]
7. Sunfeast Farmlite Biscuits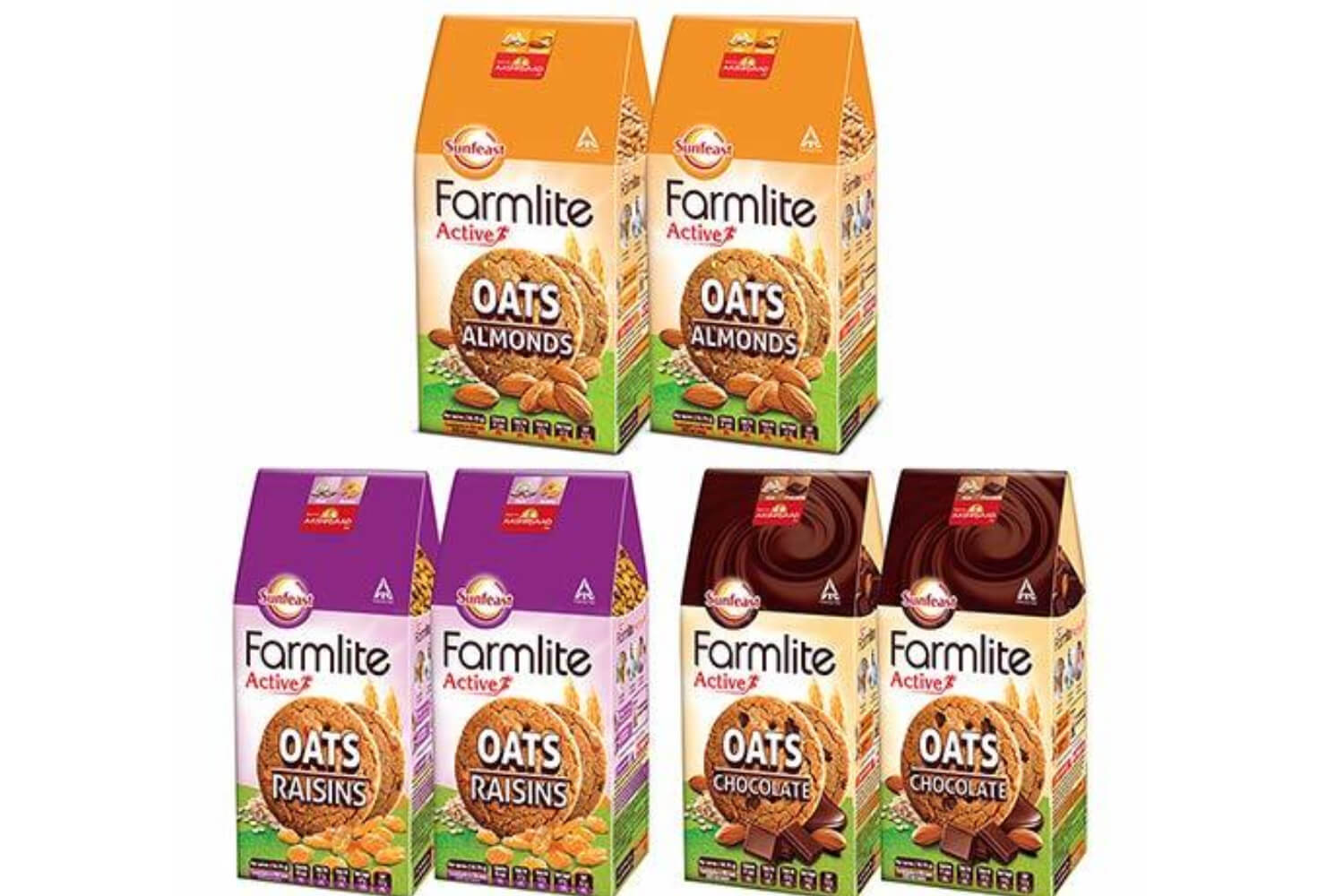 Made by ITC India, this is one of the biggest and leading atta biscuit names in India. The digestive biscuits are available in many healthy options and flavours. You can opt for the digestive range for adults, the no maida range for your little one, and even the five grain variety. These biscuits contain almonds, oats, nuts, raising, etc which can not only add to their health but can also make them very tasty.
8. NutriSnacksBox Cookies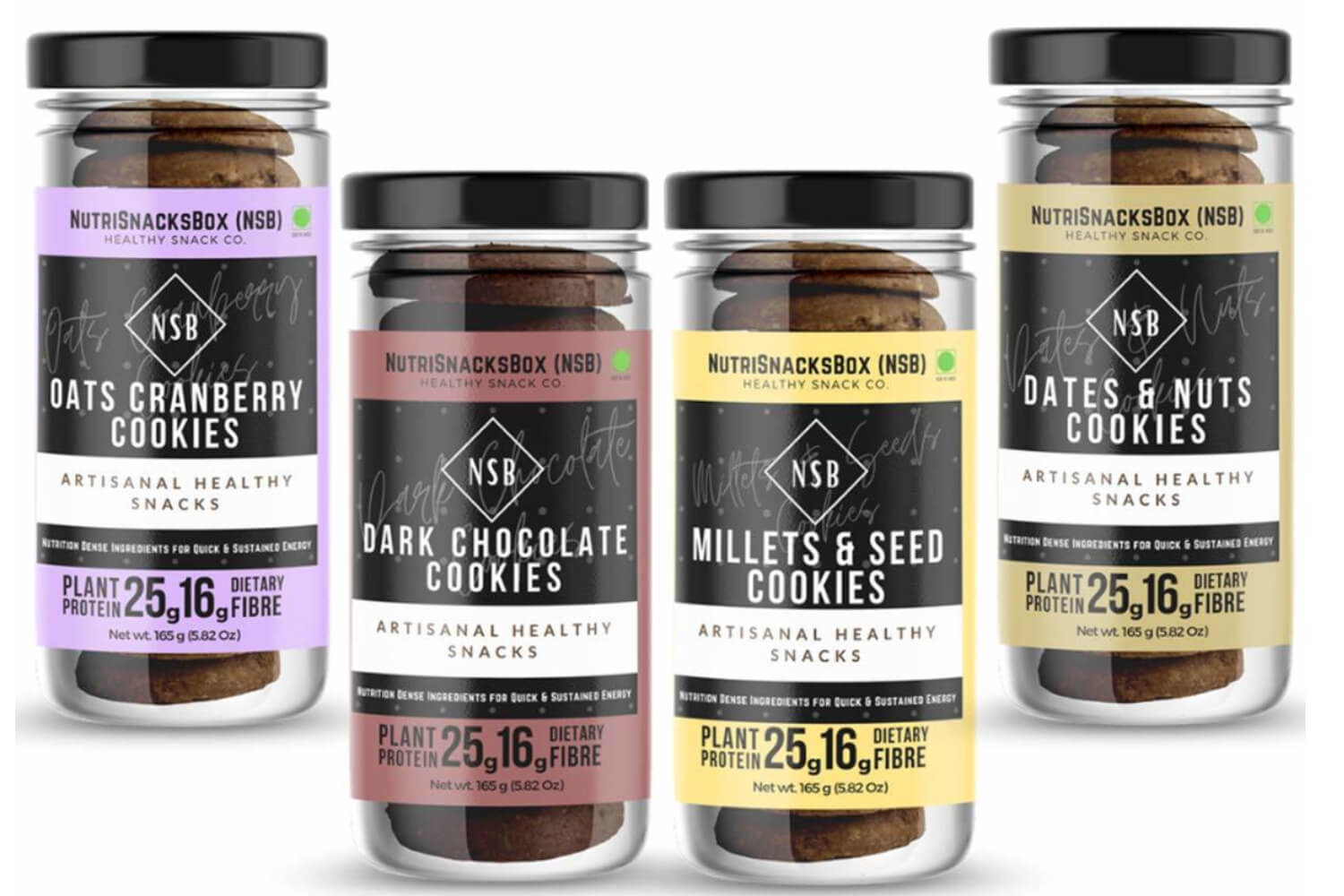 This is a collection of healthy Indian snacks that promises to boost immunity. The product has no preservatives, additives, or taste enhancers. They are not too big or too small in size. Just take out one and you can quickly satisfy the hunger pangs for you and your baby.
If you are a parent looking for healthy fiber biscuit names in India, this could be just the one. You can opt for the millets, dates, nuts for a very healthy and nutritious option. You can even opt for dark chocolate or cranberry for those little ones who crave for flavors.
[Read : Cranberries For Babies: Health Benefits And Recipes]
Babies are forever hungry and we can never anticipate a hunger meltdown. This can be very difficult to handle or manage when you depend only on homemade food items. Sometimes you ought to depend on store bought items and they cannot be some random junk. These biscuit options are safe, healthy and nutritious when compared to all other brands out there in the market with high claims.
Choose wisely and have them as your back-up plan as depending on them for regular nutrition is not advisable. If your baby shows any allergic reactions to any biscuits, consult your doctor immediately. Their systems are still very sensitive and can react to anything. Even to food items made by baby biscuit brands in India, with all the health and safety precautions in mind.
FAQ's
1. Are Biscuits Safe For Babies?
Yes, as long as they are made at home. You can even opt for home bakers who make customized cookies for babies. Since you can control the ingredients that go into it.
2. When Can I Give My Baby Biscuits?
Around 6 months of age, when they start their solids. Opt for the wheat biscuit for babies or milk biscuits for babies over other for emergencies. Do not rely heavily on biscuits for nutrition.
Read Also: 10 Finger Foods For Your Toddler That He Will Love