Pregnancy can be a difficult time for a woman. From hormonal changes to physical changes a woman has a lot to deal with. It gets even more difficult if you happen to be pregnant during the summers – it is dry, it is hot, it may even be humid and top it all with being pregnant! Summers can be very daunting especially if you are pregnant, as heat intolerance is common during pregnancy. Many pregnant women experience nausea, fatigue and dizziness during summers. Hence it is important to take a little extra care of yourself during this weather.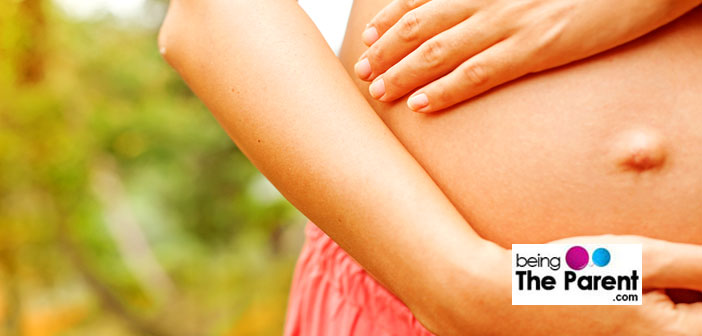 To make things a little easier for you, we bring you 8 cool ways to deal with a summer pregnancy.
8 Cool Ways To Handle A Summer Pregnancy
Stay indoors: The best way to beat the heat is to stay indoors. It goes without saying that the scorching sun, heat and pollution are a lethal combination. Staying outdoor during the day will drain you off and even make you nauseous and lethargic. Hence it is recommended that you stay indoors especially during the day in summers. Push off your outdoor chores to the later part of the day or late evenings and cool if off at the comfort of your home
Start your day early: It is a known fact that mornings are slightly cooler than the rest of the day. Make use of this fact and wake up early. Begin you day with a walk or finish off your outdoor chores before noon. This will not only give you a good head start but also help you start the day on a positive note. Include some exercise in your daily routine. If you can, make up for the lost sleep during the afternoon – you do need all the rest you can get. A mid-day nap will recharge you and let you bypass the heat
Invest in comfortable clothing: Summer is the time to bring out your pretty cotton maxis and summer dresses out of your closet. Don't shy away from wearing light colored and cotton clothes and dresses just because you have a gained a few extra pounds. During the summers your skin needs to breathe so don't bundle yourself up in warm clothes or necessary layers. Invest in some cotton and breathable clothes and flip flops. Set up a fashionable yet comfortable maternity wear wardrobe< Most women have swollen feet during pregnancy hence it is advisable to wear comfortable slippers and sandals and avoid close pair shoes and boots. Using cabbage leaves, elevating your feet and moving around should help you get relief
Take care of your skin: It is common to get dark patches, dry spots, pigmentation and rashes on your skin during pregnancy. These things are unavoidable and excessive heat can cause more irritation. Hence it is recommended that you moisturize your skin well. Skin tends to soak up moisturizer quickly after a shower. Also avoid hot water showers especially during summers. If you need to then use lukewarm water. Hot water will make your skin even more dry and itchy. Make sure you wear sunscreen if you are heading out of the house during the day. Use some simple tips to keep your pregnancy gloww intact

Swim it off: If you are a water baby what better time to go for a swim than during the summers. Swimming can help your body cool off and will also prove to be a great exercise for your body. It will calm your nerves and even help you to de-stress. Just make sure you do it as a fun leisurely activity without exerting yourself. Invest in a good maternity swimsuit to help you feel confident in your pregnant body. You can also just float – it will help your mind to relax and relieve pressure from your joints. If you'd like, take some swimming exercises to stretch your muscles and keep yourself cool. Find out if swimming is safe during pregnancy?
Watch your diet: Even though your body may coax you to indulge in fried food and junk food, resist the temptation. Junk food and fried food is loaded with calories and make you feel lethargic during the summers. Include fresh fruit juices and vegetables in your diet. They will help you to detox and even keep you hydrated. Keep sipping coconut water and other fruit juices instead of soft drinks during the day they will help you keep cool without causing any harm
Stay hydrated: Make water your best friend during pregnancy. Be it summer or winter drinking ample water is a necessity. Experts recommend drinking 2 liters of water daily, that is about 8 glasses. Water plays an important role in the development of the placenta which helps to provide nutrients to the baby. Your body needs water to stay hydrated to transfer the nutrients to your baby flush waste and toxin from your system, and keep your skin healthy. Dehydration can cause you complications such as overheating, constipation etc. Hence drink up plenty of water throughout the course of the day. Is lemon water and coconut water safe during pregnancy?/li>
Get away:The best way to escape the scorching sun and the unbearable heat is to plan a vacation, or going for a babymoon. Bollywood bigges have taken on the trend and many couples have followed suit. Take some time off work and head out to the nearest hill station. If you can't take a vacation plan a weekend getaway to a cooler destination- but make your babymoon a memorable one. It will rejuvenate you and also give you that well deserved break. Click here to read on travelling during pregnancy
Happy Pregnancy!