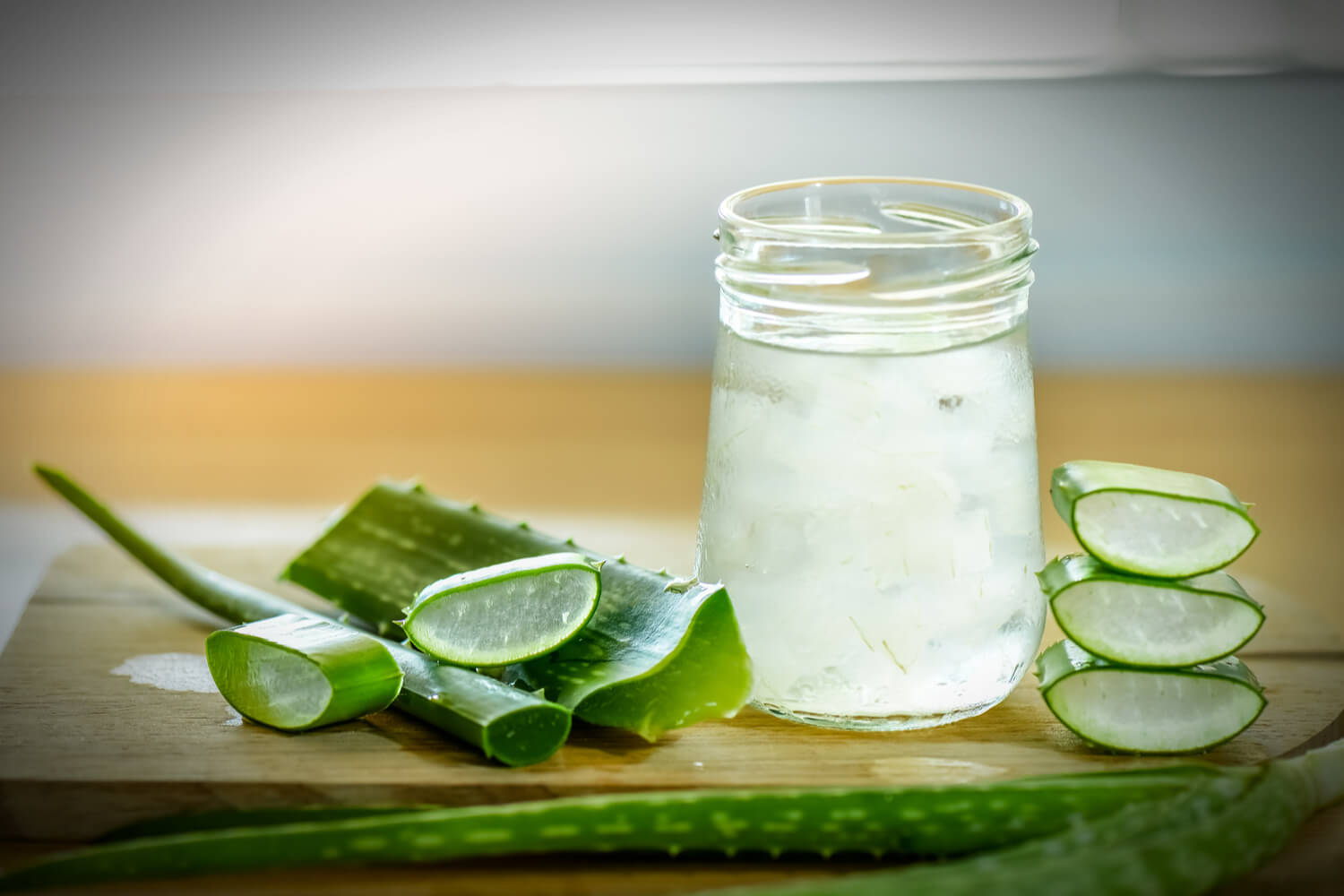 Once you conceive, you find your body undergoing various changes due to the hormonal alterations taking place within your system. The skin also starts to look dull and tired. Since you are pregnant, you want to stay away from harmful chemicals and as a result, you resort to the old-tested natural remedies. Aloe vera is said to work wonders for your skin. It can be consumed orally as juice or applied topically as a gel. But how safe is aloe vera during pregnancy.
The wonderful properties of aloe vera are known to all but whether it is safe to consume during pregnancy is something that is still debatable. Although aloe vera is extremely beneficial in many ways, its consumption during pregnancy is not vastly recommended. There is nothing better than aloe vera to give your skin the much-required nutrients during the pregnancy period and most women swear by the benefits of this juice. Read on to know more about this miracle plant.
In This Article
What is Aloe Vera?
Aloe Vera is actually a leaf that has excellent cooling and soothing properties. This perennial succulent grows all over Asia, the United States, and Mexico. Aloe vera gel is extracted from its leaf and can work miracles on your body.
Common Uses of Aloe Vera
Aloe vera has been popular for over 3500 years and still continues to have excellent medicinal properties that are effective for most people in various ways. Medical benefits of aloe vera include:
Works wonderfully on prone skin and reduces the formation and growth of acne.
With its excellent antibacterial properties, aloe vera works brilliantly to avert infections of the skin.
Excellent laxative.
A wonderful remedy for itchy skin and sunburns.
Helpful in reducing the bacterial growth on sensitive skin.
Effective in controlling levels of blood sugar in people suffering from Type 2 diabetes.
Excellent cure for disorders like asthma and epilepsy.
Effective in alleviating symptoms of heartburn and peptic ulcers.
Helpful in providing your immunity system a good boost and lowering fever, apart from inhibiting certain viruses.
Benefits of Aloe Vera During Pregnancy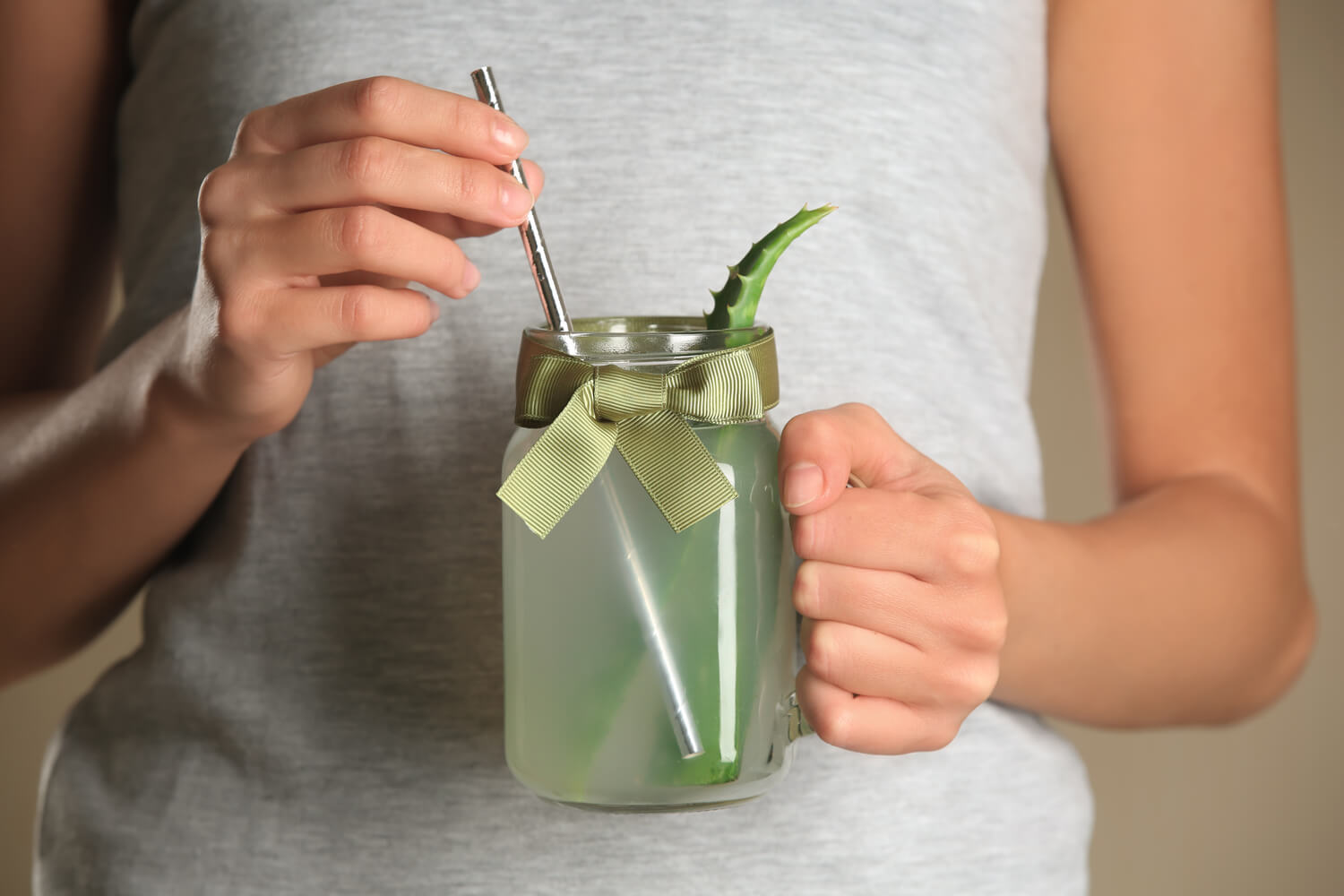 Following are some amazing benefits of Aloe vera during pregnancy:
During pregnancy, occasional use of aloe vera juice can provide extra vitamins and minerals for mother and fetus. Aloe vera provides great relief for pregnant women battling morning sickness.
Due to its soothing properties, aloe vera can provide comfort to the esophagus, stomach, and intestines.
Aloe vera also soothes and heals inflamed tissues. When you get nausea due to morning sickness, aloe vera juice helps to nourish and soothe the irritated cells inside.
This plant contains many vital minerals and vitamins, especially Vitamin B12, which are necessary for growth and the healthy functioning of all systems in the body.
It also works wonders as a laxative for pregnant women.
Aloe vera juice may also improve circulation. Aloe vera helps dilate the capillaries and supports cell growth.
When pregnant, the blood cell production increases to support both mother and baby. Having healthy circulation helps reduce the aches and pains that pregnant women surface due to restricted movements.
What is the Recommended Dosage of Aloe Vera During Pregnancy?
Always consult your doctor about the ideal doses of aloe vera to consume, especially during your pregnancy period. Even though aloe vera is completely natural, its intake during pregnancy has some concerns.
Aloe vera contains traces of compounds that may cause harm to you and the fetus growing inside you. Generally, around 0.04- 0.17 gms of aloe vera that is completely dry can be consumed in order to relieve constipation issues.
Risks Associated with Consumption of Aloe Vera During Pregnancy
On the whole, it is advisable to avoid the intake of aloe vera during pregnancy. The topical application of aloe vera gel is safe. The risks associated with aloe vera during pregnancy include:
Increase in the risk of uterine contractions that can be harmful during pregnancy.
Drop-in blood sugar levels, which can be quite harmful to both the baby and the mother, if the sugar levels are just adequate
When you consume laxatives that have aloe vera traces in them, there is a risk of a drop in electrolyte levels that can be extremely dangerous when you are pregnant.
So make sure you get a green signal from your doctor before you begin using aloe vera. Also, ensure the correct dosage so that you can avoid unwanted complications during the pregnancy period.
Additional Risks of Aloe Vera During Pregnancy
Apart from the above-mentioned risks of consuming aloe vera during pregnancy, other risks associated with consumption of aloe vera are:
Prolonged consumption of aloe vera juice in order to cure constipation issues can result in the person getting quite addicted to it, so it is best to avoid its continuous use.
A high dose of aloe vera can cause inflammation of the liver in some rare cases.
Consumption of aloe vera for more than one year on a regular basis can increase the danger of contracting colorectal cancer.
If you are suffering from kidney disease, diabetes, any kind of heart problem, or thyroid issues, it is extremely important you take your doctor's advice before you begin consuming aloe vera.
Breastfeeding mothers must remember that aloe vera extracts can pass through breast milk to the baby. It is considered too harsh for the baby and can harm the baby's digestive system, causing diarrhea and vomiting.
We can conclude that although aloe vera is a wonderful natural plant with umpteen medicinal properties, one needs to exercise caution before starting to regularly use this juice. In this way, you can avert any kind of unwarranted adverse effects, especially if you happen to be pregnant.
FAQ's
1. Can I Consume Fresh Aloe Vera When Pregnant?
You need to consult your doctor on this. If you are suffering from low blood sugar or weakness, it may not be suitable. It can cause a drop in blood sugar and also electrolytes.
2. Can I Consume Aloe Vera to Help With Pregnancy Melasma?
Apply aloe vera topically. It can soothe your itchy skin too. However, pregnancy melisma is due to hormonal change and aloe vera cannot help this condition.
3. Can Aloe Vera Help With Constipation During Pregnancy?
Aloe vera has laxative properties. However, if it increases your loose stools, you might suffer more than benefit. It can cause a drop in your electrolytes, which can be dangerous.
4. Can I Drink Aloe Vera Juice When Pregnant?
Consult your doctor. Though this is completely natural and healthy, it can be unsafe during pregnancy. Even little bacteria in it can cause a lot of harm to you and the baby.