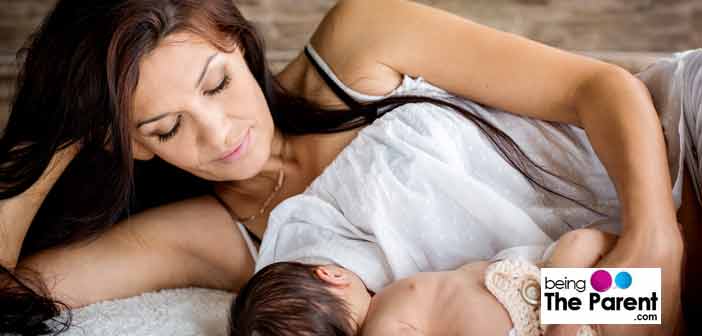 New moms, especially the one's breastfeeding, should be extra careful on a diet. However, the focus should be on quality instead of counting calories. Caring for a newborn is a full-time job, and you will need the energy. Also, make sure that no food toxins reach your baby via breast milk. Remembering the following things will be helpful.
About Food Toxins
First, it is necessary to know the foods not to eat. Then, it becomes easy to plan your diet. The guidelines are simple! Avoid foods with preservatives and other types of added chemicals. Processed and fast foods all come under this category. Drinking soft drinks is not the right decision either as these are chemicals mixed in water with no nutrient value. Replace them by healthier alternatives like lassi, lemon juice, fresh fruit juices, and plain water. Packaged milk and fruit juices are also not very healthy nowadays, per se, because of the obligation to retain prolonged shelf life.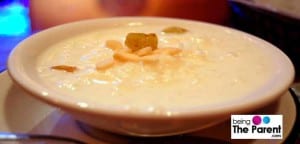 Besides, the sugary drinks will also cause you to gain extra weight further over the pregnancy fat. Go very slow on foods that offer a sensory boost. For example, too much caffeine from your diet can make it eventually tricky for the baby to catch some sleep. Addictive recreational habits are not at all advisable for breastfeeding women. Avoid them altogether if you can. You can stand the intoxication, but your baby is too fragile! Eat pure as much as possible. Find organic food from local markets as these are less in pesticides than produces from huge managed farms. Do not consume hot and spicy foods as it can be difficult for the body to digest. There is no set rule as such. You will have to see if some foods do cause an upset stomach in your baby.
OTC Medicines And cosmetics
In this context, also remember to try not to take prescription pills or use chemical cosmetics a lot. The artificial ingredients from these are very harmful. If you need to take any medications, consult a doctor who will be in a better position to prescribe you some alternative medicine while you are breastfeeding. Even the cosmetics can penetrate your skin and reach your blood, thus going into the baby through breastfeeding. Go slow on smoking and alcohol consumption as well.
The Weight Loss Issue
Women naturally gain weight in pregnancy, and then they can also resume the same fit figure. It will take some time, but it is very much possible. However, for now, do not count calories that much. This not a time for restrictive diets, but there is no need to go by the traditional view, which says you should pack on fats and calories while you are breastfeeding. Research shows that moms who breastfeed are more likely to shed the pregnancy fat than those who do not.
Besides, some foods can help to lose weight. Do you know that scientists have established that drinking sufficient water helps in weight loss? For example, lean meat is good to lose weight and supply protein to the body. Remember to filter the water before drinking.
How Often And How Much Should I Eat
The best way is to let your body guide you to hunger. Breastfeeding is known to increase the appetite, but it does not mean you hog on unhealthy food items all day. Eat when you feel hungry, and do not pack on sugar and ghee or dry dried food because you think 'it is to be done.' If you live in a traditional Indian set up, you will be probably given panjiri and ladoos to have. They are good, but there is no need to pack the extra ghee. Instead of ghee, you could use healthier alternatives like canola oil. Dry fruits are always a good bet and are healthy if consumed in moderation, so you can make your relatives happy by adding them to your bowl of porridge or kheer sometimes. Besides, you have to provide the body with all necessary vitamins, proteins, minerals, etc. to develop the specially customized breast milk for the little one. So you need to take foods that offer nutritional value. The quantity of the intake is determined by the levels of your physical activity and your weight.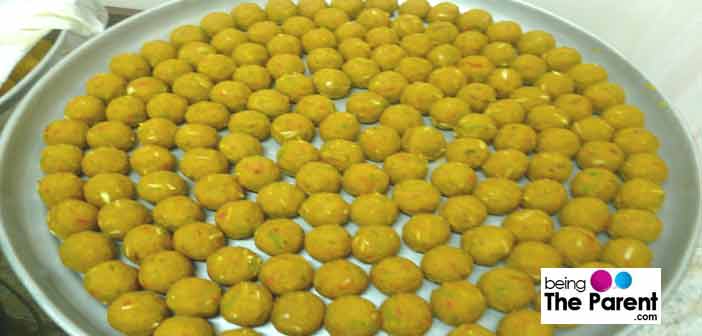 Tips On Foods That You Should Eat While Breastfeeding
Eat a good amount of protein: As you need to supply muscle and bone-building nutrition to the baby, include protein in your diet. Include a hard-boiled egg for breakfast, and fish(non-toxic) for lunch. Shredded chicken is also a good choice as it absorbs very well. Just don't make the protein preparations much too spicy. Too much of red pepper, for example, can be difficult for the infant to digest
Fruits are perfect: In this phase, fruits are perfect. They are rich sources of vitamins among a host of other nutrients. You can drink them as juices instead of relying on packaged fruit juices. Really, how much time does it take to make a home-made fruit juice! Before eating or drinking, do remember to soak the fruits and veggies for ten minutes in a vinegar bath. This takes out the pesticides dissolved in it
You will need the fat: The natural suppleness of the body kind of grows during this phase. Women's breasts become fuller, hips curvier, and the body overall feels very motherly. This is a very precious feeling, actually. Avoid unsaturated and trans fats as these are in the bad cholesterol categories.

You do not want to convey anything harmful to health for your baby! Besides, breast milk also requires the best fat concentration. It is your body's most important ingredient. Derive fat nutrition from fish oil, olive oil, canola oil, avocado, seeds, and nuts.
Caring for a newborn is a hectic responsibility. You will need energy, and it can only come from food. So, do not compensate for eating whenever you feel. Just make sure that you are not losing the balance of it. Do not derive energy from sources that are toxic for you and your baby.