Feeling on top of the world that you are pregnant and slowly getting used to the little life growing inside you. However, you need to take good care of your health and make sure you follow a healthy and nutritious diet in every sense of the word. Lots of fruits and veggies are a big yes during this period, but make sure what you eat is absolutely safe for you during this time. Let us find out how safe is avocados during pregnancy.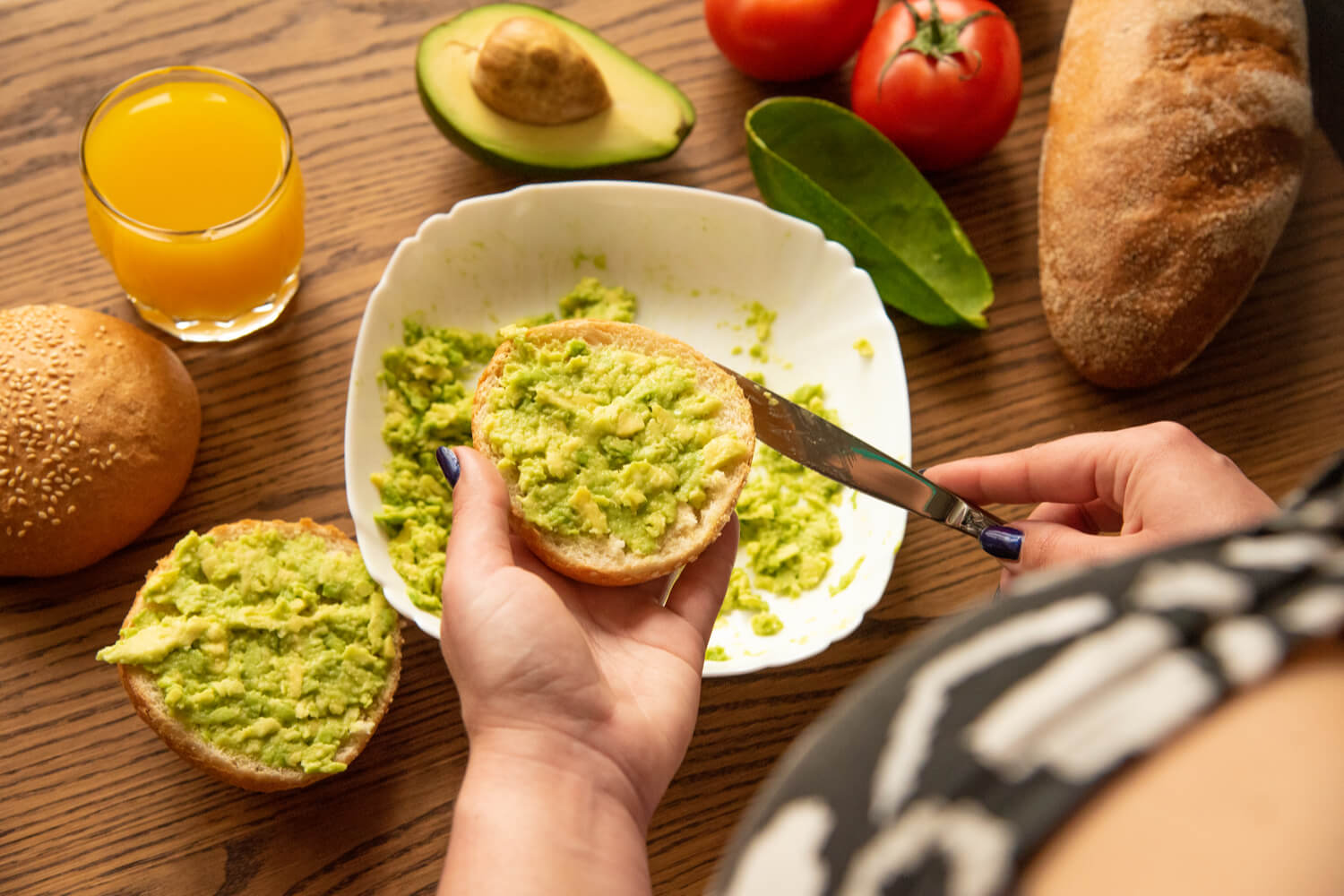 In This Article
What are Avocados?
Avocados, popularly known as butter-fruit is a rich and luxurious fruit loaded with vitamins, antioxidants, and minerals. They make a wonderful pick during your pregnancy period. This fruit will help you gain the required calories during this phase.
Avocados are loaded with monounsaturated good fats. It generally does not carry any smell and tastes almost bland. It has also been found to help with nausea and morning sickness.
Nutritional Value of Avocados
Avocados are packed with nutrients. They provide more than 20 vitamins and minerals, making them ideal during pregnancy.
The avocado is virtually the only fruit that contains heart-healthy monounsaturated fat – good fat!
It is rich in potassium. In fact, it contains more potassium than a banana.
It is rich in vitamins like Vitamin K, Vitamin C, Vitamin E, Vitamin B5, and vitamin B6.
They are loaded with fiber.
Are Avocados Safe During Pregnancy?
Avocados are safe to have in your diet unless your doctor says otherwise. When it comes to pregnancy, avocados are considered superfoods.
They are high in key nutrients such as folate and potassium, both of which are essential for fetal growth and development. Pregnant women are highly advised to consume avocado during the third trimester.
12 Benefits of Eating Avocados During Pregnancy
Described below are around twelve benefits of consuming avocados during your pregnancy period:
1. Loaded with Folic Acid
It is a known fact that folic acid is extremely vital for the growth and development of your baby's organs. Lack of required folic acid in your nutrition can cause deformity of the bones of your fetus.
Just half a cup of avocado in raw form comprises 59 mcg of folic acid. What more do you need to get your daily supplement of folic acid during this period?
2. Averts Anemia
Iron deficiency can trigger anemia in moms to be and this becomes quite serious if left ignored. The good news is that avocados or butter-fruit as we call them are good sources of iron. This makes them absolutely healthy and necessary to eat during your pregnancy period.
3. Gives the Much Required Boost to Digestion
One of the most common issues which practically every mom to be experienced during their pregnancy period is stomach trouble. Constipation is one such issue that is extremely common till the end of your pregnancy.
This lovely and exotic fruit has lots of fiber too, which is vital for proper digestion in your system. In short butter, fruit is a good supplement for ensuring proper bowel movements.
4. Rich in Vitamins
This lovely fruit is also loaded with all kinds of vitamins too. Name it and this fruit has it. Be it vitamin K, B6, B1, B2, and C or E, avocados are packed with all the above-mentioned vitamins.
All these nutrients are essential for the healthy growth and development of the fetus. This makes Avocados a must add to your pregnancy diet.
5. Battles Nausea
Another common symptom during pregnancy is morning sickness which can leave you quite exhausted during those first three months. Avocados that are rich in Vitamin C, have been proven to be quite effective in combating that morning sickness in pregnant women.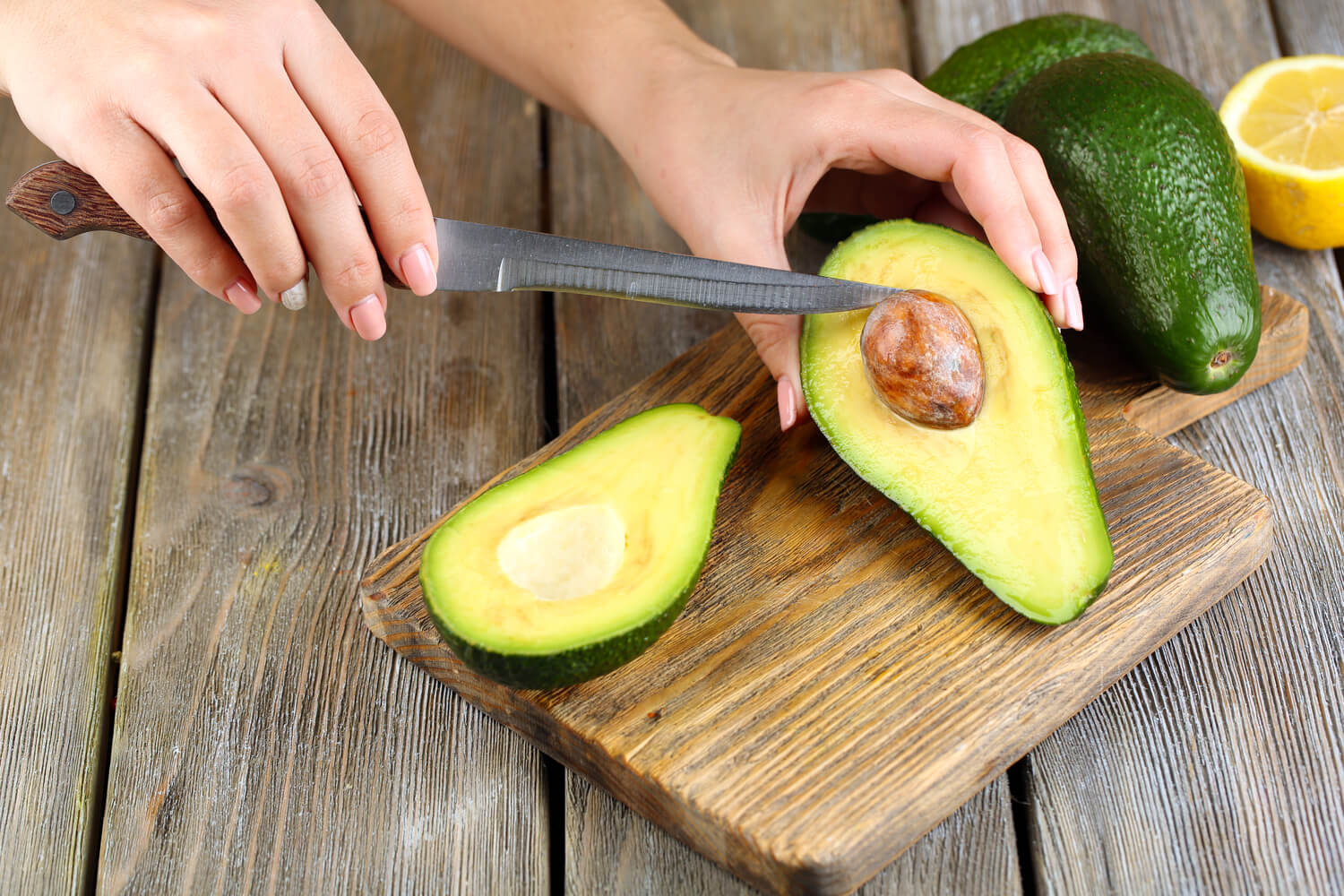 6. Rich in Calcium
The good news is that avocados are loaded with Calcium too. Your requirement for calcium goes up multifold during your conception phase, which makes it a must to have a diet rich in calcium. And a fair amount of the required calcium can be got by consuming avocados every day.
7. Boosts Development of the Baby's Brain
A single cup of butter-fruit comprises 22 mg chlorine. This is ideal to provide the much-required boost for the development of your baby's brain and even nerve development.
8. Provides Relief for Leg Cramps
Leg cramps are yet another common issue which most moms to be experienced during their pregnancy. Avocados are an excellent remedy for leg cramps.
9. Helps to Maintain Sugar and Cholesterol Levels
It has been proven that everyday consumption of this lovely fruit will help to keep sugar and cholesterol levels within limits especially during your pregnancy.
10. Loaded with Minerals Too
Avocado also contains calcium, niacin, magnesium, and phosphorus all of which are highly advantageous during your pregnancy period.
11. Helps in Proper Absorption of Nutrients
Avocados are extremely helpful in helping your system to absorb all nutrients from other sources also.
12. Excellent Source of Fat
There is no doubt about the fact you need to put on those extra calories during pregnancy as this is vital for the life growing inside you. But it is also important that you need to have good fat. Avocados are loaded with monounsaturated fats and calories that are actually very healthy for you and the little one.
How Many Avocados Can a Pregnant Woman Eat Daily?
Pregnant women can greatly benefit from avocados in various ways. Although rare, overconsumption can lead to a few side effects. Therefore, it is best to consume just half a fruit a day.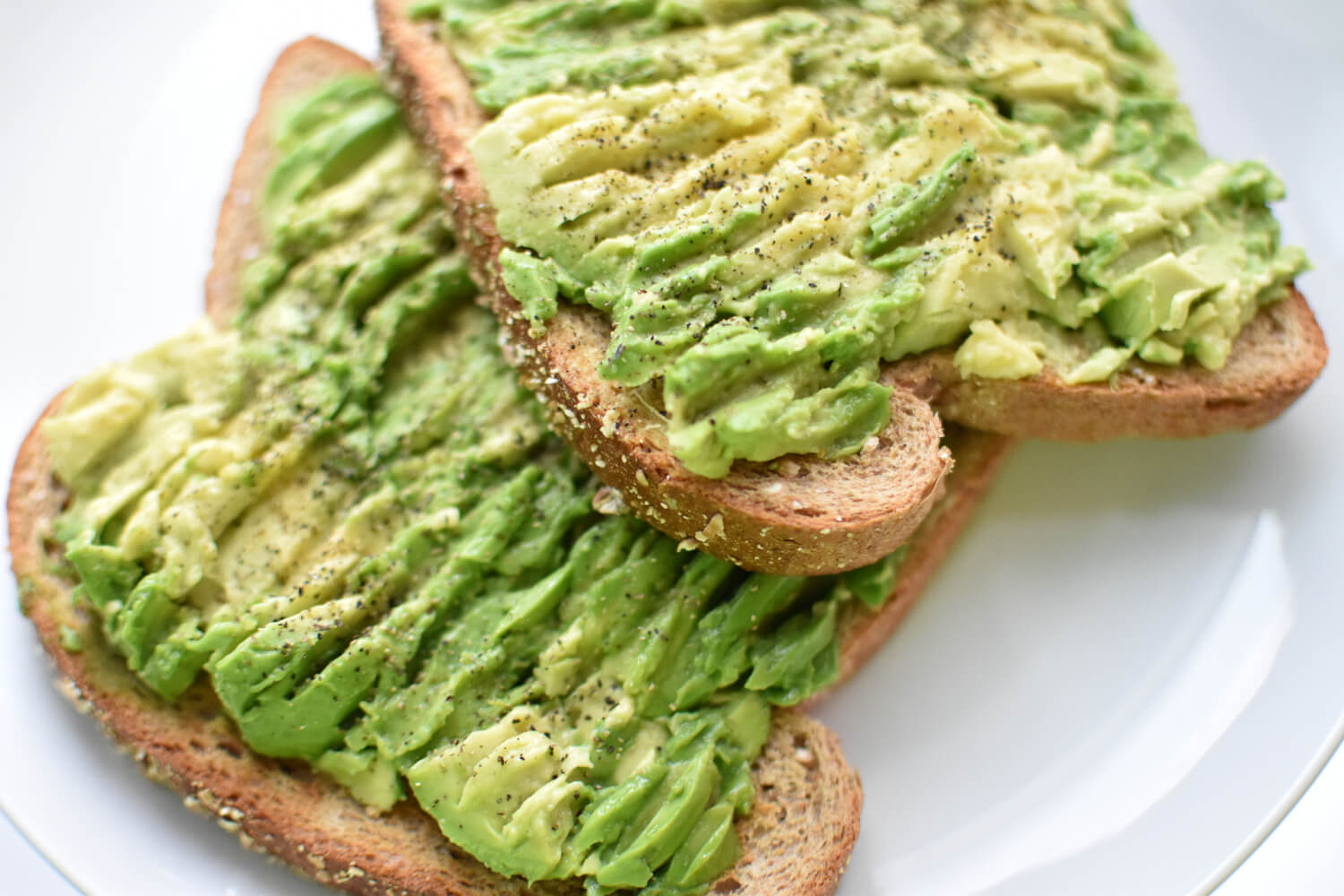 Healthy Avocados Recipes
For that mommies-to-be who want to satisfy their hunger pangs with avocado recipes, here is what you can do:
1. Avocado Toast
Avocado toast is a healthy, simple, and delicious recipe and best of all, it's super easy to make. It makes the perfect addition to any breakfast or an anytime snack.
2. Avocado Chicken Salad with Kale
This yummy salad is highly nutritious. It carries all the health benefits of kale and chicken. You can have it as a mid-day meal, lunch, or dinner.
Just a single serving of butter fruit comprises 177 calories. And to add them to your diet is also simple – eat them the way they are, make Guacamole, add them to salads or soups, make sandwiches or what not!
Aren't all the above-mentioned positive aspects more than enough to begin including avocados in your pregnancy diet today itself?
FAQ's
1. Are Avocados Healthier Than Bananas During Pregnancy?
In a way yes. They contain more potassium. Potassium is essential to keep your heart healthy.
2. Can I Eat Avocado Every Day When I am Pregnant?
Generally, this can be healthy. Each pregnant woman's journey is different. Consult your doctor before you eat this fruit every day.
3. Can Avocados Help With my Pregnancy Constipation?
Yes they can. Avocados are rich in fiber and low in fat. They are rich in soluble fiber which is important for your gut health.
4. Can I Lose Weight if I Eat Avocado Regularly During my Pregnancy?
Avocado helps in weight loss due to low calories and rich nutritional value. However, pregnancy is a tricky time. Foods that usually help lose weight may not be equally effective in pregnancy.