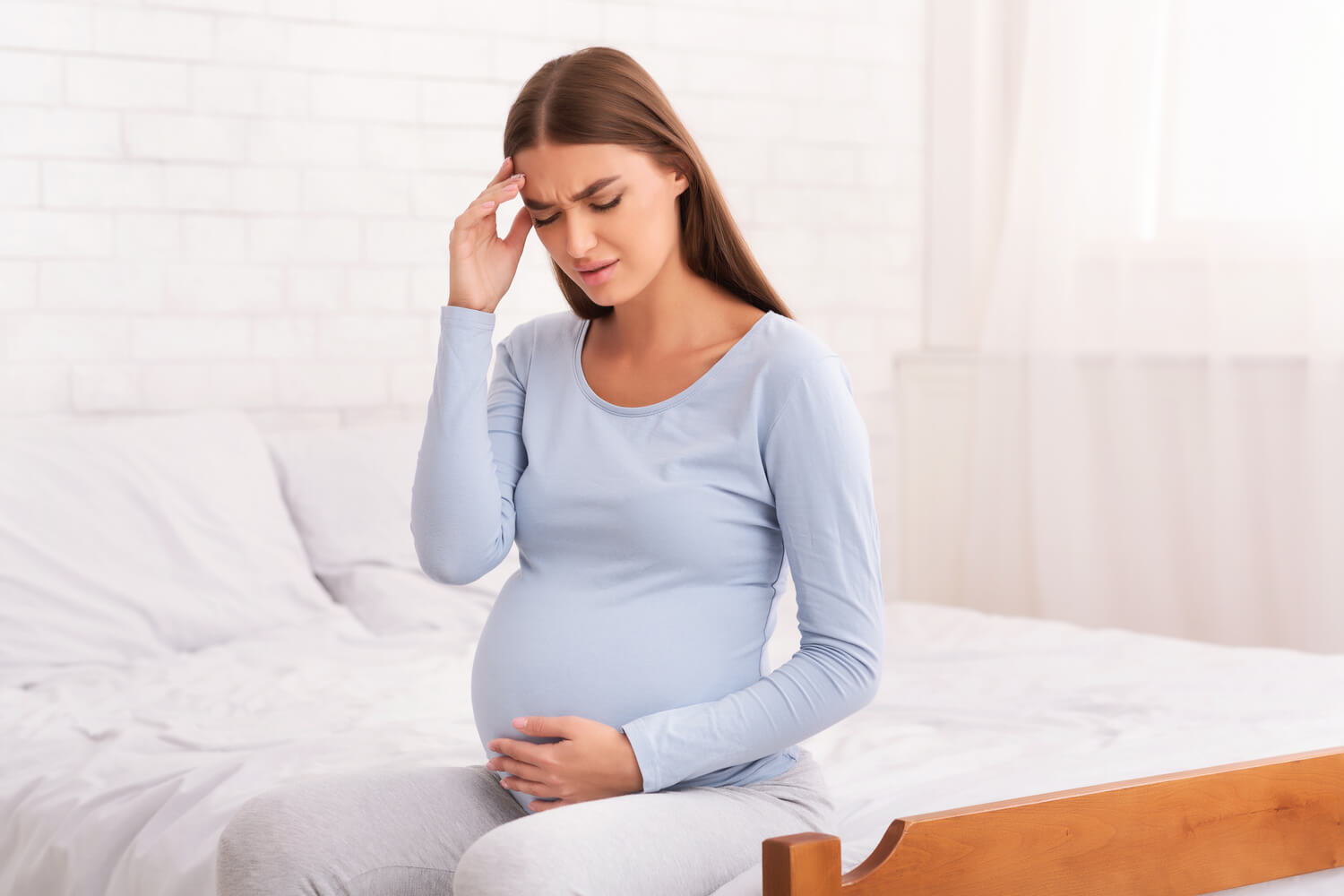 Pregnancy is a turning phase in a woman's life and is characterized by many features as fatigue, loss of appetite, dizziness etc. Dizziness is very common during pregnancy and is experienced by most of the women. Dizziness can lead one to faint, can disturb the balance of one's body. Hormones play a very important role in pregnancy and their increase or decrease affects the body likewise.
Dizziness is a tough situation and can be aggravated by acute vomiting, morning sickness, loss of appetite, etc. Since there is no one reason it is important to have a thorough knowledge of the same. Going forward we will be discussing some of the important aspects related to dizziness.
In This Article
How Early Can Dizziness Start in Pregnancy?
Even though dizziness is a common feature during pregnancy yet there is no certain time when it starts. For some it can start in the first three months anywhere starting around six weeks. For others, it starts a little later when the uterus starts expanding which in turn puts pressure on the blood vessels. Since no two women are the same, so aren't their bodies and thus each experience different symptoms ay different times as well.
What Causes Dizziness During Pregnancy?
During the early stages of pregnancy, the body finds it tough to meet the requirement of two bodies, the mother and the embryo instead of one. Hormones also play a huge role at the time of pregnancy. An upsurge in their levels can lead to dizziness, but there is not only one but many other reasons as well and some of them are mentioned as under:
When the body does not lead to the production of adequate blood in order to fill the ever-extending circulatory system.
Increased progesterone levels can widen up the blood vessels and relax them. This in turn aggravating the blood flow to the baby but reducing it for the mother leading to a drop in blood pressure levels. The result is less blood flowing to the brain which makes one feel dizzy.
The growing size of the uterus tends to put pressure on the blood vessels of the expectant mother especially when she is lying on her back.
The body of the mother at the time of pregnancy tends to generate more heat which indicates that stuffiness is also a reason for one to feel dizzy. So it is important to let the fresh air come in and also wear clothes that are breathable, light and loose as well.
Dehydration or low blood sugar can even lead one to feel dizzy.
How to Deal With Dizziness During Pregnancy?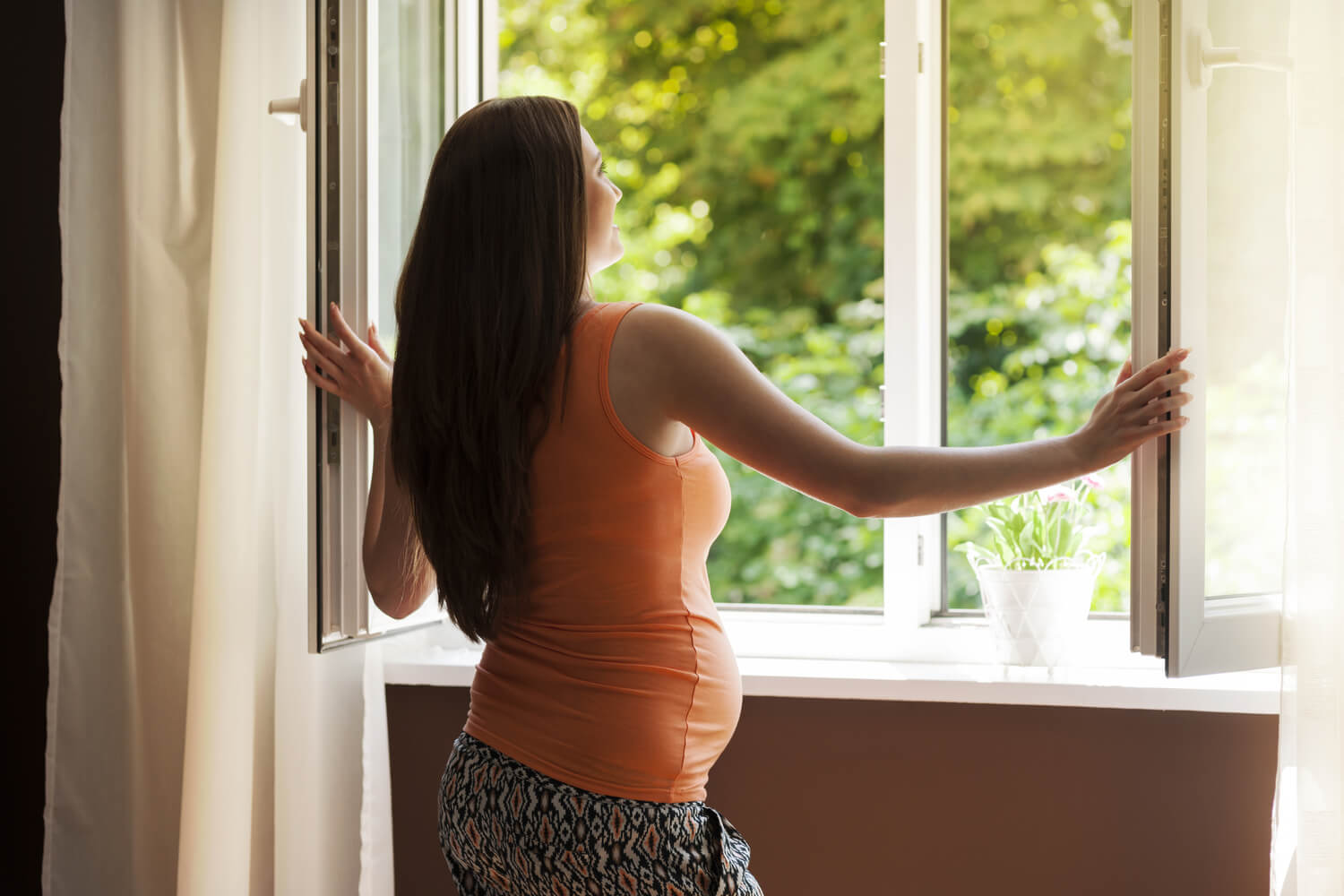 It is common for women to feel dizzy during pregnancy. Dizziness for some is related to weakness, vomiting, for others could be a sign of spin feeling, yet another can experience the feel of a merry go around and still many who could relate it to fainting, losing the body balance etc.
In either case, one should try and follow some of the steps mentioned below when they experience dizziness:
It is important to stay in a proper and ventilated area. So opening doors and windows from time to time help the body to breathe in the fresh air.
It is integral to sit gradually in order not to lose the balance of the body, or one can even sit with the head in between the knees.
Taking a cold shower also helps to fight dizziness.
It is advisable to sleep on the left side as it enhances the blood circulation to the brain.
One can keep having snacks and keep oneself hydrated to boost the energy levels in the body.
[Read : Standing For Long Hours In Pregnancy ]
How to Prevent Dizziness When Pregnant?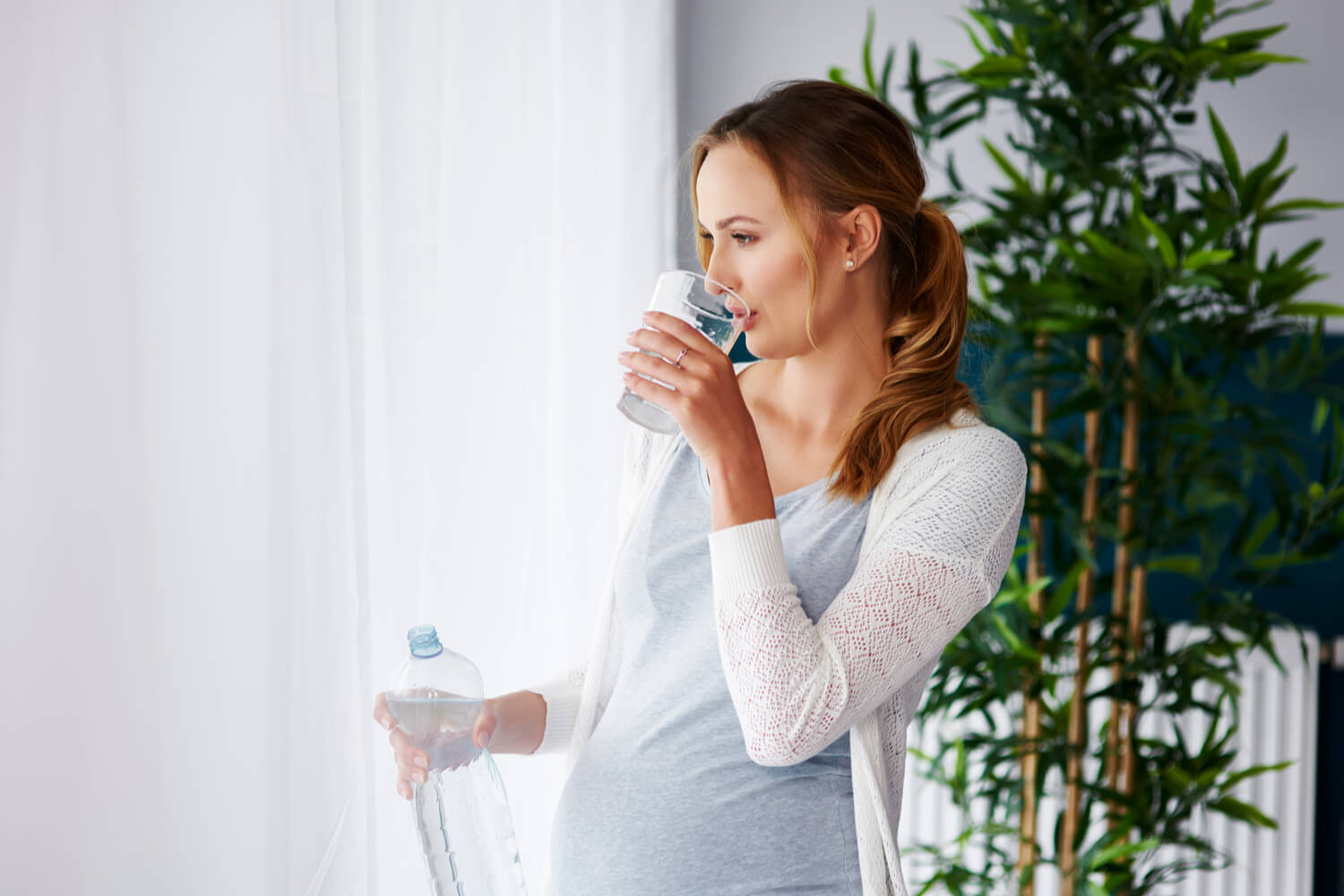 Even though dizziness is very common during pregnancy and experienced by most of the women yet there are many ways in which one can deal with it. Some of them are mentioned as under:
It is important to avoid standing for a longer time.
Since the body is changing, maintaining balance is very important. So it is crucial to never jerk and stand and go slow while getting in an upright position from a lying or sitting position.
It is also important to know that one needs to keep moving in case one needs to stand for a longer duration as it increases the blood circulation.
It is not advisable to sleep on the back when in the second or third trimester.
Nutrition is very important, so it is important to keep having healthy food from time to time to avoid low blood sugar levels.
Water is a magic drink and having an adequate amount of water can help one avoid dehydration.
Since suffocation can even lead to dizziness, it is advisable to wear clothes that make one comfortable, are of breathable fabric and are loose.
Medications or supplements as advised by the doctor should be taken at the given time to avoid any dizziness.
When Does Dizziness During Pregnancy Usually End?
Dizziness has no time to start or end so it is seen that bouts of dizziness can stay during the full course of pregnancy. The symptoms start to vanish only once the child is born.
[Read : Tachycardia During Pregnancy]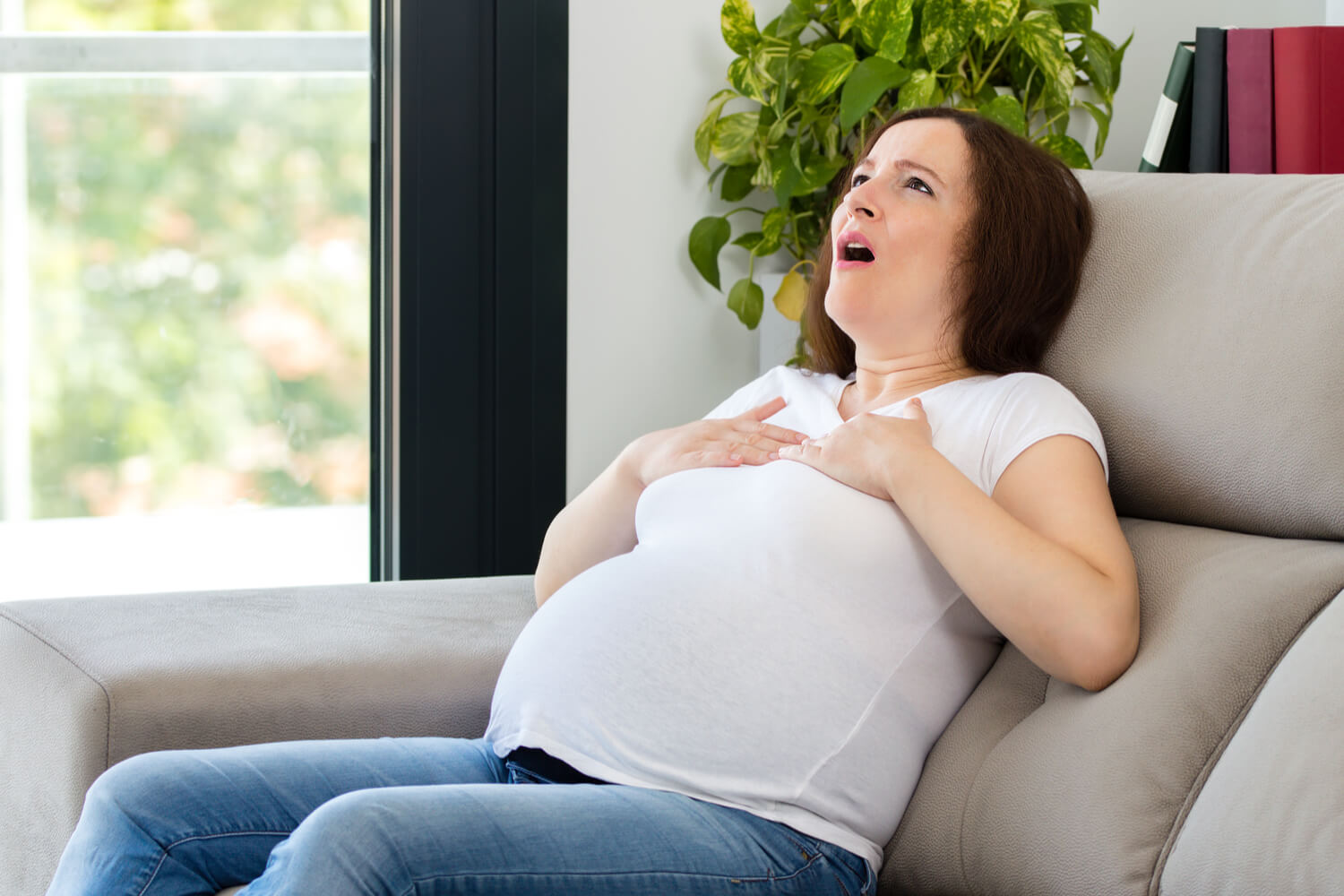 As discussed earlier, dizziness is not the reason of a single symptom but can be due to over suffocation, heat, hunger, drop in sugar levels, jerky movements etc. But all of these symptoms are not something which is a cause of worry. But there is certain alarming situation related to dizziness which does require medical intervention. Sometime these can be harmful as well. So given below is some of the symptoms one must look for as they cannot be taken lightly.
It is crucial to have a medical intervention under the following symptoms:
Acute headaches
Problems with speech
Palpations in heart
Pain in the chest
Feeling of numbness
Breathlessness
Pain in the abdomen
All the above symptoms are serious and require a doctor's intervention. Doctor will further assess the condition of the mother and the baby by conducting few more tests.
Thus, dizziness in pregnancy is a very common cause and there are many underlying factors for the same. It is thus important to understand where it is normal and when medical intervention is needed. One cannot risk the life of the mother and the baby so keep a vigilant check on the symptoms and in case of something different, it is always better to seek medical help which ensures healthy growth of the mother and the baby.
Read Also: Feeling Short Of Breath (Breathlessness) During Pregnancy