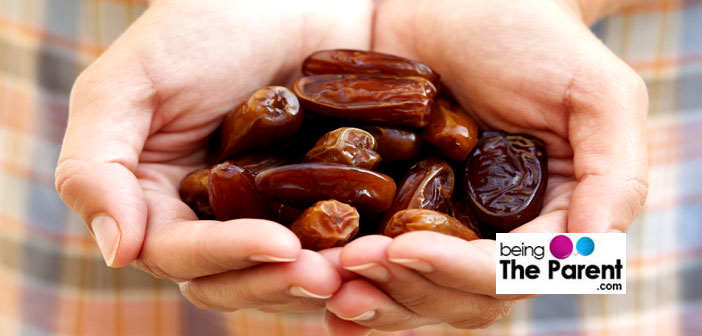 Benefits Of Eating Dates During Pregnancy
Nutritional Value Of Dates During Pregnancy
Eating Dates In Pregnancy During Summer
Eating Dates In Pregnancy During Winter
All pregnant ladies wish for a healthy pregnancy and a short and easy labor. Thankfully, there are some natural ways to get a shorter labor and eating dates is one of them. A study was conducted in the Jordan University of Science and Technology, and published in the Journal Of Obstetrics and Gynecology. According to this study, a research was conducted between two groups of women. One group ate 6 dates per day for 4 weeks before their due date. The women who ate dates had:
Higher cervical dilation upon admission at the hospital
Intact membranes
Spontaneous labour occurred in 96% these women compared to women who did not consume dates
The first stage of labour was shorter in the date eating group
Benefits Of Eating Dates During Pregnancy
Dates can contribute significantly to a healthy pregnancy as it prevents the risk of having anemia, helps cope with morning sickness, regulates blood pressure, regulates blood sugar levels, helps restore depleted calcium, eliminates harmful toxins, and supports the immune system. Dates contain several nutrients that can boost your health during pregnancy. Let's look at some of the nutrients that dates can provide for better fetal growth as well as your own health:
Nutritional Value Of Dates During Pregnancy
Iron: Dates can keep anemia at bay and provide you with much needed iron during pregnancy as it maintains the hemoglobin content in the body. Iron assists in multiple metabolic processes and makes yours and the baby's immunity stronger
Fibre: Dates is a fibrous fruit and hence digested easily. Fiber keeps the digestive system healthy and helps with pregnancy caused constipation. It helps in reducing the cholesterol levels as well. It will give you a feeling of fullness in the tummy and will help in maintaining a healthy weight while you are pregnant
Vitamin K: Vitamin K is important because it helps our blood clot. It also helps with the bone development of baby. Dates are natural source of vitamin K. Deficiency of vitamin can be dangerous in babies. As they have low levels of vitamin K at birth, dates can help you compensate if taken during pregnancy
Potassium: Potassium is one of the important electrolyte in the body and it also maintains the water salt balance and thus aid in regulating the blood pressure. It avoids the muscle cramps during pregnancy. Its deficiency can cause kidney related problems
Folate: Taking folic acid is very important during pregnancy as it prevents the dangerous birth defects of the spinal cord and the brain
Fructose: Fructose is natural sugar found in fruits. During pregnancy you need to have good energy levels, fructose can provide you with energy and not raise your sugar levels too high. Dates is a source of fructose and a fast energy provider
Magnesium: Magnesium is required for teeth and bone formation, regulates the blood pressure and maintains blood sugar. Deficiency of magnesium can lead to kidney and liver abnormalities
Sugar: Pregnant women need more calories than women who are not pregnant. Eating a handful of dates as a desert or a snack provides much needed good sugars without adding on many calories
As such, there have been no clear studies, arriving on the conclusion that eating dates can be unsafe during pregnancy. Dates is one of the most nutrient dense fruits and when consumed in moderation, dates benefit both the mother and the developing baby.
Eating Dates In Pregnancy During Summer
While eating dates is beneficial to reduce the time of labor, you might want to limit your intake in summer as it is said to produce heat in the body. More heat is produced in the body during pregnancy because of all sorts of hormonal and physical changes. Eating dates during summer may cause little more heat in your body as they are warm in nature, so if you are concerned, you may have them in moderate quantity during your late stage of your pregnancy. Do heat inducing foods cause miscarriage? Find out here.
Eating Dates In Pregnancy During Winter
You can eat dates in any season if you follow moderation. Eating dates in winter will also be beneficial as they will help in keeping the nutrients up and provide you with some warmth to beat the chill.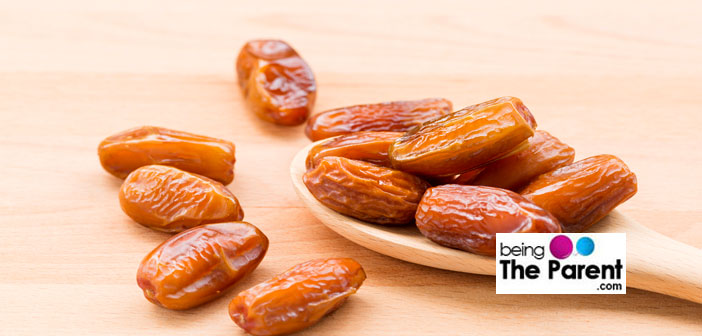 You will need approximately 300 calories per day more when pregnant to gain weight for proper development of the fetus. You should, however choose the healthier and nutritious options for this calorie intake rather than sugary or high calorie foods which are low in nutrition. Dates would be a good choice for snacking with many vitamins and minerals also present in it apart from the calories you need. The most important nutrients needed in pregnancy are folate, calcium and iron, which can all be obtained from dates. If you are in doubt about whether to eat dates or not, it is always better to check with your doctor.