Bedtime stories are always fun, and there is no doubt about it. That is why children love to hear bedtime stories from their parents. Some children are so adamant that they will not go to sleep without listening to a story. That is how popular the bedtime stories are to the children. Do you tell your child bedtime stories? Telling bedtime stories is an important part of your child's development. Physical development should not be the only concern of a parent. Psychological development is also an important factor in the development of a child. The stories that parents narrate at bedtime play a key role in this development. Therefore, you should tell your kids bedtime stories. However, some parents narrate bedtime stories without knowing how to do it. They make several mistakes in narrating bedtime stories. So, in this article, let's see some of those mistakes that the parents make while narrating bedtime stories. Also, we will discuss some Bedtime Stories For Kids, which you can tell your children.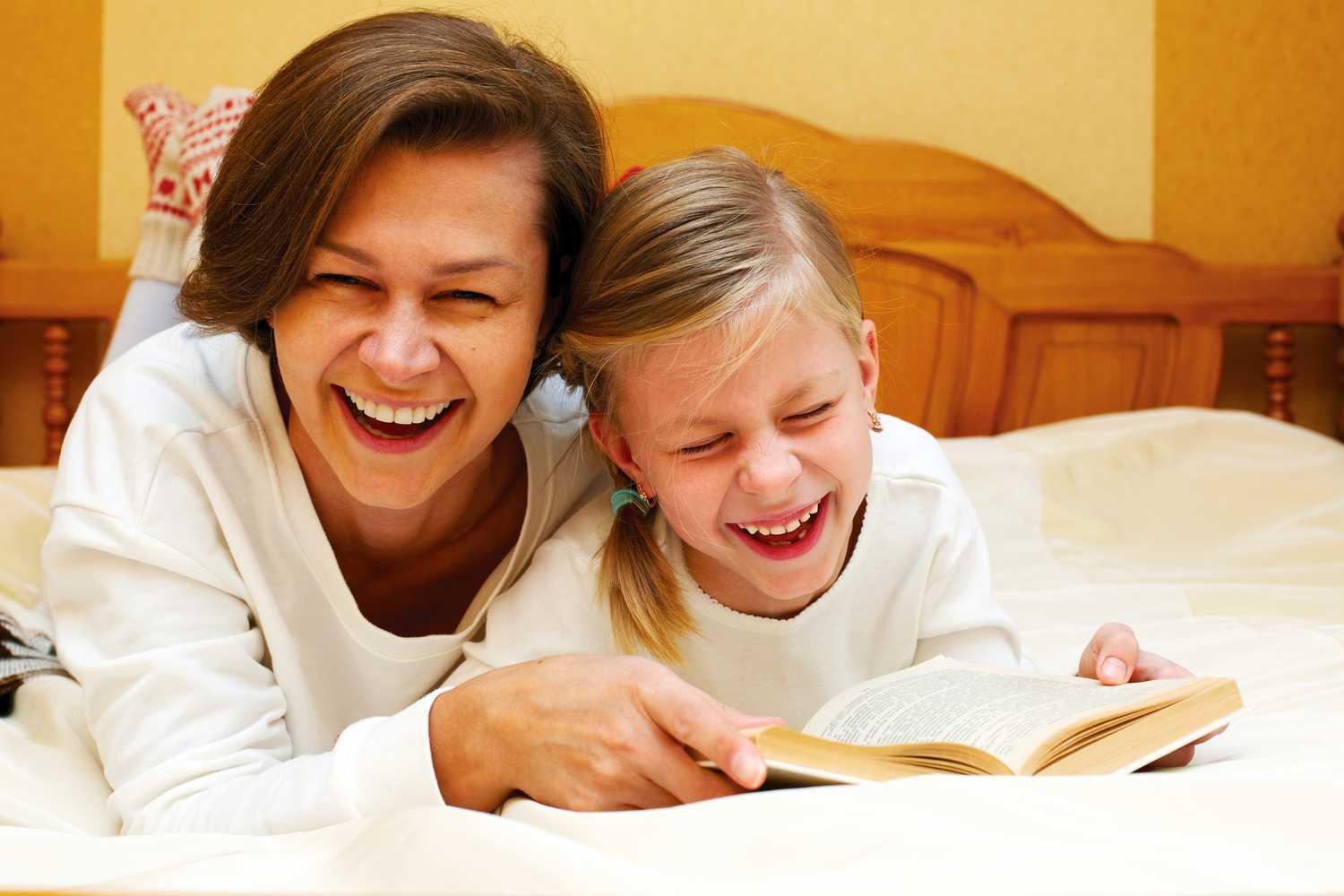 What Mistakes Parents Should Avoid While Narrating Funny Bedtime Stories For Kids
Looking at the Phone Frequently: Phone is the biggest distraction of the modern-day lifestyle. Your phone notifications can be a hindrance to the bedtime story you are telling your child. You have to do something about it. The best way of tackling this problem is by keeping your phone away while narrating stories to your child. It will be the best way to stay focused on your child.
Not Staying Focussed on Your Child: The modern-day lifestyle is very hectic. Stress and tension always make your life miserable. You should not let it impact the time you spend on your child. You can lose your focus while narrating bedtime stories to your kid. It is possible to happen. But you have to be at that moment. As a parent, it is your duty. Also, by staying focused, you will enjoy the moment you spend with your child.
Scolding the Child While Telling Stories: Some parents have a bad habit of scolding their child while narrating stories. It is something a parent should never do. Listening to stores at bedtime is a fun activity for a child. Scolding a child at that time will prevent your child from having all the fun. You want your child to have fun. That is why you tell your stories at bedtime. Hence, scolding your child is something you should not do at that moment of telling.
Funny Bedtime Stories For Kids You Should Tell Your Child
As you know the mistake you should avoid while narrating bedtime stories to your kids; now it is time to check out some Classic Bedtime Stories For Kids. These stories are getting narrated for generations, and they are very much fun to listen too. Here are some of the stories that you should look to tell your child:
The Dragon and The Princess
This is a very interesting story. Here is a princess who hated to be a princess. She never looked to dress up properly. She always played tricks with the old knight. After hearing that a dragon has come to live near a cave in her kingdom, she goes to meet the dragon. She finds out that the dragon is not aggressive. She exchanges her place with the dragon. Now, the princess becomes everyone's favorite.
Written By: Audrey Wood
Ratings:1/5
Year of Publishing: 1982
The Princess and the Pea
The classic fairytale story of Hans Christian Anderson is one of the Funny Bedtime Stories For Kids. This very old story will intrigue your child. There are certain characters in the story that your child will love to read. Your child will love to hear this excellent story.
Written By: Hans Christian Andersen
Ratings:1/5
Year of Publishing: 1835
The Paper Bag Princess
The story of this book has a deep message for its readers. Courage, self-respect, and intelligence; you want these qualities in your child. This book narrates such a story of a princess. It teaches your child that the qualities in a person make someone a princess and not the dressing. It is one of the Short Bedtime Stories For Kids that you should narrate to your child to make your child a better person.
Written By: Robert Munsch
Ratings:3/5
Year of Publishing: 1980
George And Martha
Friendship is a very important part of life. You have to make sure that your child can make friends. Without friends, life can become very monotonous. This book narrates the story of two hippos, George and Martha. There are five stories in the book, and your child will love to listen to them. It will teach your child the values of friendship.
Written By: James Marshall
Ratings:2/5
Year of Publishing: 1974
The Little Engine That Could
This book is the story of an engine. In life, at times, you feel like you cannot do it. This story is a lesson for those who think similarly. It is a children's book, and it has some teachings as well. It will teach your child a very important lesson which is, never say that you cannot do it, and always say you can do it. This lesson will help your child to become a better person in the future.
Written By: Watty Piper
Ratings:2/5
Year of Publishing: 1930
Mother Bruce
When you teach your child about bears, you say bears are cuddly, loving, and cute. Mother Bruce is a bear, which is exactly opposite to the nature of a bear. It is a series of books that are ideal for reading at bedtime. Moreover, it is one of the best Free Bedtime Stories For Kids.
Written By: Ryan T. Higgins
Ratings:4/5
Year of Publishing: 2015
The Gruffalo
This story will teach your child how intelligence can keep a mouse safe from a dangerous animal of a forest. The stories the mouse made up to avoid the invitation of the fox is simply amazing and shows the level of intelligence of the mouse. This story will encourage your child to act intelligently like the mouse in every aspect of life.
Written By: Julia Donaldson
Ratings:5/5
Year of Publishing: 1999
Finally, telling your child bedtime stories is very important. You can get Free Bedtime Stories For Kids from the internet as well. You have to make time every night and narrate these stories to your child properly. Make the time you spend with your child fun with these fun stories. If you do this, then your child will become a better person when he grows up because these stories have the essence of making your child a better human being.