After the excitement of having conceived settles down considerably, you begin sitting down and seriously consider what kind of alterations need to be made to your diet in order to ensure you have a trouble free and healthy pregnancy right to the end. The next question arises as to what is safe to eat and what one should avoid during this period. Greek yogurt is a healthy option that you could consider adding to your pregnancy diet as it has been found to be fairly nutritious containing adequate traces of many nutrients that are an absolute must in the pregnancy phase.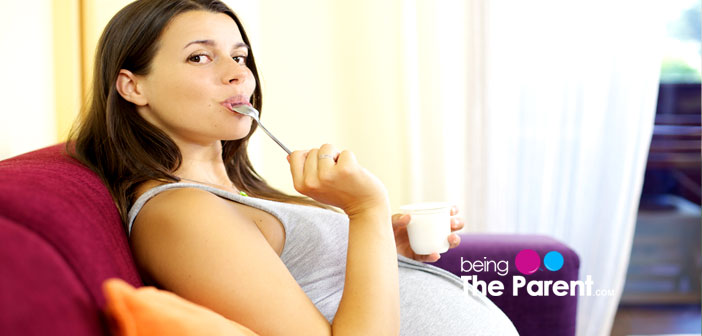 Read on to find out more about this nutritious item, if you have any doubt regarding its consumption during conception period.
What Exactly Is Greek Yogurt?
This is actually yogurt that has been strained in order to get rid of the lactose and whey leaving a creamy and tangy residue that is known as Greek yogurt behind. Greek yogurt tastes just like sour cream and is extremely rich in taste and texture. Greek yogurt has only half the quantity of sodium and a carbohydrates found in normal yogurt while it contains almost double the amount of proteins and thus becomes a healthy substitute for regular yogurt in every sense of the word.
What Are The Benefits Of Greek Yogurt During Pregnancy?
Loaded with vitamins: It has sufficient quantities of Vitamin A, C and iron all of which are necessary for women during their pregnancy period. Most Greek yogurts have been found to provide you with around 2 percent of your daily iron and vitamin A requirements
Rich in proteins: Once you conceive, your requirement of protein becomes double as they form the foundation of your fetus's cells. They also provide you with the much required energy that pregnancy and delivery requires. Good news is that Greek yogurt has been found have double the quantity of protein compared to other yogurts that makes it an ideal addition to supplement your diet during the pregnancy phase. Just a small pack of Greek yogurt (approximately 7 ounces) has twenty grams of protein
Helps to keep your weight in check: Yet another positive aspect of Greek yogurt lies in the fact it does not have high traces of sugar that makes it an ideal snack for women who are watching their weight. And since this yogurt is loaded with high protein traces, it helps to keep hunger pangs at bay and avert you from eating any kind of unnecessary junk food
Packed with calcium: This is yet another mineral that is required in considerable quantities during your pregnancy phase. They are necessary for proper formation of your baby's teeth, bones and nails. Greek yogurt is rich in calcium and a single cup can meet around twenty percent of the calcium requirements during pregnancy
Excellent for improving bone health: This yogurt also contains traces of magnesium, potassium, phosphorus and calcium that help to ensure your bones remain healthy during conception and delivery. They are also helpful in averting osteoporosis as you tend to get older
Rich in Vitamin B-12: Vitamin B-12, which is crucial for proper development of fetal brain development, is also found in Greek yogurt. You can stop taking Vitamin B supplements and substitute it with Greek yogurt that is loaded with Vitamin B 12
Iodine rich too: Rich in iodine content too, Greek yogurt thus helps in ensuring proper brain development of the fetus and also ensures normal thyroid levels
Loaded with probiotics: Greek yogurt is also found to have high traces of Probiotics that are actually yeast and bacteria that multiply in the intestine. They aid to promote bacteria in the gut that is good and thereby ensures to maintain good health. These bacteria are found to be effective in averting conditions like diarrhea and IBS. The probiotic traces found in Greek yogurt have also been found effective to keep your vagina and intestines healthy
Cures bloating: Bloating feeling, indigestion and gastritis are all common woes of pregnancy. Having Greek yogurt along with your meals can help to cure this to a considerable extent
Maintains blood pressure within normal levels: Greek yogurt as mentioned above contains calcium, potassium and magnesium all of which aid to bring down blood pressure levels and maintain it within normal ranges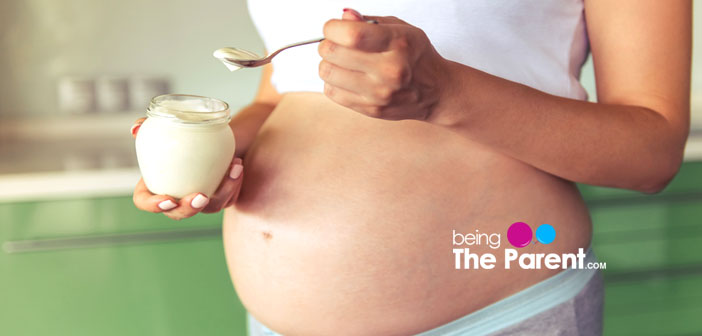 What Precautions Should Be Taken When Eating Greek Yogurt
Although Greek yogurt has all the above mentioned positive health benefits, you need to take certain precautions while using Greek yogurt. This includes-
Make sure that the Greek yogurt you buy or make is prepared from pasteurized milk as yogurt prepared from unpasteurized milk can contain traces of Listeria bacterium that can cause harm to the fetus growing inside you
Consult your doctor before adding this food to your daily diet
Ensure to read and check labels before purchasing this product from the market