Children are as busy as adults these days. They have school. They come back and finish their home works. Then they go for arts class. One evening they go for basketball while its football on other evenings. Weekends are filled with swimming and skating classes for some or dance and music classes for others. Of course, we tell ourselves all these are "extracurricular" and that our children really enjoy them. But do they?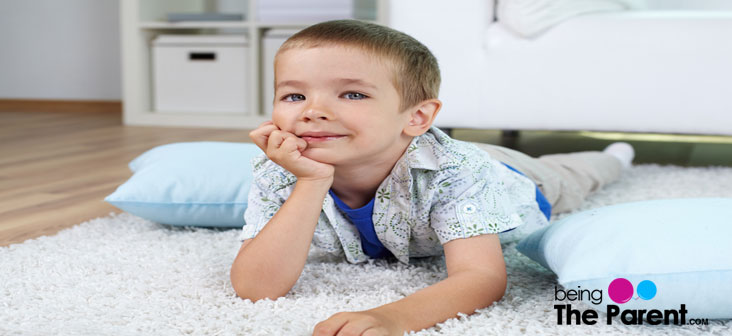 Why Do We Pack Our Kids' Day With Activities?
A research done among 3,500 kids under the age of 12 found that kids now have only half the free time kids 30 years ago enjoyed. And that is too less. Why do we do this? Why do we fill their days with one activity after the other? Most of the reasons are logical.
Every moment count: Today, we all understand the importance of time. None of us take it for granted. We know that every moment count. And we feel that we need to fill our child's time in ways that is value adding. We feel compelled to do so because we feel that if we do not do it, our kids will miss out, in comparison to his peers. So, the days and weekends are crammed with school work, art and craft, football practice, guitar lessons and so on. Most parents genuinely feel this will help their children in future
Doing nothing is waste of time: Most of strongly believe that doing nothing is waste of time. If we see our kids doing nothing, we immediately task them with something – we either ask them to study, or read a book or do a chore
Sooner they learn the better they will be: Things we were exposed to as kids in our 10th year, the kids of 4 years are doing now. Thanks to competition and peer pressure, we think that the sooner the child starts his violin classes or football practice, the better he will be. And if a 4 year old is not seen "good enough", then we assume he won't be good enough in future as well
Importance Of Doing Nothing In Kids
Although all the three reasons above sound reasonable and logical, there are hard evidences to prove otherwise.
For one thing, studies show that overworked kids, or kids with little free time, tend to be more angry and anxious than their peers with more free time. They also tend to burn out by the time they are adults. In fact, many of these kids might find it difficult to concentrate in school (which unfortunately increases their work), have sleeping problems and often throw tantrums. In the long run, our eagerness to prepare our children for the future by overscheduling their days will only backfire
Secondly, research has also found that children need time to relax, rest and recharge their batteries every day. It is when they do nothing that they tend to think, be creative, explore surroundings, discover things, be scientists and enjoy all these. In fact, free time also allows them to find out, by themselves, that one thing that they really want to do and study
Thirdly, kids who have free time to day dream are much more at inner peace. They are better at controlling their emotions and dealing with rejection or adversities. They mature on time as they are more relaxed and have more time at hand. They are better at contemplating and reflecting their thoughts.
And finally, with all these activities, we deprive our children of one thing that they truly deserve – the joy of being a kid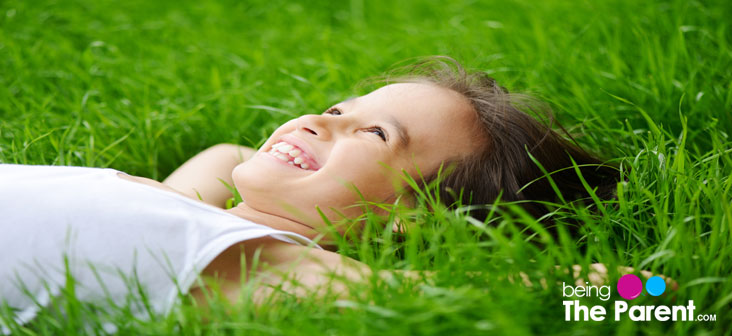 How Do We Let The Child Do Nothing?
This is easier said than done. The following tips will help you achieve this:
Be a role model: If you have some unstructured time daily, and seem to enjoy it, then your child will also enjoy. However stressed your days are, find some time to do nothing. And yes, keep your phone away to
Involve them in decision making: The more we push, the less they do. Talk to your child, ask them what they want to do and what they don't want to do. When they think they were involved in the decision making they will feel more accountable
Un-plan: Take a weekly planner. Mark everything your child is doing throughout the week. Then do a judgement call and blank out few schedules to give your child more time
Sleep: Make sure your child is getting enough time to sleep. Make sure 30 minutes prior to sleep time is relaxed with no gadgets
Schedule unstructured family time: Unstructured family time is precious. Don't fill your weekends with schedules. Have some unplanned family time together like instead of making plans for the weekend beforehand ask what your kids what they want to do on a Saturday? Let your kids stay in their pajamas all day, order a pizza and watch a movie with them or else do some gardening with them, play their favorite CD and dance along with them or just go out for a bike ride with them etc
Sometimes, it is very important that kids just spend time doing nothing. As parents we may this is sheer waste of time but in reality this could be the most productive time your kid is spending. He may actually be doing bigger and important things like dreaming impossible dreams, focusing on things which he normally doesn't get time or just exploring the uncharted water. So go ahead give your child the gift of doing nothing.
All the best!