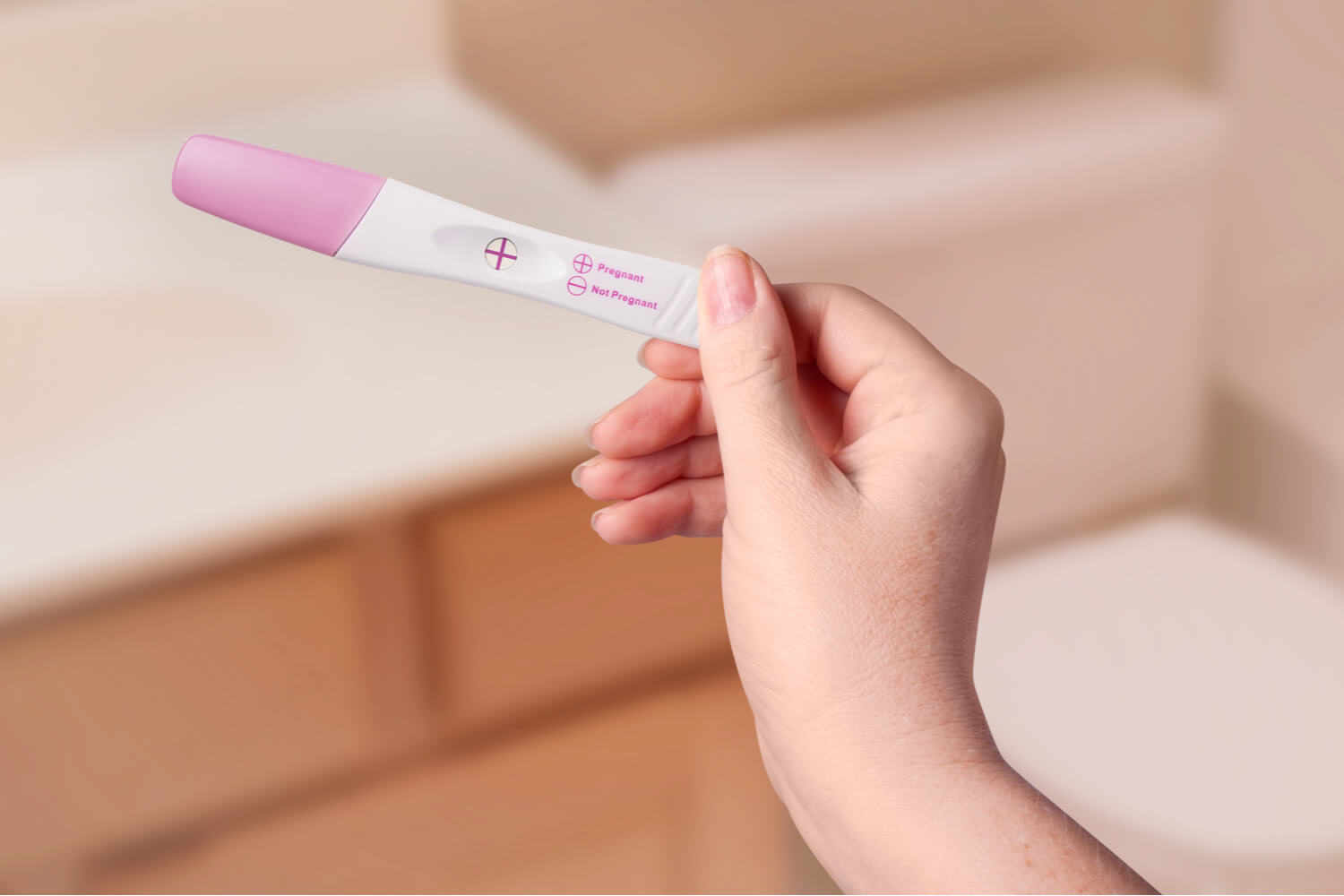 A pregnancy test kit is a wonderful innovation that enables you to test for pregnancy right at home, at any time of your convenience. You need not go to a clinic or to your doctor every time you want to find out if you are pregnant or not.
A woman is required to pee on a test stick or dip the stick in urine to check for pregnancy. But have you ever wondered what happens if you pee on a used pregnancy test? Come, let's dig deeper and find out what happens if you pee on a pregnancy test twice.
In This Article
Can a Pregnancy Test Kit be Reused?
The answer is a simple and straight "NO"!
No, you cannot reuse a pregnancy test. Reusing a pregnancy kit that showed a negative result may seem like an economical thing to do. However, it will not serve the purpose. These home test kits are nominally priced and will not burn a hole in your pocket if you were to take multiple tests. So do not waste time analyzing and wondering "can I reuse the same one"? Just get a fresh one and test.
Why a Used Pregnancy Test Does Not Work For the Second Time?
Pregnancy test kits are very sensitive and are designed to detect even mild traces of hCG in your body. The strip is made of certain chemicals which react with your urine and detects the presence of hCG. If it is present, two lines appear indicating a positive. If hCG is not detected, it shows just one line indicating a negative result. The sensitivity of the kits differs from brand to brand.
Once the chemical reaction takes place, it cannot happen again. The strip has been exposed and cannot go back to the pre-chemical reaction stage again. Please understand that the chemical reaction does not happen with just urine but can happen with any liquid or other substances.
So, when the test strip has been exposed once, it causes a chemical reaction, and there ends the life of that test kit. Even if it had shown an error on your first use, the strip has been "used" once and cannot be reused again.
What Should You do if You Get a Positive Result From Reusing the Pregnancy Test?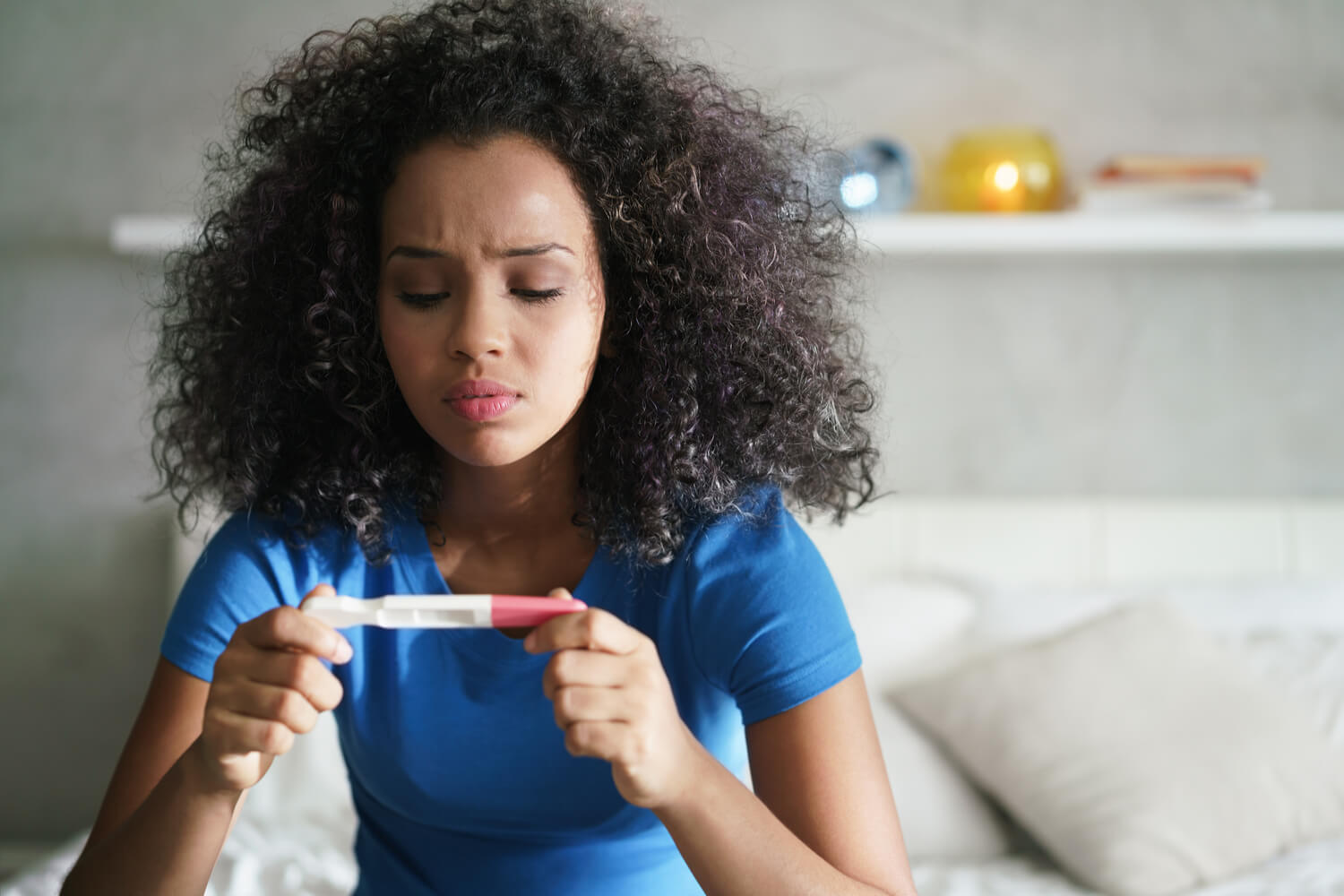 When the test strip is exposed to urine or other chemicals (even water) a reaction happens and a line may or may not appear. After a while, it evaporates (you might have noticed the line becomes faint or disappears altogether after a while). Sometimes the evaporation line can look like a faint second line, causing confusion. Do not get your hopes high by assuming you could indeed be pregnant.
Getting another kit and testing afresh is always recommended for a definite result. Even then, your doctor will ask for a blood test to be taken, to confirm the pregnancy. The home pregnancy test will only show the presence of hCG which is not sufficient for a doctor. The blood test will show the hCG levels, which is considered for the actual confirmation of a safe conception.
[Read : What Does A Faint Line On Pregnancy Test Mean?]
Is There Any Pregnancy Kit That Can be Reused?
Yes, there are pregnancy test kits that can be reused. These are also digital kits that come with a detachable strip. This strip has to be inserted into the stick and then urine has to be dropped on it, to get a result. You will have to discard the strip and use a fresh one if you want to test again.
Can a Digital Pregnancy Kit be Reused?
No, not all digital pregnancy kits can be reused. There are a few brands that have come up with the economic option of reusable test kits where the test strip alone needs to be changed for every test. The digital reader can be reused a number of times.
If you have been asking yourself "can I pee on a pregnancy test twice" the answer is no for the reasons mentioned above. Many women take multiple tests with kits from different brands to just confirm the pregnancy. In such a case, reusing the test kit is definitely not a good idea and will definitely not give you accurate results.
Read Also: 10 Common Best Homemade Pregnancy Test