Summer vacations are here and all of us are exploring different ways to engage our children, whether we are a working parent or not. While it is important for our children to get a break from the school routine (read: The Importance of Doing Nothing in Kids), vacations are a great time to enroll your child in some extracurricular activities. Continue reading to know about different hobby classes that are available for children aged between 8-12 years.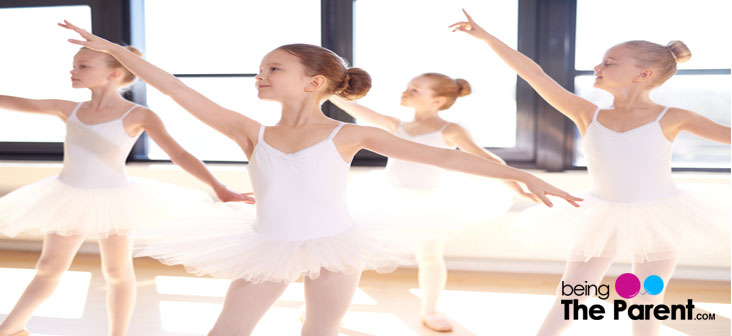 Should I Enroll My Child ( 8-12 years) In Hobby Classes?
Yes you should but the key is to make sure you chose a class that your child is interested in as well – not something you want your child to learn. For instance, you might want your daughter to learn bharatnatyam, but she might not be interested in it, she might want to go for painting class. If you push her to do what you want, she would soon see it as a "task" much like schooling and the fun element would be lost.
So, do the following:
Find out different kinds of hobby classes happening in your area
If the class is not close to your house, find out the transportation arrangement. Most summer camps offer van service, but if it is a specialized hobby class, it might not have the scale to provide van. In this case, you need to work out the course timing and arrange transport yourself
Make a list of viable hobby classes (in terms of cost, timing and transport facility) and take it to your child for shortlisting
Why Should Kids (8-12 years) Join Hobby Classes?
This age group (8-12 years) is the most impressionable one. This is an important time to shape and develop the personality of the kid so that when they grow up they will have tastes and preferences that are in sync with the world outside. We want our kids to learn different things so that are aware of the world outside and no just cocooned at home. With busy school routines, we are left with summer vacations to indulge our kids in different activities that are beneficial for his overall development. Hobby classes are one medium that helps the kids to enjoy their free time on one hand and on the other hand it enriches him/her. This is also the time to know about the hidden talents of your child. Here are a few reasons which tells you the importance of joining hobby classes for kids in the age group of 8-12 years:
Every child is unique and has his own set of skills, strengths and weaknesses. But due to busy and tiring school routines we as parents don't get an opportunity to explore our child's talent. By enrolling him/her to a hobby class, it will give us an opportunity to explore the hidden talents of our child. If the child is made to do things as per his liking then he is sure to excel in it
Vacations are time when kids have some free time on hand. So enrolling your child in hobby class of his choice helps him to utilize his time constructively during vacations and it is also an intelligent use of holidays
Hobby classes give an opportunity for your kid's imagination to flow freely and express his thoughts and feeling in a better and creative way
Hobby classes be it dance, sports, singing, painting, writing etc. require mental activity and alertness and required the mental evolvement and development of your child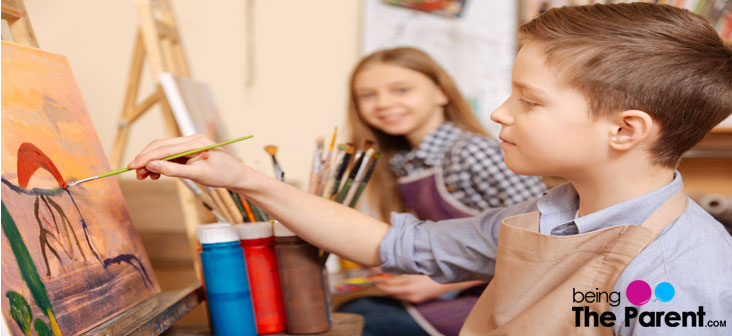 Most Popular Hobby Classes Run During Summer Vacations
Some of the popular hobby classes for children in the age group of 8-12 years are:
Mobile app making: If your child is 10+ and shows an aptitude for programming, then there are many android and iOS programming classes available that will teach them the basics of programming. For older kids, some of these classes also help create and upload an app in the mobile store
Computer skills: There are a number of other computer classes also available. The classes could be very basic, such as MS Office, or more complex and interesting, such as Photoshop, Flash, website making and so on. They will not only enhance your child's knowledge but are fun way of learning some applications on the computer
Photography/Movie making: For the young film makers out there, workshops are conducted which will teach them the basics of scripting, movie making and editing. The facilitators will take them out for a field trip to shoot a movie and help them in various stages, such as uploading the movie, editing it, mixing sound and so on
Personality Development: These are classes designed to improve the confidence level of your child. It will teach them about having a positive attitude, encourage them to do more public speaking, help them collaborate in a team, expose them to dining etiquette and teach them leadership skills. All these are attributes required to succeed even as an adult
Arts and crafts: Drawing, pencil sketching, painting, origami, cartooning, quilting and bag-making are some of the most popular arts and crafts classes. One advantage of these classes is that there might be plenty in your neighborhood. So if you child is interested in drawing and coloring, you have many options!
Dance: If your child is passionate about dancing, summer vacation is an excellent time to enroll your child in a dance form of her choice – classical, western, ballet, hip-hop, options are plenty. It will keep your child physically active too!
Sports classes: Knowing and playing a sport is something your child will treasure for life. Make sure you discuss the options available with your child and pick a class that happens either in the morning or in the evening because it is too hot nowadays to be out in a field anytime near noon. The sports classes will also give your child the much needed time in the sun. Read: Send Your Child Outdoors To Play
Baking/Cooking: Got a culinary expert at home? May be it is time to fine tune the skills with some structured learning. There are many cooking and baking hobby classes, designed specifically for children
As long as your child is enjoying it, hobby classes are a great idea. It will keep them from watching TV all day and engage them in learning something new and exciting. If your child does not appear interested, or complains about having to go to some class during the vacation, then it might be a good idea to not send him/her anywhere for the first couple of weeks. When the child realizes sitting idle in the house can get "boring", he/she might proactively suggest going to a class! Also read: Should I Enroll My Child (4-7 years) In Any Hobby Classes?
Good luck finding the right hobby class for your child!