Today's hyper-competitive world, it is important for children to not only excel in academics but also engage in hobbies and interests that could give them an edge over their peers during their higher education and in their work spheres. As parents, it is our responsibility to identify and spot our child's soft spots for certain activities, aptitudes and interests, and provide them with opportunities to hone their talent, thereby providing them with avenues for growth and self-expression. This is where hobby classes come into the picture.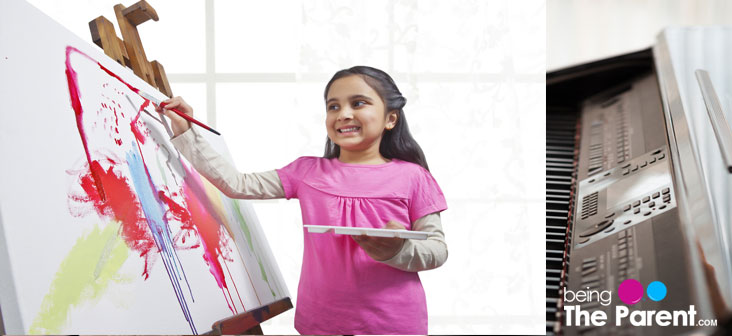 Benefits Of Hobby Classes For Your Child ( 4-7 Years)
Enrolling your child in hobby classes has some evident benefits. These are:
Discovering hidden skills and abilities: A structured classroom learning offers linear thinking abilities to students. As opposed to this, an unstructured learning environment can allow children to discover their hidden skills and abilities. It allows parents to understand their child's latent talents which can sometimes turn into a future profession
Spending time effectively during vacations: Enrolling your child into a hobby class can also have a special advantage to it. Intelligent use of time during vacations and a developmental opportunity, together!
Expending extra physical energy: Hobbies such as gymnastics, swimming, dancing, skating and the likes need children to be physically invested in them. Others such as reading, singing, learning musical instruments, dramatics and the likes do not require as much physical efforts as the ones mentioned previously. However, all hobbies need children to focus, concentrate, and be mentally alert and active. Thus, hobby classes offer a channel for children to spend their excess physical and mental energies
Gaining self-confidence: An opportunity to interact with children of varying age groups in the hobby class offers a lot more than mere talent discovery. It offers them opportunities to learn new things, teach new things, be competitive, be focused, speak in public and express themselves. This boosts their self-confidence which manifests itself in their academic performances and social interactions
Building personality: Self-confidence is a stepping stone to personality development. It is a building block to a sharp mind and a broad mindset. Hobby classes are not just the means to effectively spending extra time after school or during vacations, they are truly melting pots of a balanced physical and emotional development of your child
Disadvantages Of Hobby Classes For Your Child (4-7 years)
Before you take any decision for your child, you always weigh the pros and cons. Having read about the pros, it's time you know some of the cons of hobby classes:
Deviation from academics: To some parents, it might seem as a deviation from academics. Also, sometimes it could so happen that the hobby could demand a little more of your child's time and effort. This seemingly undue importance and focus on the hobby can prove to be a digression from the normal course of your child's academic life
Money concerns: Some hobbies such as photography, sculpting, craft, skating and the likes are a tad bit more expensive than the rest of them. Thus, these hobbies could prove to be a little heavy on the pocket
Despite these concerns and after weighing all the options and means, when you do decide to enroll your child for a hobby class, there are several other things that you need to look out for. And, without a doubt, we have given below a list of points to consider before enrolling your child into an activity / hobby class:
What Type Of Hobby Or Activity Is Best Suited For Your Child?
Every child is different – some introverted; some gregarious, some individual contributors while others that perform best in groups, some physically very active and others mentally super alert. As a parent, you need to identify the special traits of your child and determine which activity could suit your child best or which type of activity would your child want to take up. Some of the popular classes for children in the age group of 4-7 years are:
Drawing and Art and Craft classes: If your child loves drawing and painting and the walls of your house are a witness of his immense talent, then enroll him drawing and painting class. It's a good way to explore his creativity. If your child loves craft work then you can have options like clay modelling, origami, paper quilling etc. All these activities will not only open new doors of creativity for your child but will also keep him occupied in a constructive way. Also read: Simple Creative Activities For Toddlers
Sports: To use the pent up energy within your little one, you can enroll him in some sports classes like skating, table tennis, swimming, martial arts, badminton or whatever interests your child. Sports classes not only help to channelize your little one's energy but also keeps your little child's brain, body and soul in sync. Read: Send Your Child Outdoors TO Play
Dance Classes: Dance classes are another popular hobby classes amongst kids of this age group.Traditional classes like Bharatnatyam, Kathak are some of the popular choices amongst girls. On the other hand there are a lot of kids who love to learn dances like Salsa, belly, jive or hip-hop
Music Classes: If your kid has a voice that popular classes amongst kids of this age group are music classes. Any form of music be it Indian classical music or Western music are popular options. You can even enroll your little one for musical instrument like guitar, keyboard, tabla etc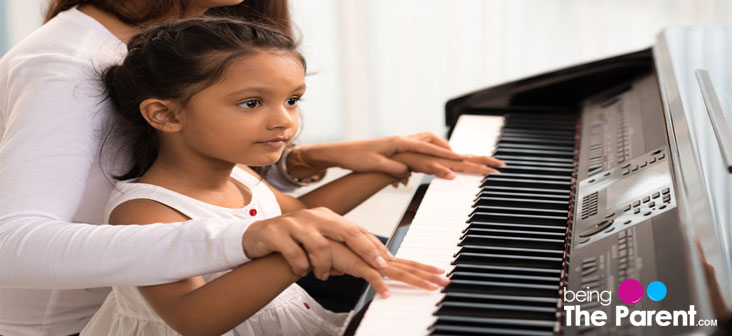 Has Your Child Shown Special Inclination Towards Any Activity Or Hobby?
Some children are early bloomers. They show a slight and sometimes a sharp inclination towards a specific sport, hobby or interest very early in life. As a parent, it is your responsibility to catch such subtle or visible cues thrown your way by your child. You can thereby decide if you would like to enroll your child into that specific hobby class.
Are Trial Classes An Option Available At The Hobby Center?
Several hobby and activity centers do provide children a trial class option. This is a blessing for those parents who would like to see their child take a liking to the activity, and then decide to enroll their child into the hobby class.
Are You Well-Prepared And Have The Time To Take Your Child To The Hobby Center?
For working parents, dropping kids off and picking them up from school are daunting tasks in themselves, especially if there isn't any help at hand. In such a situation, are you prepared to spend enough time to take your child to the hobby class, on designated days, at a designated time? You need to ask yourself about this.
Will Travel Be A Part Of This Hobby?
Some activities such as sports, dance, drama and music entail tournaments and public performances. In the event of such an occasion, will the hobby center require your child to travel? If yes, how often? And what will be the cost associated?
In any case, enrolling your child into a hobby class is a personal as well as a family decision. What your child will take back with them is a lifetime of learnings – pursuing a task and working at it, a sense of direction, motivation, team work, leadership skills, dedication, concentration, confidence and an unflagging passion for higher and better things in life.
Take your call. Happy vacations!