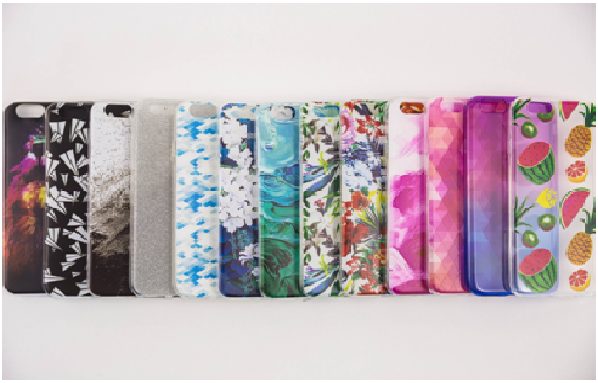 As a mom, you're probably used to having very little time to yourself. While being a mom can feel like being pulled in so many different directions, there are plenty of accessories that can make your daily routine a touch easier. And if you're on your phone much of day, you're better off with some gadgets that will make being an on-the-move mom so much easier.
Here are some of the best iPhone accessories for the moms on a mission:
Durable Cases
If you're a mom to young kids, chances are they're always begging for some screen time on mommy's phone. While your phone may be a useful way to distract them, kids aren't always so careful with electronics.
Having a durable case is a must for any mom. If your kid is a wild one, avoid screen cracks and malfunctions by investing in a protective caseand screen protector.
Wireless Headphones
As a mom, relaxation is sometimes a luxury that you can't afford. Music is undoubtedly one of the best ways to unwind. But, if you're dealing with playful and energetic children, wires from headphones can get tangled and tugged on by your toddlers.
Instead, opt for a pair of wireless headphones like Apple's AirPods. If you're making lunches, packing a diaper bag, or carrying toddlers in both arms, there will be no wires to get in your way.
Stylish Cases
Most moms are too busy to think about accessorizing, but it's true that if you look good, you feel good too. It may seem silly to accessorize your phone, but it's the small details that brighten up your day and make you feel more put-together.
Casely offers stylish cases for most iPhone models, including cases for the iPhone XS Max. Their selection of cases is both chic and 100% protective, so you can accessorize without skimping on durability.
Tiles
Tiles are great little devices for people who misplace things often. Tiles attach to your keys and allow you to track your phone from an app if you ever lose it. While they are traditionally used for keys, you can attach a tile to anything.
For moms who have a lot on their mind, misplacing a phone can seriously distract from other more pressing responsibilities. Having the support of a tile can prevent this from happening and allow you to focus on other things that need attention.
Lighting to SD Card Readers
As a mom, you probably love capturing beautiful moments of your little ones. Buying an SD card reader for your phone lets you transfer photographs from your camera to your phone instantly. This way, you can sync and share all your photos immediately.
PopSockets
PopSockets are more popular than ever. These tiny phone accessories make your phone easier to hold. While their functionality is minor, having that extra protection makes a big difference considering phones are made primarily of glass and they're easy to drop.
Moms, do yourself a favor and get a PopSocket. You won't want to miss out on the added line of defense between your phone and a clumsy kid. Plus, they come in a variety of designs so you won't be sacrificing style either.
Phone Stands
Mom life means constant cooking. If you find yourself spending a lot of time in the kitchen whipping up meals for your kids, having a phone stand will prove to be useful. This way, you can easily pull up and follow recipes you have stored on your phone without dirtying it.
Charging Cases
Everyone forgets to charge their phone occasionally, and for moms who have a long to-do list, trivial things like this don't always make the cut when it comes to setting priorities. Having a back-up battery will come in handy for those moments and ensure you don't miss any important calls or texts.