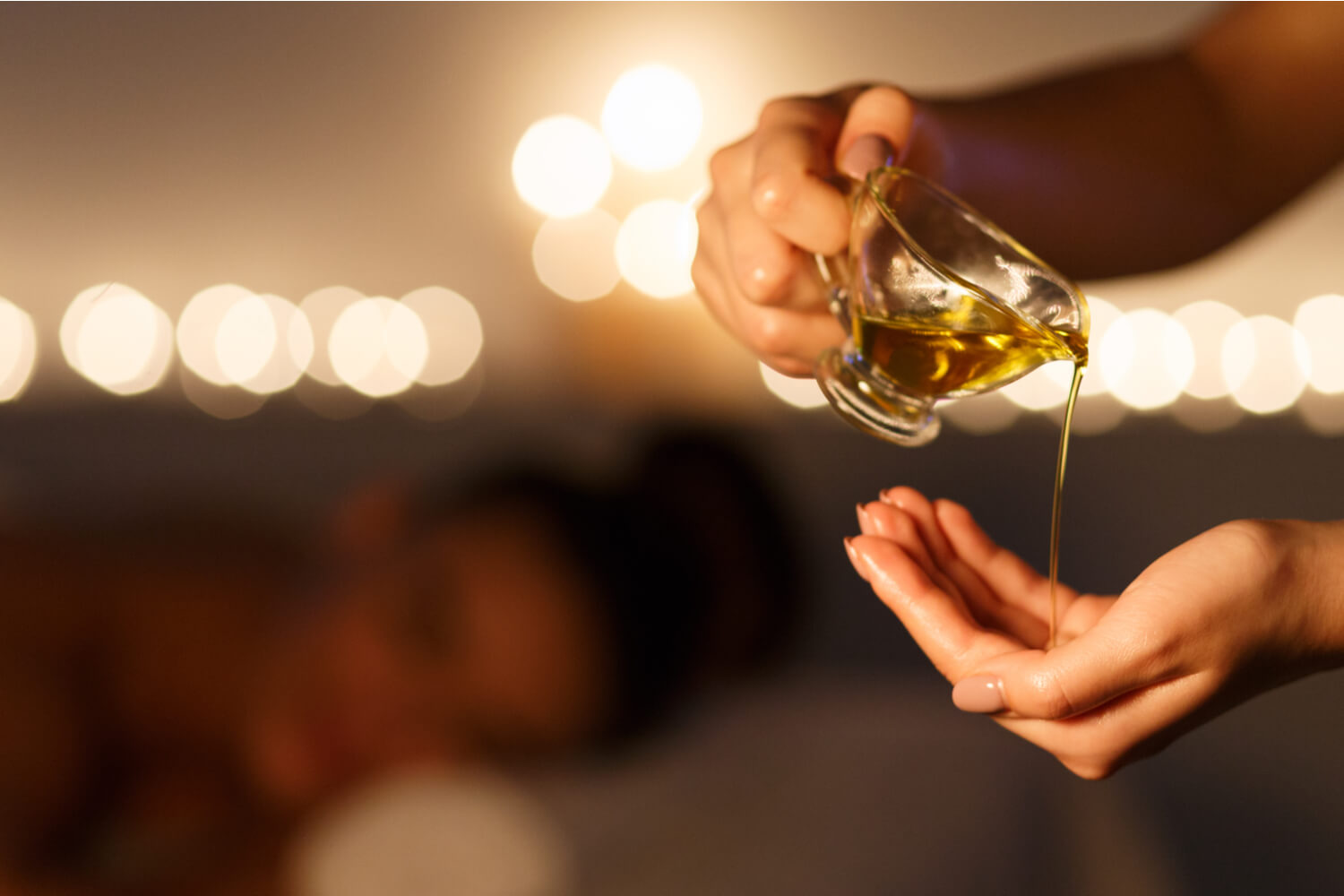 One mistake many mothers make after delivery is to focus all their energy and attention on their newborns and not take care of themselves. While your baby should definitely be the center of your attention, you need to consider your body and mind too. And what better way to relax than a body massage followed by a warm bath? In this article, we list the top seven massage oils to help you heal post-delivery.
Postnatal massage increases the production of oxytocin that will result in better breast milk flow. Moreover, considering your body just went through a major transformation, oil massage is the right step forward towards regaining your old health and glow. Ideally, you need to continue the massage routine for the first 40 days to get maximum benefits. However, many moms stop well before this due to time constraints.
In This Article
List of Top 7 Oils For Massages After Delivery
Oil massages increase blood circulation, relieve tension in muscles and melt away stress. Postnatal oil massages will soothe your aching body and ease the process of recovery. Find out the top 7 massage oils after delivery.
1. Mustard Oil
Mustard oil (सरसों का तेल) is a warming oil and 'heat' is generally considered to speed up the healing process, making it an ideal choice during post-partum. It is known to increase blood circulation and decrease joint pain. Mustard oil is also easily available in your local stores and is not expensive. However, the cons are that it is a very thick oil (which makes it difficult to wash off from clothes) and has a strong smell (which you or the baby might not like).
2. Sesame Oil
Sesame oil (तिल का तेल) is a cooling oil, because of which some do not recommend it for postpartum massage. However, if the weather conditions are hot in your area, then coolness imparted by a sesame oil massage can be relaxing for you. In addition, the oil is also known to reduce BP and stress.
3. Coconut Oil
Coconut oil (नारियल तेल) is another cooling oil, very popular, especially in south India. It is popular for head massages, but it also can also be used for body massages. Coconut oil is a light oil, smells good, and is easily absorbed by your skin, making it very convenient to use. It is also a very good moisturizer as it has hydrating properties.
4. Almond Oil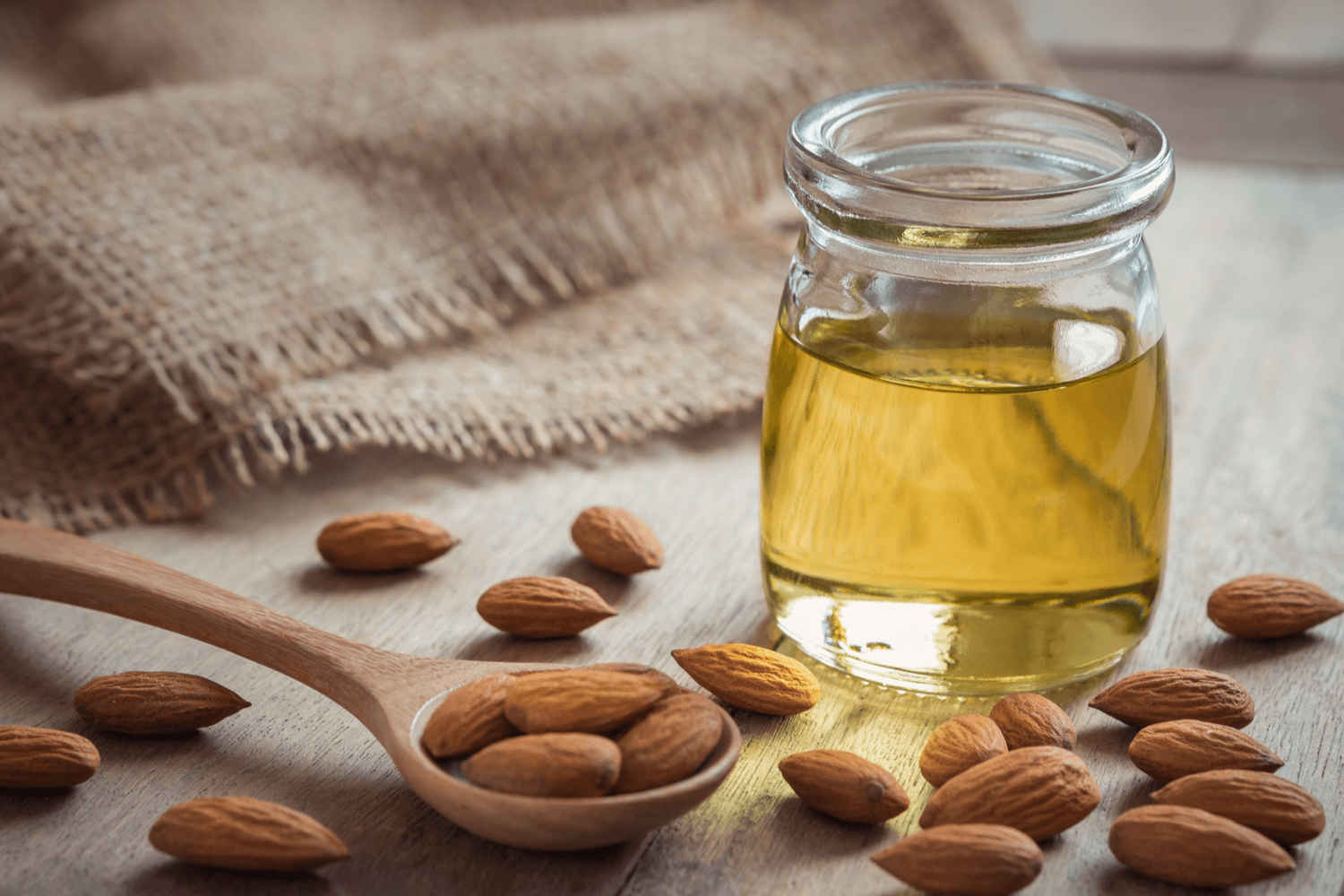 Almond oil (बादाम तेल) is another light, sweet-smelling oil that is easily absorbed by the skin and has moisturizing properties. Although it is slightly more expensive than the rest of the options here, it is known to reduce stretch marks, inflammation, muscle pains, and improve complexion.
5. Ayurvedic/Herbal Oils
More known and followed in Kerala, Ayurvedic postnatal care is slowly becoming popular in the rest of India as well. Ayurveda details a holistic approach to postpartum care and recommends medicated herbal oil massages for the mother to strengthen ligaments, joints, muscles, and overall body. Ayurvedic oil massages are also known to reduce pain and improve skin tone. There are different types of oil that will suit different body types, so you need to visit an Ayurvedic doctor to get the right prescription.
6. Lemongrass Oil
Lemongrass oil is an excellent natural remedy for soothing sore, tired, cramping muscles. It has warming properties as well, so it not only helps dispel excess fluid but also increases blood circulation. This makes it excellent postnatal massage oil. Additionally, it can help to reduce fluid retention.
7. Ginger Oil
Ginger oil is a popular postnatal massage oil that can soothe sore muscles, stimulate blood circulation, and reduce pain. Besides its anti-inflammatory properties, ginger oil also comes from the rhizome of the ginger plant, thus making it the ideal oil for a postnatal massage. Quite suitable for topical application due to its warm spicy scent.
Apart from this, there are many other oils that are popular in different parts of India – like olive oil, sunflower oil, grape seed oil, and wheat germ oil. As we mentioned before, pick an oil that best suits you and validate your choice with your doctor.
[Read: 10 Tips to Hire Maalishwali (Masseuse) After Delivery]
New Mothers and Precautions During Oil Massages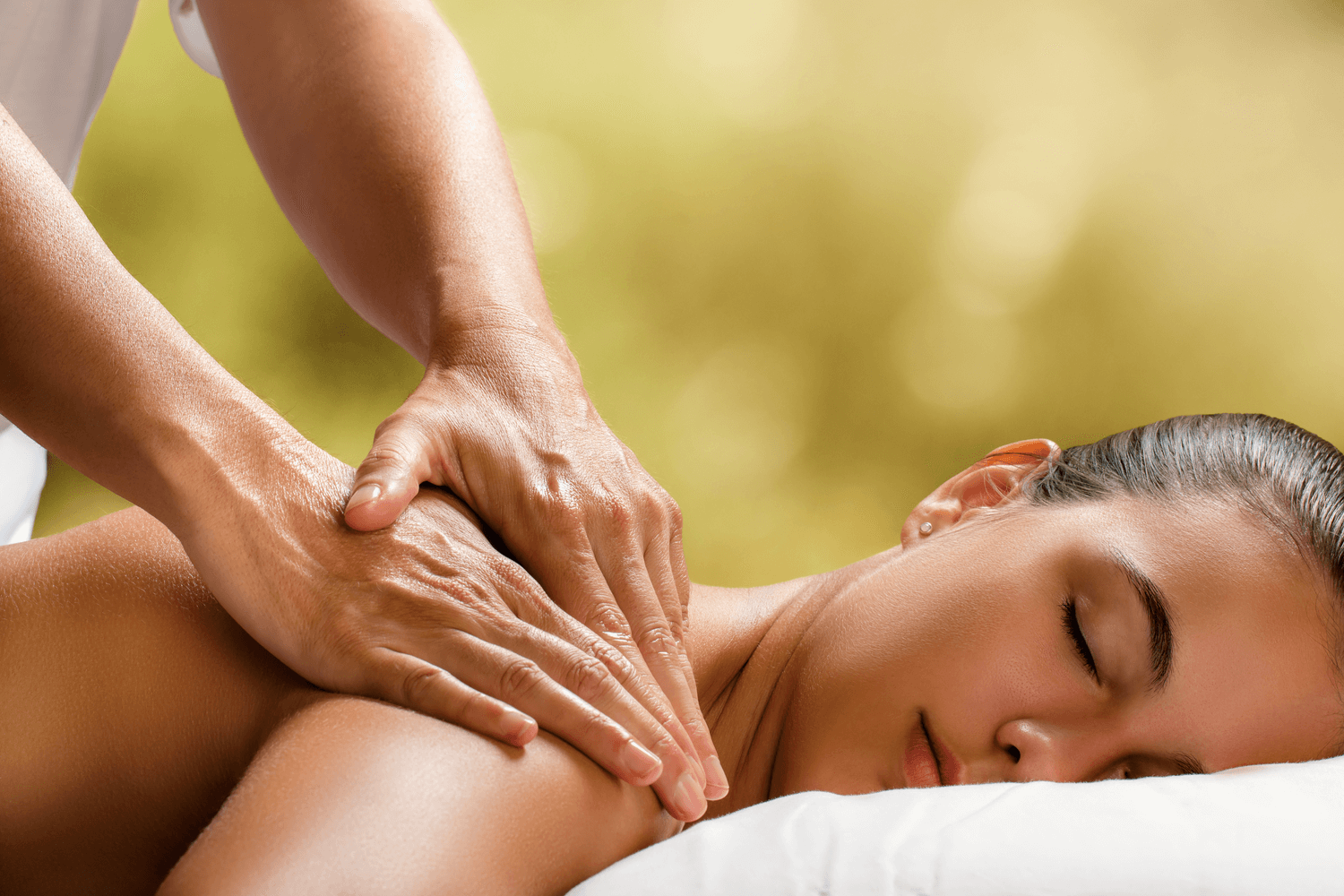 There are many postpartum care workers who specialize in traditional body massages. These nurses are also good with massaging babies. It would be ideal if you identify beforehand someone who can visit you once during the day and bathe both you and the baby. It is important to get help because
(1) You cannot massage your whole body
(2) There are massage techniques that relieve tension points and joint pains – an experienced hand is always better at it.
Keep the following in mind to ensure that you reap good benefits out of the massage:
Pick an oil on your own after consultation with family and doctor. Do not blindly use the oil "prepared" by the maalishwali (मालिशवाली) unless she prepares it in your house with the ingredients you give. How to choose the right here for you after delivery?
If you have had a C-section, ensure your massage the wound area only lightly, even after the wound is healed. This is because the wound and stitches under your skin might not be fully healed.
Do not use oil on your breasts and nipples. Some oils – especially herbal ones – can be irritants to the baby's skin.
Do a patch test on a small area to ensure you are not allergic to the oil.
If you have any medical condition, like skin rashes or hernia, an oil massage is not recommended.
For new mothers with high BP, a soft massage is better than a vigorous massage.
If you are bleeding heavily, do discontinue the massage and seek your doctor's advice immediately.
Postnatal massages should always be done after your doctor gives a go-ahead for the same.
Some Maalishwalis insist on bringing their own massaging oils. Do exercise caution and only use the oil if you are very sure of the ingredients.
If you are using herbal or essential oils for your postnatal massages, always dilute them to avoid irritation.
[Read: 10 Simple Tips For A Speedy C-Section Recovery]
FAQ's
1. Can I Use a Body Lotion Instead of Oil For My Post Natal Massages?
As long as the lotion does not come in contact with the baby and you carefully avoid the nipples and your breasts, using a body lotion instead of the oil should be alright. Choose a lotion that does not contain parabens, retinoids, petroleum or formaldehyde. If you decide to go for a particular lotion, watch your baby's reaction after using it. Any discomfort on the part of the baby is your cue to discontinue the lotion.
Happy motherhood!
2. What Oils Can I Use For Massage Post-Delivery?
There are many oils that are great for massages. And for new mothers, massages are blessings. We give below five of our top picks. You need to choose an oil that suits you and the baby (since you will be handling the baby and the smell of the oil remains in your body even after a bath).
Also, bear in mind to check for any allergic reactions you might have for certain oils. We recommend you do a patch test if you have never used the oil before. Another factor to consider is the weather conditions in your place of residence. Some oils are warming in nature and some have cooling properties.
3. When Can New Mothers Start Oil Massages?
If you have had a normal delivery, then you can start oil massage as soon as you are back home. Most moms start it within the first 5 days.
If you have had a C-section, then you need to give the wound some time to heal before you start the massage – generally after 1-2 weeks. Please confirm with your doctor before starting the massage.
Read Also: Why is New Mothers Love Getting A Massage?