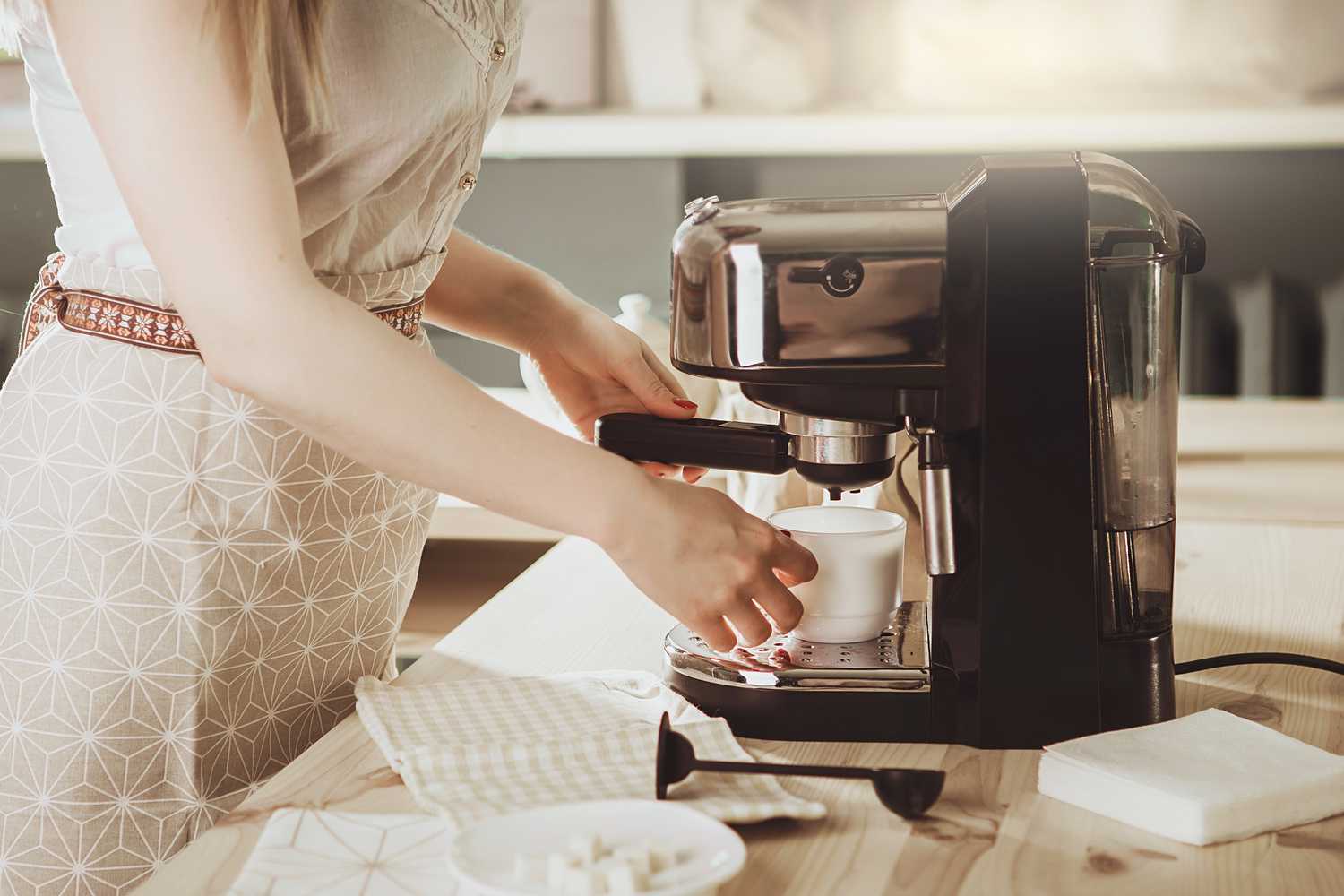 Unless you're living under a rock, you would know what a coffee machine is and what importance it holds in our everyday life. We cannot think of surviving without coffee as it gives us a kick in the morning to survive the long hectic day. The massive use of coffee machines at offices, cafes, and universities says it all.
Sometimes the most used kitchen staple is often neglected and we don't pay enough attention that is required to keep good care of it. The coffee machine is one such essential thing that we don't pay attention to when it comes to maintaining it. The busy routine of life has made us always rushing around and least caring about our appliances unless they stop working at all.
You can be a coffee fanatic and still not pay attention to the coffee machine you are using regularly. With time there is a deposition of minerals such as magnesium and calcium which compromise the quality of coffee and affect the efficiency of the machine. Let us dwell on and know how you can clean and descale your coffee machine to restore its efficiency.
How You Can Descale A Coffee Maker?
There's one misconception among coffee fanatics that cleaning and descaling coffee machines is the same thing but it's not. These are two different processes to carry out.
When you are using the coffee machine for a time without maintaining it, there's a solid chance your coffee machine's efficiency is affected. Since you can't see it, you won't be able to detect it unless the machine stops working or there's a change in the taste of your coffee.
Water is used to make a cup of coffee. There are minerals in water such as magnesium and calcium. When these minerals deposit over time on coffee makers, they affect the efficiency of the coffee maker. Descaling is the process in which a coffee machine descaler is used to remove the build-up of minerals and clear the blockage.
Coffee machine descalers are specially designed to remove the mineral build-up from coffee maker components without damaging the machine. If your water is hard, it will have more concentration of minerals and can cause more damage to your coffee machine. It is important that you descale your coffee machine to have a perfect cup of coffee whenever you want.
Why Is Descaling Your Coffee Machine Necessary?
Have you noticed your coffee is not that full of taste recently ? or your coffee is not hot enough as you like it? Well, it's time you realize that your coffee machine is begging for you to descale it to restore its efficiency and work properly. If not resolved it can stop working altogether which can ruin your day for sure.
The mineral deposit can affect your machine in several ways. Firstly, the deposits will not heat the water to the optimal temperature for brewing coffee and this can prevent the extraction of full flavor from coffee beans. Secondly, mineral buildup can block the water flow if not removed and cause the machine to stop working at all.
Lastly, the mineral scale buildup won't allow water to get hot enough and you'll have to deal with a cup of coffee that doesn't go with your taste. However, you can avoid these problems by using a coffee machine descaler to remove the mineral buildup easily and restore the efficiency of your coffee machine. In this way, you'll be able to enjoy a strong hot cup of coffee to get you going through the day without any trouble.