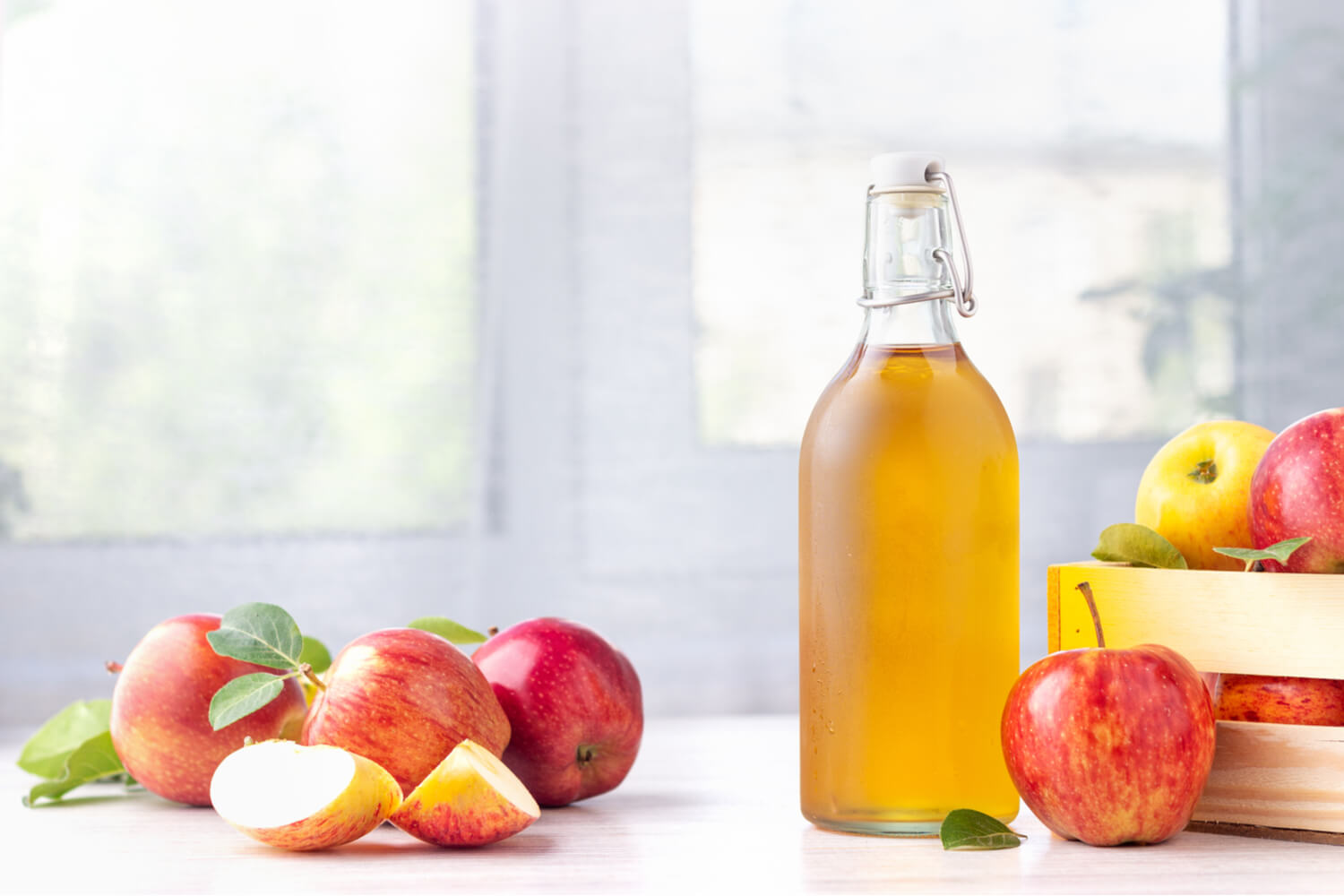 Pregnancy is that phase of your life when you have strange food cravings but you need to watch out on what you eat. While we are sure about most of the foods that are a complete "no-no" during pregnancy, there are still some that may not clearly fit in any boundary. We may go shopping and suddenly have this craving for something sour and acetic, spot someone selling apple cider vinegar over the counter and feel fortunate to have found it just in time and then question pops—is it safe?
In such times, it is best to consult your doctor instead of going by what friends and family recommend. Though there is not much evidence to prove that pregnant women must keep off apple cider vinegar. It is believed that apple cider vinegar is quite addictive and once fed, a pregnant woman keeps craving for it. Whether this is true or not, it's safe to exercise caution as far as this drink is considered.
In This Article
What is Apple Cider Vinegar?
Apple cider vinegar is obtained from crushed and fermented apples. Fermentation makes it alcoholic first, which is then converted to acetic acid. Finally it is aerated and sold across the counters in two forms:
1. Pasteurized Apple Cider Vinegar
Pasteurization removes potentially harmful bacteria like E.coli. In its unpasteurized form, apple cider vinegar is available in several health stores and is believed to be healthy with all its enzymes intact.
2. Unpasteurized Apple Cider Vinegar
Unpasteurized apple cider vinegar is not believed to go down well with pregnant women. It is known to cause childbirth complications and in certain cases, miscarriages as well. Sometimes, the effect is seen to last post-delivery also when apple cider vinegar lowers the impact of prescribed medicines on the baby.
[Read : Health Benefits of Lemon/Limes During Pregnancy]
Benefits of Apple Cider Vinegar During Pregnancy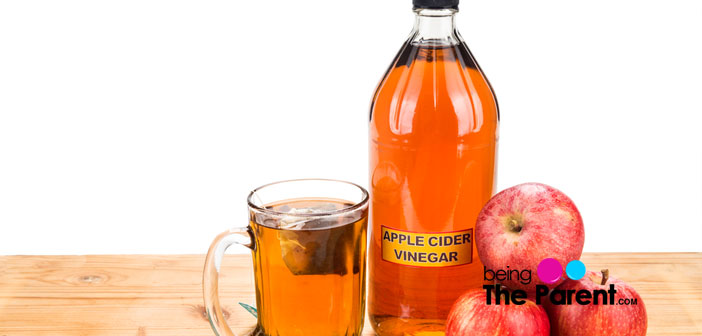 Over the years, apple cider vinegar has proved to be beneficial for our health. It is said to provide relief from ailments such as obesity, osteoarthritis, skin diseases and other chronic illnesses. Consuming apple cider vinegar in its pasteurized form is known to benefit pregnant women in several ways. Some of them are:
Dr. D.C. Jarvis, a noted country doctor of Vermont in his book "Folk Medicine" claimed that pregnant women who drink apple cider vinegar daily would give birth to children with excellent chemical pattern that allows them to adapt to their environment faster.
It gives relief from the biggest problem most pregnant women detest- morning sickness. It helps to keep nausea at bay.
Urinary tract infections are quite common during pregnancy. Apple cider vinegar contains enzymes and minerals that restrict the growth of bacteria and prevent urinary tract infections.
Pregnant women often feel heartburn as the growing baby puts pressure on the digestive tract of the mother. A tablespoon of apple cider vinegar in a cup of water provides relief from heart burn.
Apple cider vinegar helps to neutralize the glucose levels in blood and thus acts as a good beverage and takes care of the cravings.
It can be applied externally to cure acne caused due to hormonal changes.
It helps to reduce swelling in the hands and feet that is common during pregnancy and makes blood circulation easy and also helps in reducing the swelling of the veins.
Sinus or blocked nose is another common problem during pregnancy. When taken with lukewarm water, apple cider vinegar clears blocked nose allowing pregnant women to breathe normally and sleep peacefully.
It maintains body equilibrium that helps ward off diseases as staying healthy during pregnancy is very important.
[Read : Sweet Lime or Mosambi Juice During Pregnancy]
Risks of Apple Cider Vinegar During Pregnancy
With so much on the positive side, apple cider vinegar seems go well with pregnant women. But that's not the complete truth. We know that unpasteurized foods in general are considered unsafe for pregnant women. The same holds true with apple cider vinegar too. Some of the risks are:
It is known to lower potassium levels when taken with certain medications. This in turn could restrict the effect of other prescribed medicines, which could be unsafe and harmful for both the pregnant mother and the baby.
As we already know, apple cider vinegar is highly acidic. This can erode the tooth enamel when consumed directly. Hence, if you must drink, use a straw. In some cases it is known to cause irritation of the gums too.
Some foods are known to be healthy, but at the same time need to be taken with caution. And when you are pregnant, you don't want to make the slightest mistake, at least not in your diet. In such instances, the best solution is to go by what your doctor recommends. If there are foods that you wish to take, don't go by what others tell you. What suits one may not suit the other and only your doctor knows your medical history and health condition, so it is best to consult him.
As far as apple cider vinegar is concerned, avoid supplements but go for the pasteurized safer version. You must watch out on the quantity you intake. In this way you do loose out on some of the benefits of vinegar but at the same time at least your craving is taken care of.
Read Also: Red Wine During Pregnancy – Benefits, Effects, Is it Safe?