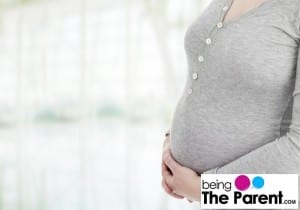 Indian women generally tend to wait for the end of the first trimester before breaking the news of a forthcoming to acquaintances and colleagues, as the crucial months get over and the chances of a miscarriage significantly drops down. If you have a job that interferes with your pregnancy in the earlier weeks, it is viable to inform your boss earlier so that necessary changes can be made.
Breaking the news to your boss calls for some home-work and a hands on research on your company's policies, benefits and other perks to pregnant employees. The first step in this direction would be to read the employee handbook, or the online employee portal, (it might be tough for you to remember where the handbook is gathering dust). Having a chat with an HR representative may also help, and there must be some colleagues around who have traversed the same journey and would be happy to share their experiences. If you have a small company and you are concerned about privacy of your information, you can just ask to be briefed about the benefits and policies, without revealing your own situation.
However, make sure that you break the news to your boss before some colleagues leak it out and you are left staring.
Some important points to consider before breaking the news –

Work up a plan – pregnancy stage, doctor's advice, leaves accumulated, and requirement of benefits.

Ensure that you tell your boss that you would be taking some days off for those

antenatal appointments

. It is your right, and he cannot refuse you.

Be transparent about your pregnancy conditions – if the doctor has advised caution, be sure that you mention the risk factors. That way, no body is caught unawares.

Talk about it with colleagues to know the reactions and responses to their pregnancy news. You will be prepared better if you would have some past references.

Make a list of projects and deadlines you have in your kitty now, see which ones can you complete and which ones would you like to be handed over to someone else.

Be ethical, and let your employer know the chances of your returning to work.
Having said that, the right time to approach your boss would be on one of the days when he is happy with your work. Tell him that you are expecting – and gauge his reaction. Though, some people may jump into panic assessing the workloads and resources, some may want to congratulate you first and then ask about realignment of the projects. Typically, it is advisable to discuss how you think your share of responsibilities can be handled while you are on a slightly relaxed schedule or in your absence. Also, between the two of you, you need to assess the work loads and the stress levels that you are handling.
A smooth transition is what we expect, and many times colleagues get overwhelmed by the news and offer great help. Some may even choke you up with consistent uncalled advice – the trick is to be polite and calm. Be prepared to be the centre of attraction, lady, now that you are pregnant!
Read about how to deal with an unsupportive boss.