Whether we like it or not, nannies are very important to our lives, especially in those households where both the parents are working. Even if the mom is a stay-at-home mom, and even if there are grandparents in the house to give a hand, a nanny might still be required to take care of many of the child's need so that the family members are not overtly tired. And considering the nanny will be one person your child spends a lot of time with, you need to be very careful when you pick one. A detailed interview is necessary before you pick a caretaker for your child. Here is a list of questions you should ask.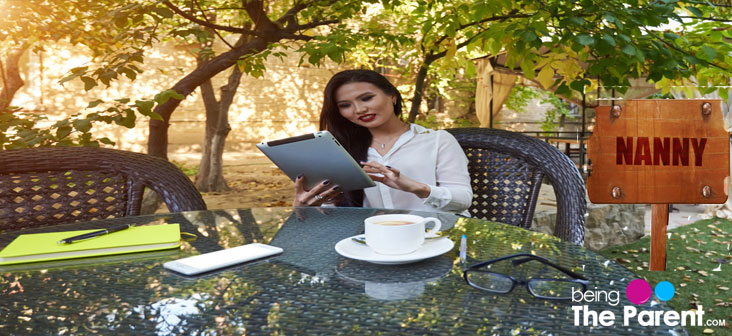 Nanny Interview Questions Checklist
Background Check:

Where do you stay?
Would you be able to furnish ID proofs?
Who all are there in your family? What do other adults in the family do for a living?
What was the reason you left your last job?
Would you be able to furnish references from your previous employers?
Would you be ok if we run a background check on you?

Experience:

How long an experience do you have of being a nanny?
What are the age groups of kids you looked after?
What were your responsibilities in the last job?
Do you have any kind of formal training?

Skills:

Can you cook?
Which all languages can you speak?
If there is a medical emergency, how will you react?
Are you able to engage the child is age-appropriate activities such as coloring, writing, crafts and stories?
In your previous job, have you faced a difficult situation at work that you overcame? Can you tell us about it?

Passion for the job:

Why did you choose this career?
What is your favorite part of being a nanny?
What kind of nanny are you? Are you strict? Or lenient?
What is your least favorite about being a nanny?
What are some of the activities you like doing with a child?

Other questions categorized based on child's age:

Infants, up to age 1:

If the baby cries uncontrollably, how do you deal with it?
How would you feed an infant? What are the solids you would give the baby?
Do you know how to give the baby an oil massage?
Do you know how to bathe a baby?

Toddlers, 1-3 years old:

Do you know how to potty train a child? How will you do this?
What are the activities you would engage the child in?
How do you get the child to taste a variety of foods?
Are you physically active enough to run behind the busy bodies of this age group?
Are you ok with taking the child to playdates in other houses?
How would you handle indiscipline?

Preschoolers, and beyond 5-10 years old:

How do you plan with the child, considering he/she is older?
Would you be able to supervise a playgroup of older kids?
What are the activities (both indoor and outdoor) you would engage the child in?
Will you help the child in homework?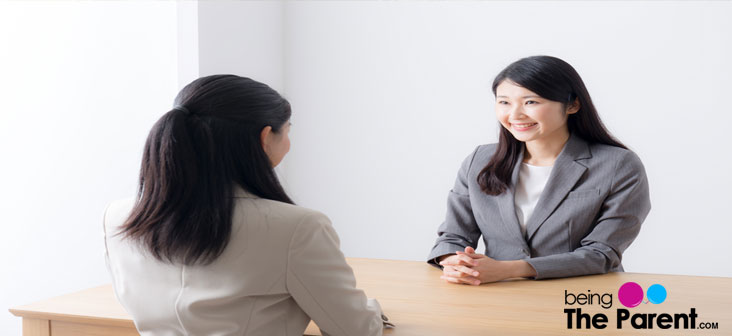 Job-related:

What is your expected salary?
What are the timings you can do?
How soon can you start the job?
Would you be able to stay on the job for at least a year?
While asking these questions, make sure you don't just look for the verbal answers, watch out for the non-verbal cues, facial expressions and body language so that you know the nanny is comfortable and truthful in her answers
Others Tips To Remember While Interviewing And Choosing A Nanny
Make sure you set aside as much as 60 minutes for the interview. You do not want to rush this
Make the nanny comfortable so that she will answer questions freely
Give a chance to nanny to find out your personality and expectations as well
Explain clearly your family situation, number of people in the family, and the responsibilities the nanny will have
Explain the house rules clearly to them
Bringing The Nanny Interview To A Close
Once you feel that you have covered all the questions and are satisfied, and you have given the nanny a chance to ask you any questions, you can bring the interview to a close. You will have to let the nanny know how you will like to take it further and what the next steps are. If you are satisfied and want to offer her the job, employ her right away as she will also be attending other interviews and chances are you may lose the opportunity to employ her if you don't show interest in her right away. However if you are not sure and want to interview other nannies before you take a decision, then tell her that you will be contacting her soon to let her know about the outcome of the interview. In case you are offering her a job, make sure you arrange a separate time for the nanny to come back and have an informal meeting with the kids and discuss the contract.
Are you still confused if you should pick a nanny to look after your child or chose a daycare? This article could help you decide – Should I Choose A Maid Or A Creche?